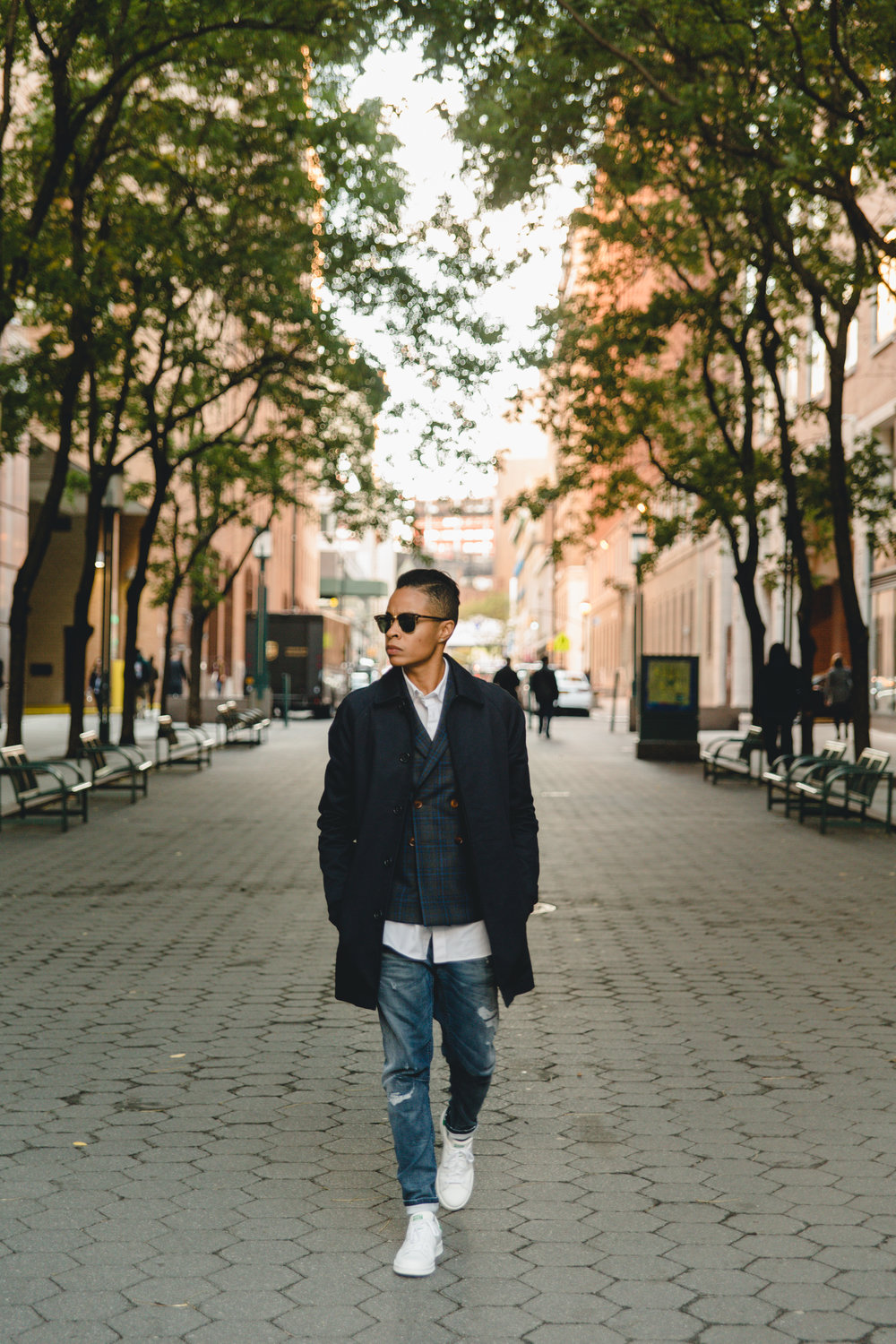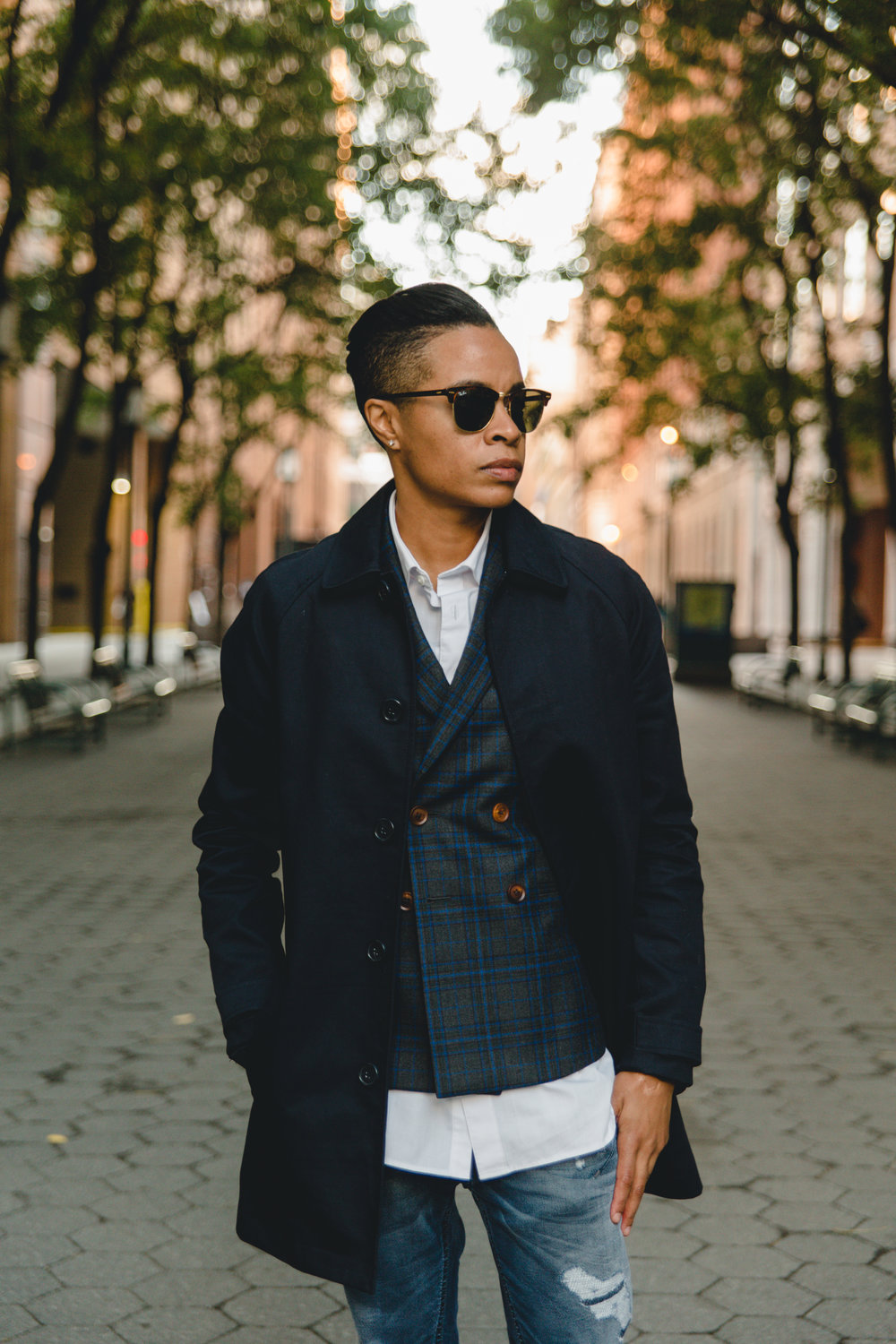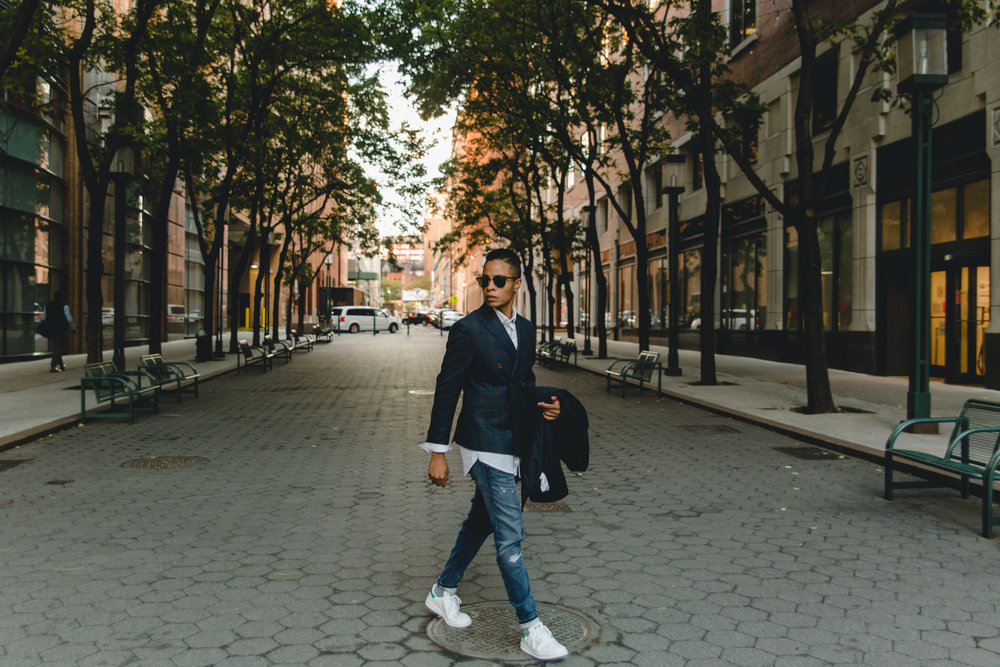 The leaves are falling, the temperature has dropped, and New Yorker's are layering up. The season is officially here and well… I have the fall blues. I guess it isn't the worst thing ever since I am finally able to wear layers.
I have been battling with wearing a suit and tie for sometime now. I no longer feel the need to be so traditional these days.
When I first started blogging it was to share my love and passion for menswear and style, especially my love for suiting and details. As I've evolved over these last two years the thought of being 'traditional' has changed. Two years ago, I wouldn't have worn an elongated button up under a double breasted blazer. Instead I would have worn a shirt, tie, and pocket square that boldly tied back to the blazer and shoes. I also wouldn't have worn distressed joggjeans with my blazer. It would have been a clean pair of jeans and possibly oxfords or double monks. I didn't merge dapper with streetwear in the beginning, but that is the beauty of individual style. It evolves as we do.
Now about this look. I paired a tailored double breasted blazer with a white elongated button up, Diesel joggjeans, and Stan Smiths. For those of you who aren't familiar with joggjeans, they are a denim/fleece blend similar to joggers. They may just be the most comfortable jeans ever! Any who… I wanted the look to feel laid back but sophisticated. It was the perfect combo of blue, grey, and white for a nice fall feeling. Wouldn't you agree?
—
Wearing:
Mac Jacket Topman | Size X-Small | Similiar here
Double Breasted Blazer The Tailory NYC | Size Custom | Shop here
Shirt ASOS | Size X-Small | Shop here
Denim Diesel
Shades Ray Ban | One Size | Shop here
Watch Daniel Wellington | One Size | Shop here
Sneakers Adidas | Size 6 'Kid's | Shop here – Women's • Men's