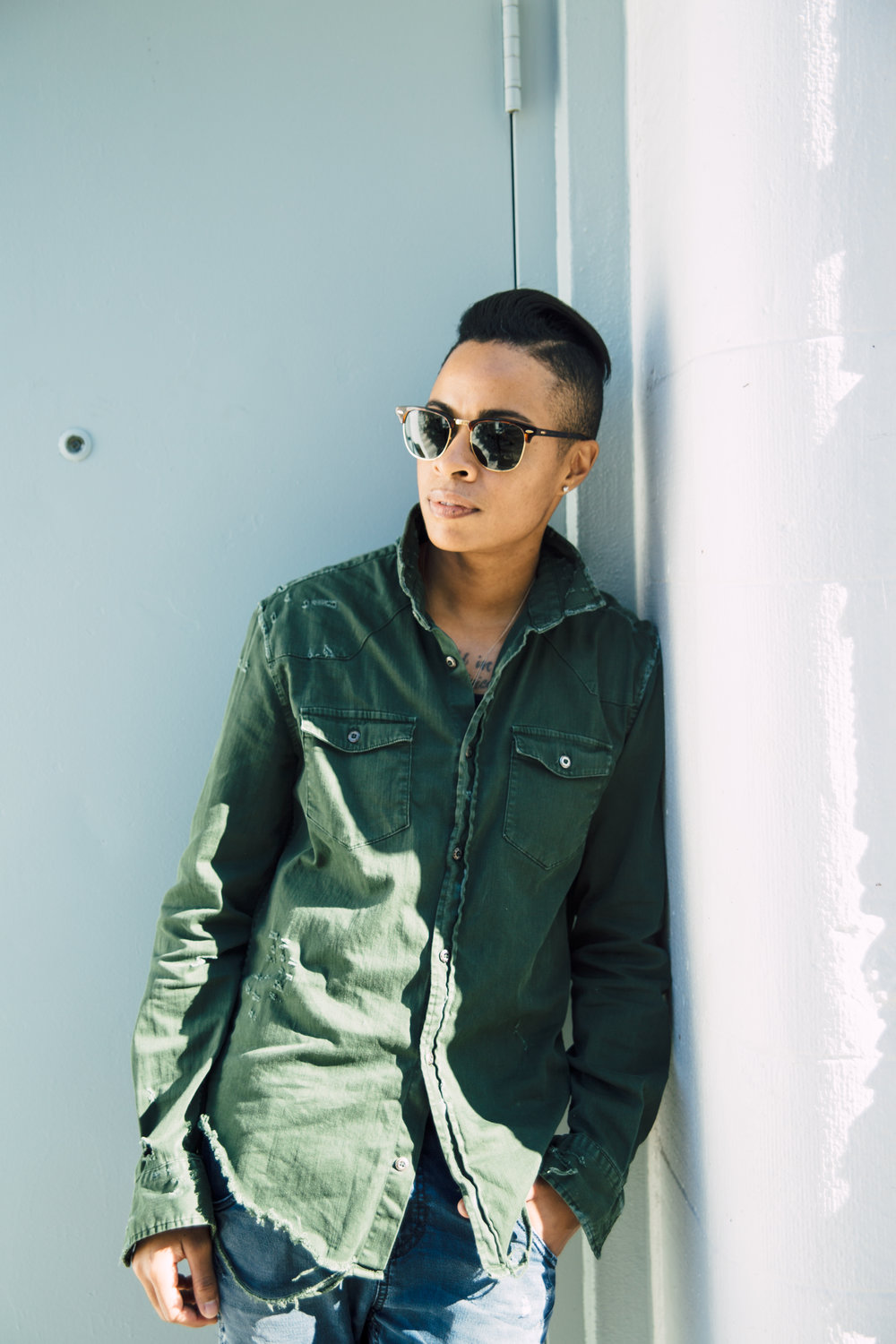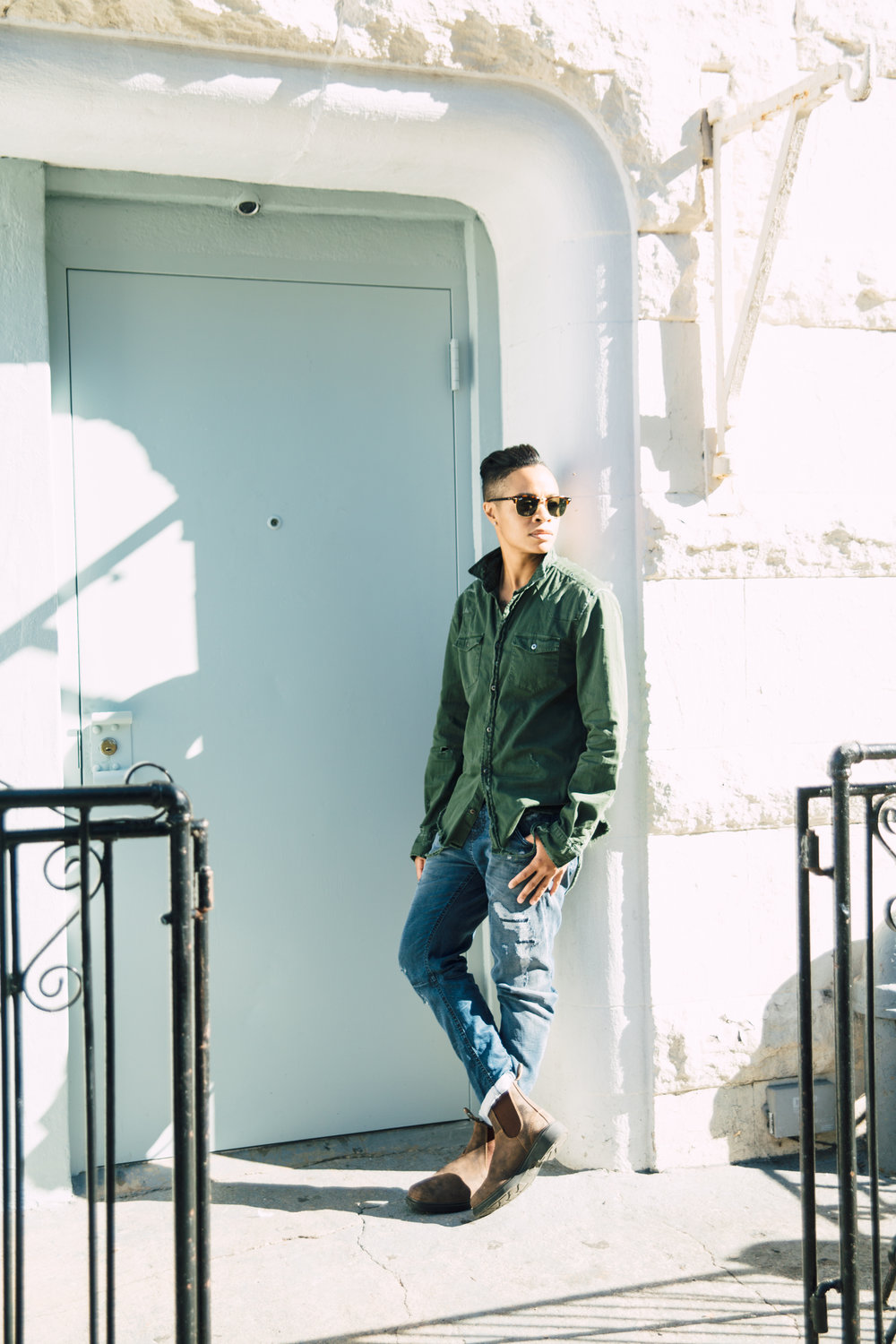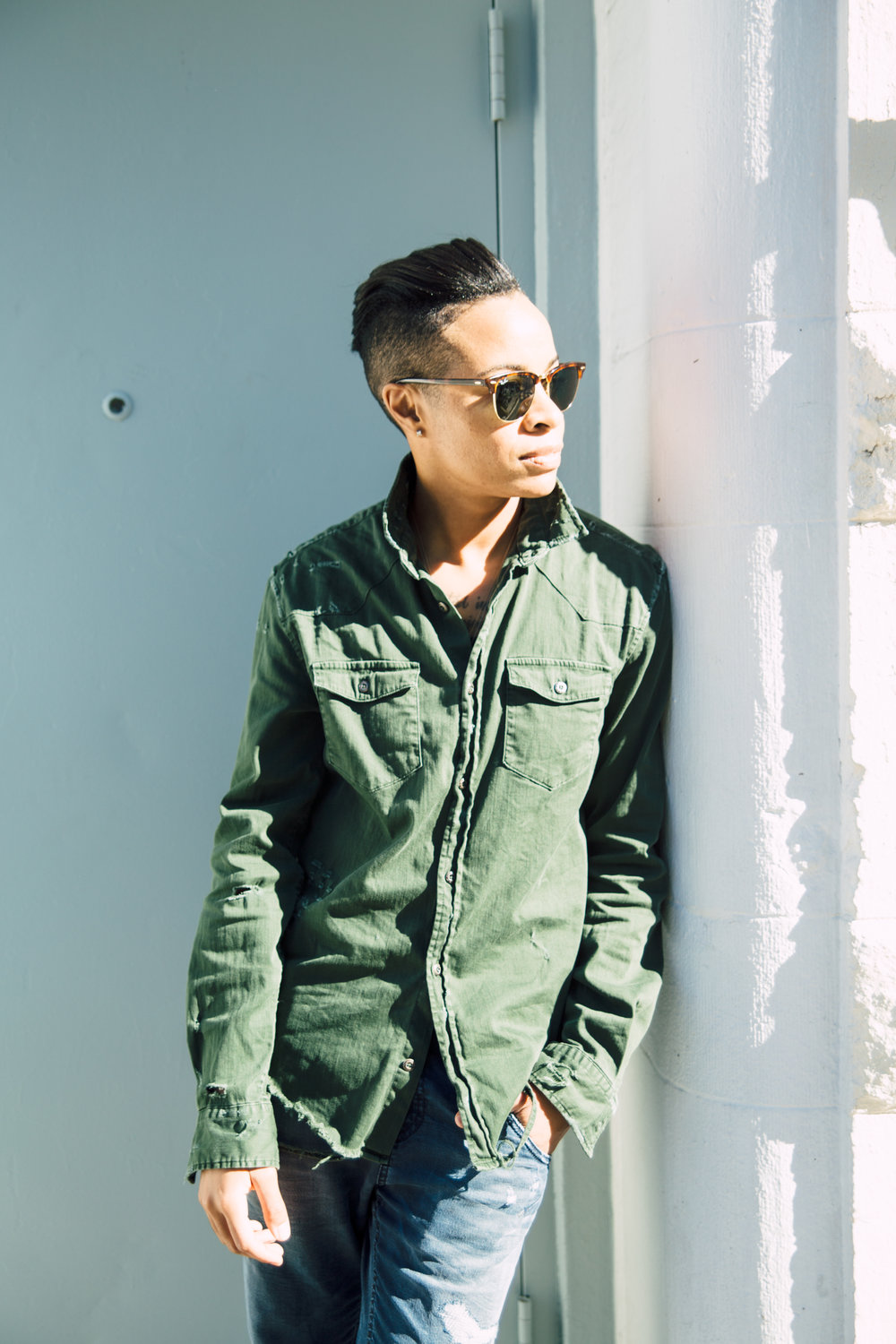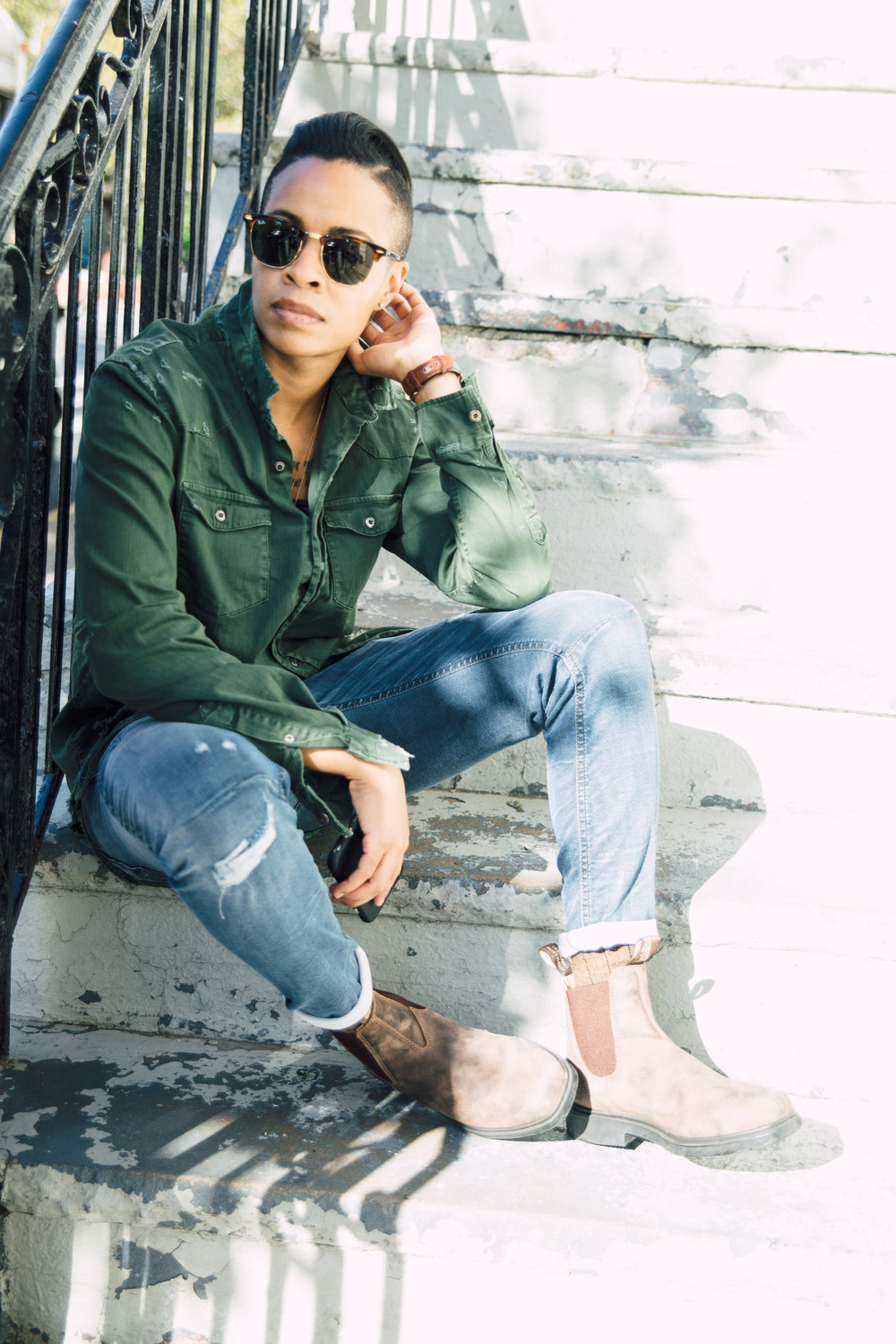 Distressed clothing is one of the latest trends that doesn't seem to be slowing down anytime soon. I remember the days when parents would patch their kids clothing if they saw a hole (Yeah, I'm showing my age – so what… haha). But today, when someone gets a rip, snag, or tear, the thought is 'how can I make it bigger?!' The funny thing is that todays trend isn't new. Like most things, the newer generations are recreating the past and making it their own!
I'm a sucker for ripped and/or distressed denim. I've shared a couple of pieces with you all in the past that I distressed, cut, or ripped myself. Why throw something out that you love when you can turn it into something new. But… there are also those brands that are now doing the work for us like what I'm wearing here.
Zara is one of those brands that literally recreated 'the trend' overnight. I picked up this overly distressed denim shirt from Zara. When I first laid eyes on it, I had to have it! Army green, denim, and destroyed = EVERYTHING! (Inserts emoji hands up symbol) haha. I paired it with these minimally ripped JoggJeans by Diesel. They are the most comfortable jeans ever, a jersey and denim blend, which basically feels like sweatpants. I'd say that this was the perfect combo of comfy, distressed, and denim on denim.
Wouldn't you agree?
—
Wearing:
Shirt Zara
Jeans Diesel
Shades Ray Ban | One Size | Shop here
Watch Daniel Wellington | One Size | Shop here
Boots Blundstone | Size 5 | Shop here