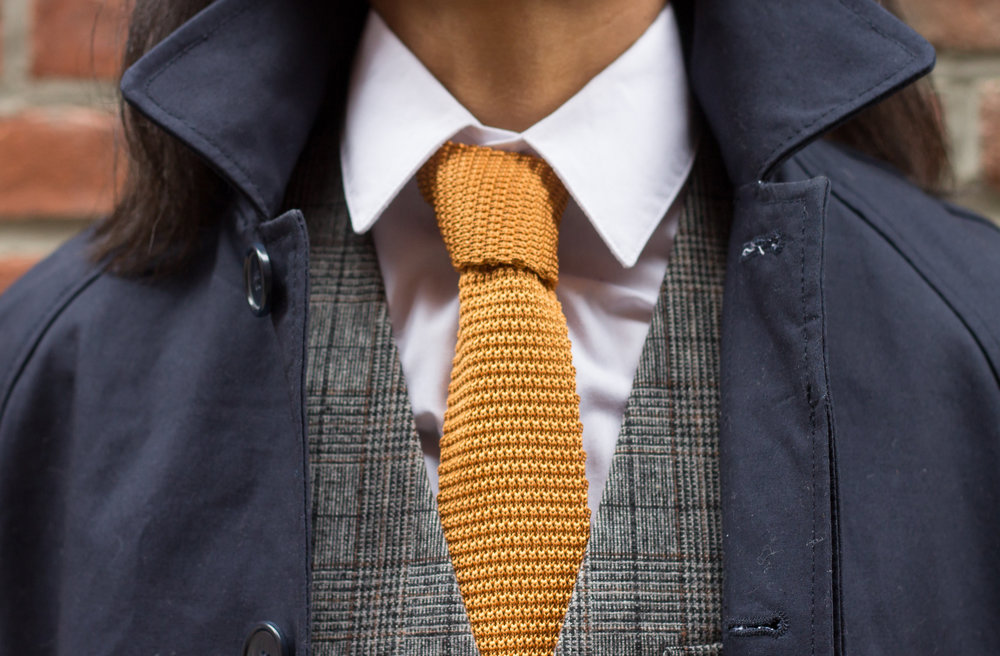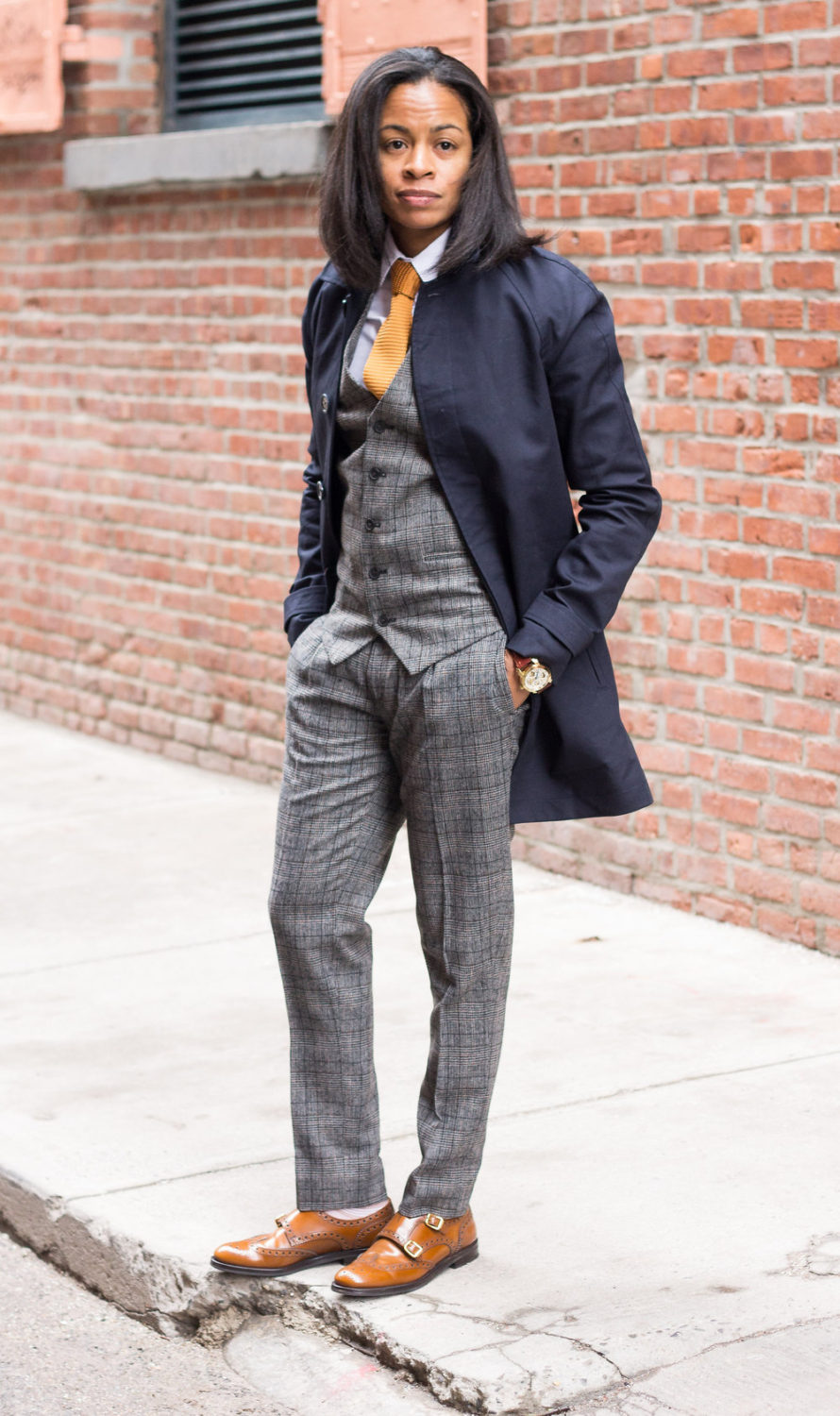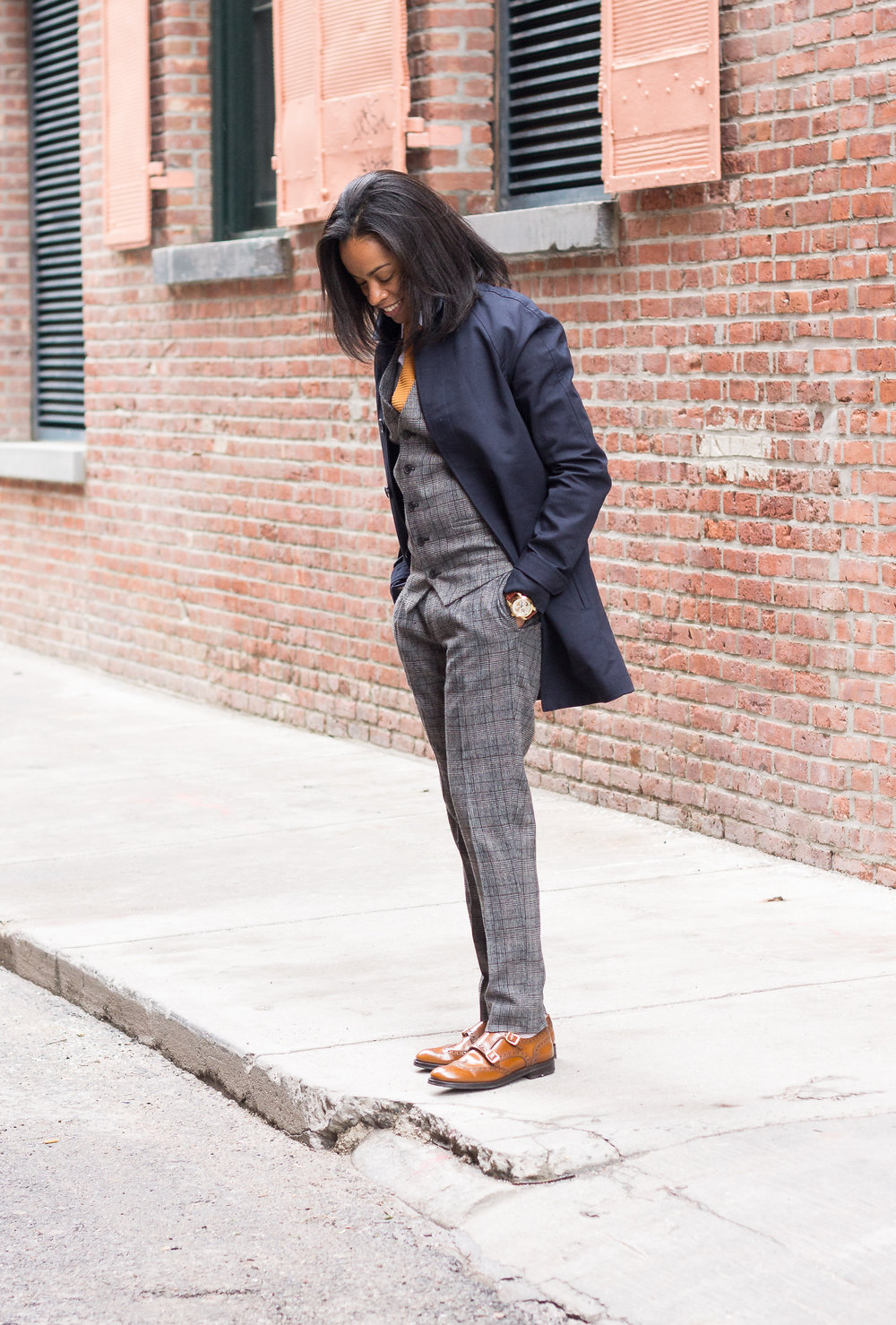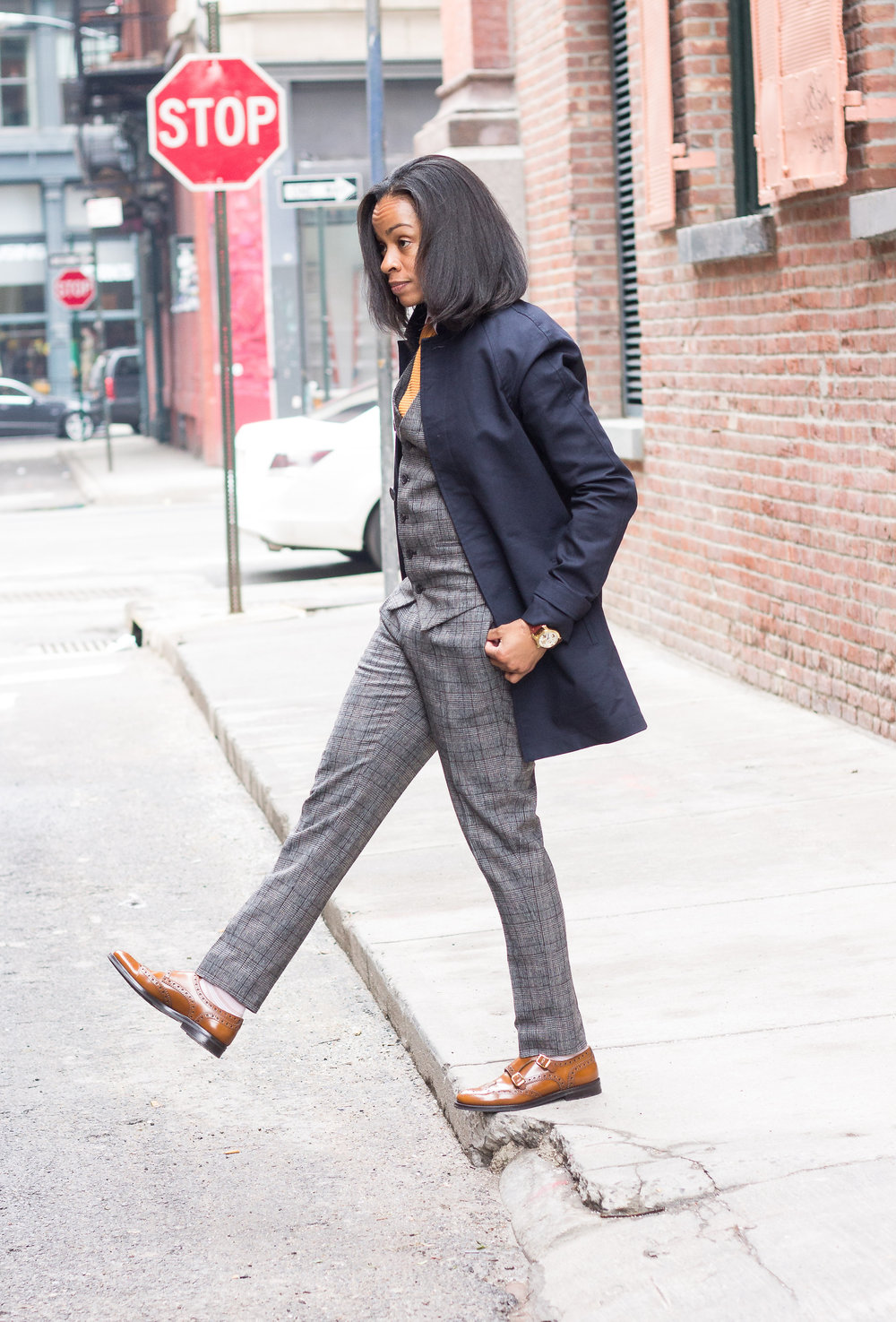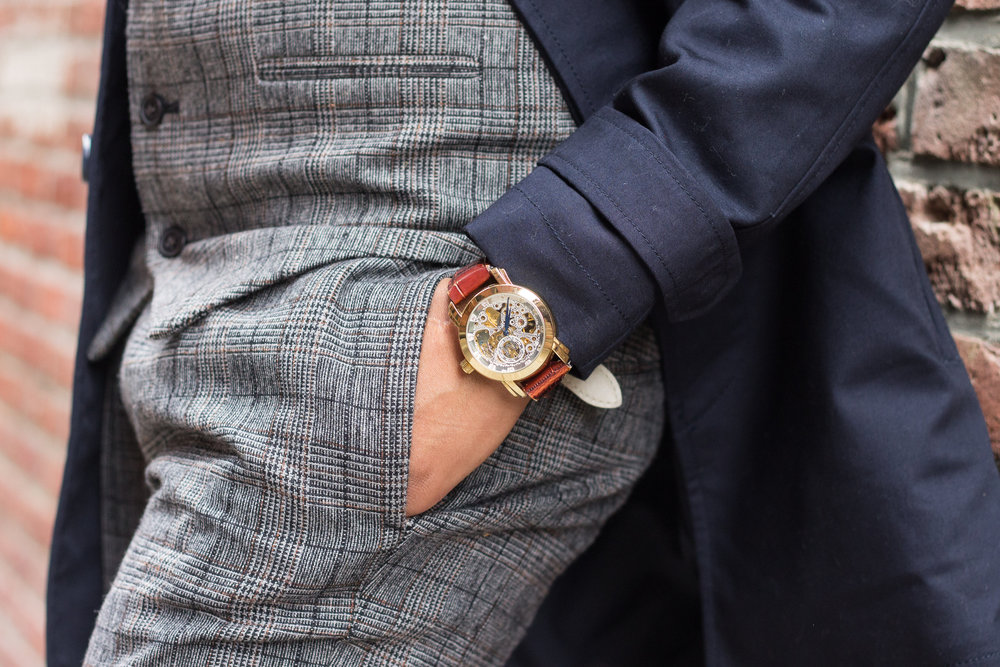 Photo Credit : Debbie of DAG Images
Mac Jacket (Topman) • Suit pieces (Topman) • Shirt (H&M) • Tie (Sharp & Dapper) • Watch (Gents Timepieces) • Bracelets (The Tie Maker) • Monks (Church's)
I love getting dressed. Yes, I know I don't have to say it, it's pretty obvious right?! But I really do. One of the things I love wearing or have actually grown in love with wearing is a suit. More often than not you will catch me mixing suit pieces together, like a check or printed blazer with solid trousers. But I decided to leave the blazer at home for this look. I've mixed in a couple of different vest ensembles lately so I figured I'd wear a complete set this go around.
This look was English inspired and one brand in particular helps me accomplish that, Topman. They have become my go-to for skinny fit suits and I was pretty happy to come across this checked print. It is a bold three piece set perfect for the transition of seasons. I paired my burnt orange Sharp & Dapper knit tie to compliment to the blends of the suit and what other way to complete it all then with my Lana Monks by Church's.
P.S. – I don't say it enough, but thank you guys for all of the support!!!