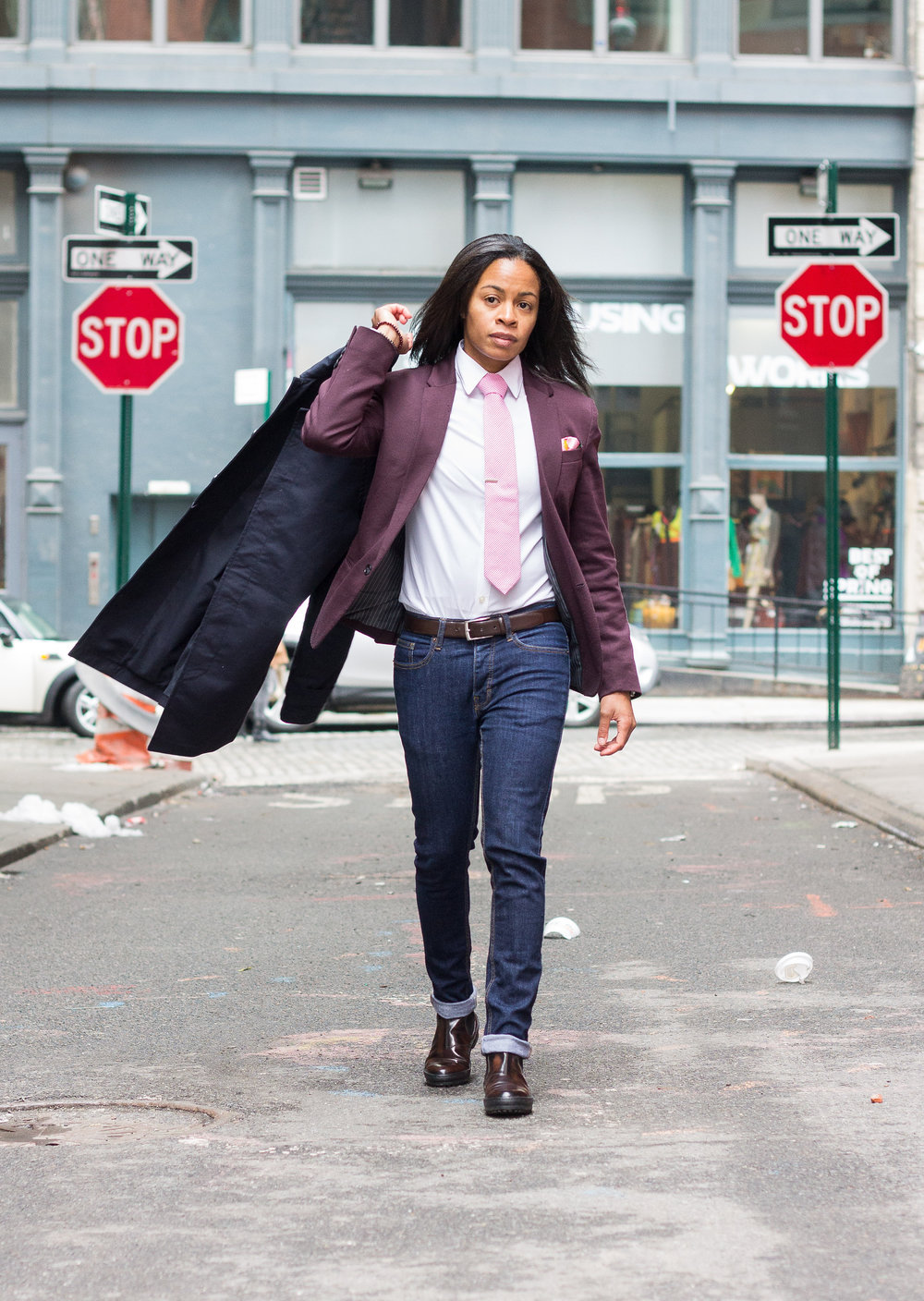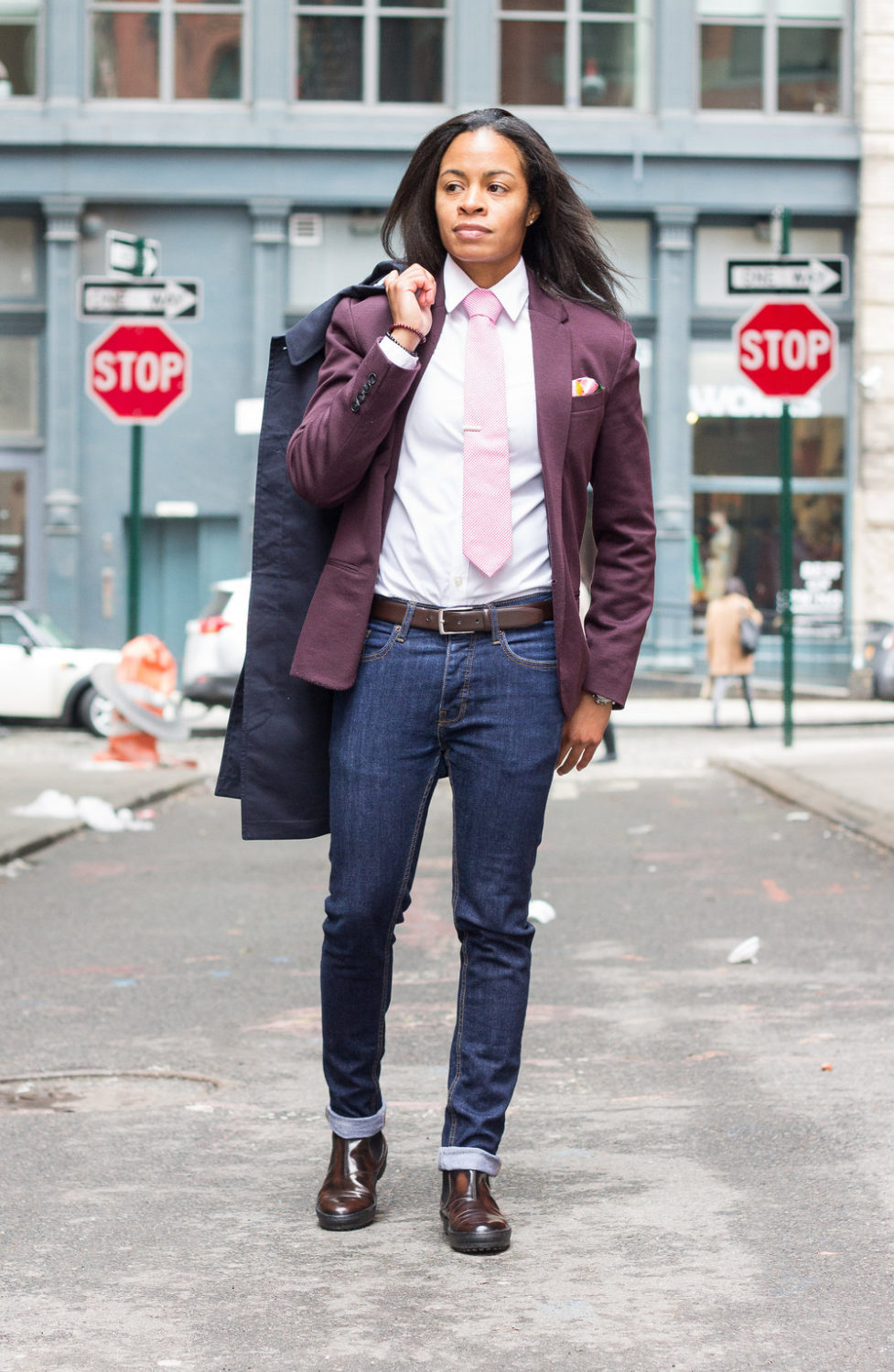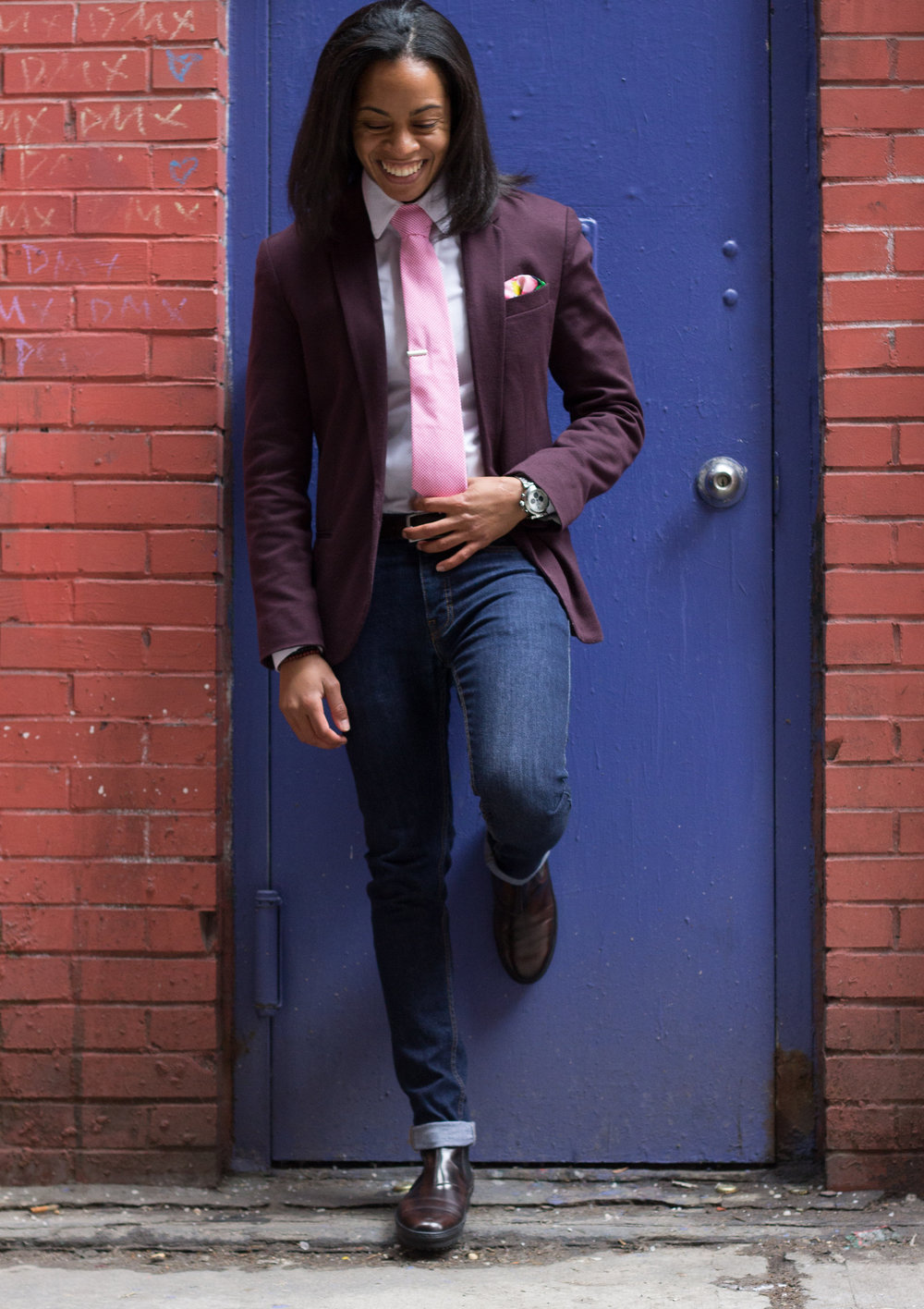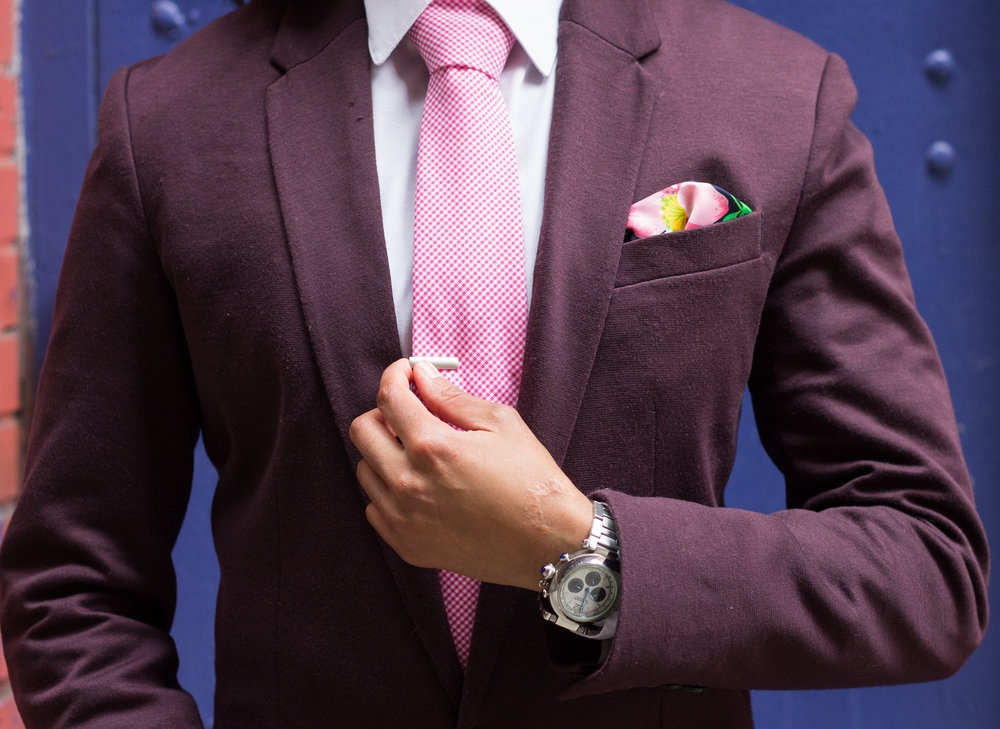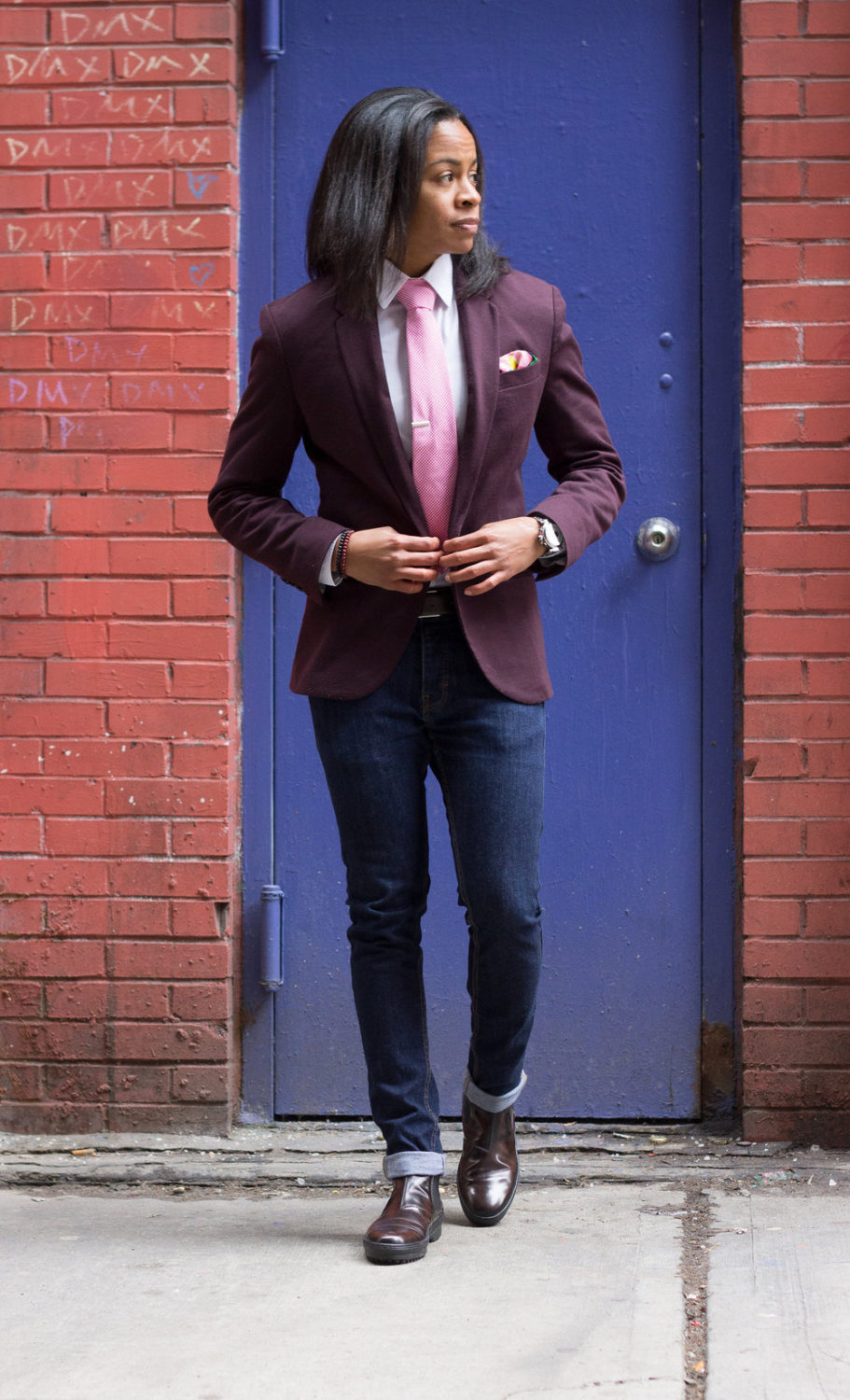 Photo Credit : Debbie of DAG Images
Blazer (Zara) • Shirt (H&M) • Denim (Topman) • Tie (Skinny Fatties) • Tie Bar (The Tie Bar) • Pocket Square (Arnold Steiner) • Bracelets (The Tie Maker) • Chelsea Boot (Tods)
The Northeast has been waiting for Spring to really come for weeks now!!! Yeah we've had a day here and there with gorgeous 60 degree weather, but then we get hit with rain and snow combos. We just can't win!
I love colors and am beyond ready to rock them, but I decided to stick with a simple color palette here. I thought the burgundy blazer was the perfect color to get ready for the spring season. It also complimented the tie and pocket square nicely, allowing for the pinks and florals to be the focal point of the look. It's always a great feeling when you find colors that work well together.
Also, for those of you that are in cities with cooler temps and looking to trade in your winter coat for a lighter jacket here are some suggestions: trench coats and mac jackets. They work perfectly with a suit and also on relaxed denim days. Here's a few places to check out: Topman & ASOS.