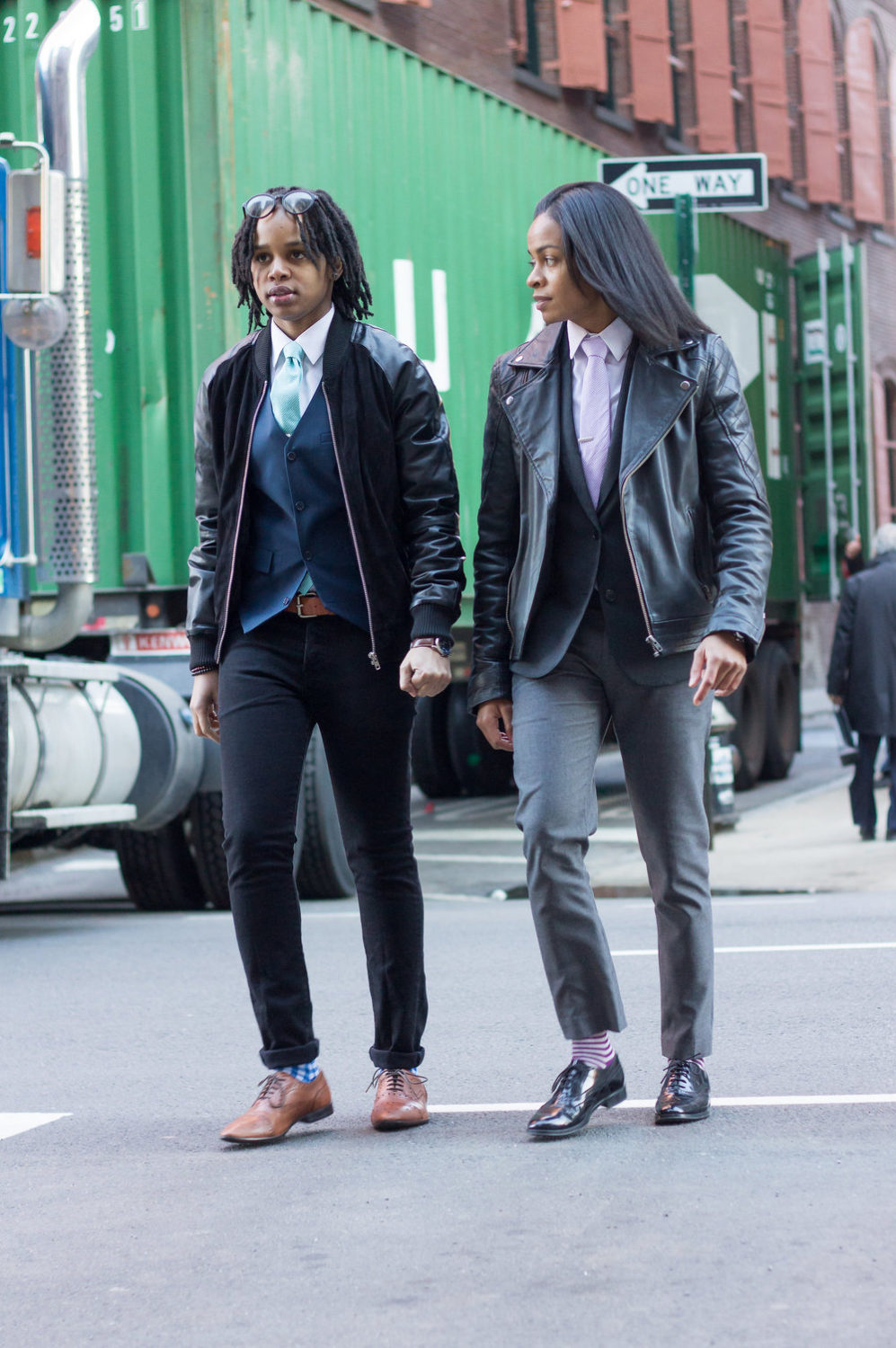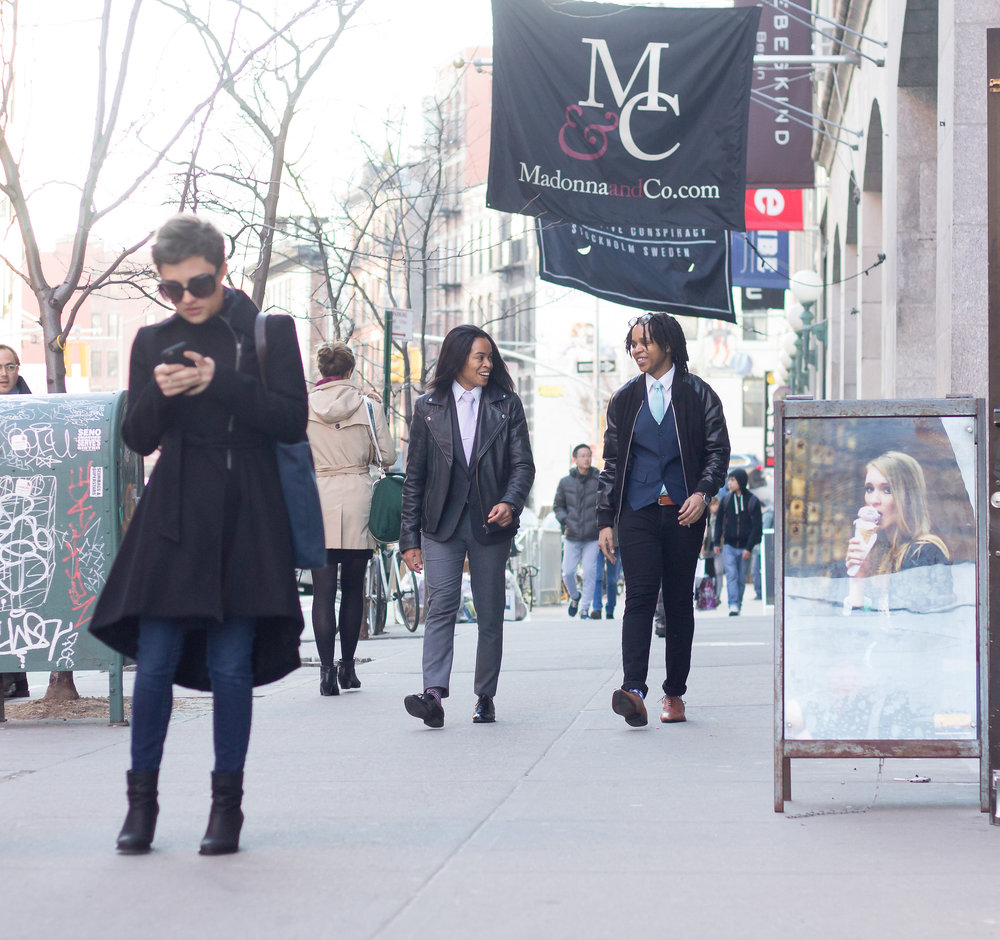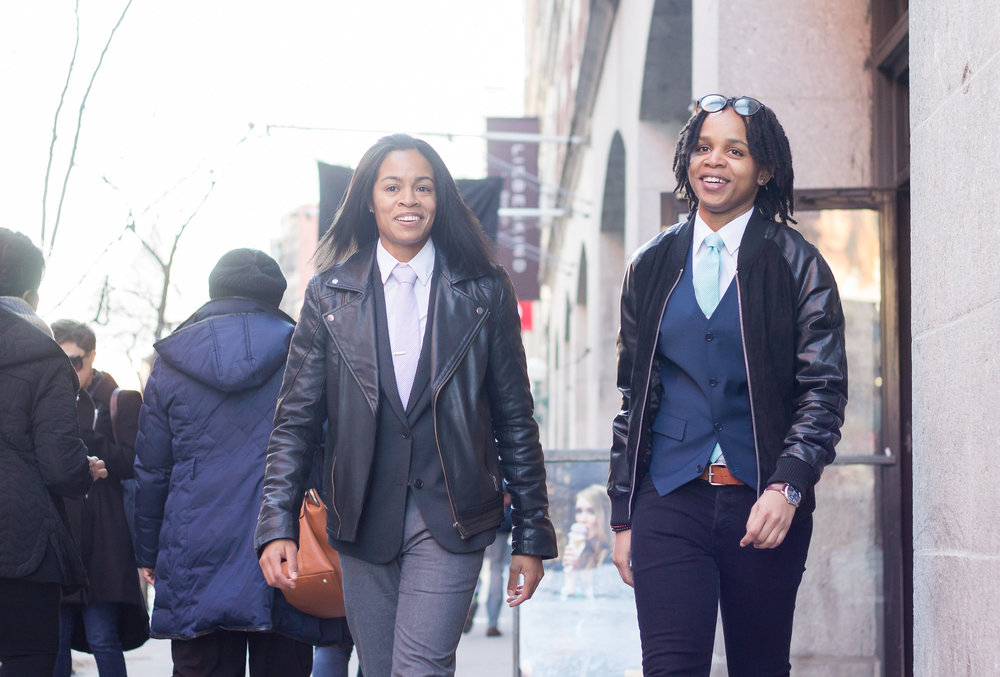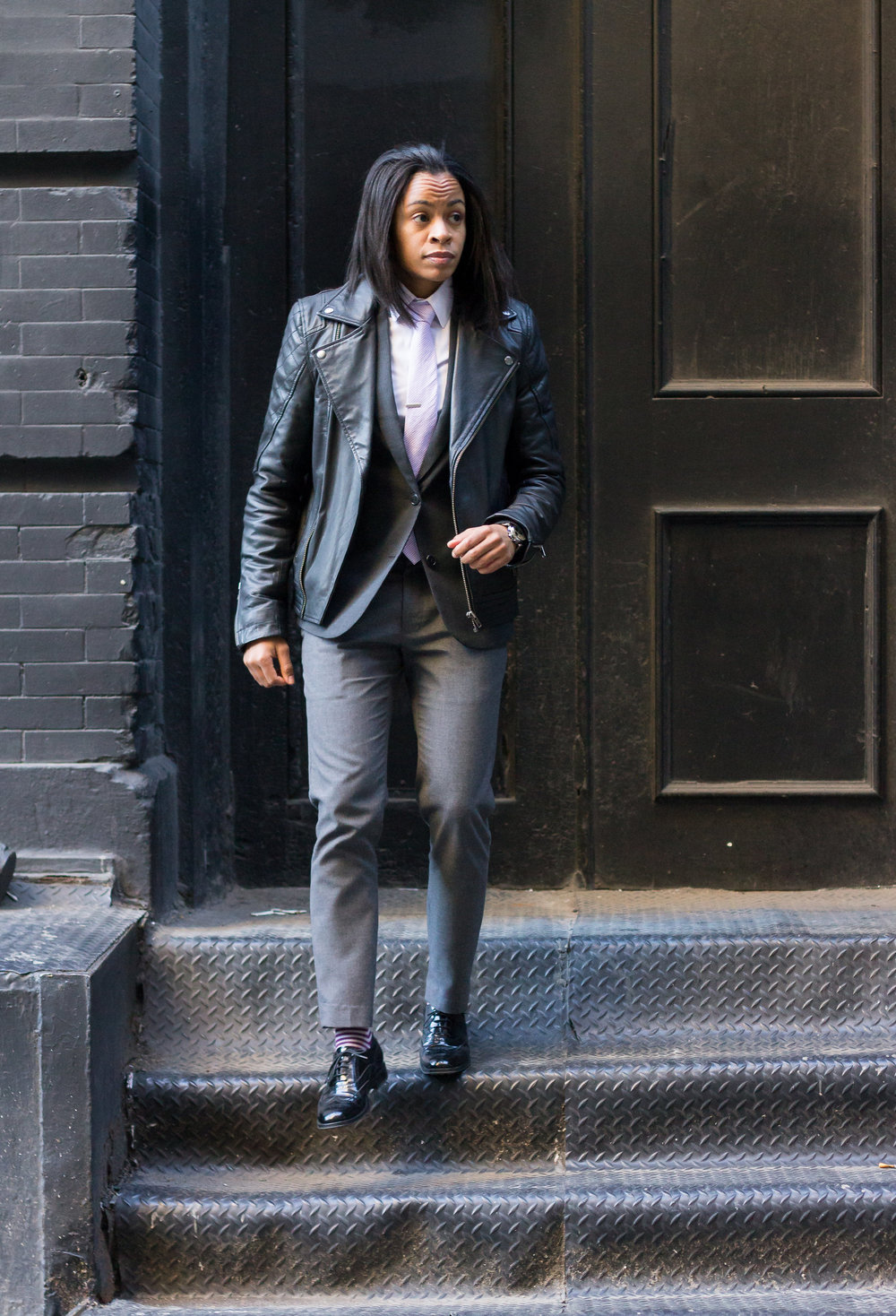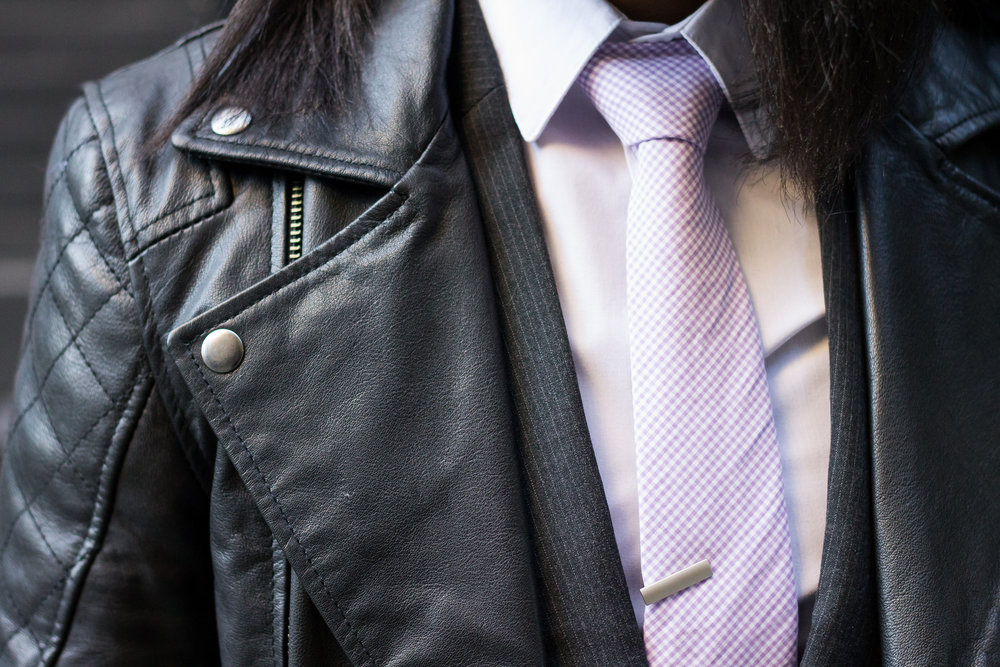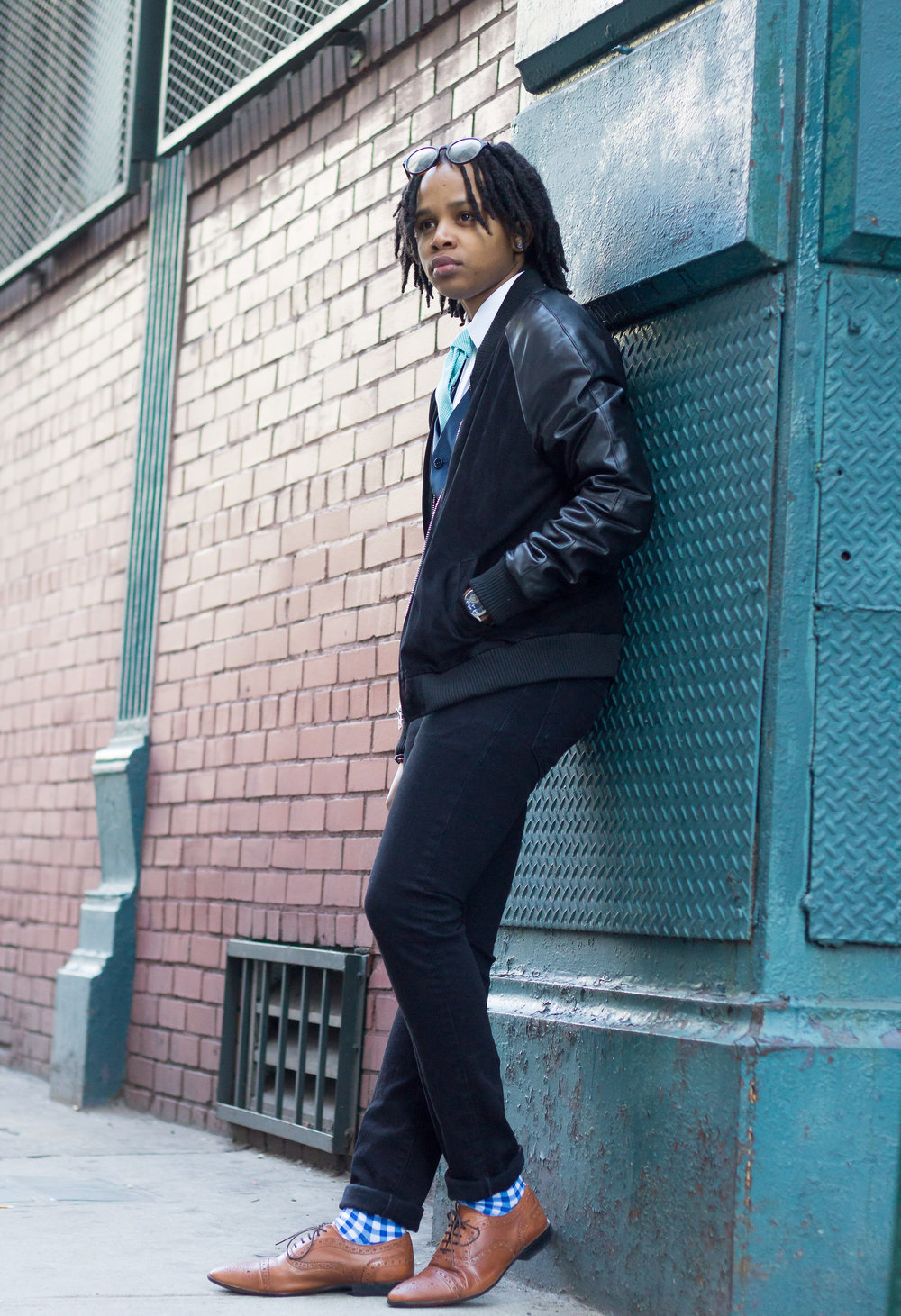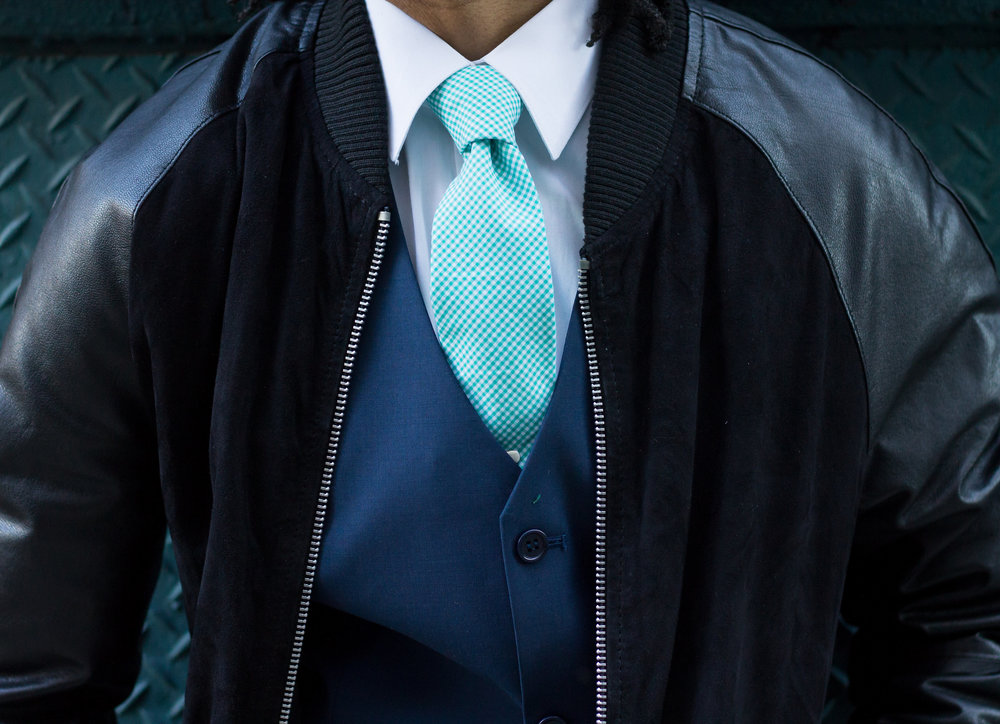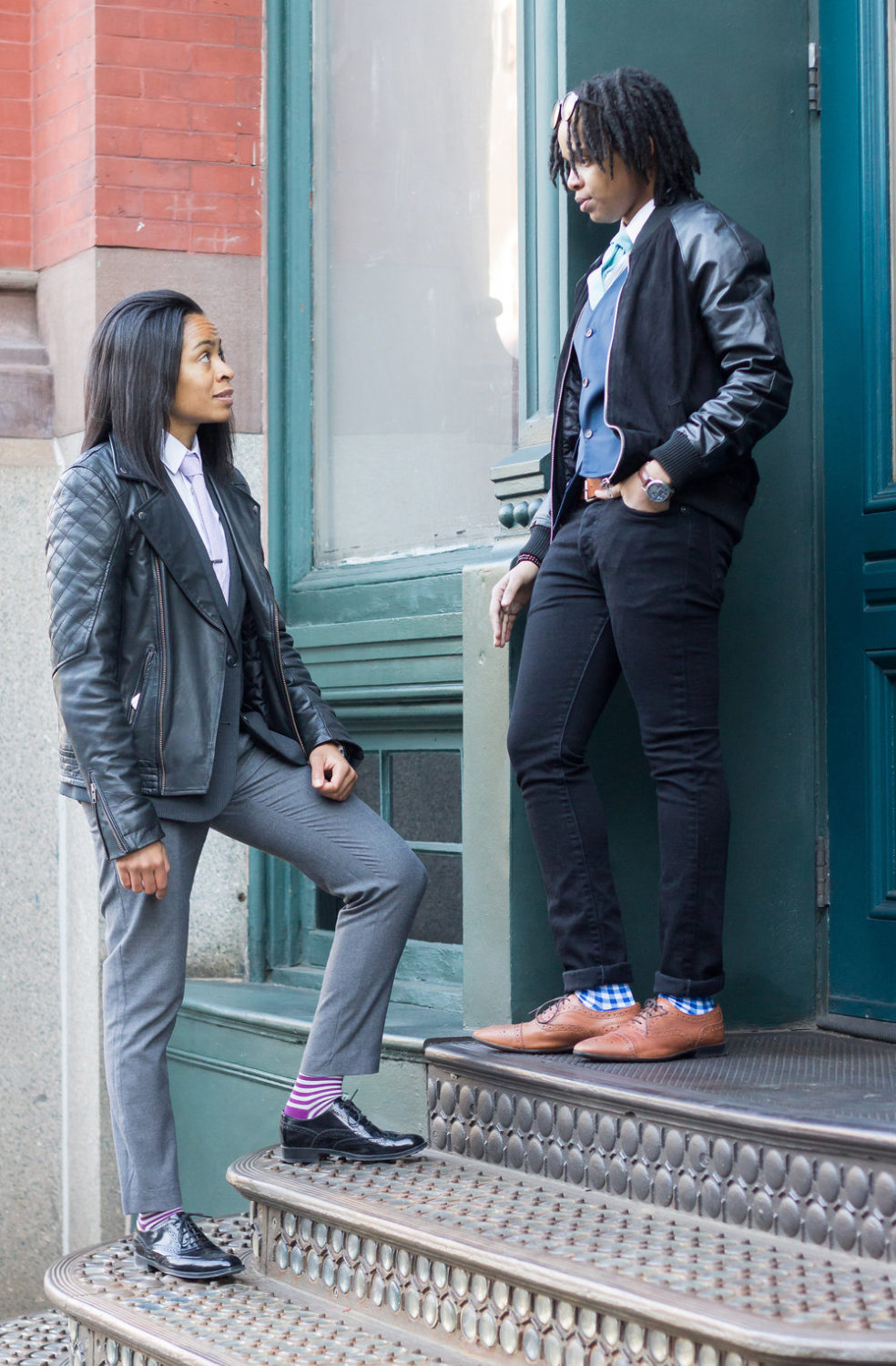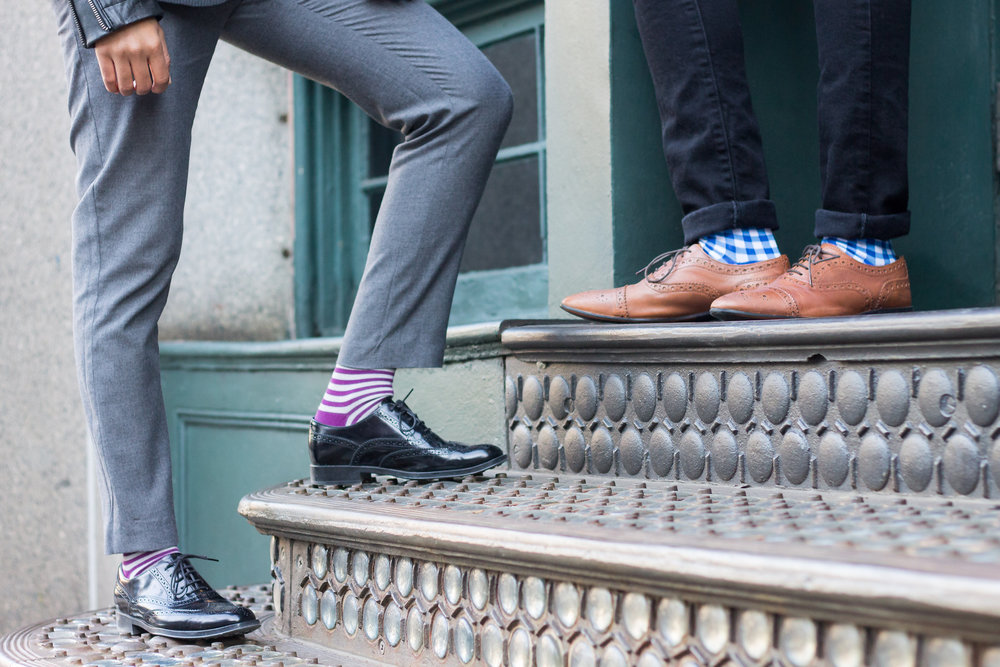 Photo Credit : Debbie of DAG Images
Biker Leather (ASOS) • Blazer (Uniqlo) • Trousers (Topman) • Shirt (H&M) • Tie Bar (The Tie Bar) • Oxfords (Tod's)
Danielle & Sara – March Sprezzabox : Tie (Skinny Fatties) • Bracelets (The Tie Maker) • Socks (Sock 101)
Whenever Sara and I meet up to shoot a collaboration look or just something fun, we always take a minute to laugh at the fact that we are wearing something similar. This time it's the leather. You guys probably think that we call each other beforehand to see what the other is wearing. Nope! Never! Our thoughts on fashion are just that similar. Luckily we have different styles or we'd really be twins.
Sara and I don't get to hang out as often as we'd like. We are still working daily jobs with two different schedules that just do not mesh. But we always have a blast when we do get together. It's pretty awesome having a sidekick! Someone who shares the same passion as you with pretty much similar goals. It's crazy, we've only known each other 4 months and it feels like forever. I know that as we continue along on separate journeys of blogging and adventure that we will never leave each other behind.
Fashion. Passion. Friendship.
Best,
Danielle
#ShesAGent