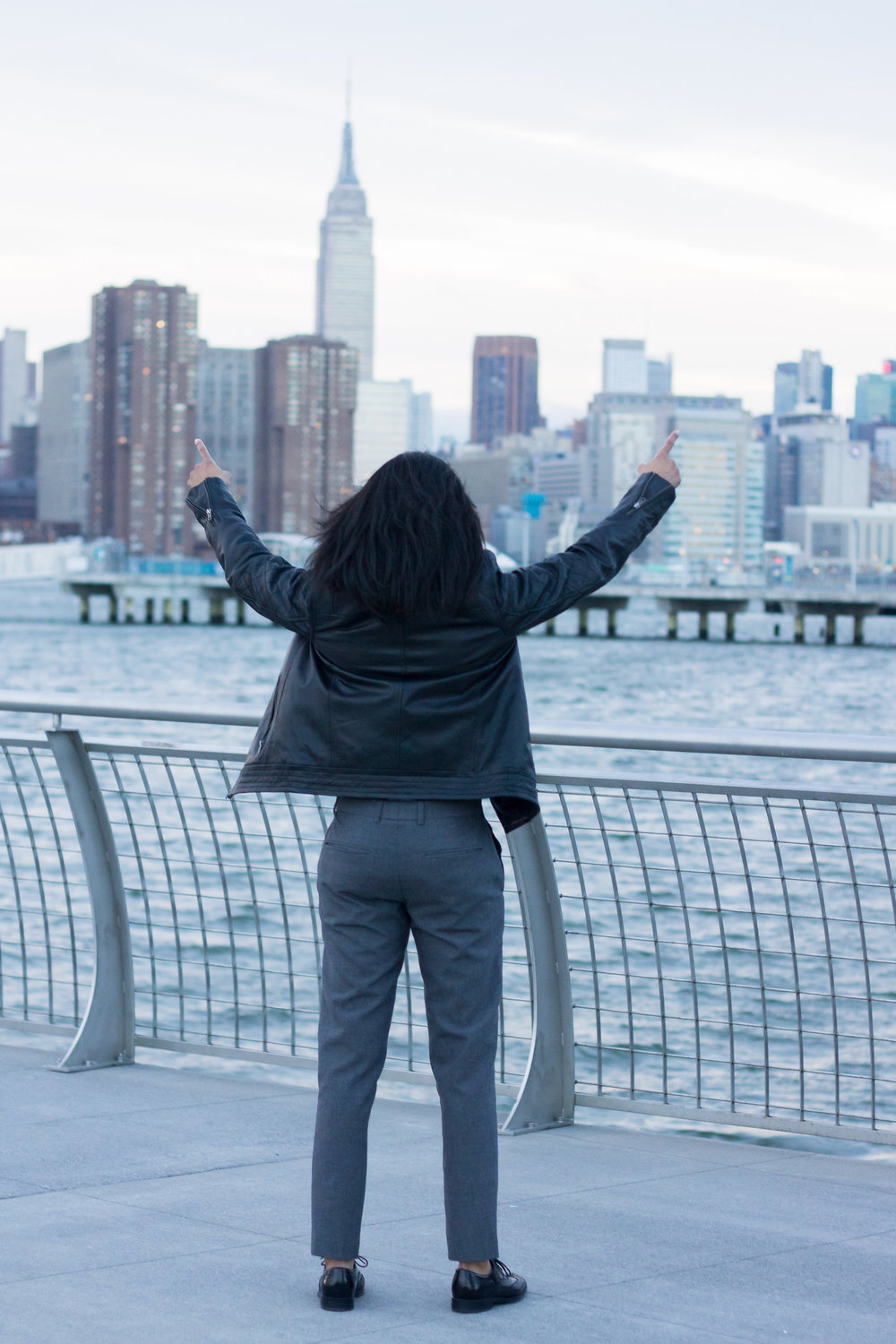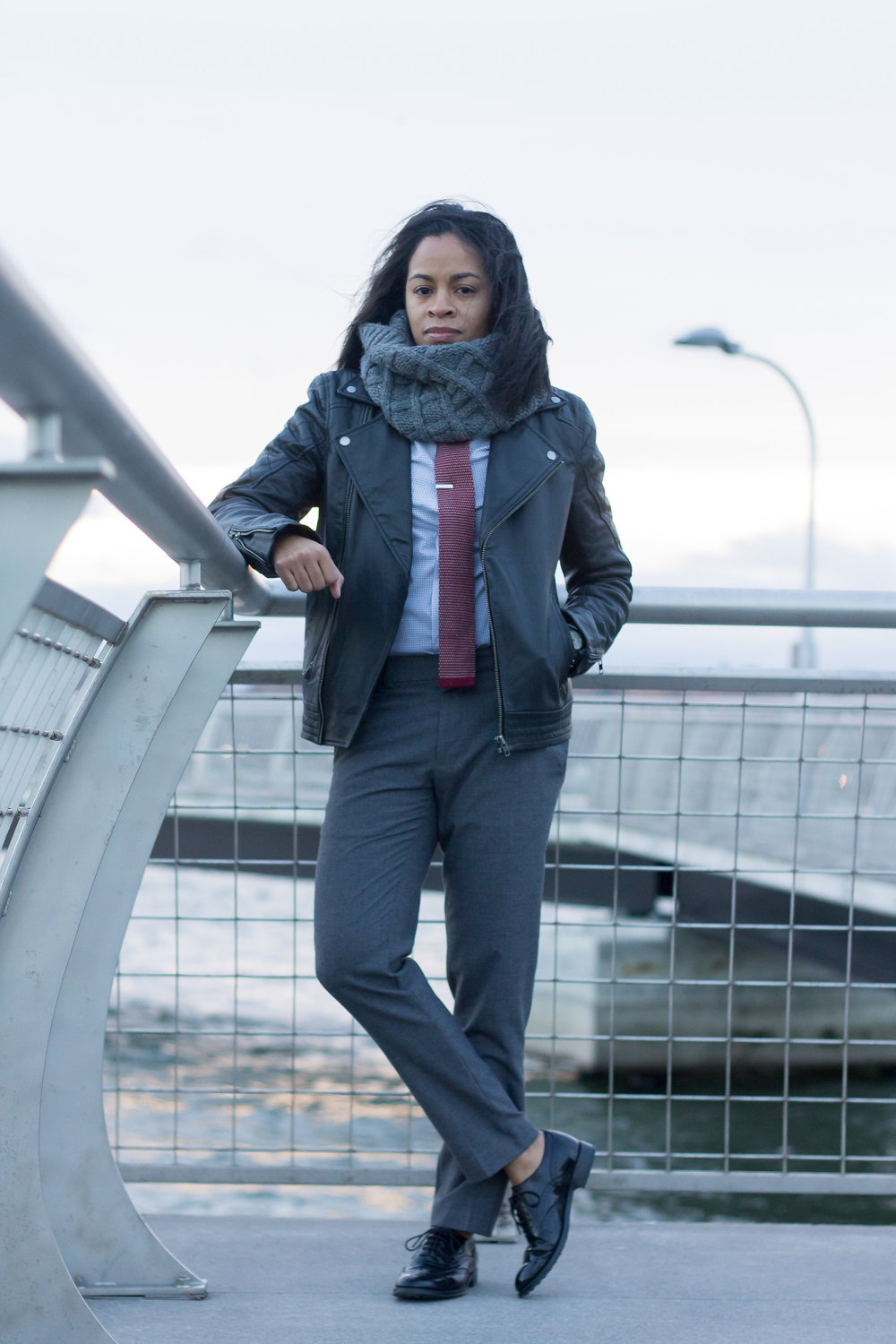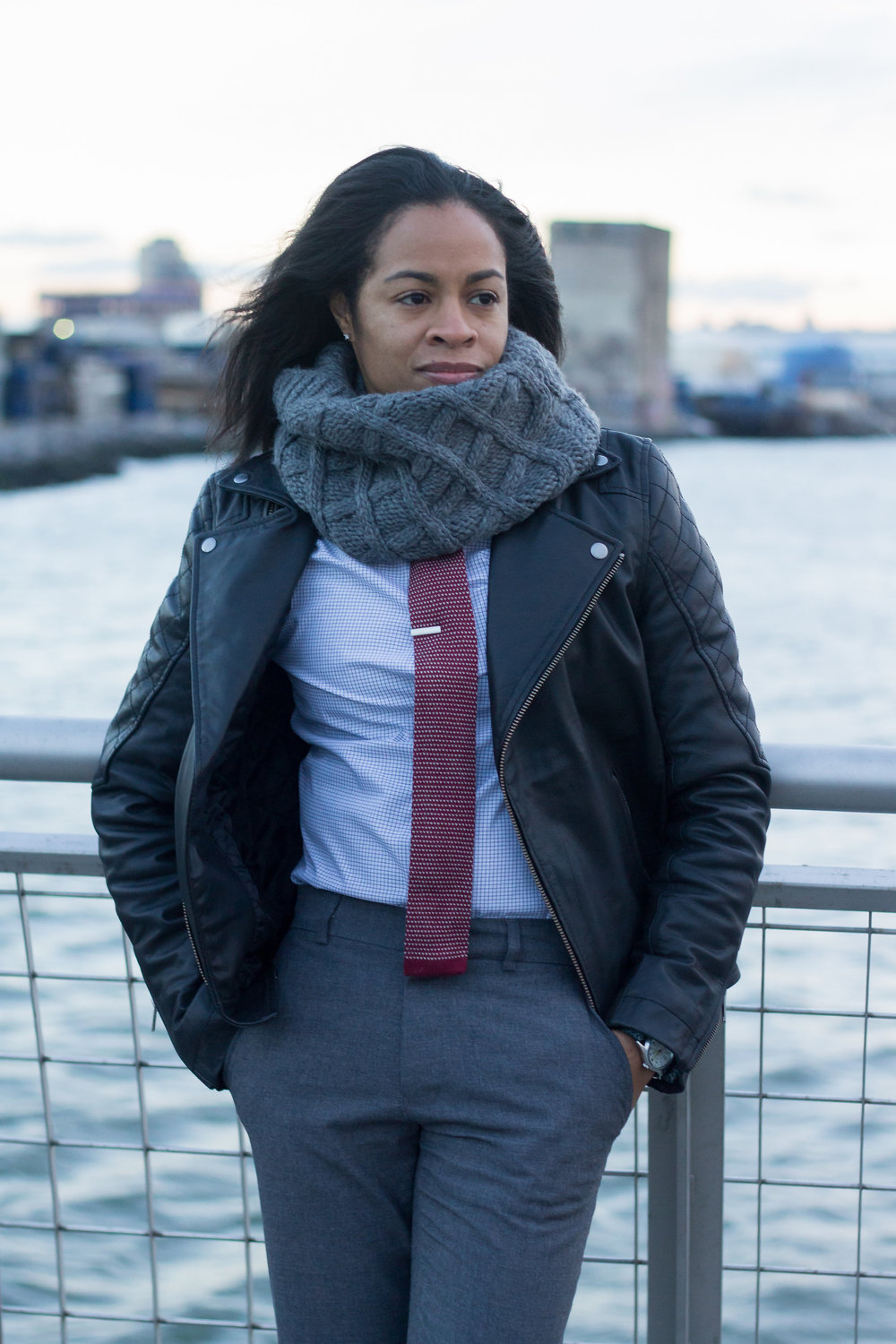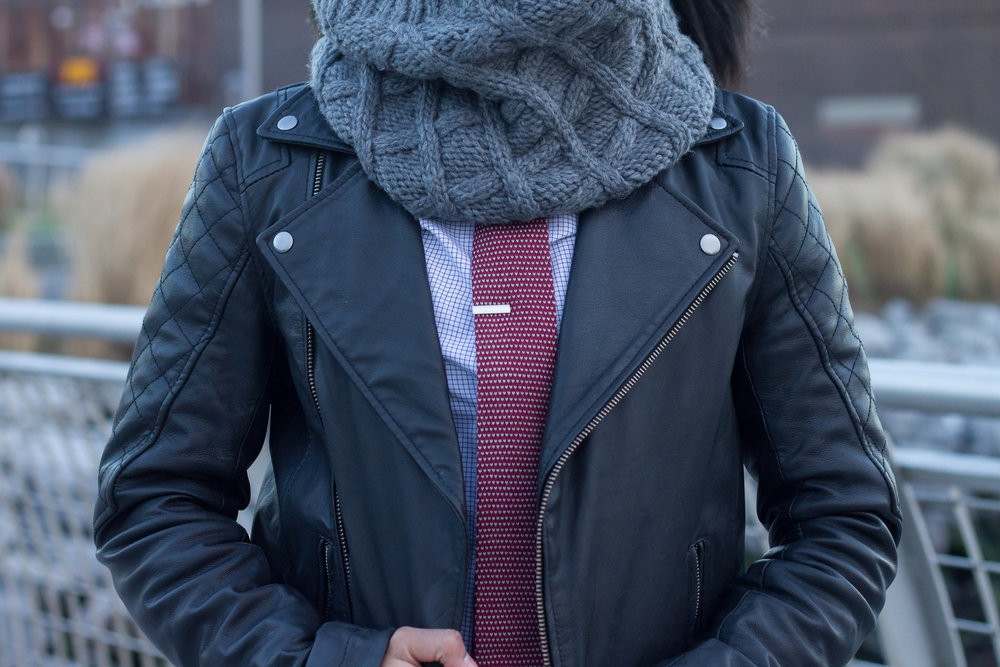 Leather (ASOS) • Shirt (H&M) • Pants (Topman) • Scarf (Zara) • Tie (Uniqlo) • Tie Bar (The Tie Bar) • Watch (Timex) • Watch Strap (JCrew) • No-Shows (Taft) • Oxfords (Tods)
Who doesn't love biker leathers and the multiple ways that it can be worn? They are so versatile. There is the reinvented edgy look that Kanye gives off, the 70s look by Danny Zuko, or your typical Rock~n~Roll look. I decided to do something different by spicing up my suit and tie look. I removed the blazer and replaced it with this biker leather.
We've been experiencing a pretty up and down winter thus far, so I'm still able to wear my biker jacket. I tend to wear it on those 40-50 degree days. Black works well with everything and this particular leather is slightly quilted providing enough warmth when I layer underneath.
So how do you rock your leather?