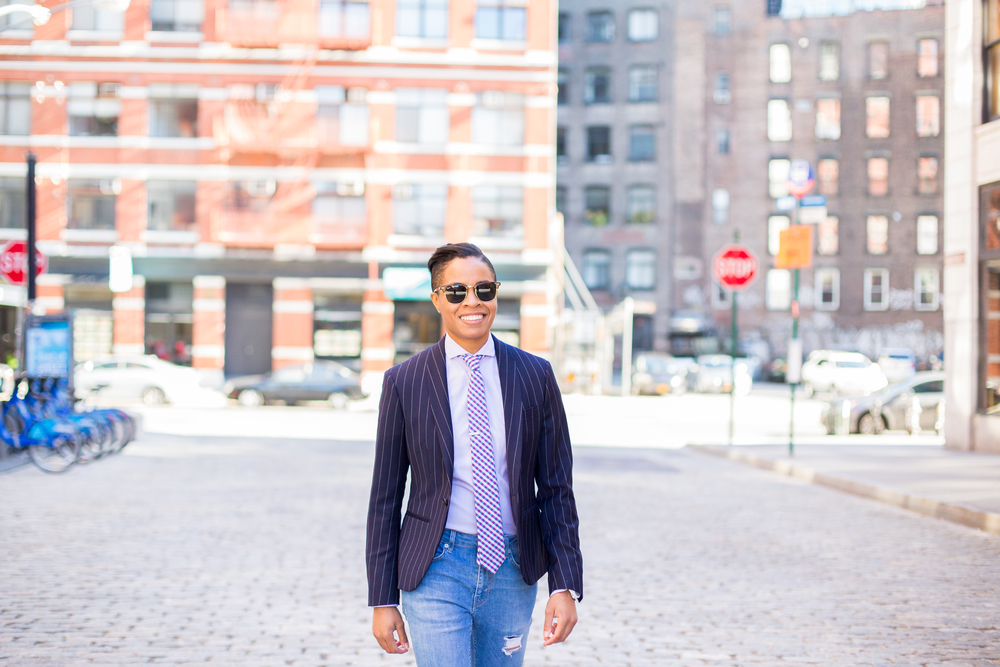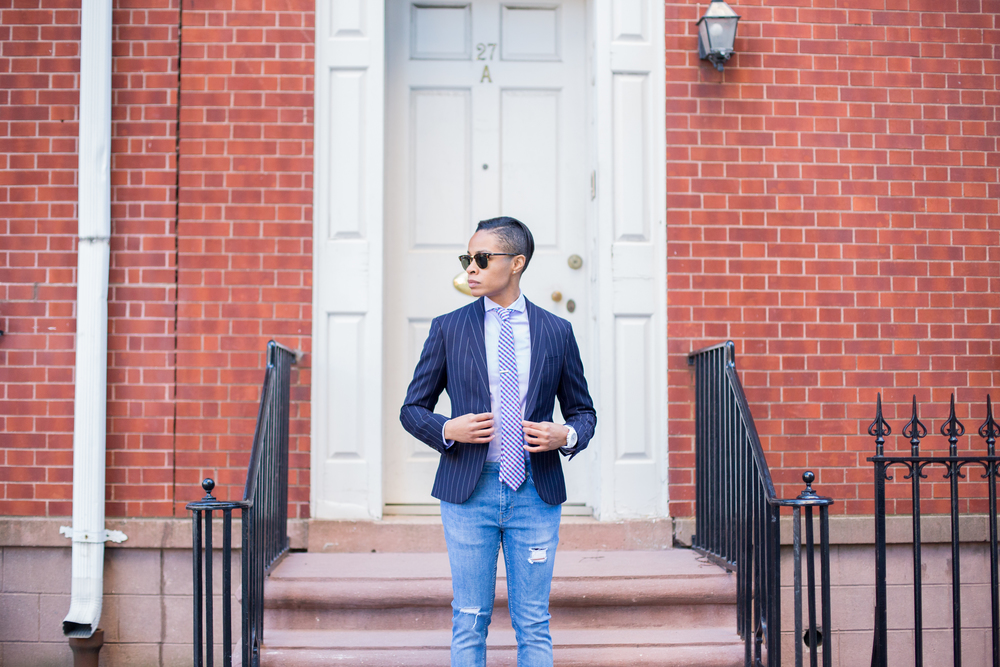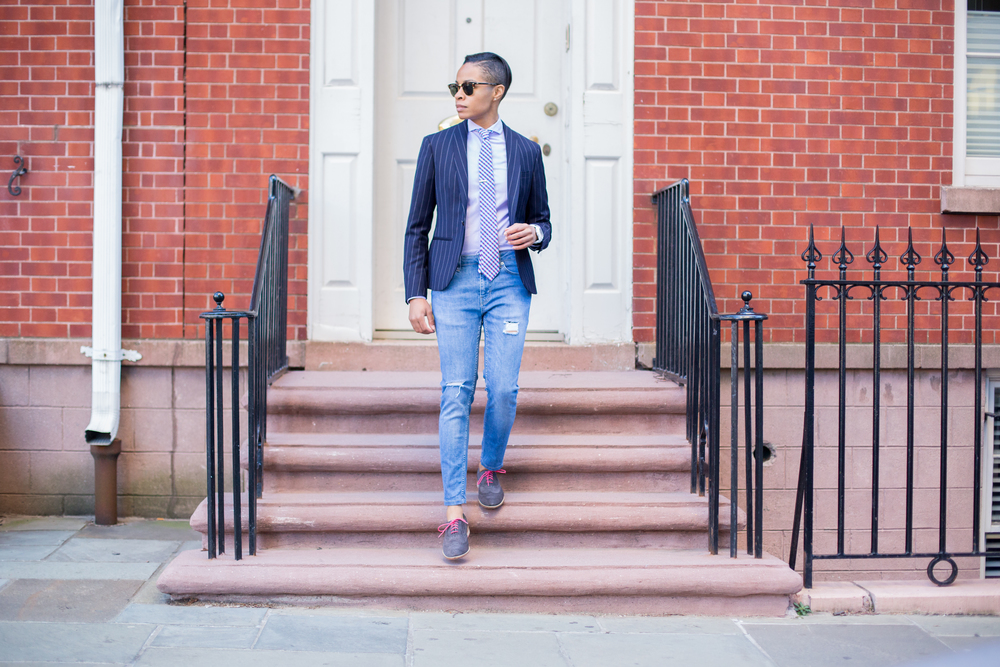 I cannot get enough of my custom suit made by The Tailory NYC. I throw on the blazer often because it's just so easy to pair pieces with while still being able to stay casual. I decided to play with different patterns this go round and hopefully help some of you in your decision making process.
There's nothing wrong with a patterned tie to compliment your pinstripe suit. When choosing the tie, opt for checks or polka dots. Be consistent because you don't want the tie to overpower the suit. It's best to choose a solid shirt when wearing a tie that has a pattern, because too many prints can be distracting to the eye and appear too busy. You want to avoid wearing ties with stripes with a pinstripe suit, this washes out the other.
Stay tuned as I show you multiple ways of wearing pinstripes.
—
Wearing:
Custom Blazer The Tailory NYC | Shop here
Custom Shirt The Tailory NYC | Shop here here
Denim Topman | Shop here
Shades Ray Ban | Shop here
Tie Bergdorf Goodman
Tie Bar The Tie Bar
Watch Toy Watch
No-Show Socks Taft
Brogues J Shoes | Shop here