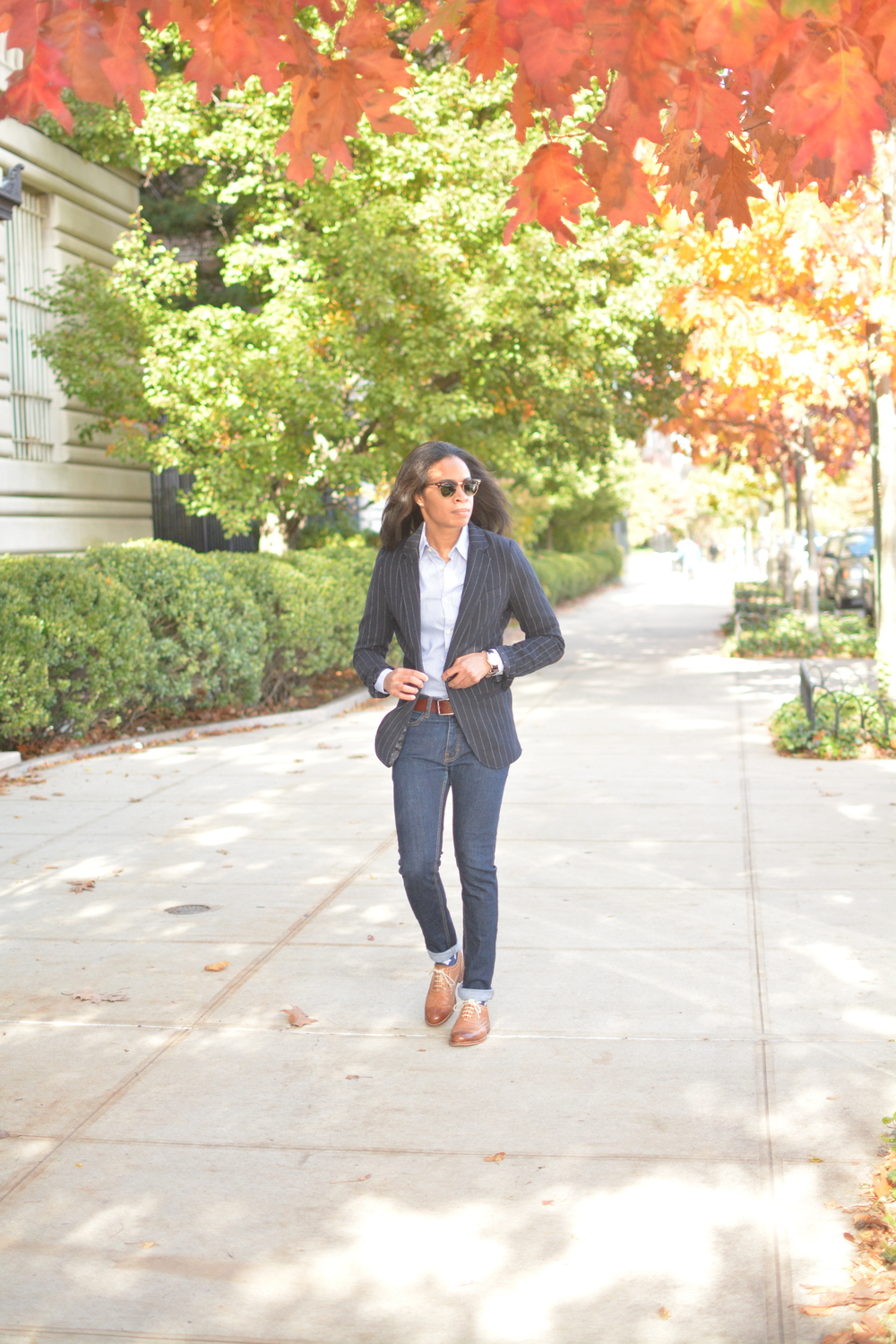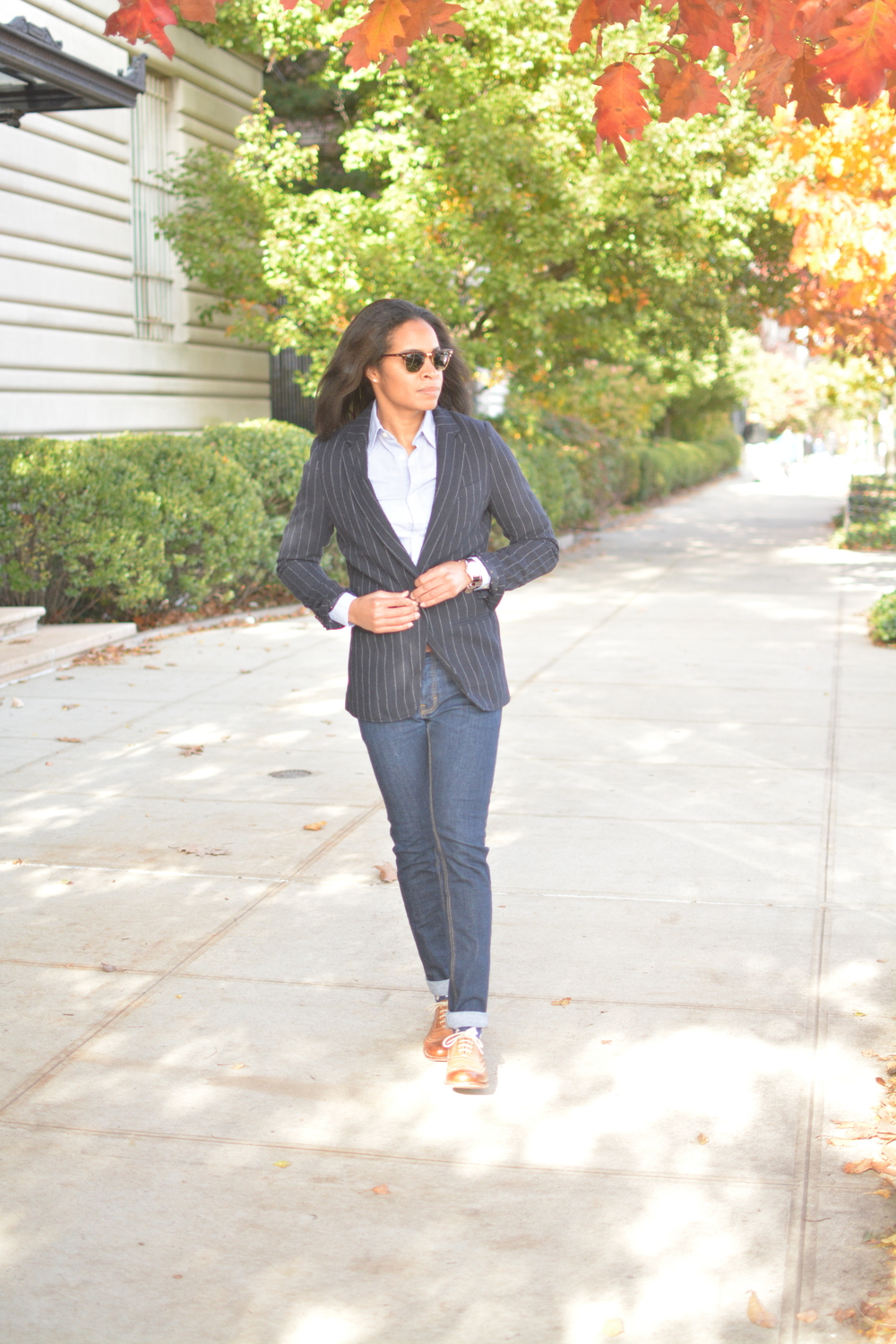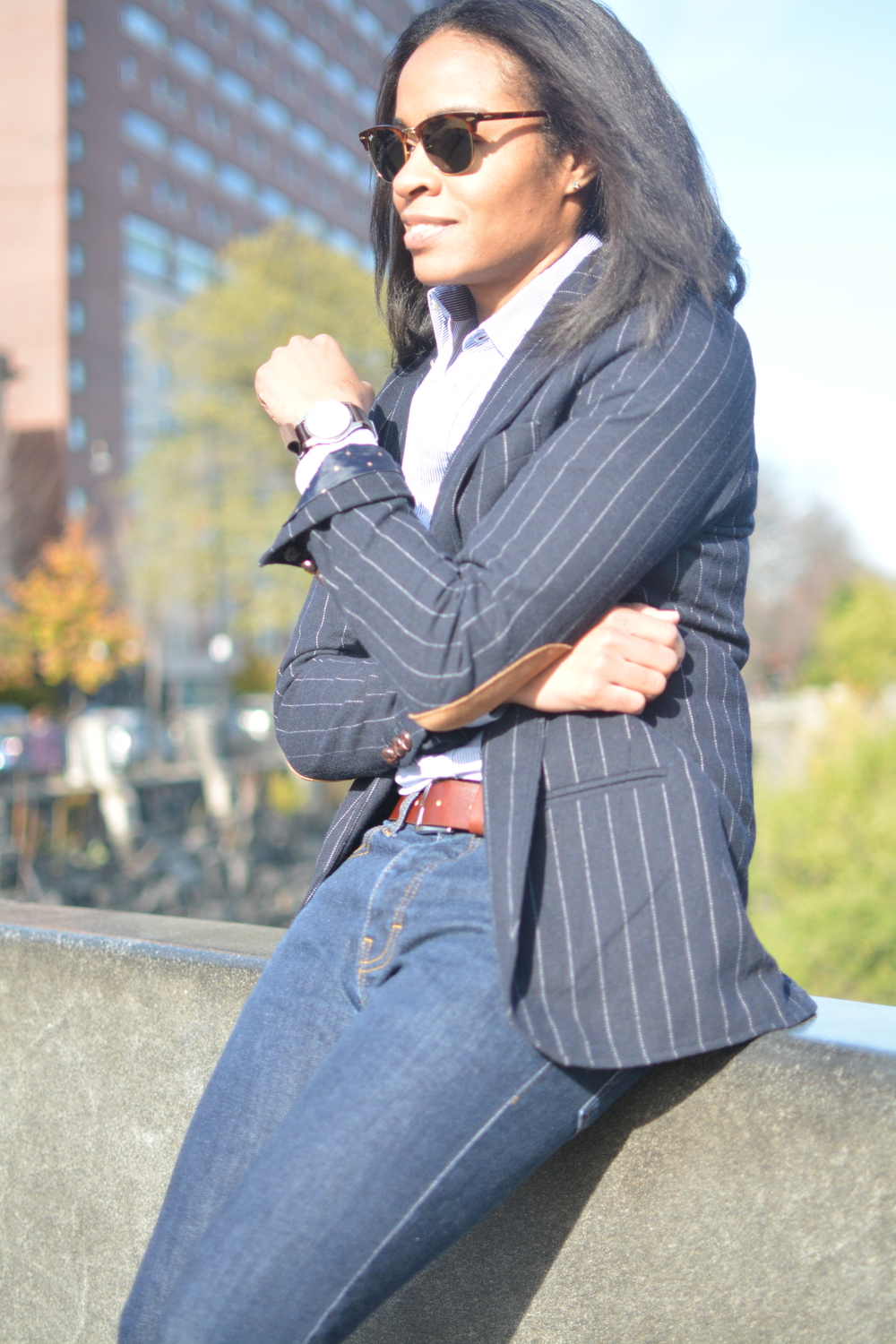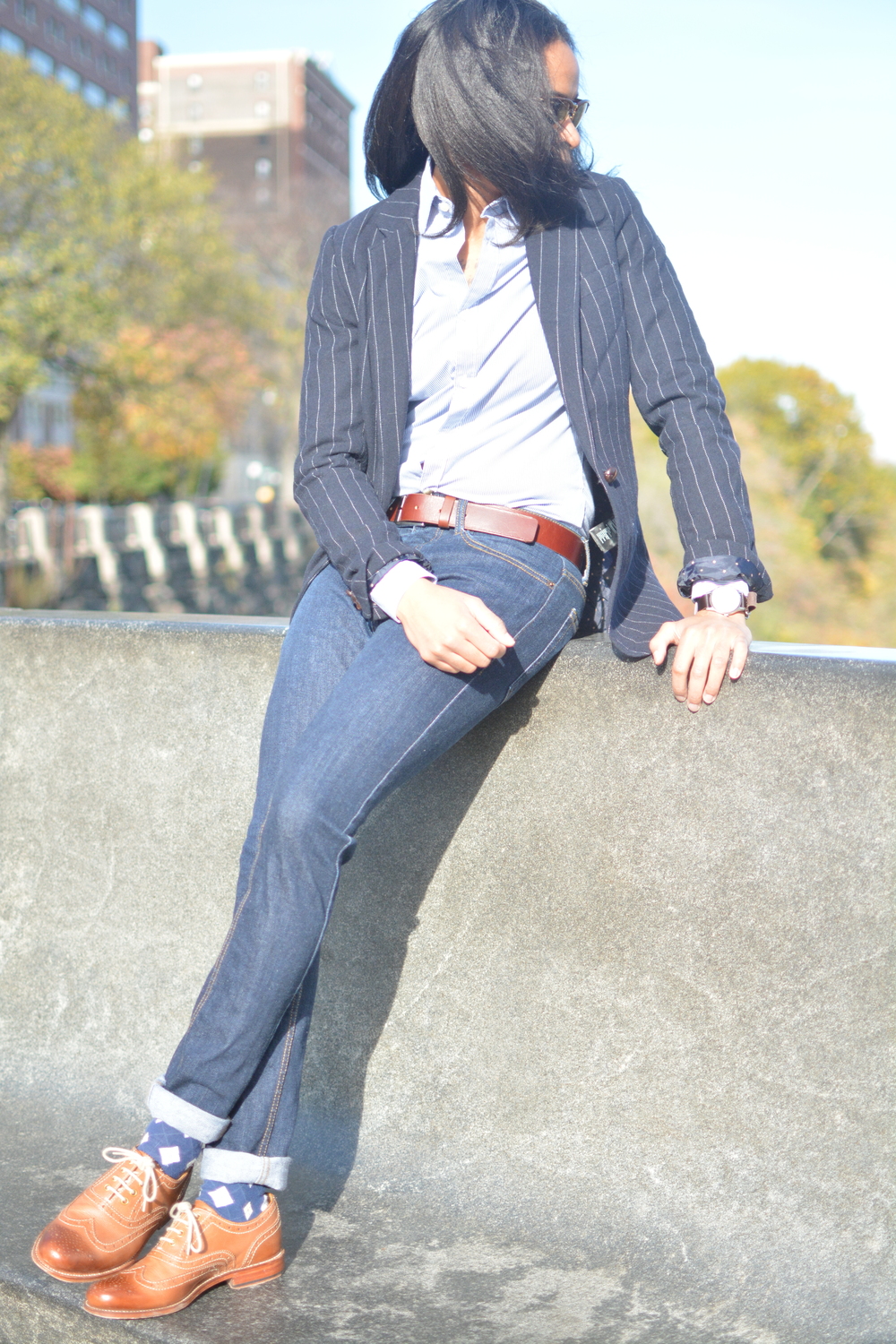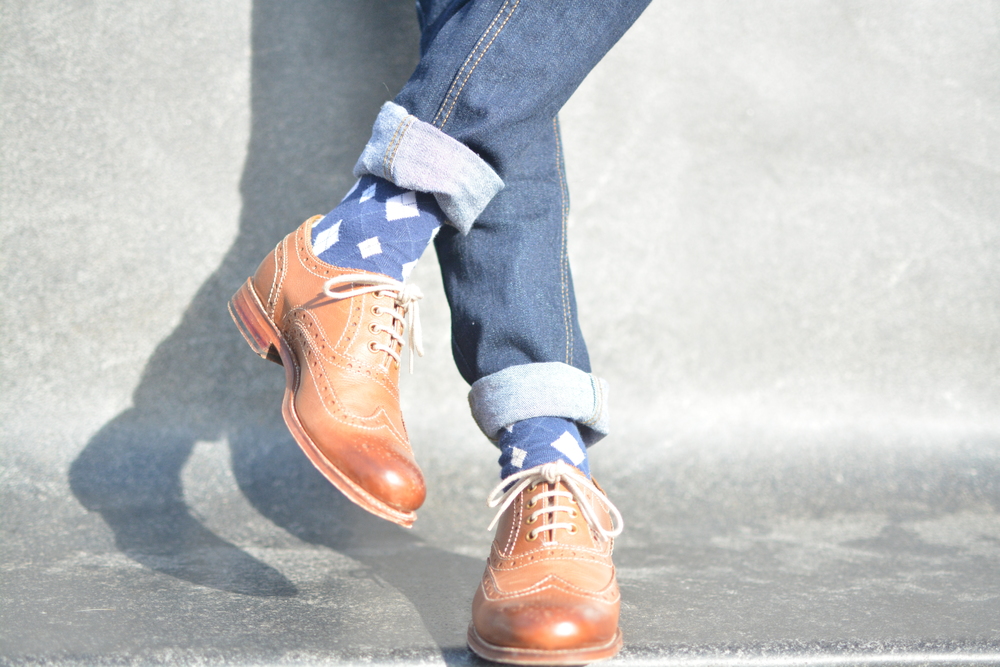 Blazer (H&M) • Shirt (H&M) • Denim (Topman) • Brogues (Grenson) • Shades (Ray-Ban) • Watch (Timex) • Watch Strap (JCrew) • Belt (H&M)
Cali is home and where my heart is, but I am a Manhattan Girl in love with the Upper West Side. Since the 6th grade I've been roaming its streets: the summer street fairs, endless construction, scaffolding, and countless bodegas. Oh and don't let me forget, I'm just a 10 minute ride to the heart of the city, Time Square. What more could a girl ask for?
Something really beautiful to me about the city is the view. You can catch a glimpse of the skyline from just about any point of the city. Behind St. John the Divine Church is Morningside Park, just off of Manhattan Ave. I can see the entire city from up there. My own personal panorama view of harlem to lower Manhattan.
I kept it pretty casual last weekend as I strolled around making my way up to the top of the park. Since our fall weather has been confusing, I wore this wool blazer for the cool breeze. I thought the tan elbow patches were a perfect match for the season. I threw on my skinny jeans to keep it simple and cuffed the jeans for a little sock attention. The brogues were the final touch to help highlight the elbow patches. And by now you know that if an ounce of sun is out then so are my Clubmaster shades.
So what part of the city do you stroll around?