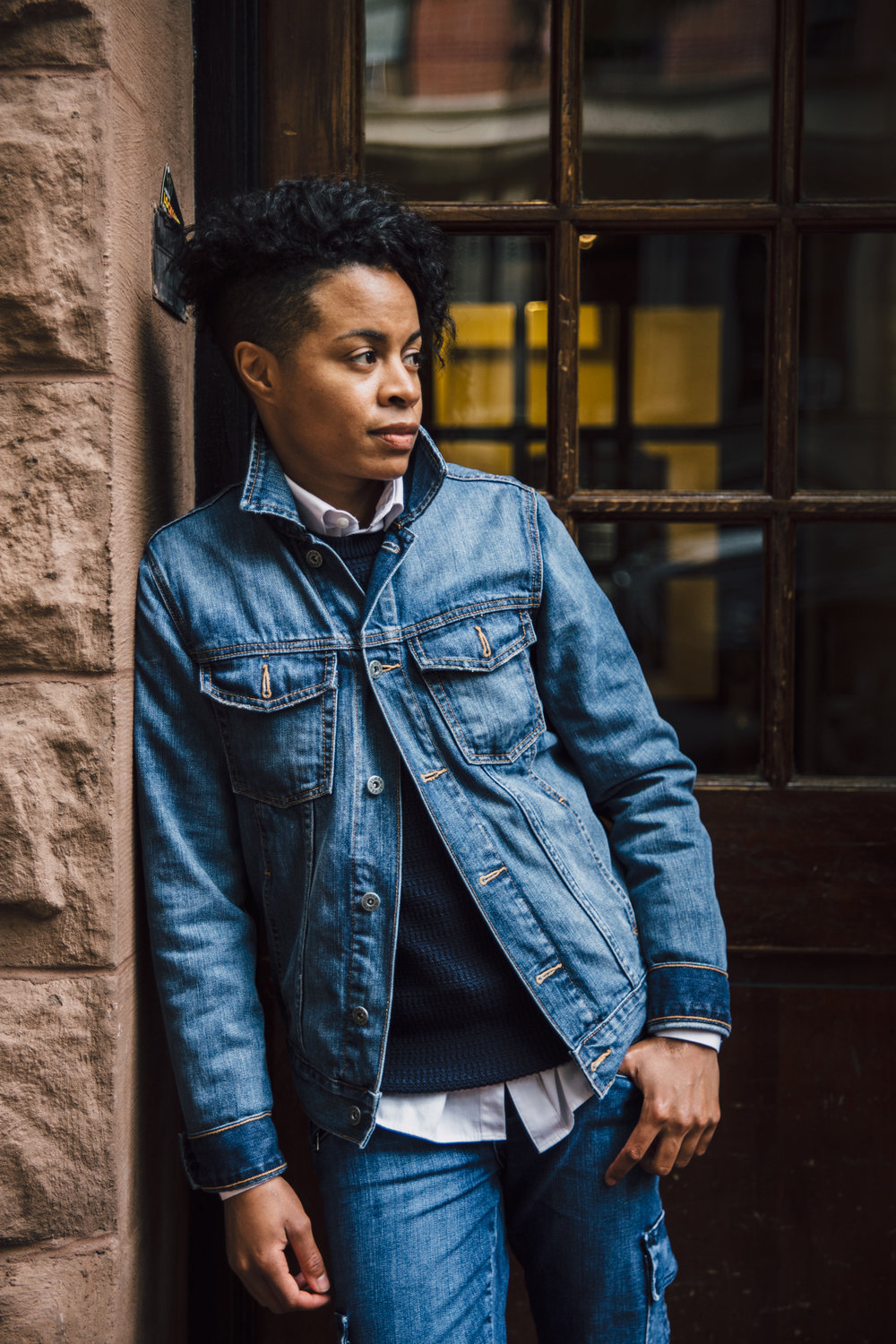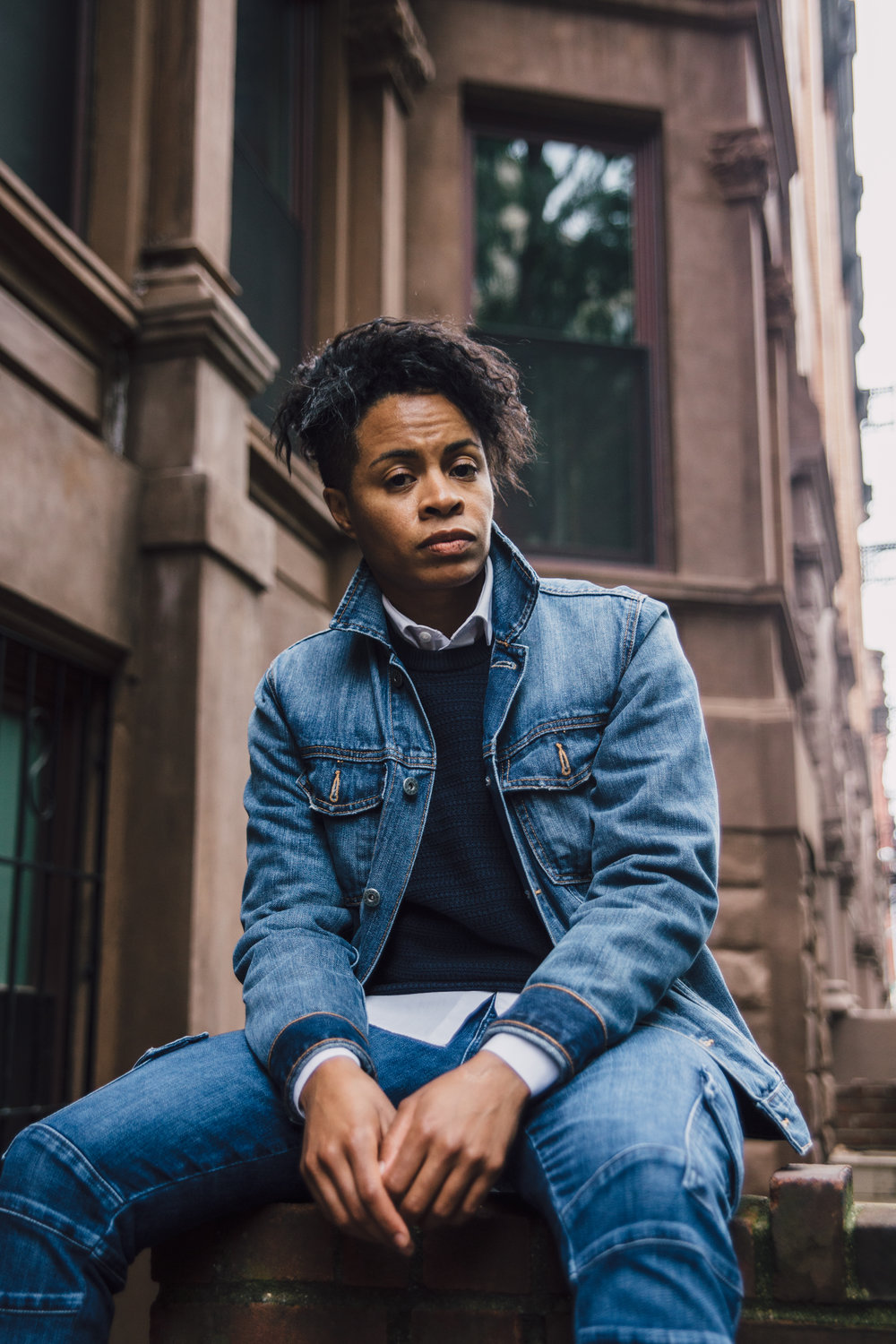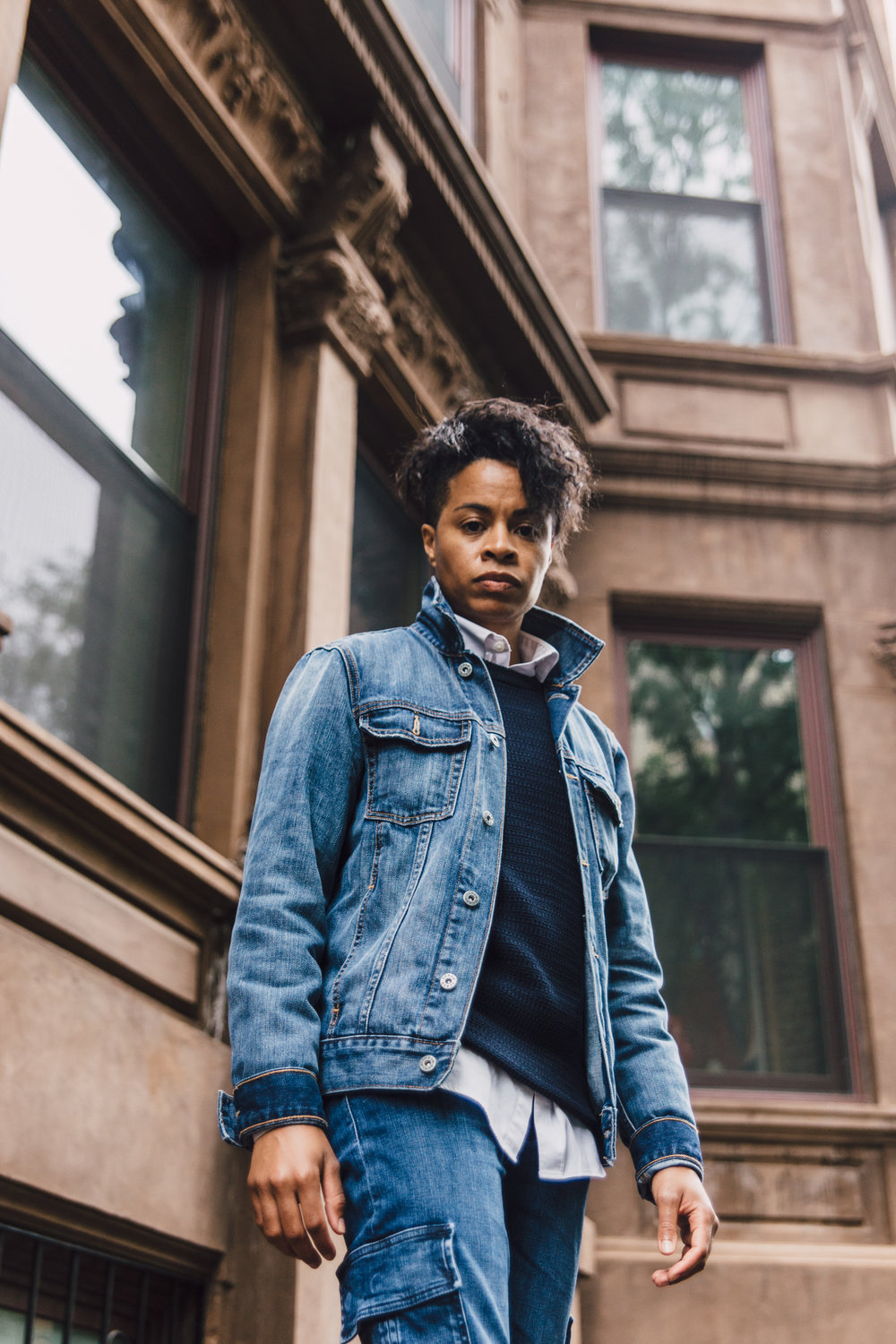 Any who… I have a case of the blues this cloudy Monday. Mother nature will you please answer my wishes and bring back the sun and heat. I'm not sure that I can take many more cloudy and chilly days. I'm a summer baby from Southern California. I need heat!
Ok, enough of my complaining. Let's get into today's outfit.
I always opt for denim on denim when I have a case of the blues. It's totally a play on the mood plus it's one of my favorite combos. There are so many different ways to mix and match denim on denim, like the blue shirt and black jeans combo, the dark blue shirt and dark blue jean combo or light blue shirt and light blue shirt combo, blue shirt and white jeans combo. I mean the options go on and on. I decided to wear my jean jacket layered over a sweater and shirt and moto cargo jeans. It's been pretty chilly out lately so layers are still a necessity. Since I was channeling the blues all day I felt it only right to slip on my blue navy as well.
Did I go overboard with blue or was it just right?
—
Wearing:
Denim Jacket JCrew | Size Small | Shop here
Sweater Original Penguin| Size Small | Shop here
Shirt ASOS | Size X-Small | Shop here
Cargo Jeans Hudson Jeans | Size 28 | Similiar here
Kicks Vans | Size 6 | Shop here