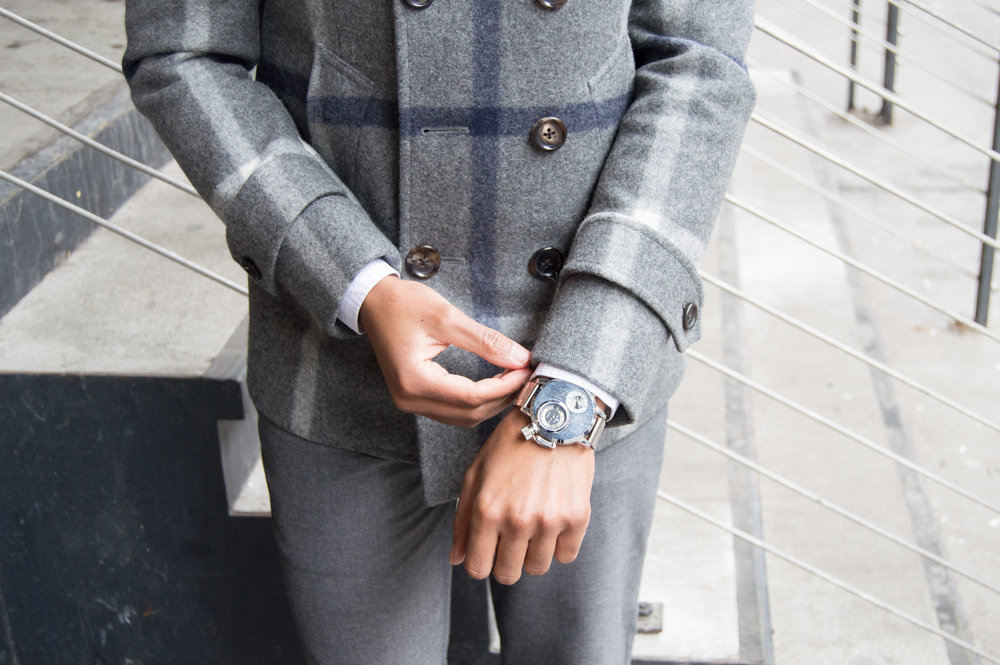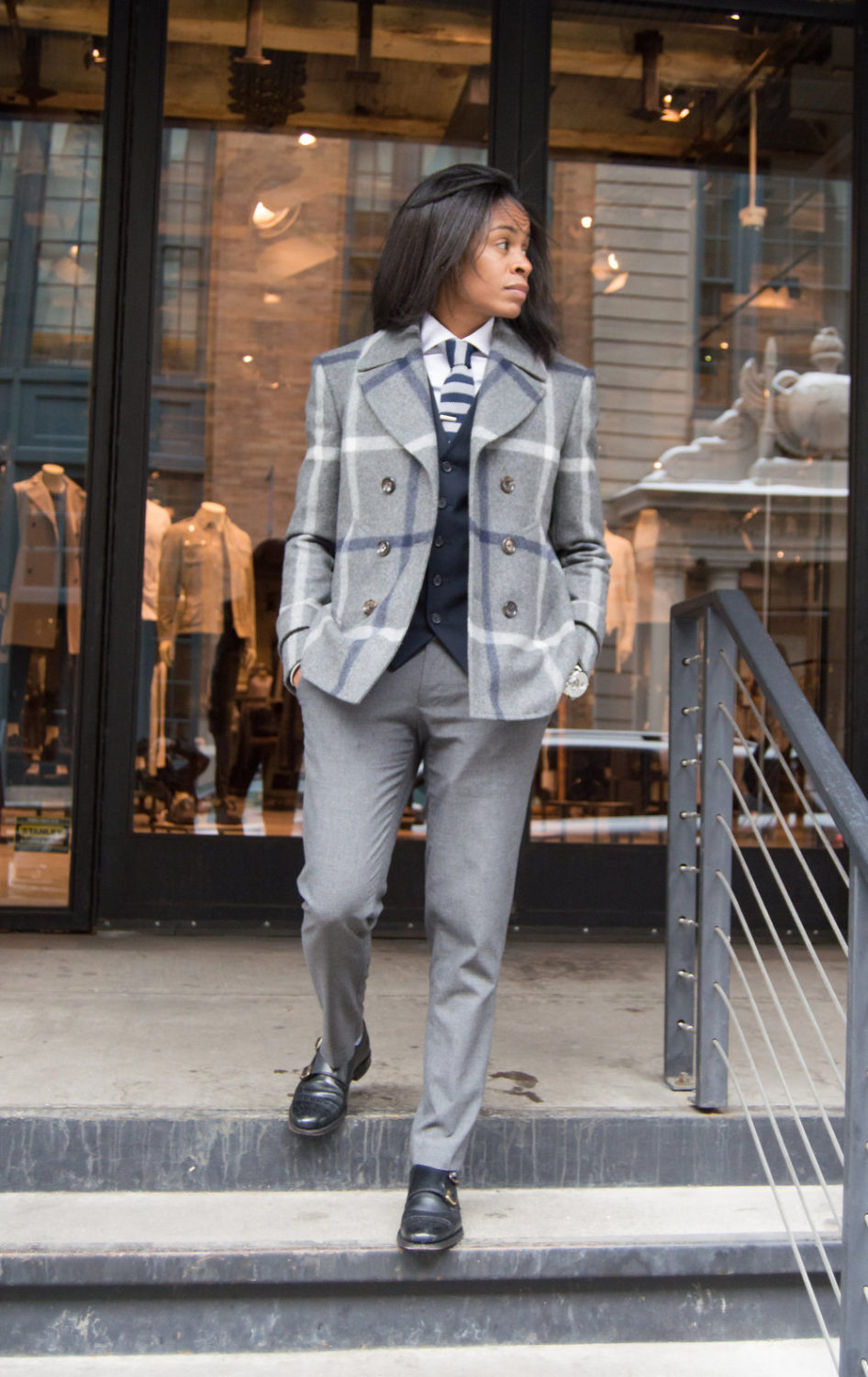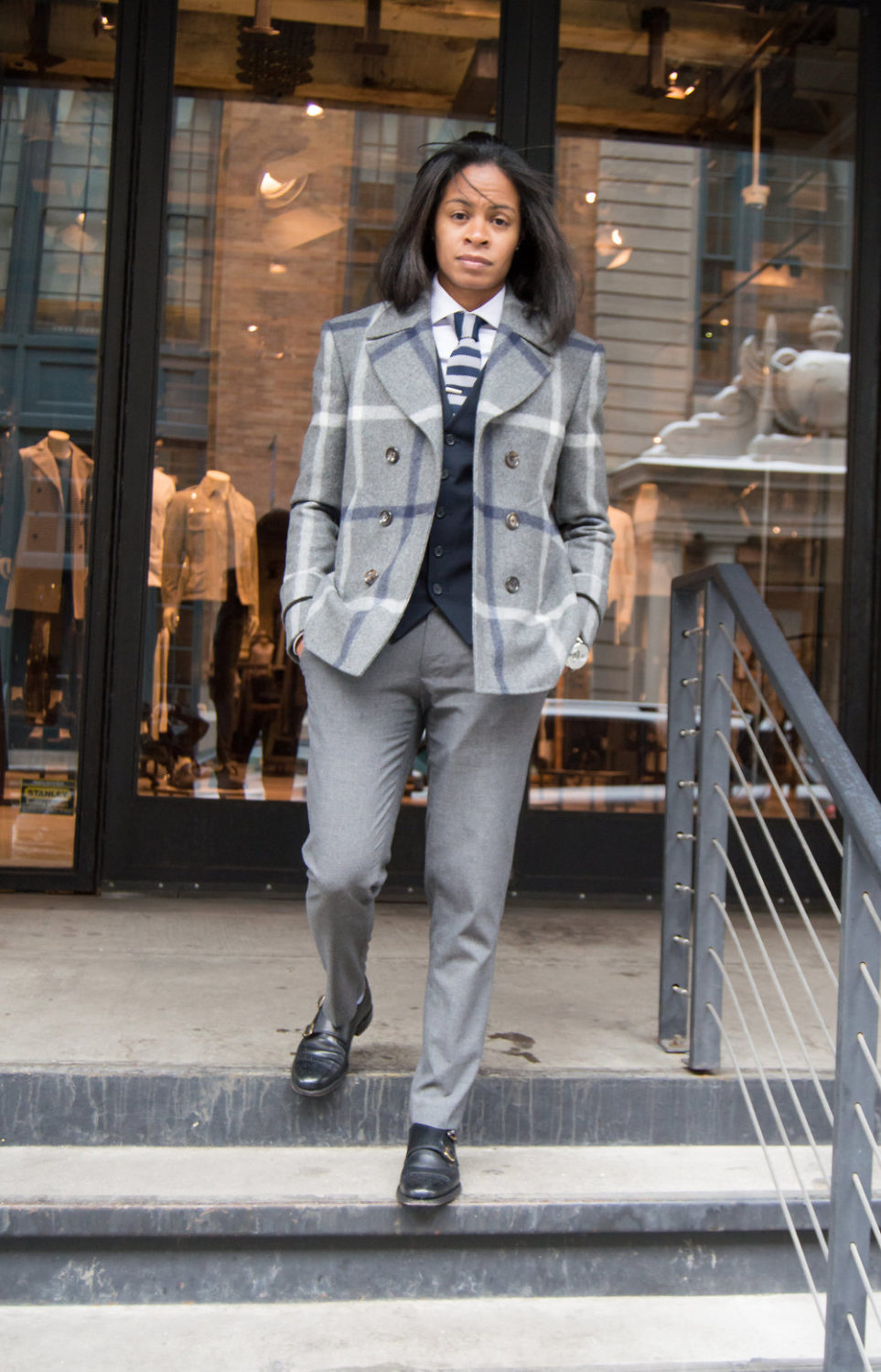 Peacoat (Thom Browne) • Vest (Topman) • Shirt (H&M) • Trousers (Topman) • Tie (Arnold Steiner) • Tie Bar (The Tie Bar) • Watch (Gents Timepieces) • Socks (Cole Haan) • Monks (Grenson)
Winter is pretty much coming to an end which means I'm saying goodbye to my favorite peacoat by Thom Browne. It's not the worse thing in the world.. at least I have something to look forward to next winter.
I kept it pretty simple throughout the rest of the look. An easy grey and navy blue combination. Topman has been my go to for sometime now. It's one of the few brands that fits me just right especially after they added the Ultra Skinny Fit Suit. I mixed and matched pieces from two different suits for this ensemble. I didn't feel the need for too many layers since winter is just about over so I left the blazer at home and used my peacoat instead. The Arnold Steiner tie was a nice touch to keep a consistent flow throughout the outfit. And of course, to complete the look, double monks from one of my favorite footwear company's – Grenson.
What do you think? Was it the right look to say goodbye to winter?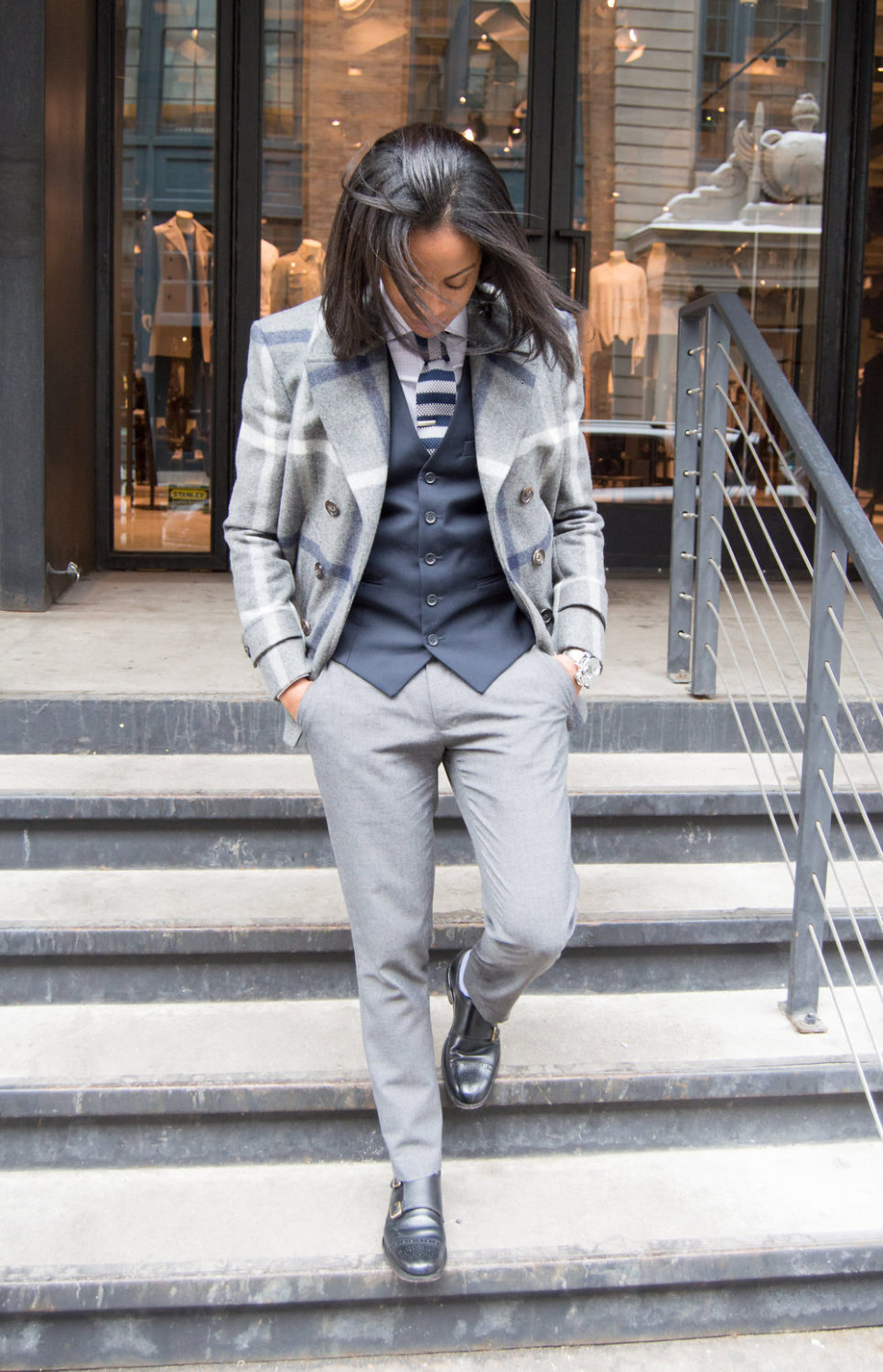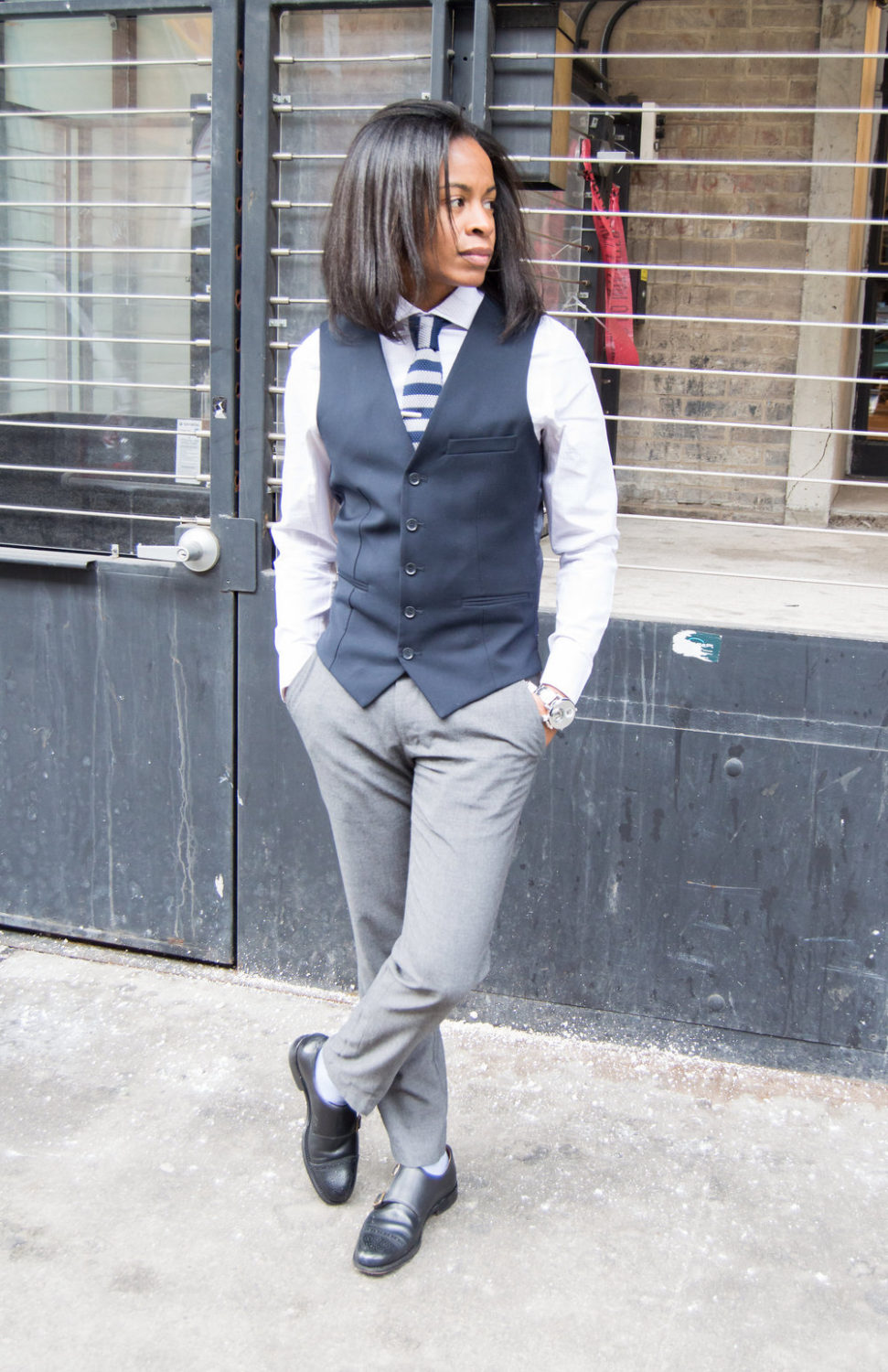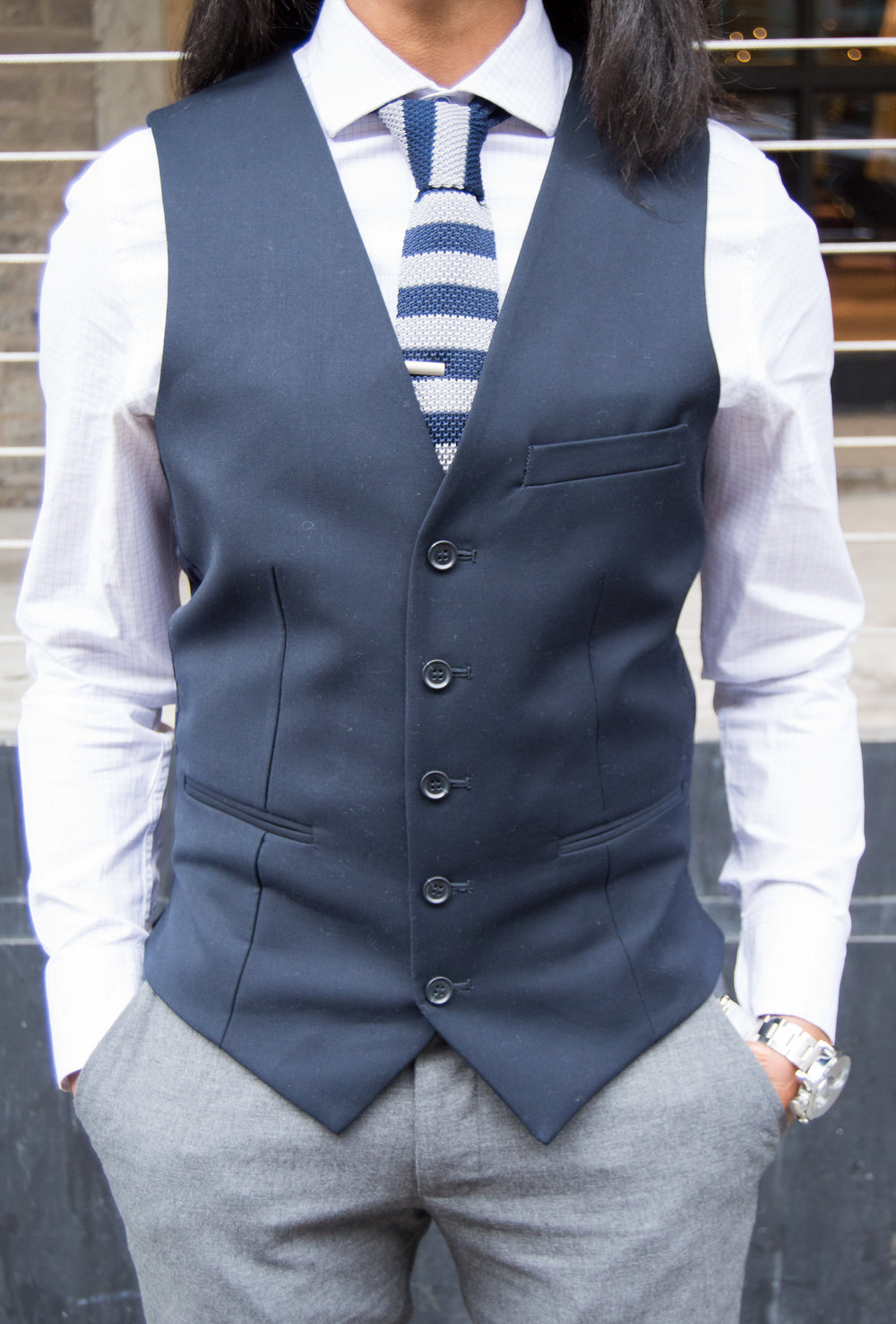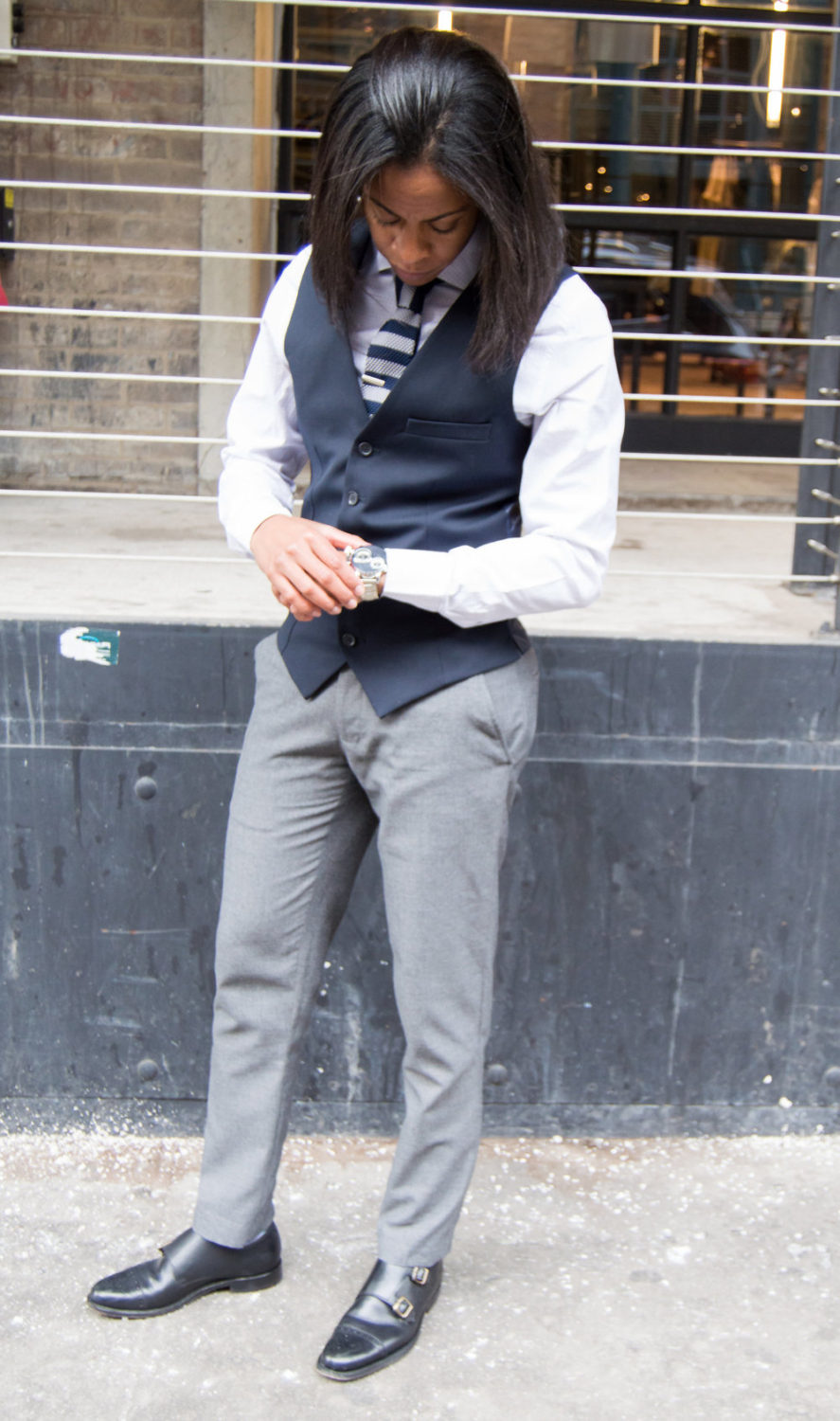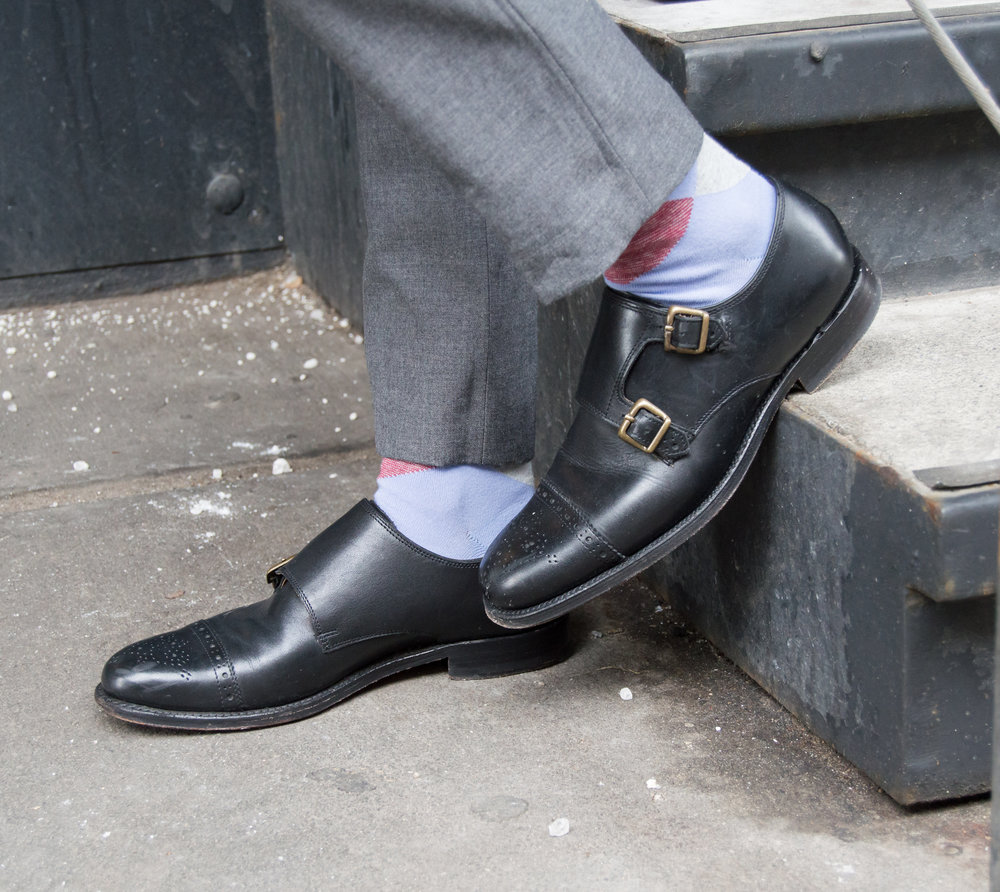 Best,
Danielle
#ShesAGent