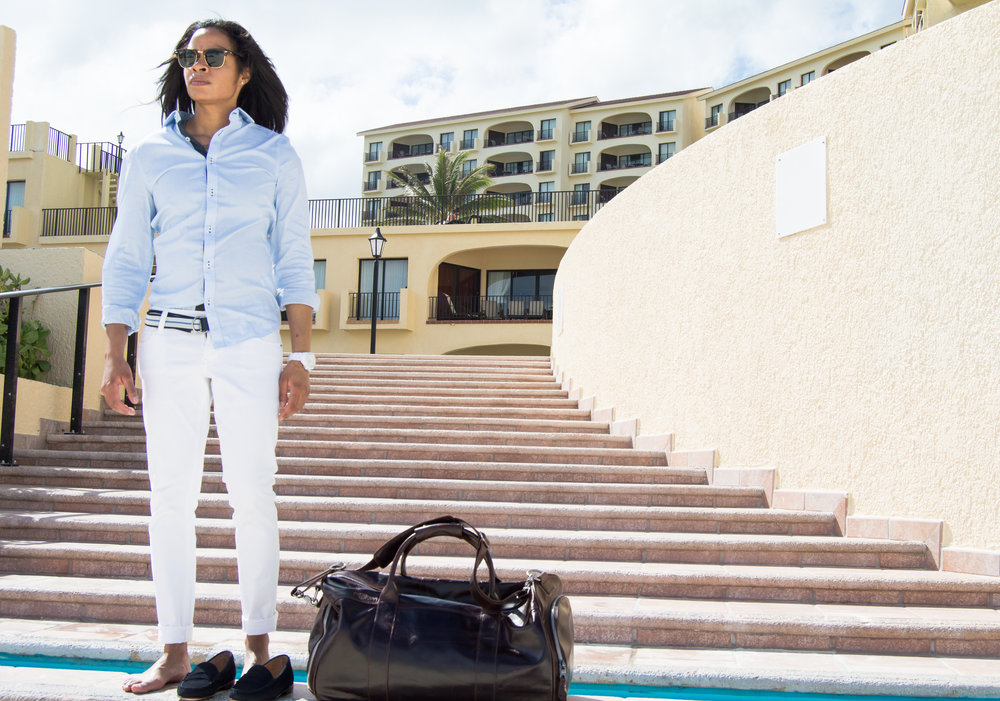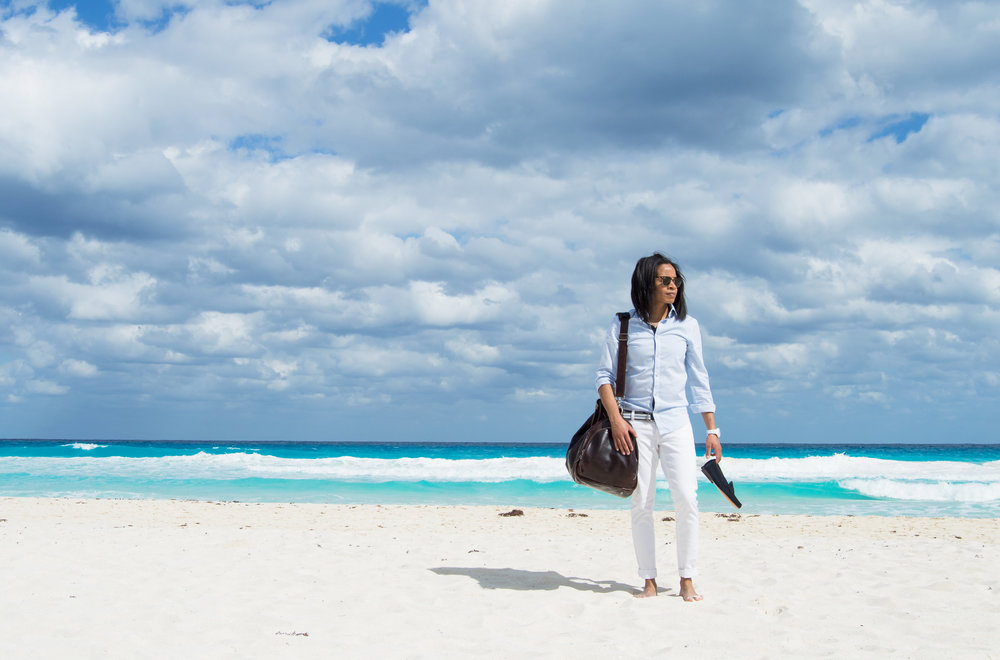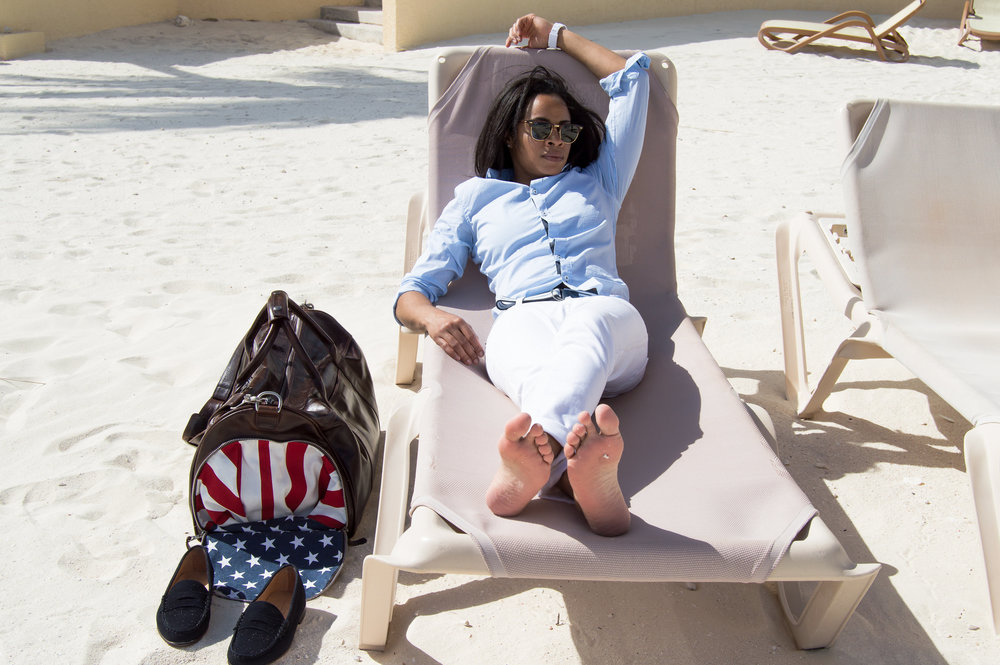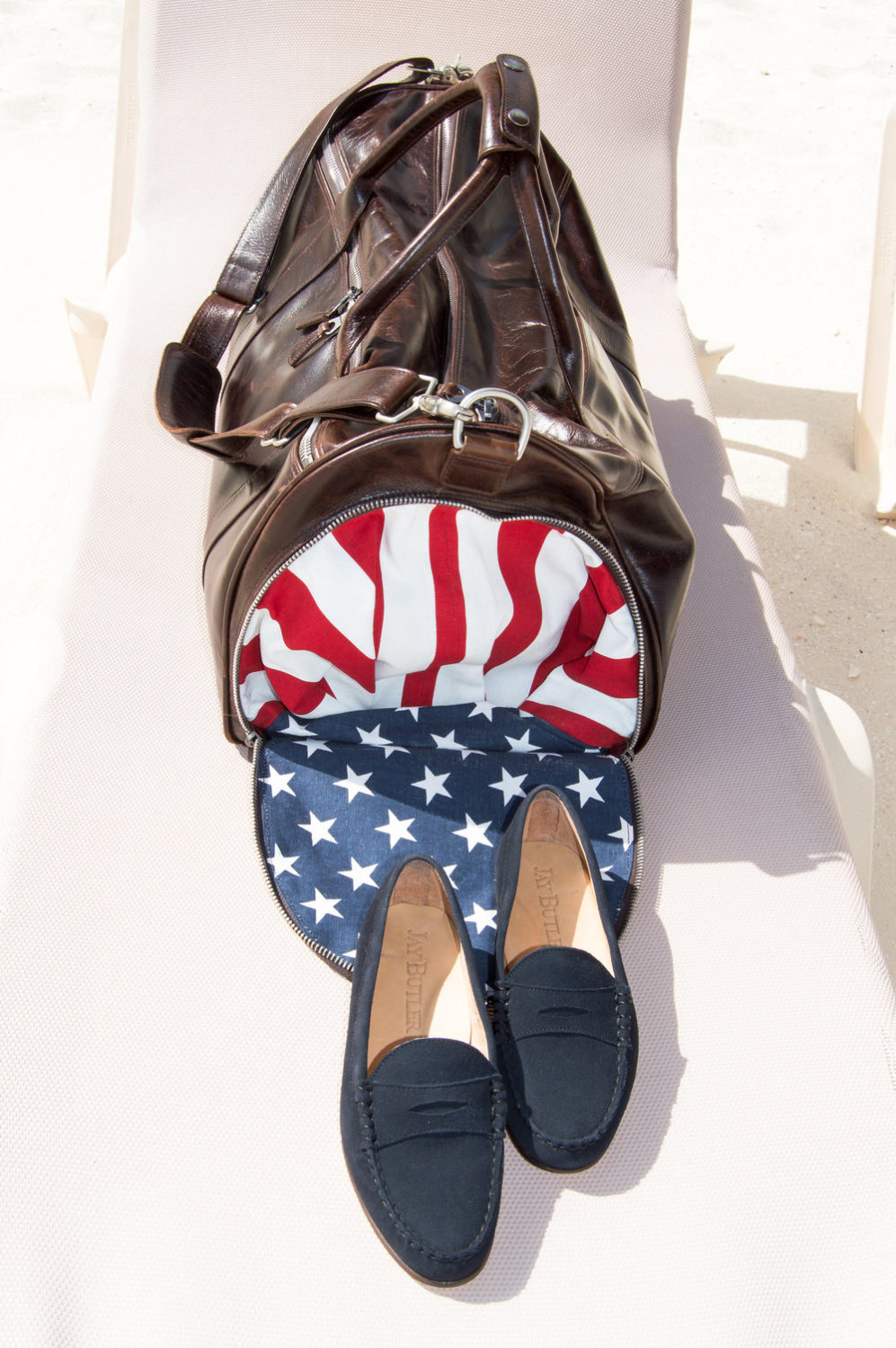 Shirt (H&M) • Denim (Old Navy) • Belt (Zara) • Shades (Ray-Ban) • Watch (Toy Watch) • Shoes (Jay Butler) • Messenger (Saintly Bags)
As you can tell, Cancun was a blast but my travel day wasn't. It was by far my worst experience ever and I travel a lot. It started off with my ride to JFK Airport. Often times I'll take the A train straight to JFK and then hope on the Air Tran, but it wasn't the smartest thing this time around. What is usually a 45 minute ride turned into a 2 hour ride which caused me to be 6 minutes late to check in. That's when it went downhill smh. Put it like this, I ended up throwing out my suitcase and stuffing everything into my 'Weekender' by Saintly Bags. I guess at the end of the day it wasn't that bad because I made it to Cancun and in style!
Here are the cool details about my custom messenger bag. I have two shoe pockets, one on each side, which I also use as a laundry pocket. A neoprene padded zipper pocket that protects my laptop from the weather. Another slot for small essentials such as my phone. And my favorite detail, the USA flag lining.
There are thousands of different ways to customize Saintly Bags. So get started!! Use my promo code 'ShesAGent' and receive 10% off of your purchase.
Happy shopping!!!