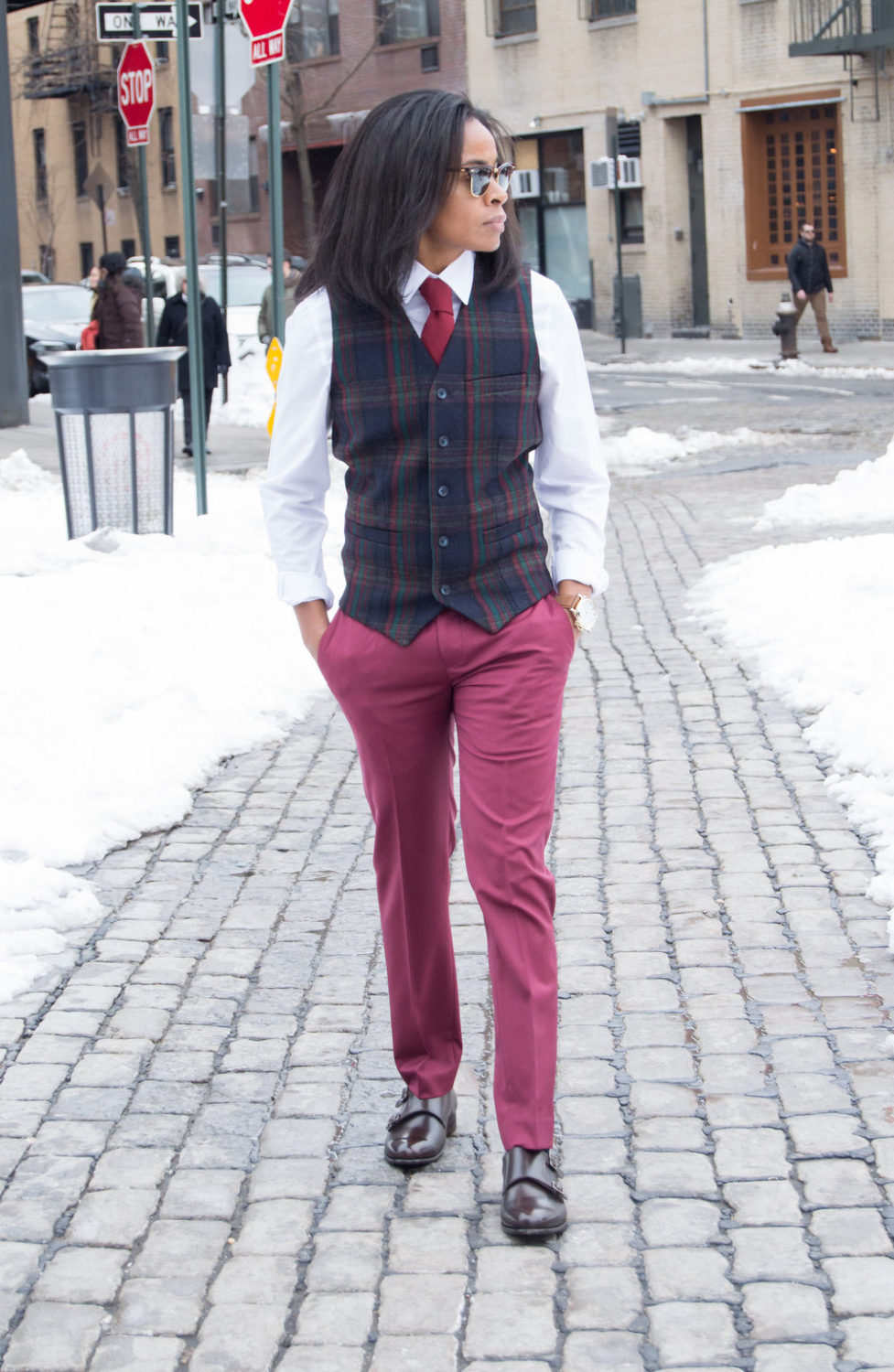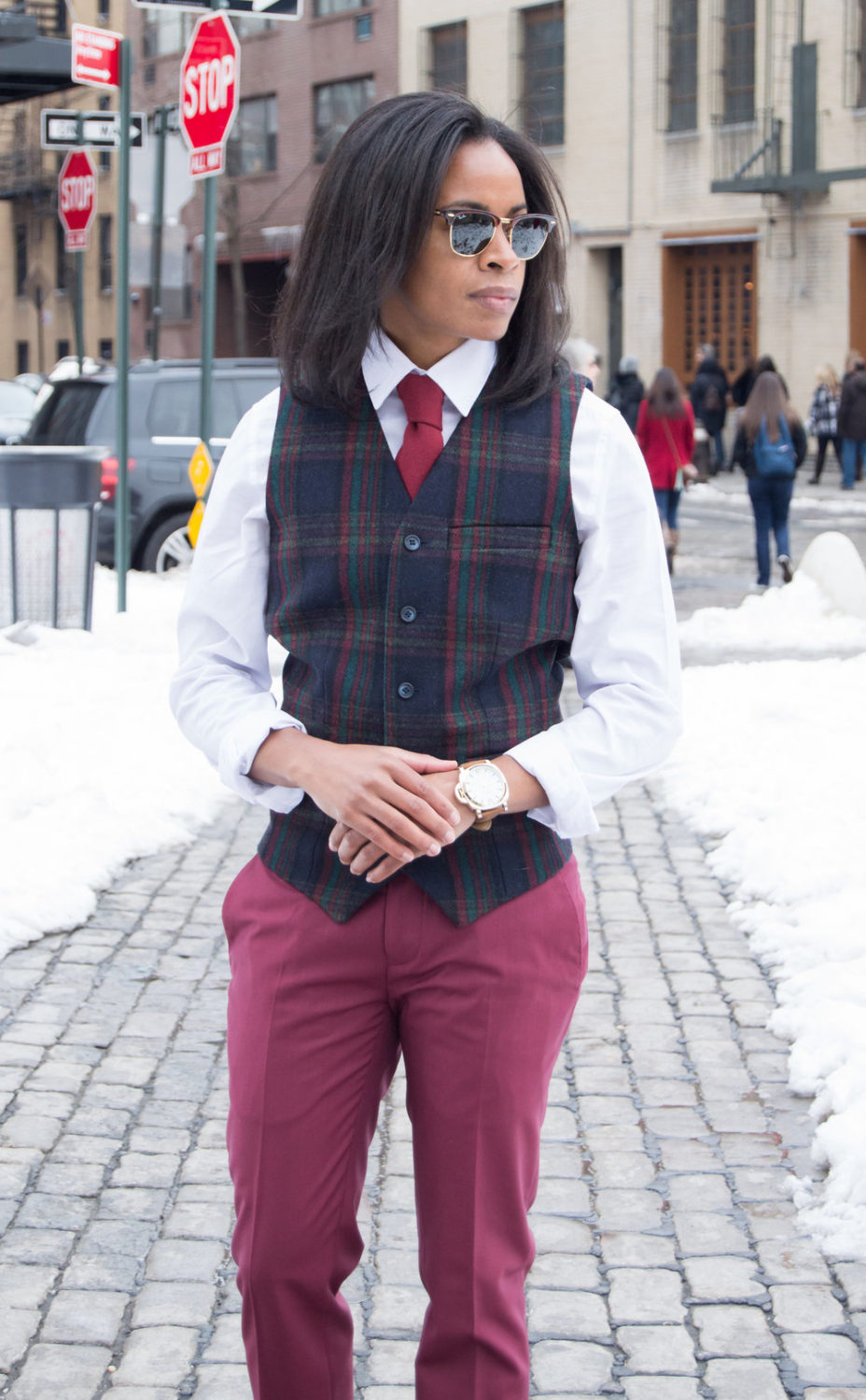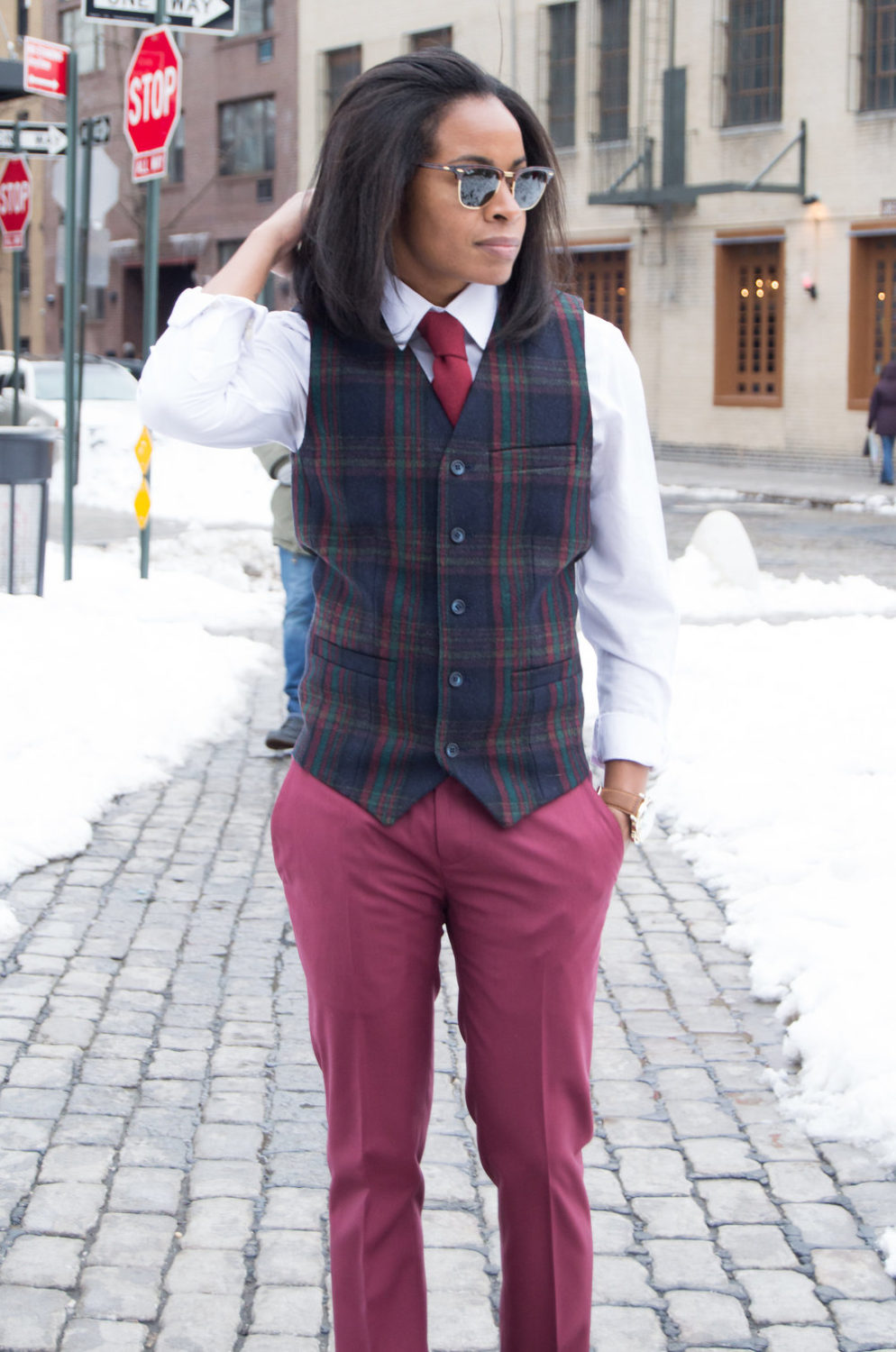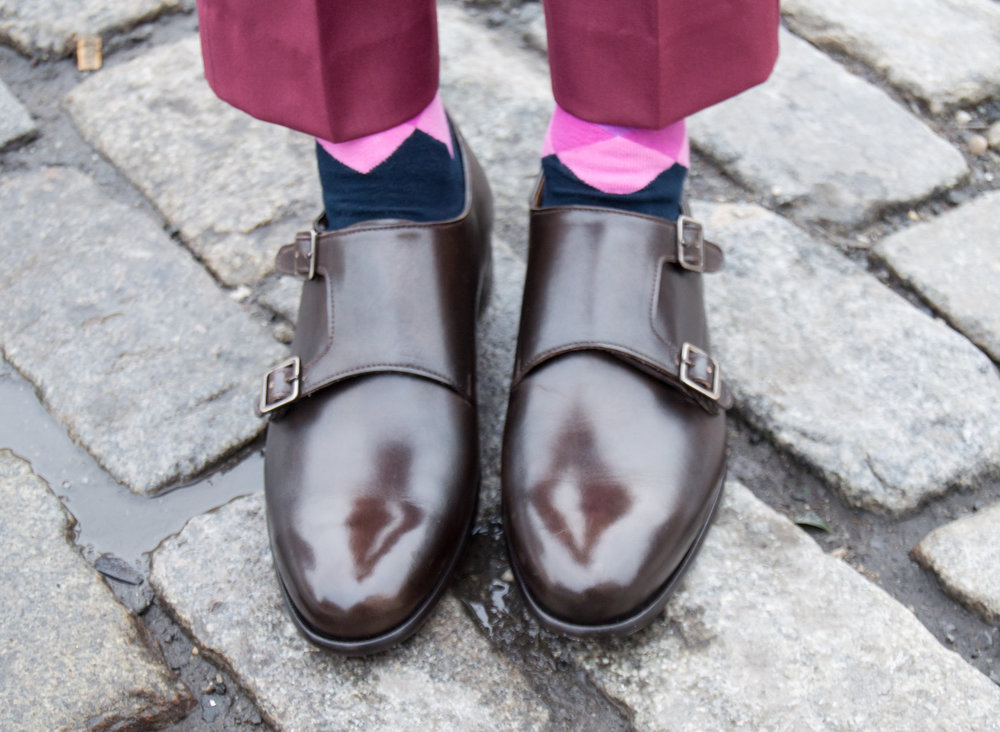 Vest (Topman) • Shirt (H&M) • Pants (Topman) • Tie (Uniqlo) • Shades (Ray-Ban) • Watch (Breda) • Socks (Gallant Beau) • Double Monks (Paul Evans)
Where are all asking the same question – where is Spring?!! NYC just cannot escape this winter. I mean a snow storm on the first day of Spring, really? All I want is to start wearing brighter and brighter colors, if you can't already tell.
I decided to go with this tartan vest since we seem to be in one of the longest transition periods. The wind has been pretty brutal lately so the wool blend kept me pretty warm. I paired it with these cranberry pants from Topman. My mother knows how much I love the brand so she spoiled me with gifts on her last trip to Ireland. One of the gifts were these trousers which were a nice compliment to not only the vest but he socks also. And the final touch, of course – double monks.