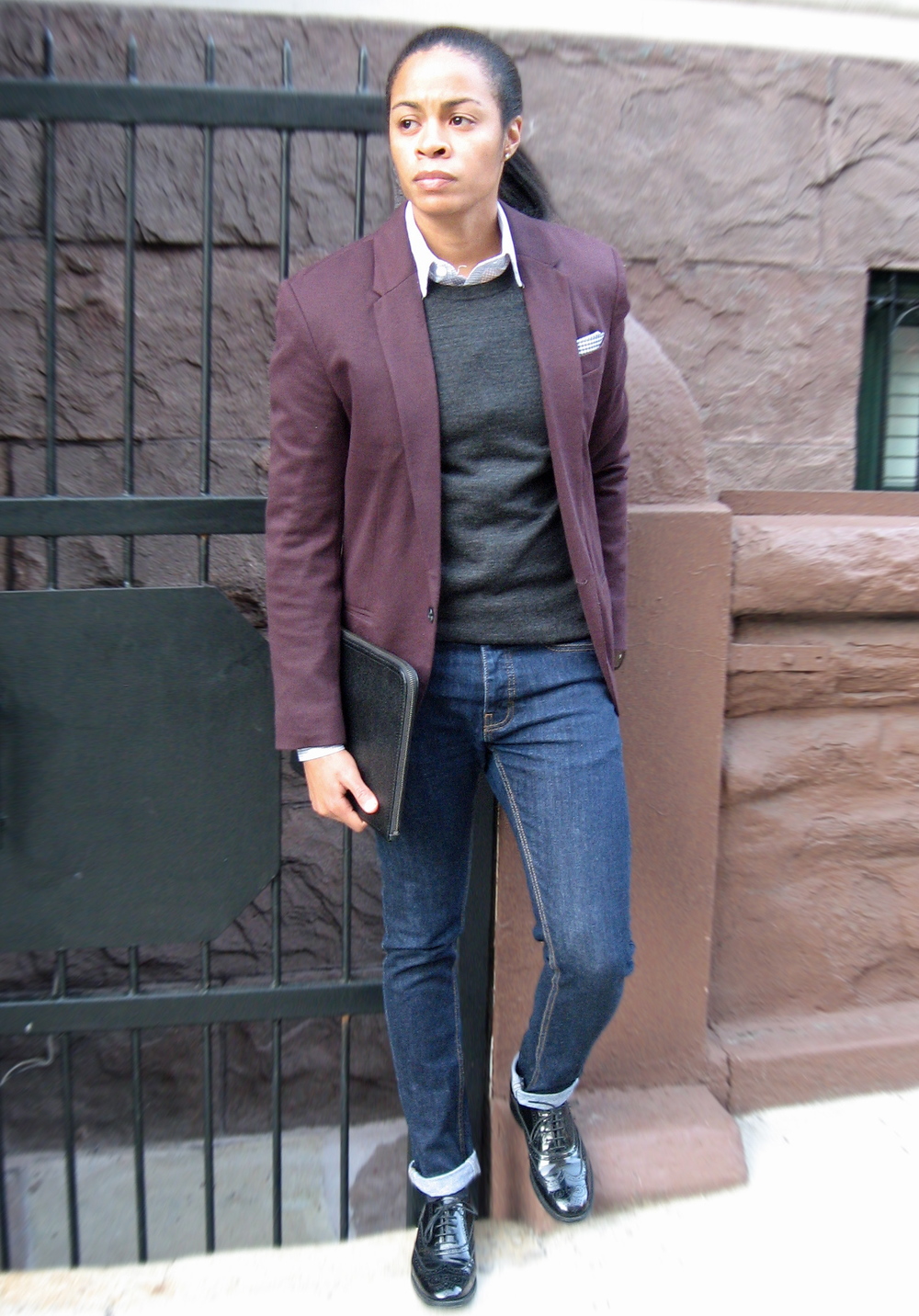 Blazer (Zara) • Sweater (Uniqlo) • Shirt (H&M) • Denim (Topman) • Oxfords (Tods) • Pocket Square (TheTieBar) • Watch (Movado) • Pouch (Banana Republic)
I am a busy body. Always on the go, which means I need something to throw my knicknacks in. I prefer smaller purses or travel bags when I'm running around the city. Yes, a murse can complete an outfit, but sometimes you want something smaller for things like your keys and cell phone.
There are so many sales going on at Banana Republic. In store, all bags are 40% off. You can receive 35% off of your total purchase online, but it ends tonight. I'm sure another discount online will pop up soon because just days ago there was a 40% off offer. Also, in store you will receive a coupon for 40% off of any single item. The cool thing about this coupon is it has 5 different dates in October on it, which means 5 different 40% off purchases. I don't know about you guys, but that makes me smile.
So head over to Banana Republic before the month ends and check out the new collection and all of the deals.