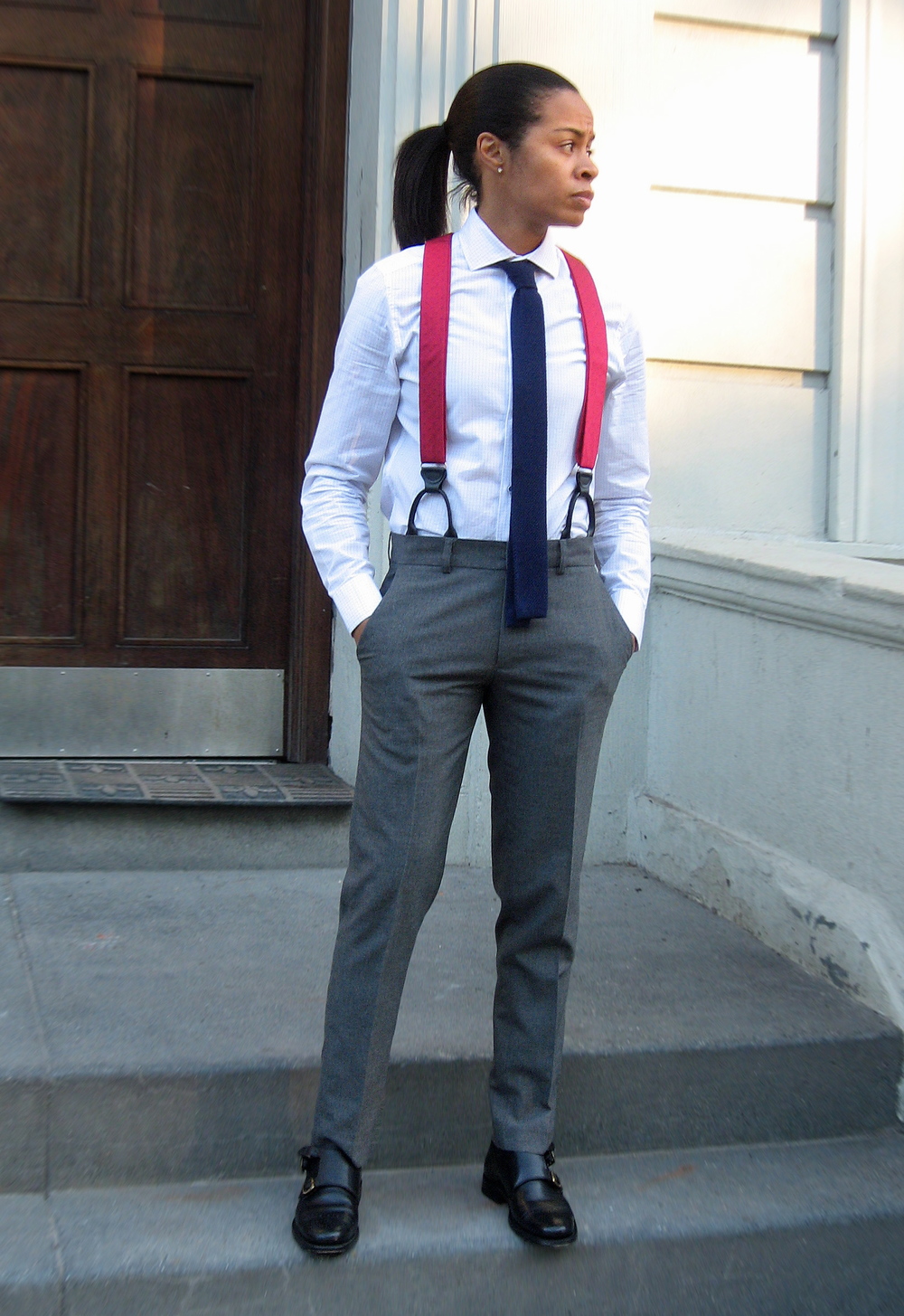 Blazer (H&M) • Shirt (H&M) • Trousers (Topman) • Monks (Grenson) • Tie (TheTieBar) • Braces (TheTieBar) • Pocket Square (H&M)
Braces, as the English call them, are a classic yet sophisticated way of distinguishing your style. A belt will always be a go to. It's the easiest way to hold up your trousers, but why not switch it up every now and again.
If you're going to wear button up suspenders with a suit make sure the brace matches your shoes. If the leather brace is black go with black shoes and if the brace is brown go with brown shoes. Now this doesn't mean the print or color of the suspenders need to coordinate. You can pick a bold color or print, but just make sure you feel comfortable wearing them.
There are different types of suspenders. X back, Y back and singles. Clamp down, button up, and a combo of the two. But button up (or braces) give the suit a cleaner look. The only thing you need to be mindful of is attaching buttons to the inseam of your pants. The braces are attached to the buttons on the inseam of the pants.
So head to the The Tie Bar and check out the many colors and prints for just $25.