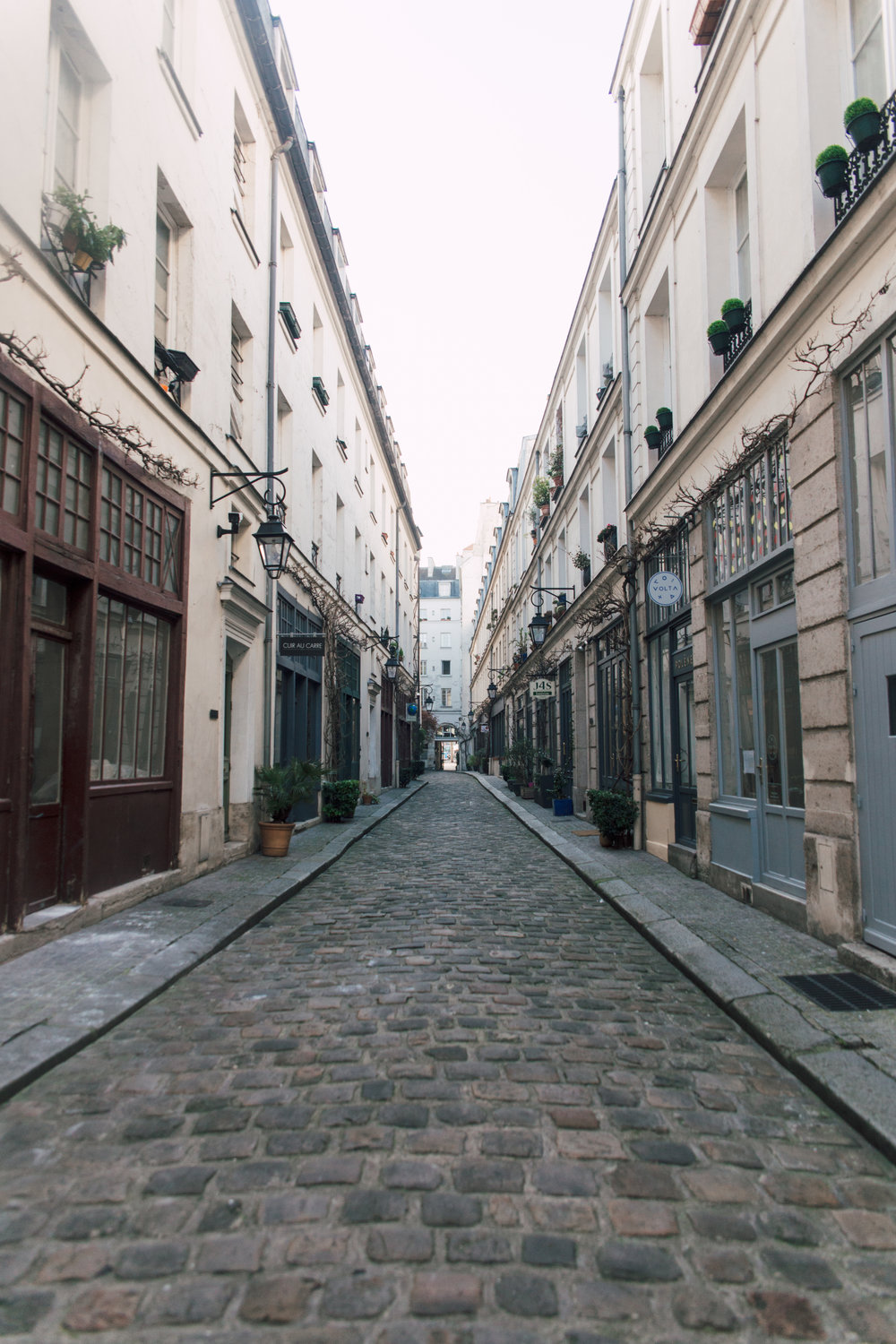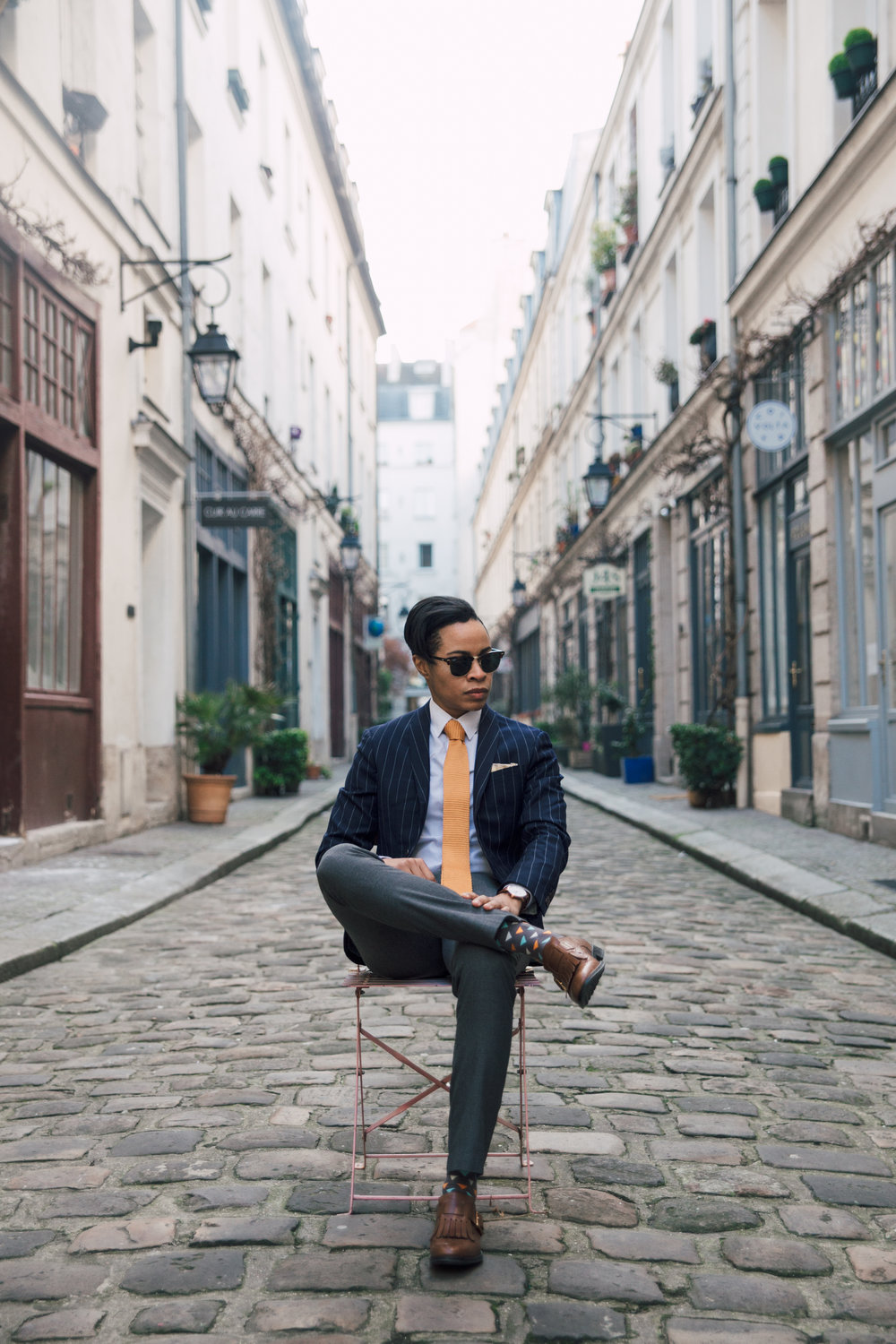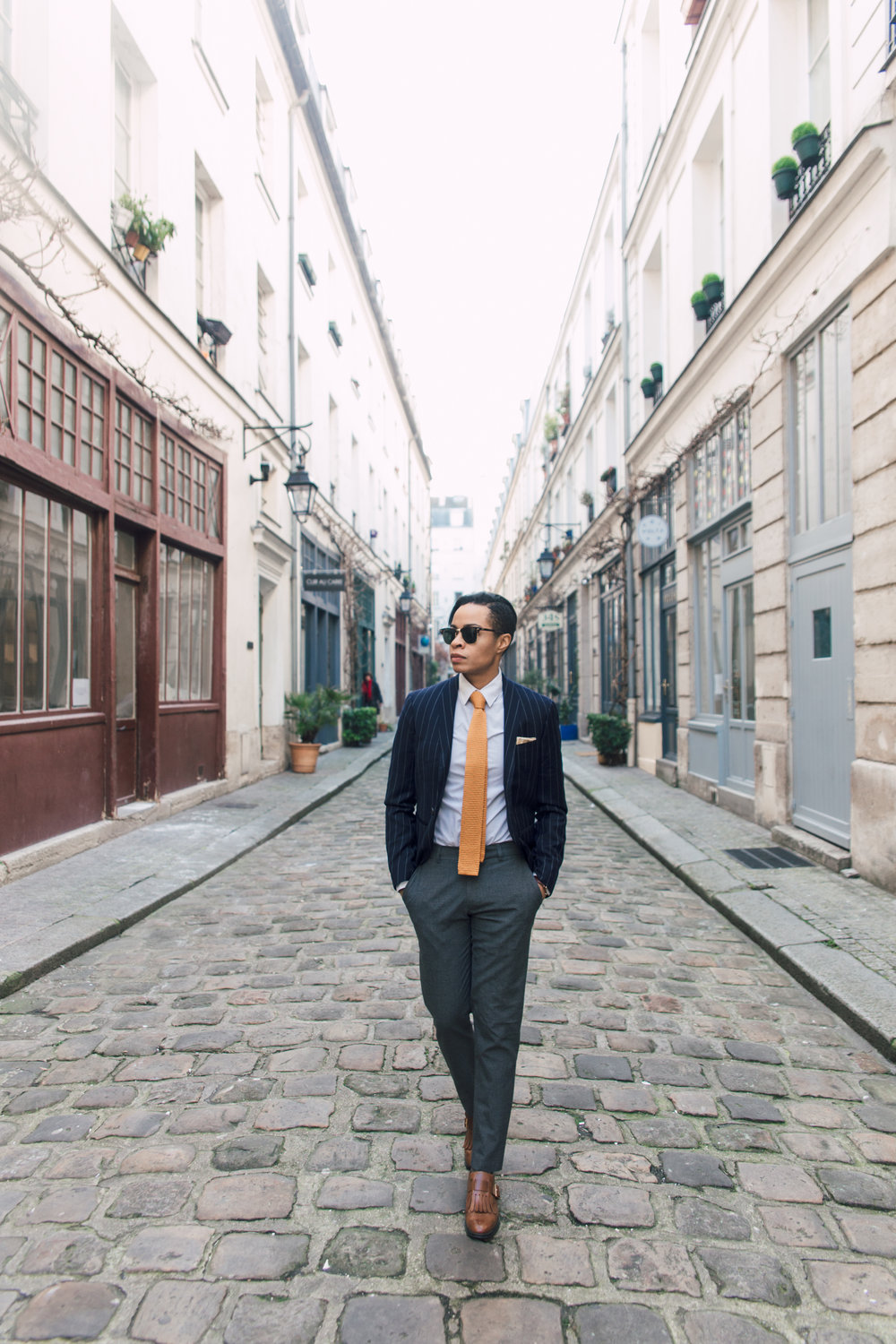 Europe is timeless, romantic and just amazing!!! The architecture, backstreets, and city vibes are so majestic. If only New York City's backstreets were full of cobblestones then maybe I'd still be in love with her.
I bounced from street to street stopping for minutes at a time skipping around and smiling at every building. I see why people fall in love with Paris. It is everything!!! We stayed in Bastille, Paris. On my last day in the city I found this empty cobblestone backstreet that was the most beautiful site I had seen all day. I stopped Kim and said let's capture it all, clearly that is what I did haha. The streets muted colors were the right compliment against the gold and brown details of my ensemble.
If you are planning a trip to Paris then I highly recommend exploring different neighborhoods and backstreets. Museums will already be on your list so do a little research and explore areas that you wouldn't think of. Backstreets have some of the best cafes, restaurants, and energy.
I can't want to visit again!
—
Wearing:
Blazer The Tailory NYC | Size Custom | Similar here
Shirt H&M | Size X-Small | Shop here
Trousers Topman | Size 30 | Shop here
Pocket Square TheTieBar.com | One Size
Tie Sharp & Dapper | One Size
Socks Ties.com | Size 7-9
Shades Ray Ban | One Size | Shop here
Watch Daniel Wellington | One Size | Shop here
Monks Tods | Size 7