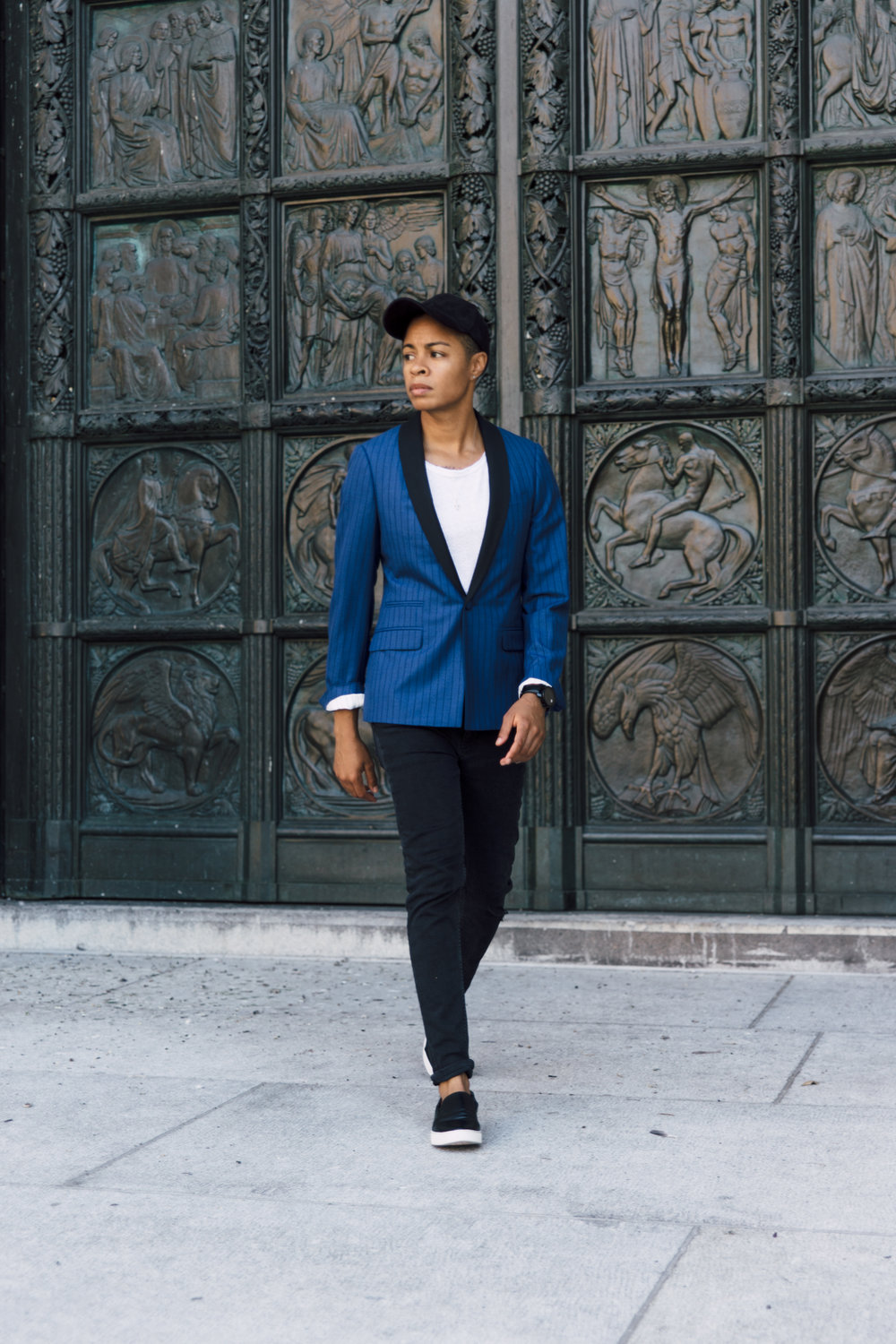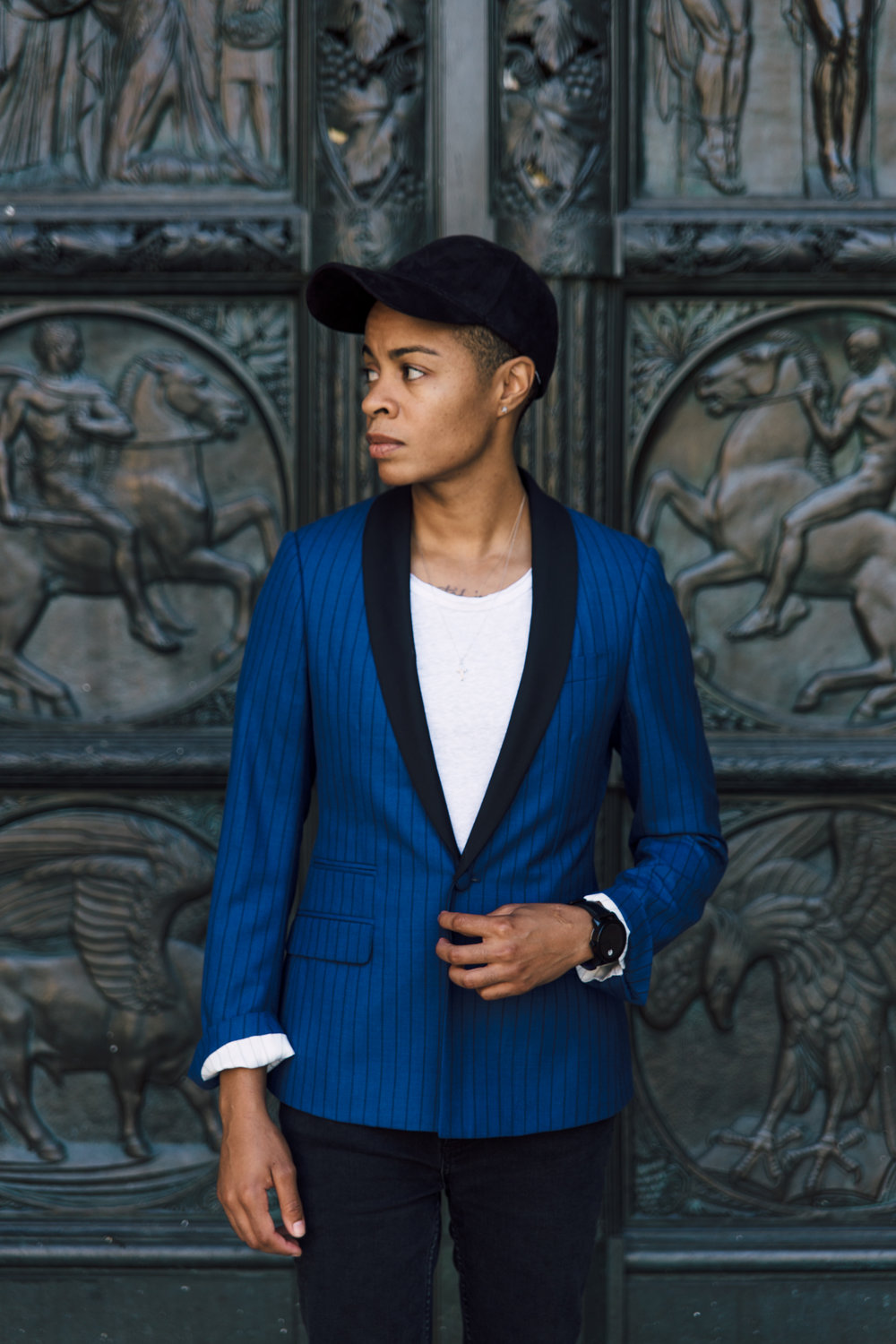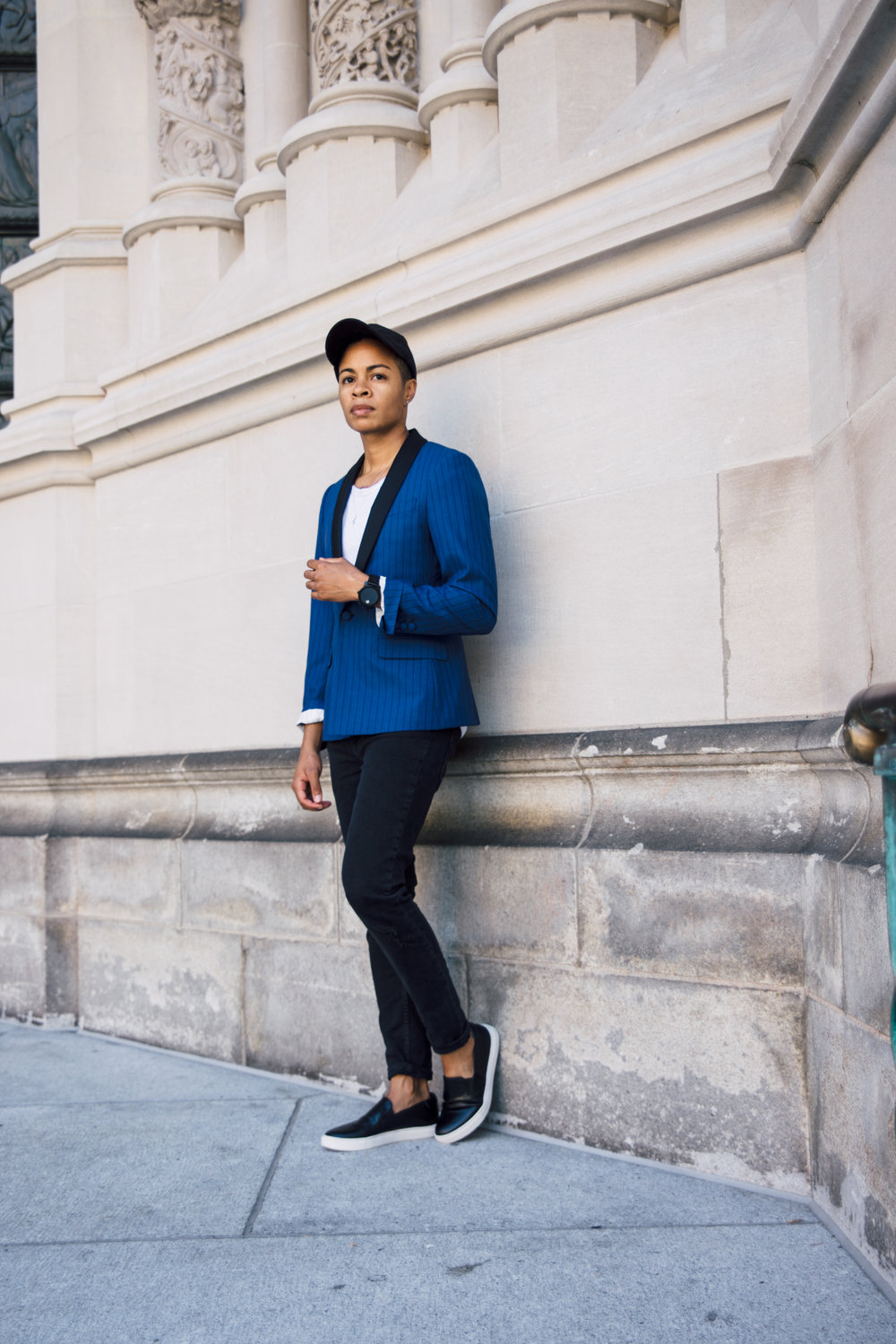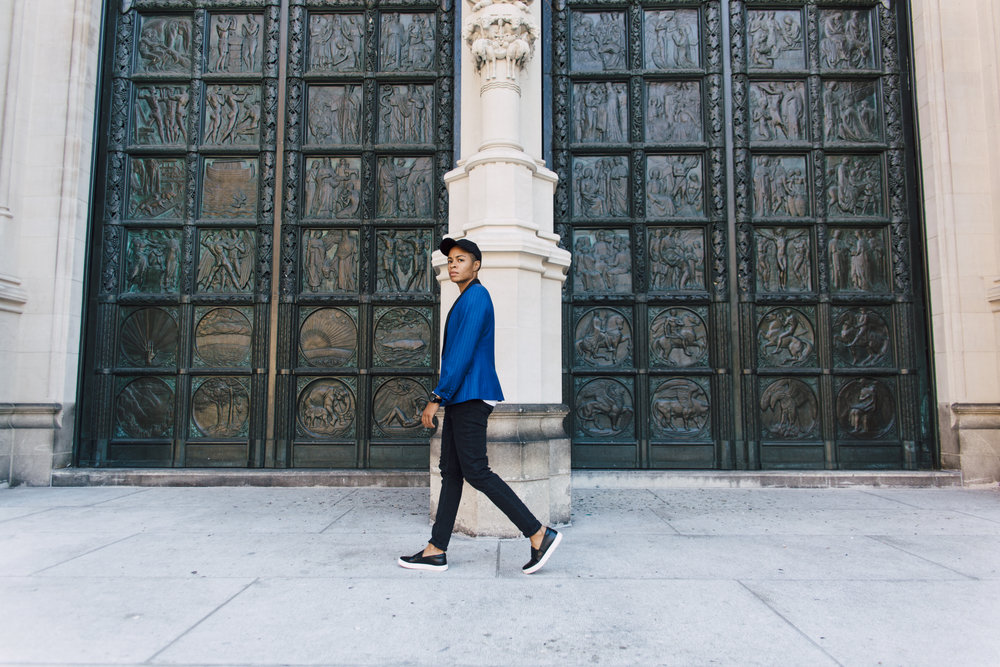 Blacks, blues, and headwear will be a large part of my Fall wardrobe. I'm sure a lot of you have noticed via social media: Instagram and Snapchat, that black is my go-to color. As I stepped away from heavy suiting, black became the color easiest to pair with EVERYTHING! And now I think I might almost have double the amount of black jeans as I do blue jeans. Any who you're going to see a lot more of me in black.
The more I fine tune my day to day lifestyle, the more I realize I don't need a tie or a traditional suit to make a statement. The idea of me representing or being the 'non-traditionalist' means that I will continue to break barriers and find new ways to express myself.
This blazer is half of one of my new Fall suits with The Tailory NYC. I paired it with a scoop neck t-shirt, denim, and leather slips ons. I was going for a simple look with a bold finish and the blueberry blazer did just that. I added a suede dad cap to the mix mainly because I didn't have a fresh haircut. I thought it was just the piece to top of the ensemble.
You know my motto, don't be afraid to be the non-traditionalist!
—
Wearing:
Blazer The Tailory NYC | Size Custom | Shop here
T-Shirt H&M | Size X-Small | Shop here
Jeans French Connection | Size 28 | Shop here
Hat Vintage Shop
Watch Movado | One Size | Shop here
Slip Ons Kenneth Cole | Size 7 | Similar here