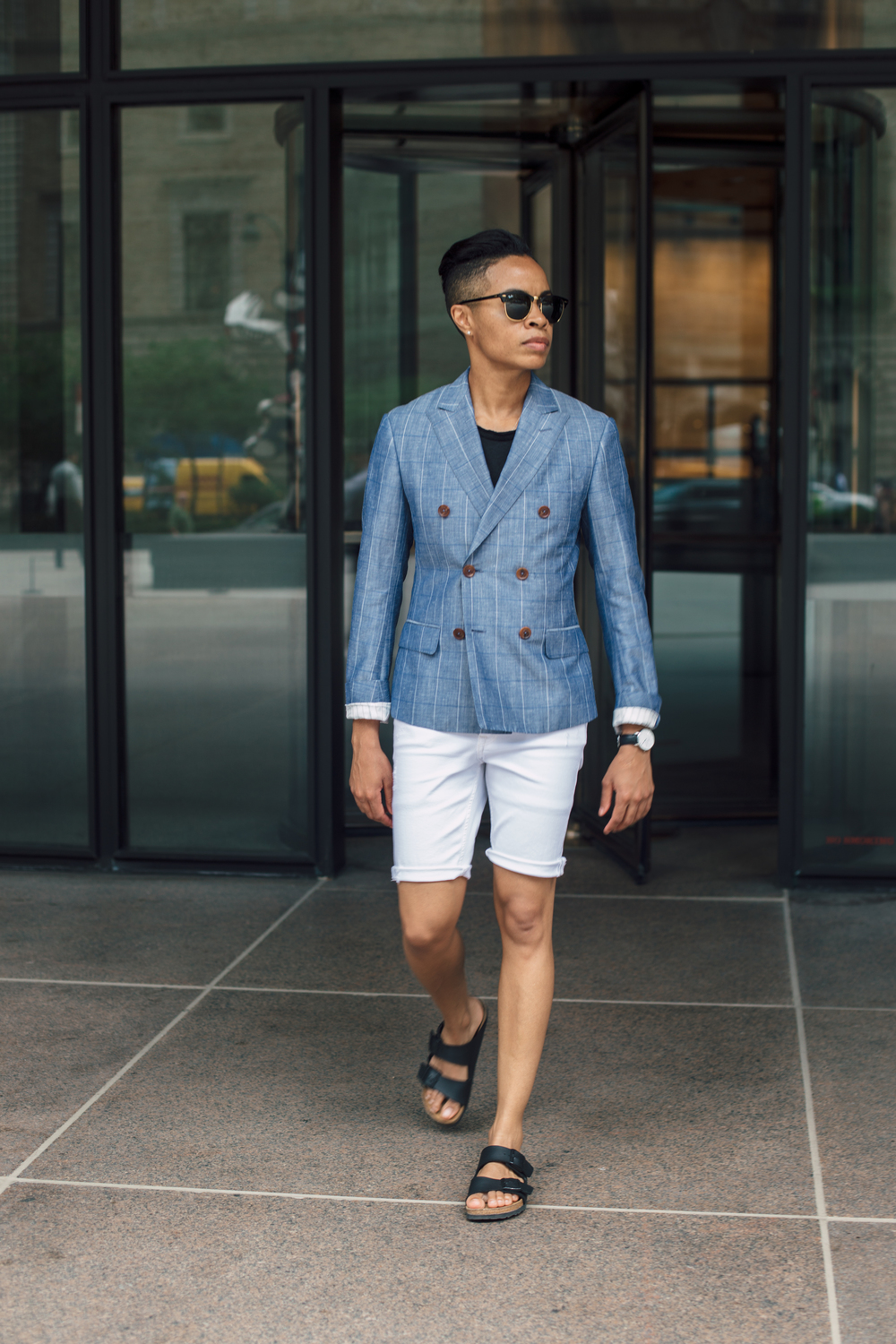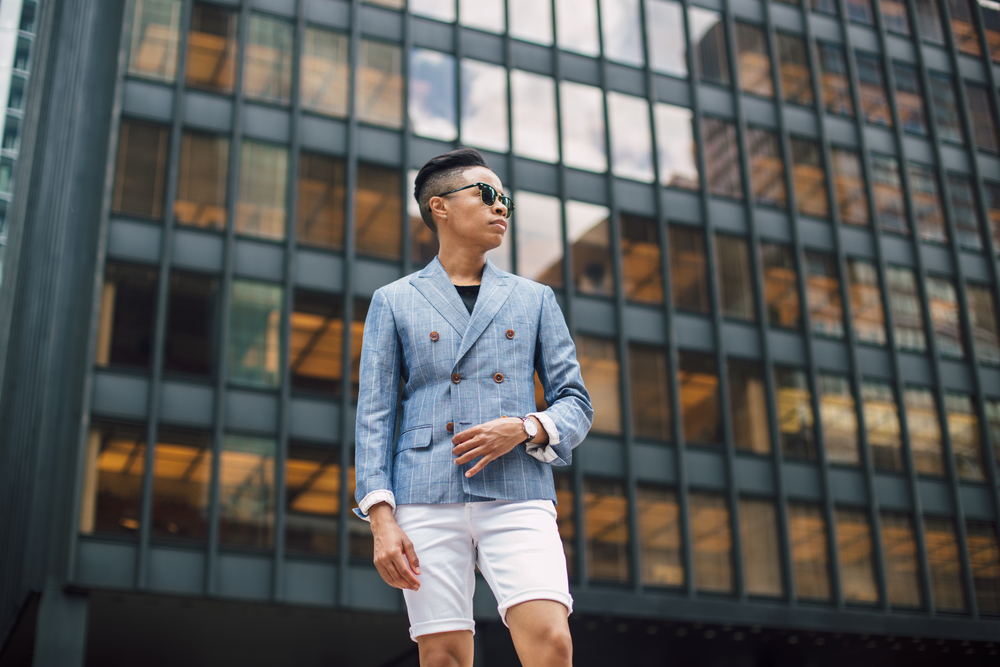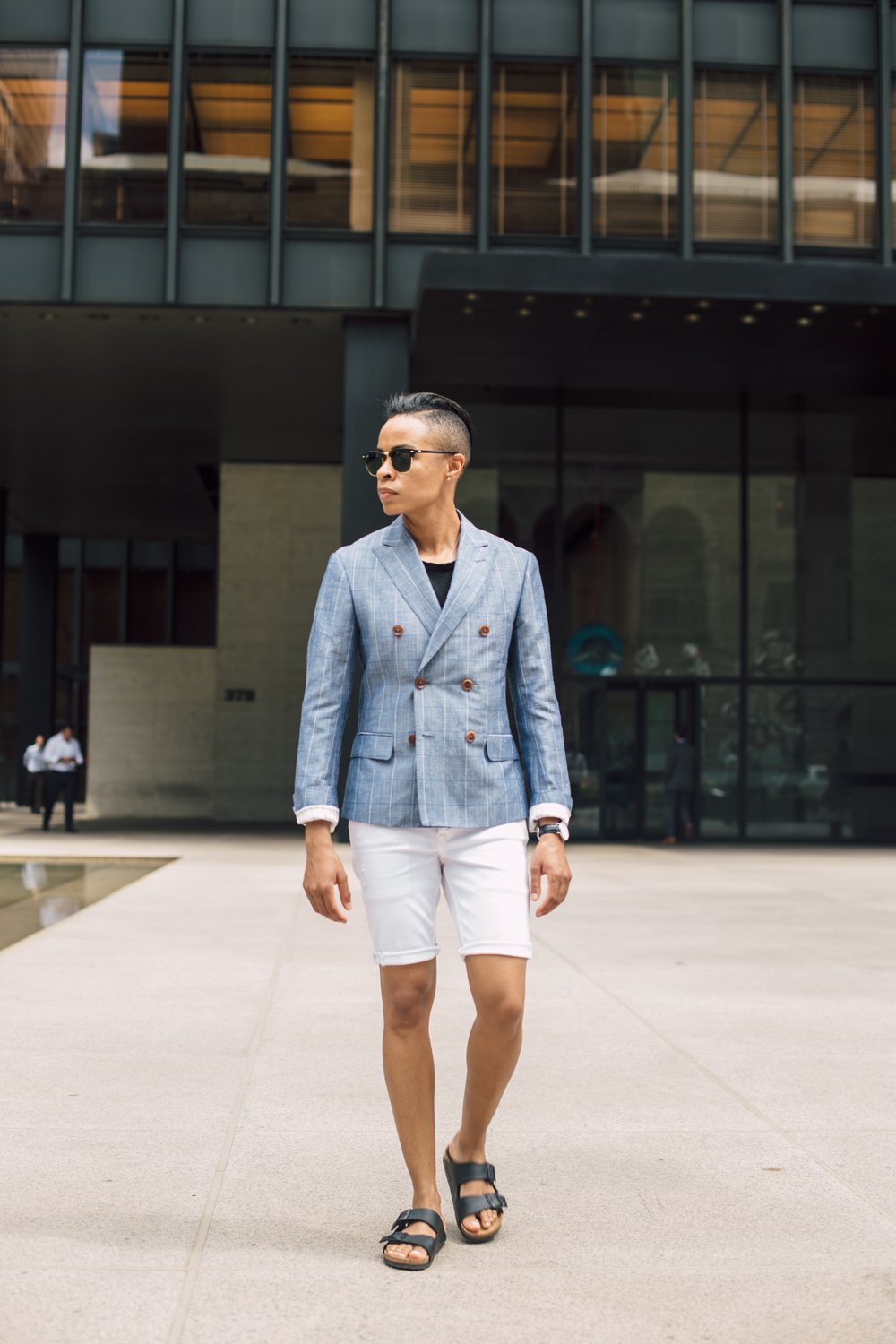 The beauty of fashion and style is its ability to be unique and ever changing. Single and double breasted suits were created for men centuries ago, but look how that has evolved. Not only are women, like myself, expanding the horizon of menswear and gender fluid style, but the classic styling of suiting is changing as well.
I can't help but continue to say: "I am a sucker for a well-made double breasted suit."
For my first bespoke double breasted suit I chose this blazer. It combines my favorite color and team (Caroline Blue for the UNC Tar Heels).
My style continues to change as I mature and evolve into a more uniquely dressed individual. My strong belief in being non-traditional includes constantly breaking the rules and this time I've paired the blazer with white denim shorts, a black t-shirt, and my favorite Birkenstock's. I'm all about feeling relaxed and still looking sophisticated. What better way to break the mold on a hot summer day than by being cool and chill.
—
Wearing:
Blazer The Tailory NYC | Shop here
T-Shirt Express | Shop here
Denim H&M
Shades Ray Ban | Shop here
Watch Daniel Wellington | Shop here
Sandals Birkenstock | Shop here