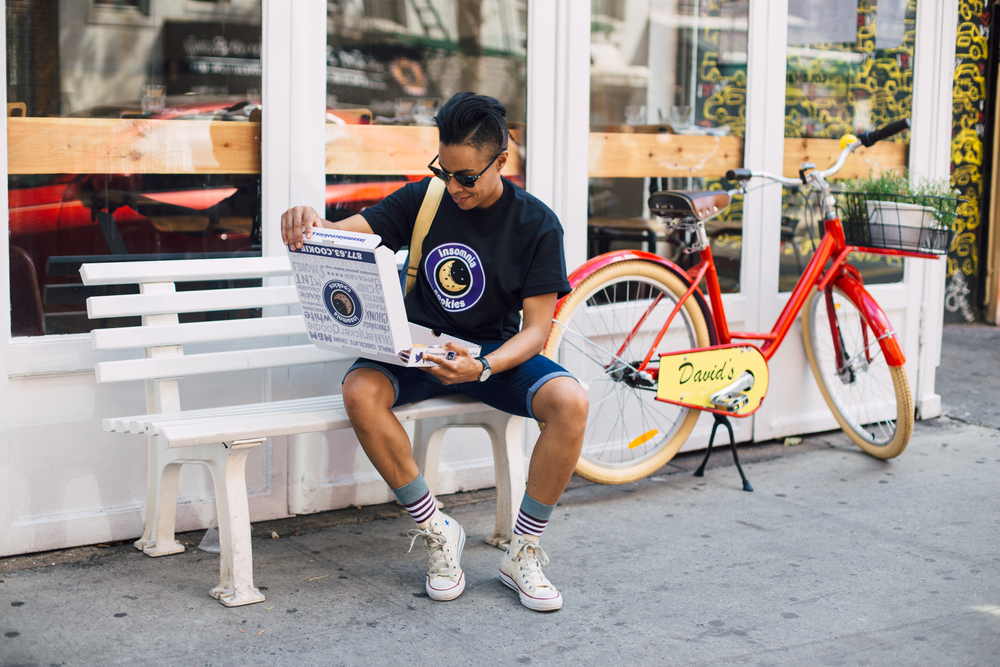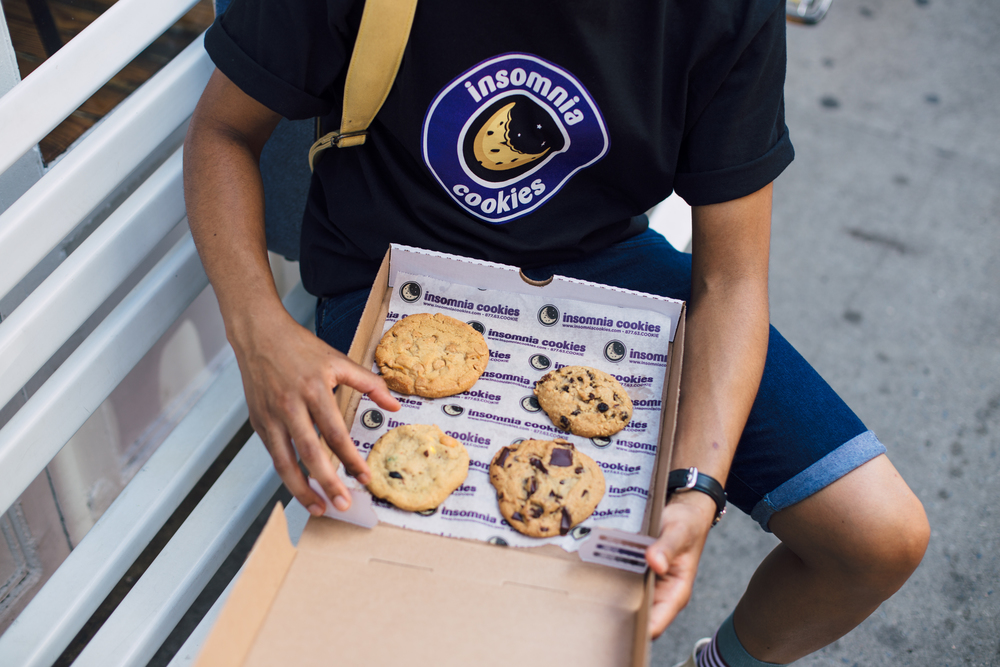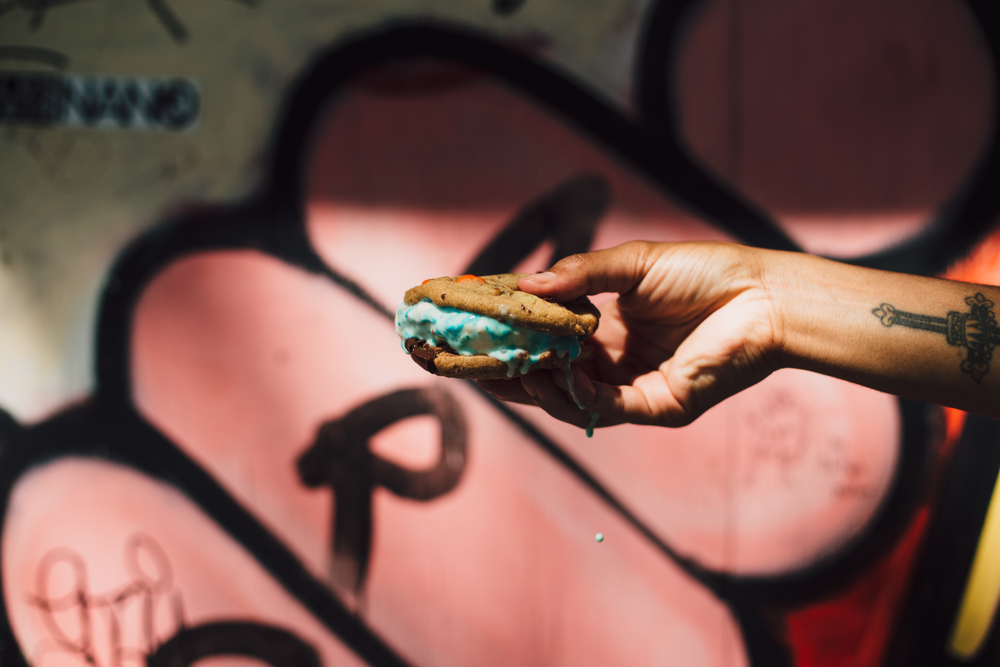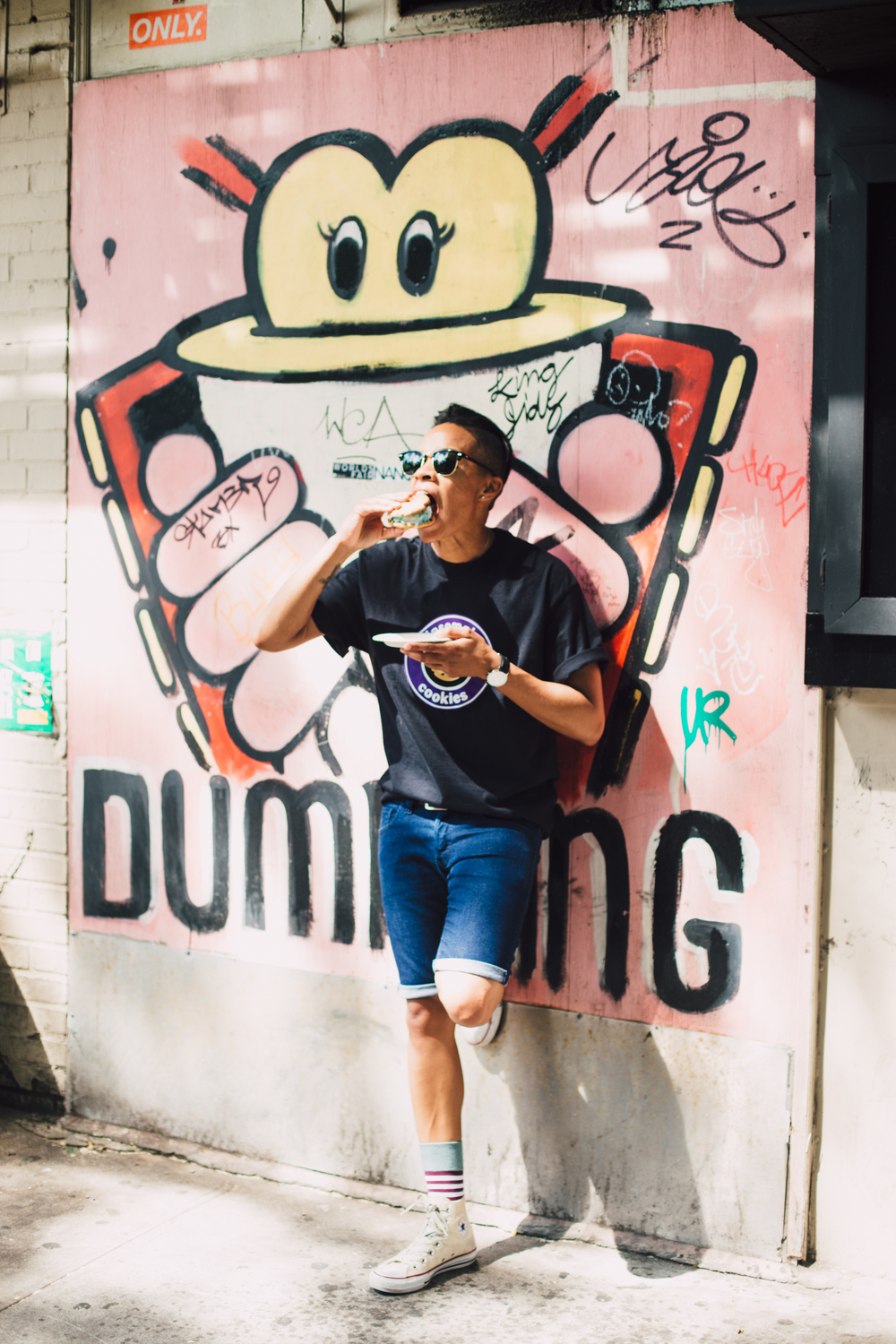 I'm pretty sure I have a slight addiction to Insomnia Cookies. Picture Homer Simpson and the way he drooled over those donuts, now replace his face with mine and add in Insomnia Cookies. Yup, that's exactly how I feel! Mind you it's not the worst addiction to have, but it can have a terrible effect on ones waistline haha.
I have been to Insomnia Cookies so many times this summer that I've even asked for a company hat over and over, but sadly nothing! Just a few weeks ago I thought I'd asked one last time and I guess they gotten so tired of me asking they finally gave me a t-shirt. Not complains here 🙂
As a special treat, I decided to make a look out of it and have a semi day date with my favorite cookies. I threw on my new oversized Insomnia Cookie t-shirt with a pair of jean shorts and my favorite sneaker sock combo (Chuck Taylors and printed high socks). I headed down to my favorite neighborhood in Manhattan (Lower East Side), picked up a box of warm assorted cookies, made an ice cream sandwich and hit the streets smiling… hands dripping with ice cream and all.
Man, Insomnia was the perfect date on a hot summer afternoon.
—
Wearing:
T-Shirt Insomnia Cookie
Shorts G-Star
Shades Ray Ban | Shop here
Watch Daniel Wellington | Shop here
Backpack M.R.K.T Bags
Socks Bedford & Broome
Sneakers Converse | Shop here