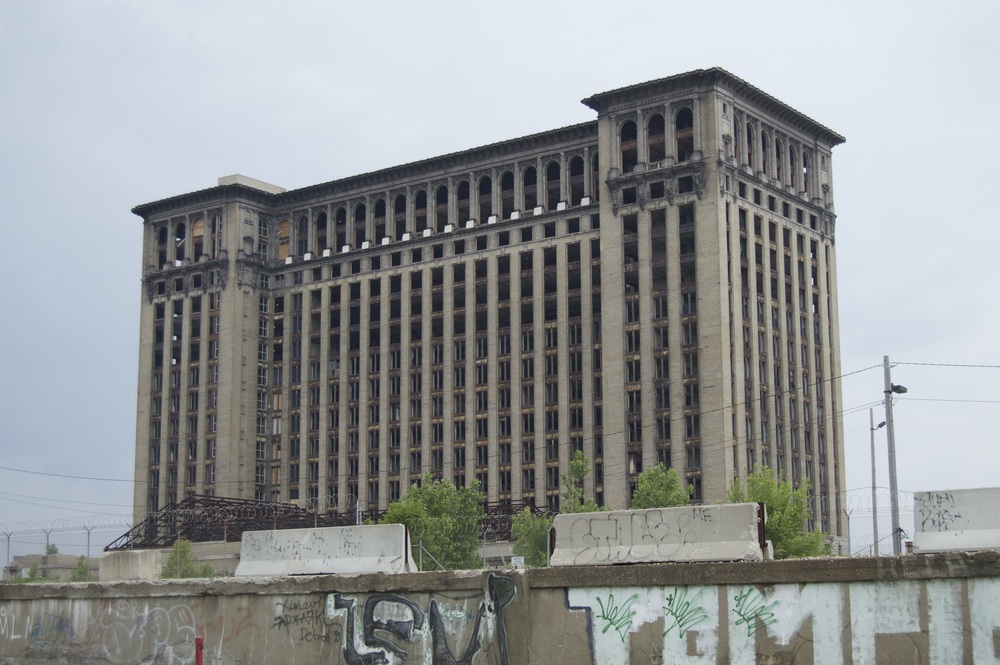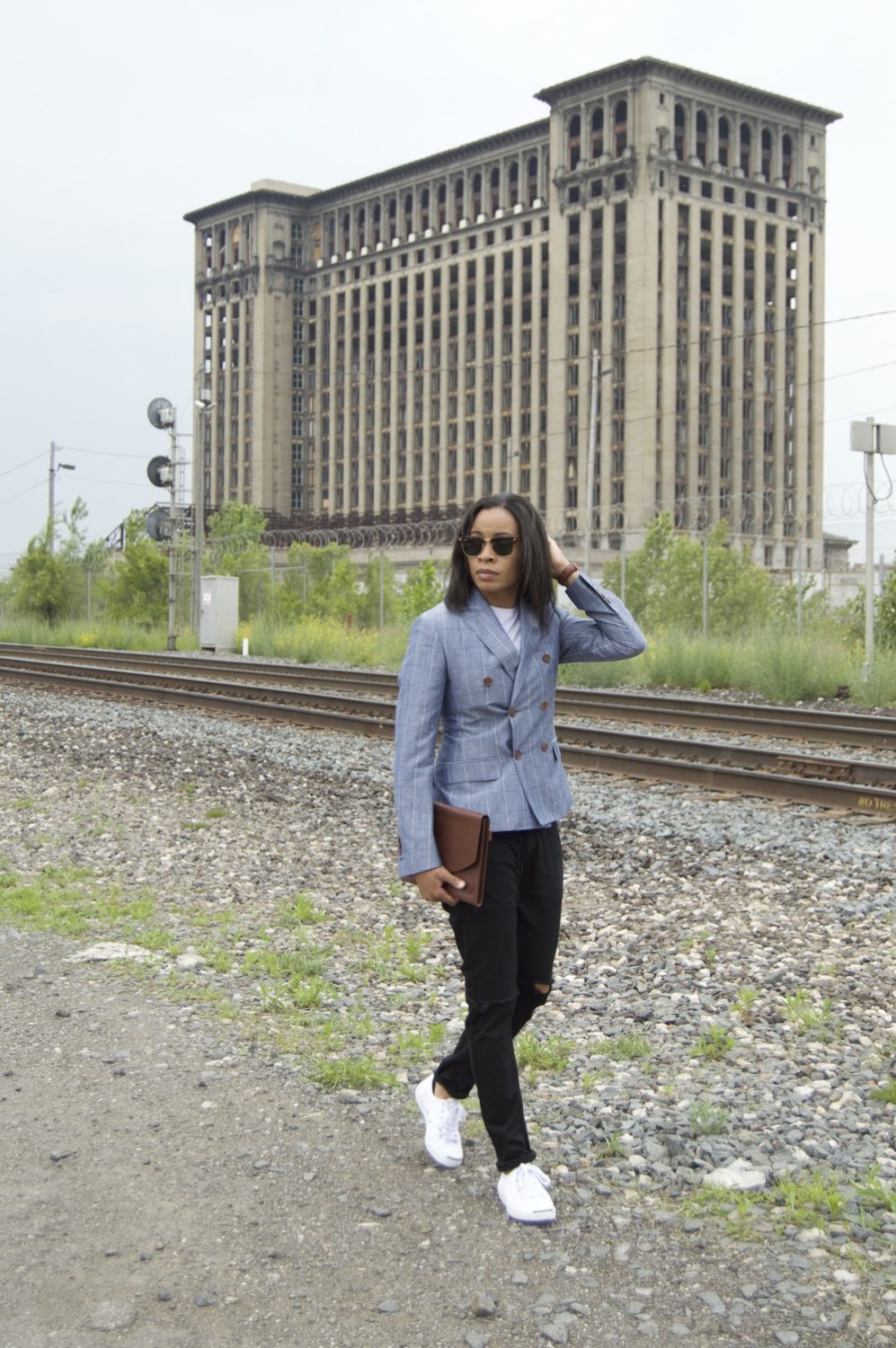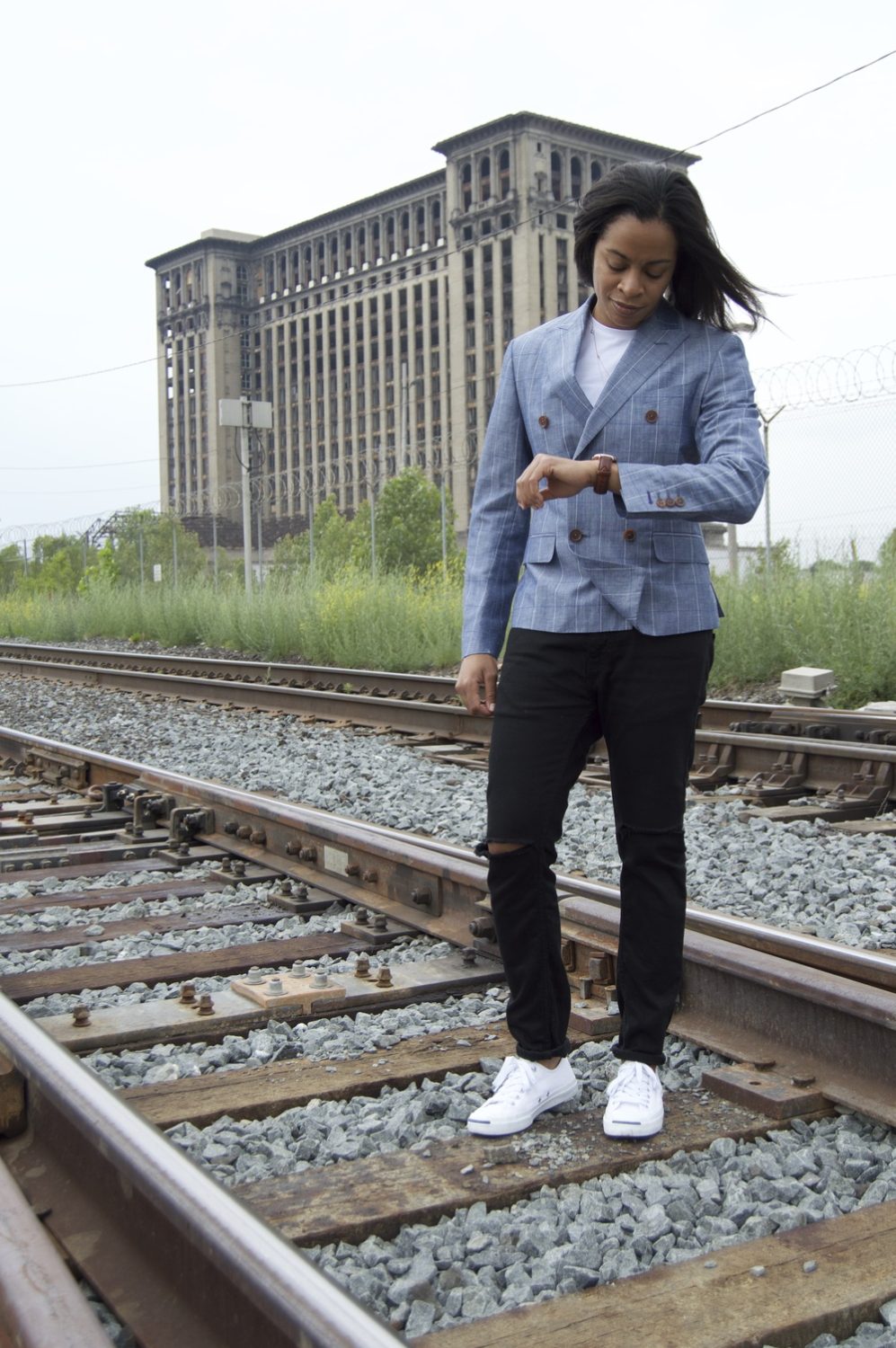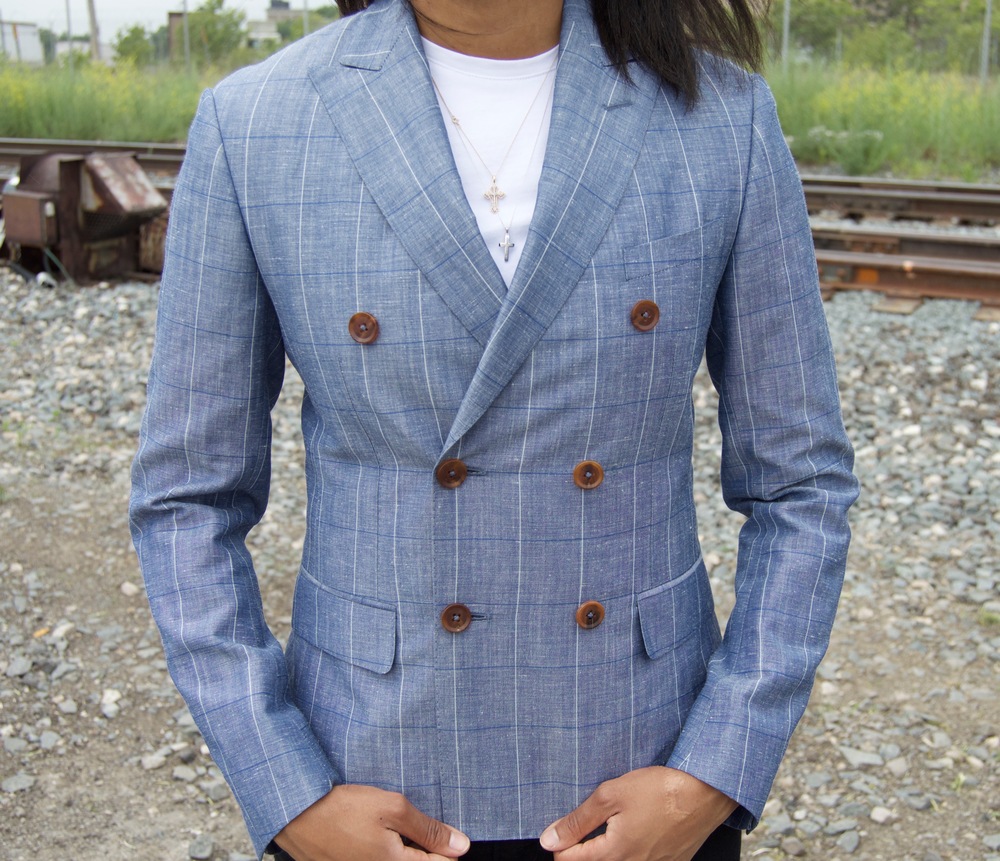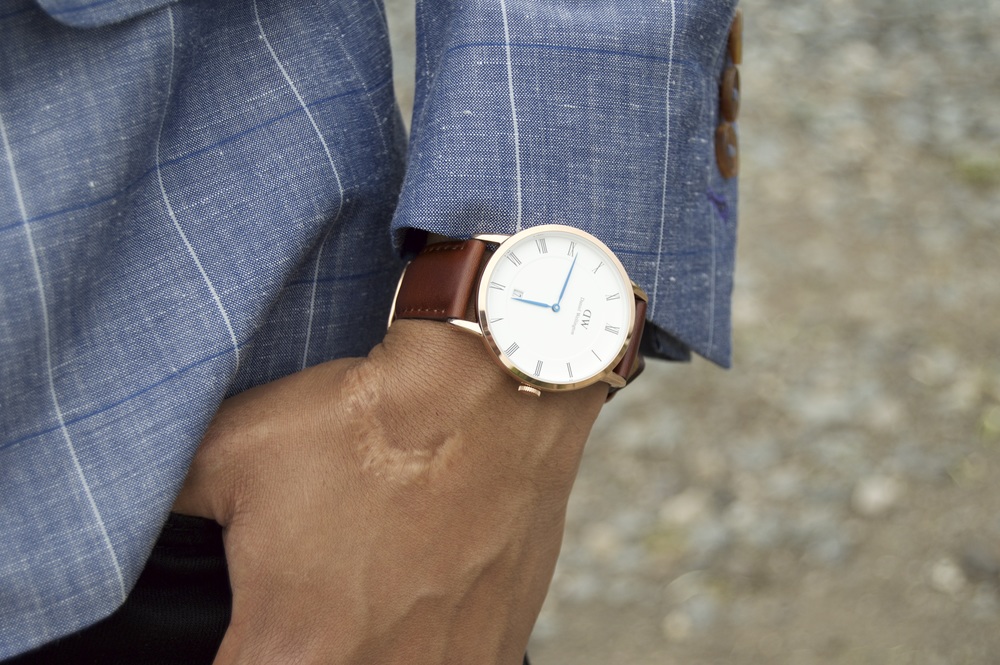 Custom Double Breasted Blazer (The Tailory NYC) • Jeans (Topman) • Clubmaster Shades (Ray-Ban) • Watch (Daniel Wellington) • Tablet Sleeve (Carrington Case) • Jack Purchell's (Converse) • No-show Socks (Taft)
The Michigan Central Station opened in 1913, serving as the mecca of transportation of passengers for several decades. The building closed in 1988 due to the fall of the economy and is still a constant reminder of the painful struggles brought onto the city. Decades after its closing the building became vulnerable to trespassers and vandals. Over 1,000 windows were shattered and you can still spot graffiti tags all over the property. In 2013, several top windows were replaced without any further detail or explanation about the future of the station. Residents have been teased for years about different plans for the building. Today, windows and lights are able to be spotted at the top of the building.
I decided to combine past and present to represent the history of the building. The custom double breasted blazer reminded me of the early 1900s, almost Great Gatsby era of printed suits. I can only imagine how many passengers traveled through Central Station in prints and cuts similar to this. I went with a t-shirt instead of a collared shirt for a more street style feel, plus I get hot pretty quick and since it's summer the t-shirt kept me feeling cooler. The ripped denim is for a more modern day look and reminded me of the struggles the city has tried to overcome. And to complete it all, Jack Purchell sneakers. Clean and simple!