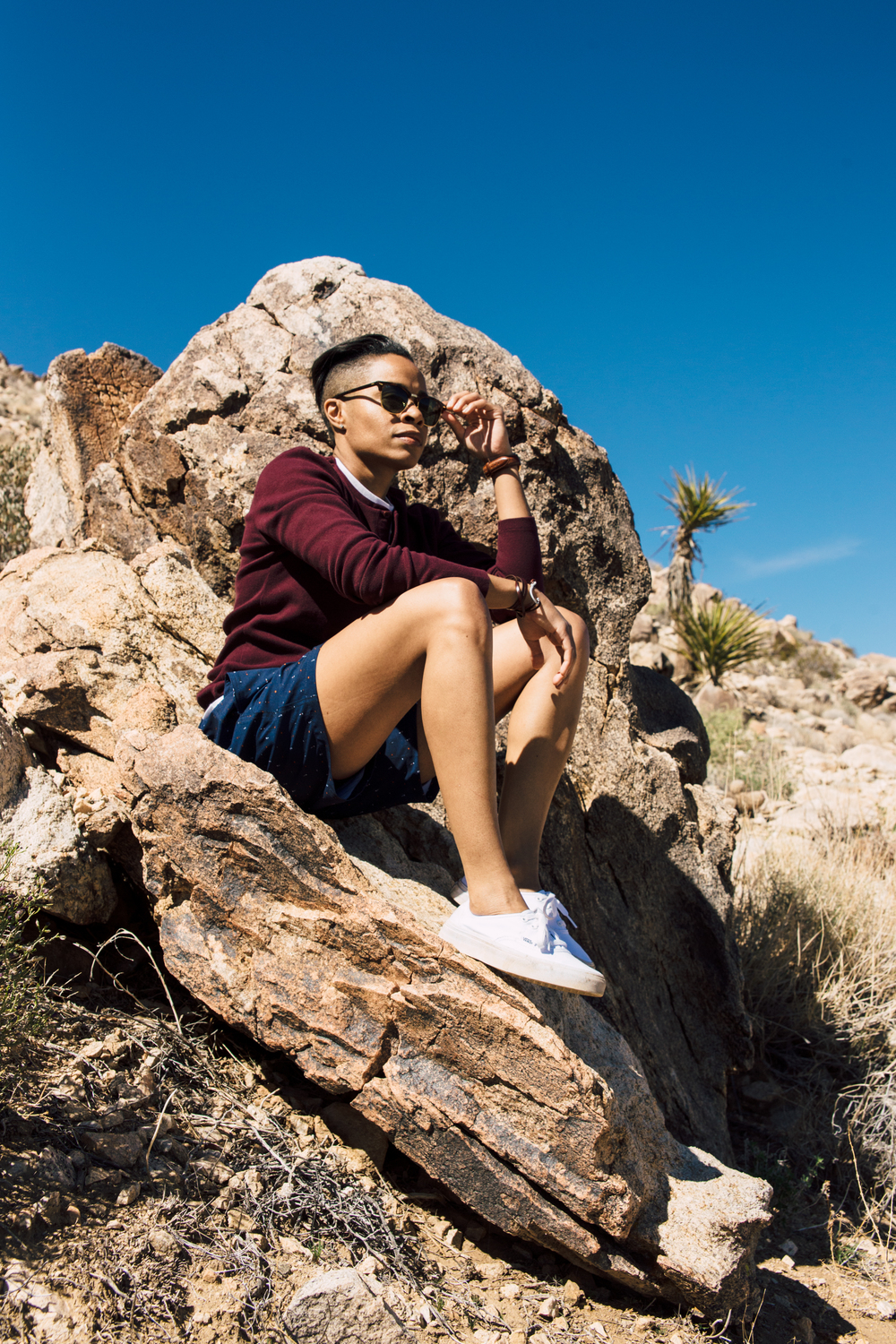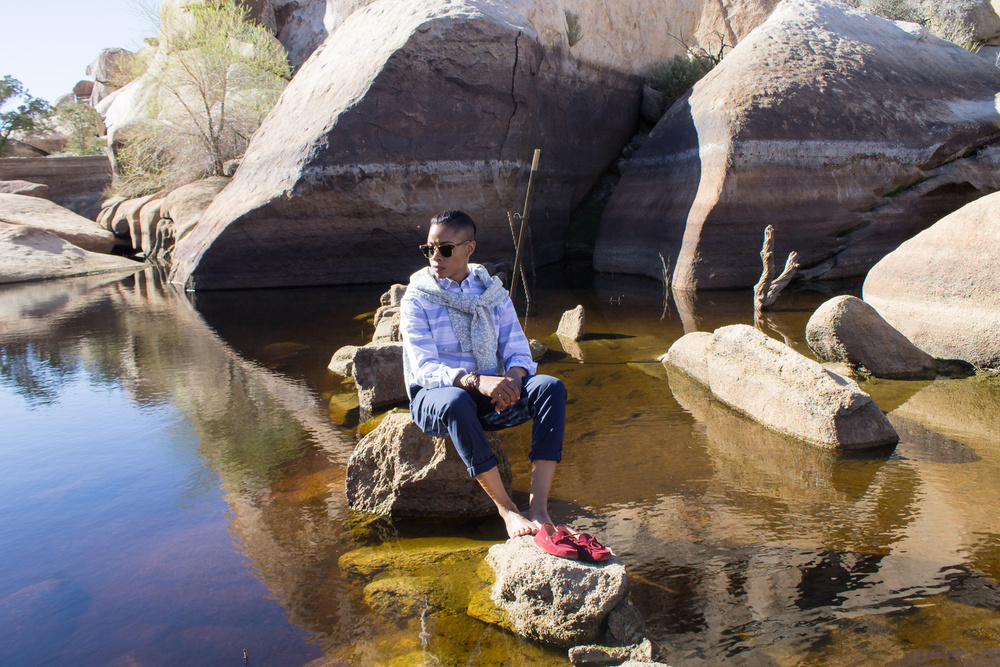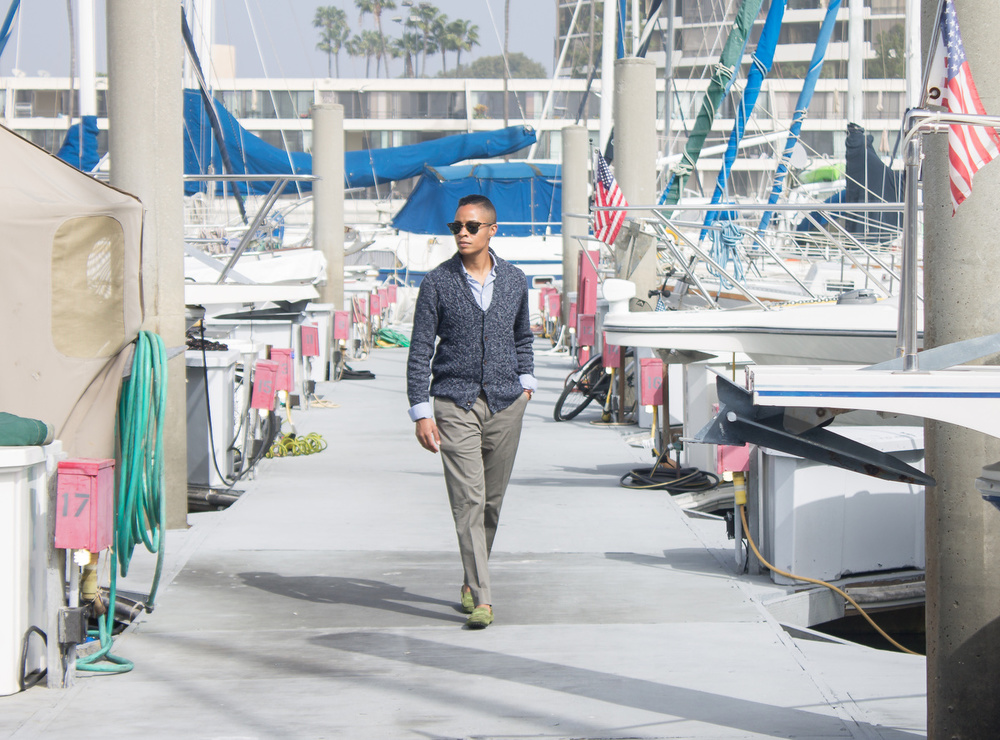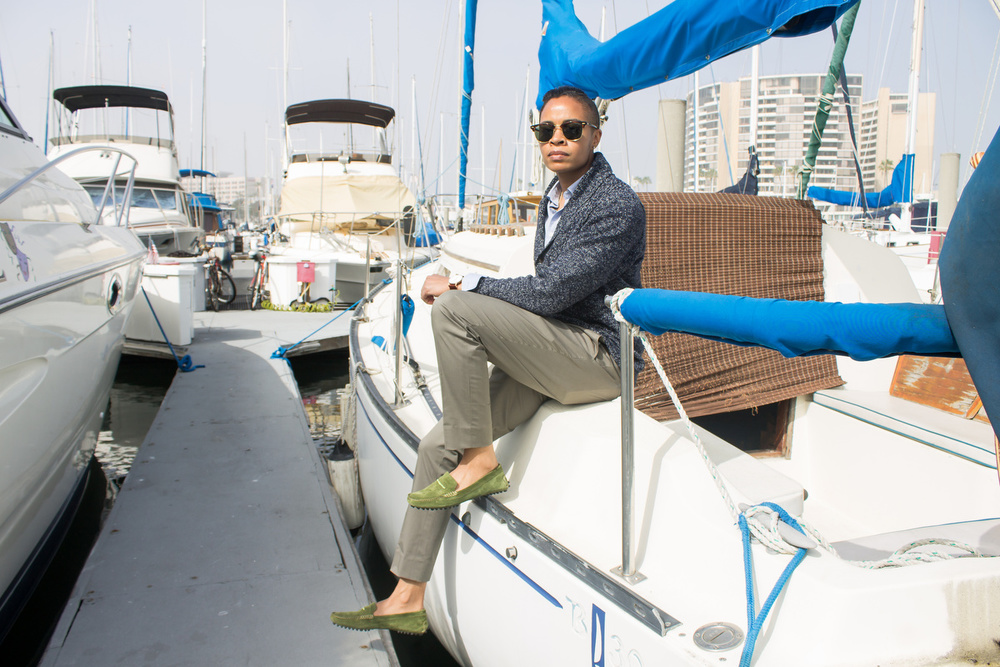 Sara and I have teamed up with Frank & Oak as we gear up for Spring/Summer 16. Just two weeks ago we posted a product review on our joint YouTube channel to highlight some of our favorite pieces and their features. If you haven't yet checked it out then head over to the DapHer Gents channel and take a look.. Share with us which pieces you like the most and why.
A week ago we headed for Los Angeles and brought the brand along with us. They were the perfect pieces to wear in the warmer climate. Shorts and tees on the rocky hills, chinos and shirts at Barker's Dam, and cardigans and dress slacks in Marina Del Rey. Sara only stayed two days, but in such a short time we were able to explore a lot!
Now let's get to a few details. A lot of you have been asking about fit and things to know before shopping with Frank & Oak. To be honest, I have no complaints. The material and quality of the pieces were great! The only minor struggle I had to face was sizing, mainly with pants. I am 5'5″ and weigh 125 pounds with a slim athletic build. This made the trousers a bit large for me in the leg width but I simply took them to the tailor to have hemmed and tapered. The button ups were a hair too long in the arm, but I cuffed the sleeve for a more flattering look. Something I do really appreciate about Frank & Oak is the fact that they make X-Smalls. That's sometimes a challenge I face with men's clothing. All in all, I cannot wait to team up with the brand in the new season!
Enough about my experience.. What are you waiting for?! Go shop some of your favorite pieces at Frank & Oak.
—
Wearing Frank & Oak
Look One: Ribbed Cotton Henley • Buoy Printed Swim Trunks
Look Two: Two-Tone Knit Shawl Collar Sweater • Snap-Button Striped Shirt • Newport Chino
Look Three: Two-Tone Knit Shawl Collar Sweater • Lightweight Poplin Shirt • Taylor Dress Chino
#Sponsored by Frank & Oak