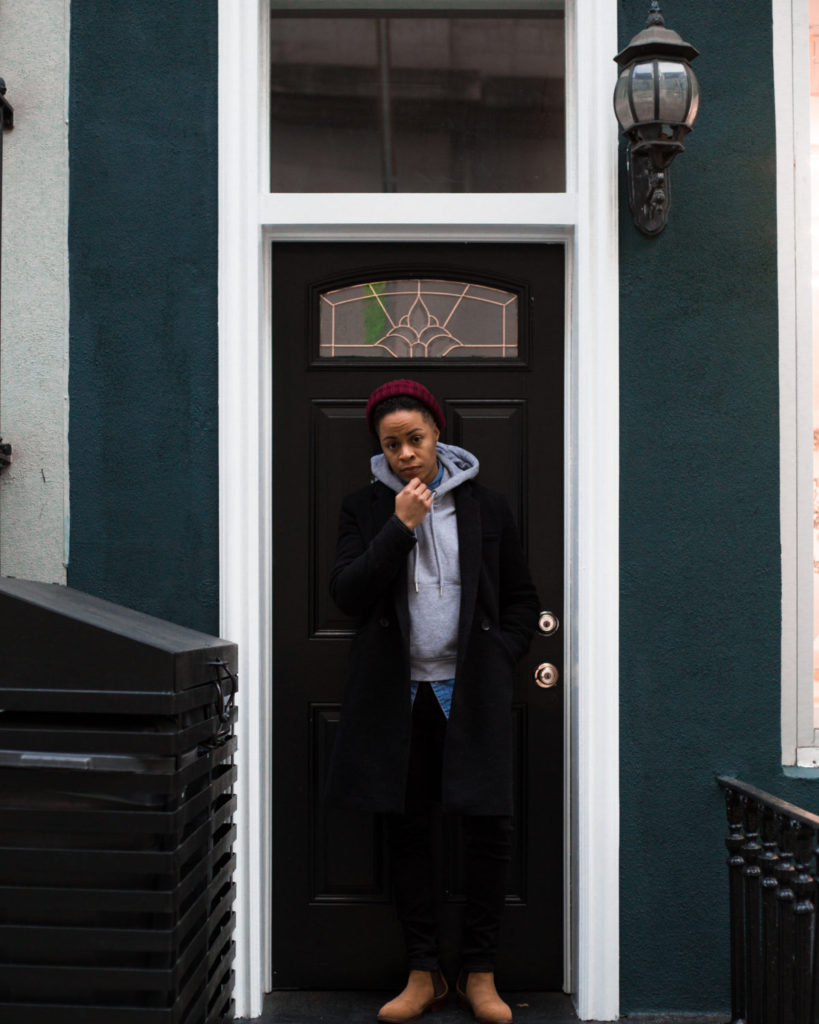 Do you all remember Michael Jackson's short film Bad? The original video told the story of Darryl (Michael Jackson) returning home from a predominantly white high school in upstate New York to the urban streets of Harlem. I'd share the rest, but it is more thrilling to watch.
Fun fact: I mentally prep for each photo shoot by listening to music (ironically it's usually MJ) during the shoot or singing a song in my head (don't judge me).
It wasn't until I began thinking about the Bad video that I realized how similar my outfit was to Michael's. His character, Darryl, wore a dark grey topcoat, a light grey hoody, white button down shirt, black trousers, and black loafers. I guess you could say that I wore the modern day version of Darryl's ensemble.
Who's BAD?!
—
Wearing
Topcoat Zara | Size Medium | Similar here – Women • Men
Hoody H&M | Size Medium | Similar here – Women • Men
Denim Shirt Armani Exchange | Size X-Small | Similar here
Jeans French Connection | Size 28 | Shop here – Women • Men
Beanie Uniqlo | One Size | Shop here
Chelsea Boots Thursday Boots | Size 8 | Shop here – Women • Men
—
Photographed by Kim Geronimo
Edited by Me
Camera Canon 5D Mark III