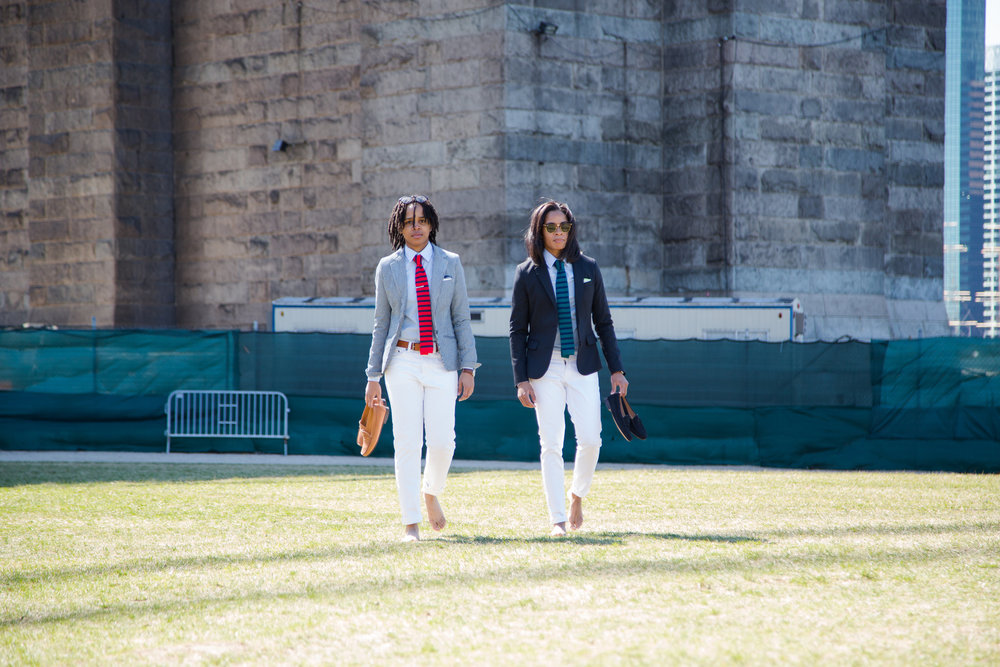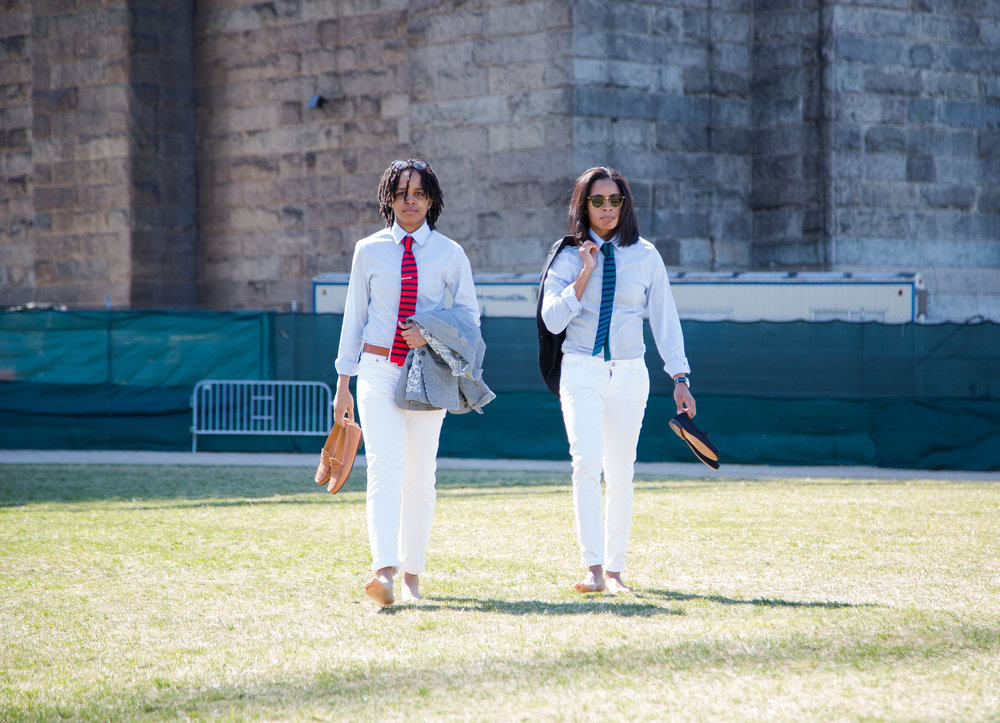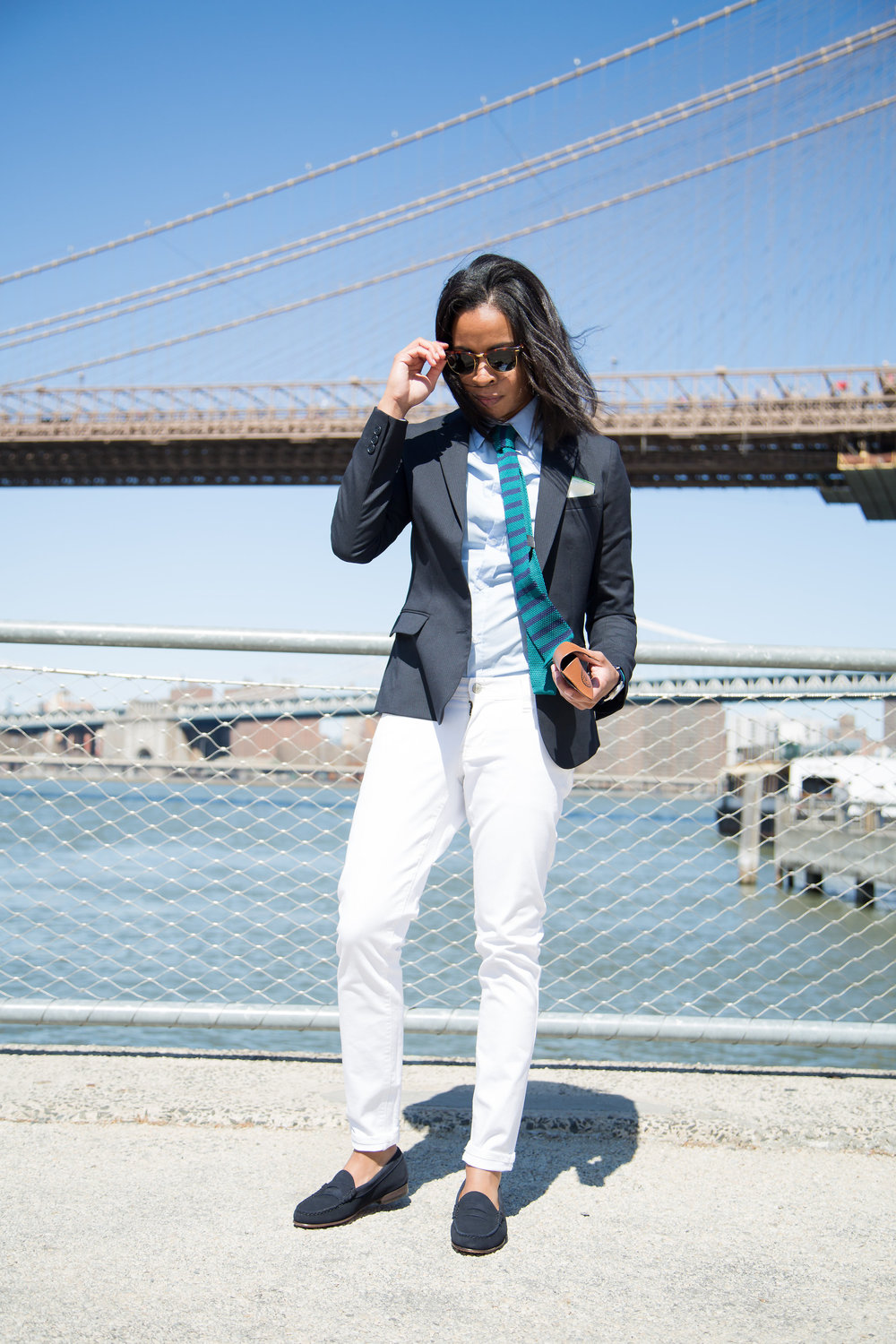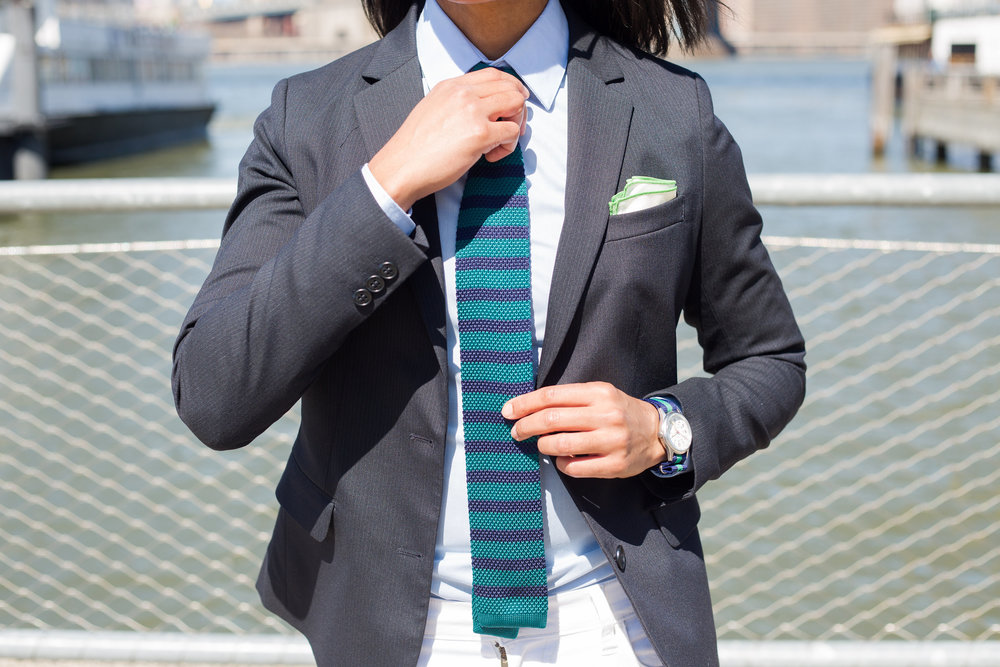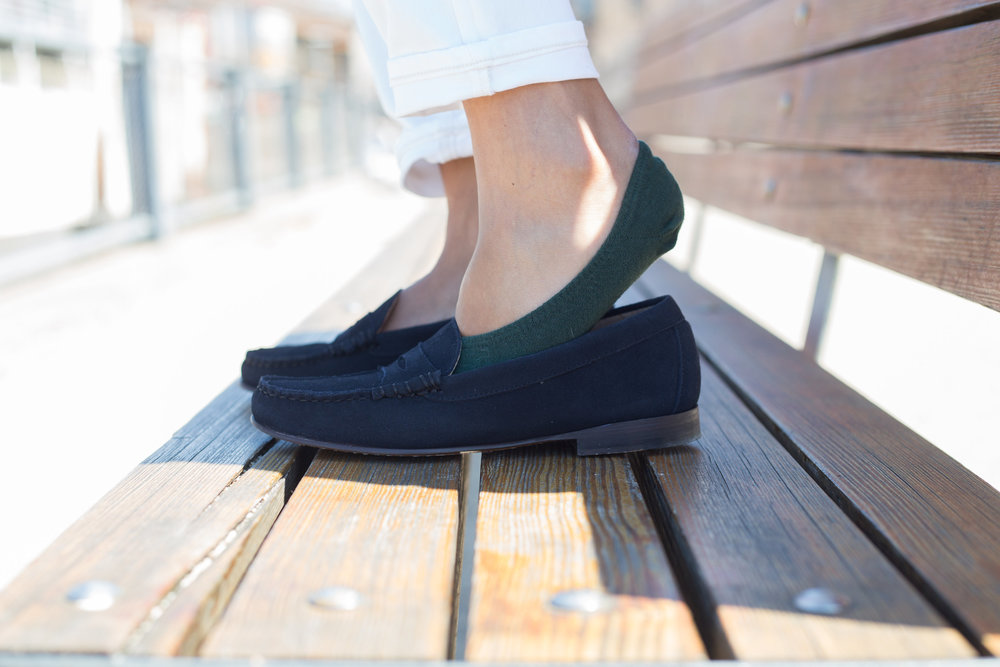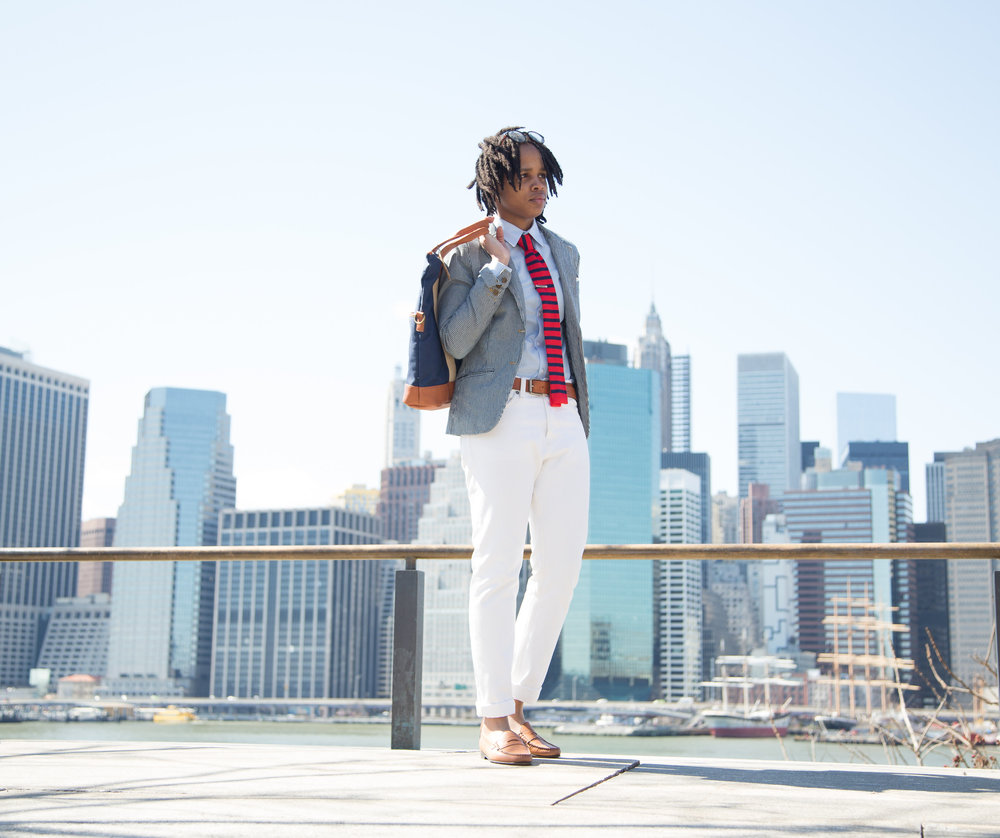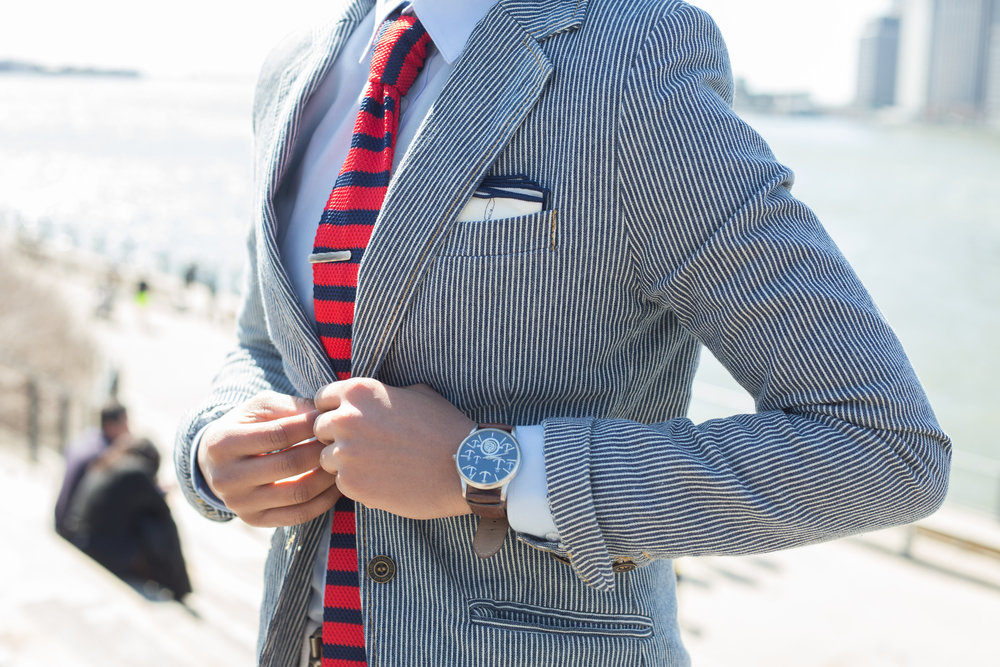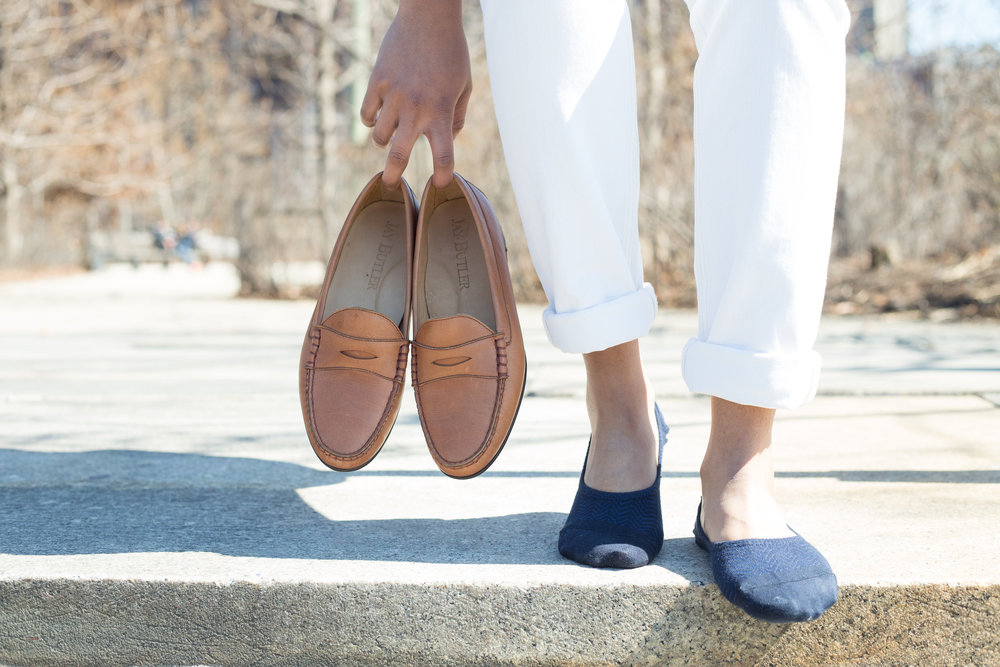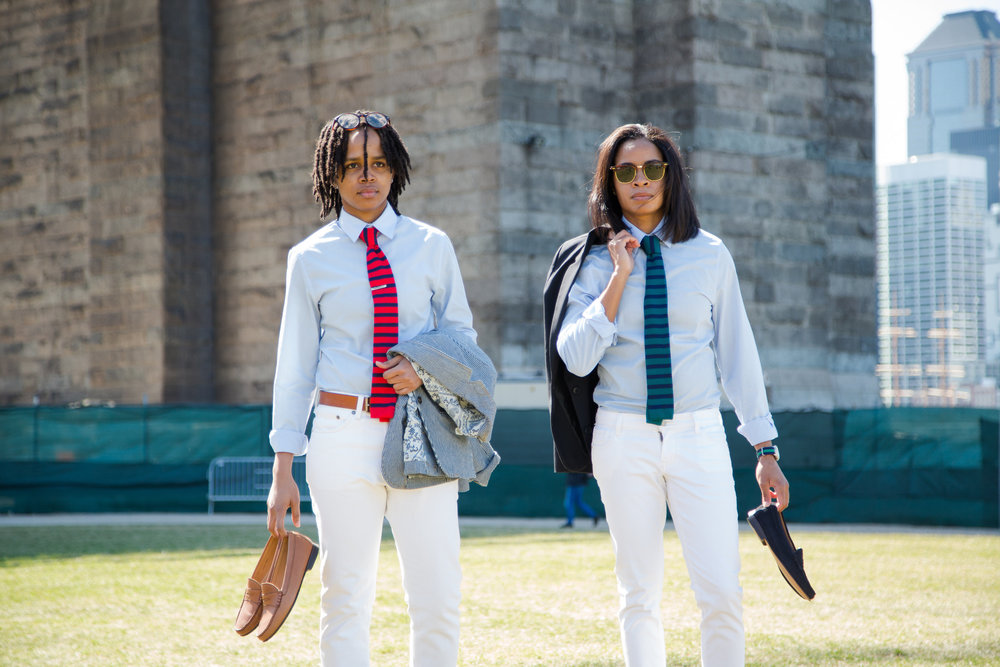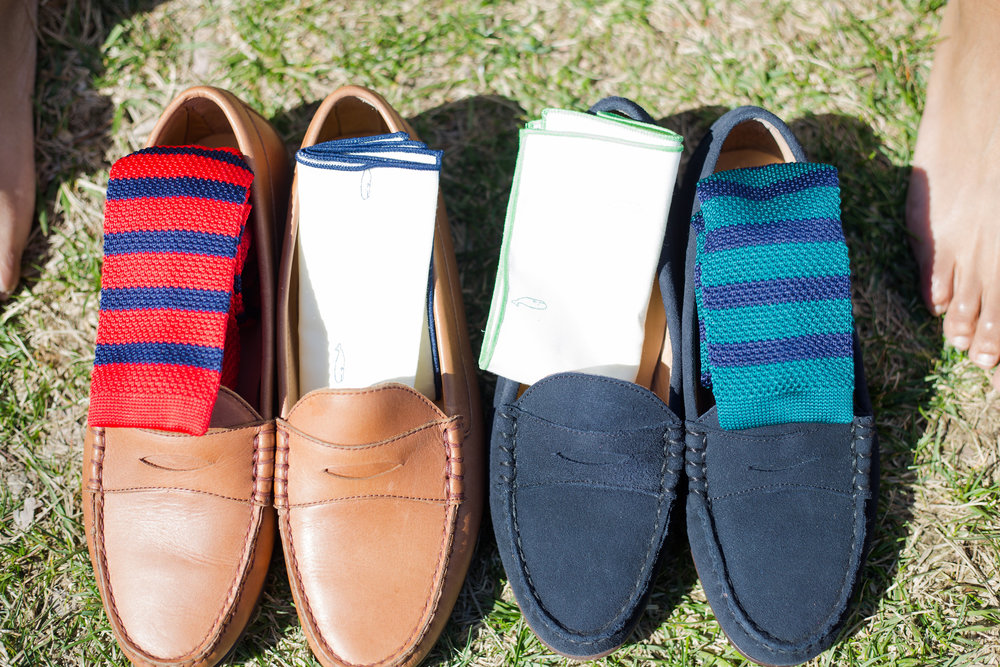 Photo Credit : Debbie of DAG Images
Blazer (Uniqlo) • Shirt (H&M) • Jeans (Old Navy) • Shades (Ray-Ban) • Watch (Timex) • Watch Strap (November Sprezzabox – Salt & Dapper) • Loafers (Jay Butler)
Sara & I : (April Sprezzabox) – Ties (Rade) • Pocket Squares (Gents Mode) • No-show socks (Taft)
This just doesn't make any sense. I mean honestly, I am with you guys we are out of control!
So here's what happened. Sara and I live on opposite sides of the track and do not always get to speak about shooting – we just set a date and show up. So she walks into Starbucks to meet me and as I start to pull out my clothes Debbie stops me and says "So you both are wearing white?" We couldn't even be mad, it was comical. Now wearing two different leathers on the same day is one thing, but the same colors and look haha. Please tell me you guys find this as ridiculous as I do. We are too much a like. It's one of the things Debbie jokes about often. As she would say we have this disgustingly funny 'Bromance'.
I must say, if this was bound to happen then a beautiful and sunny day was the perfect time for it!
What do you guys think? Sick of us yet?
Best,
Danielle
#ShesAGent