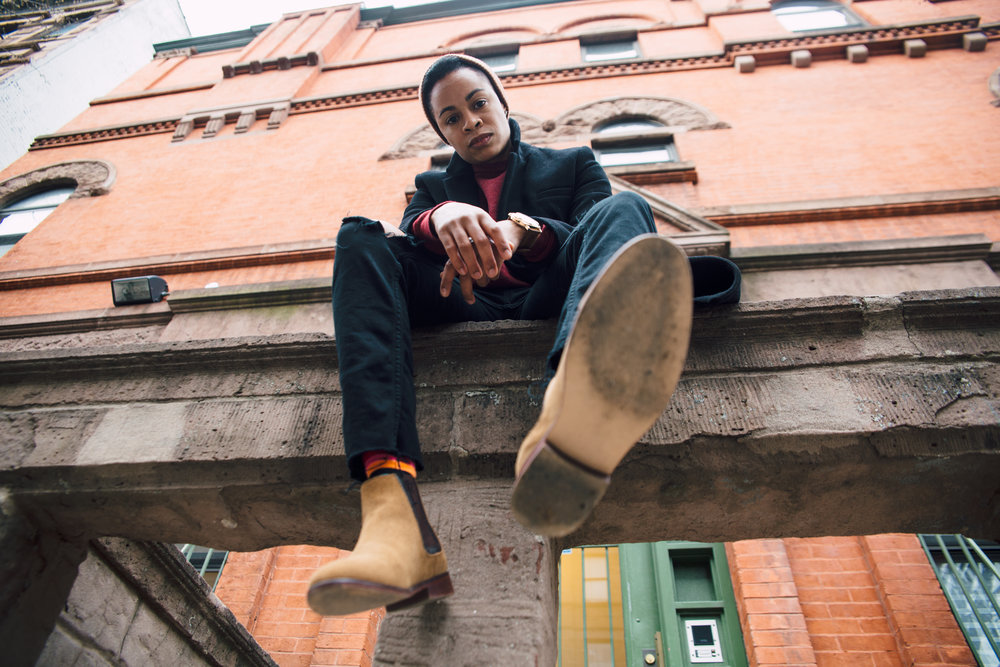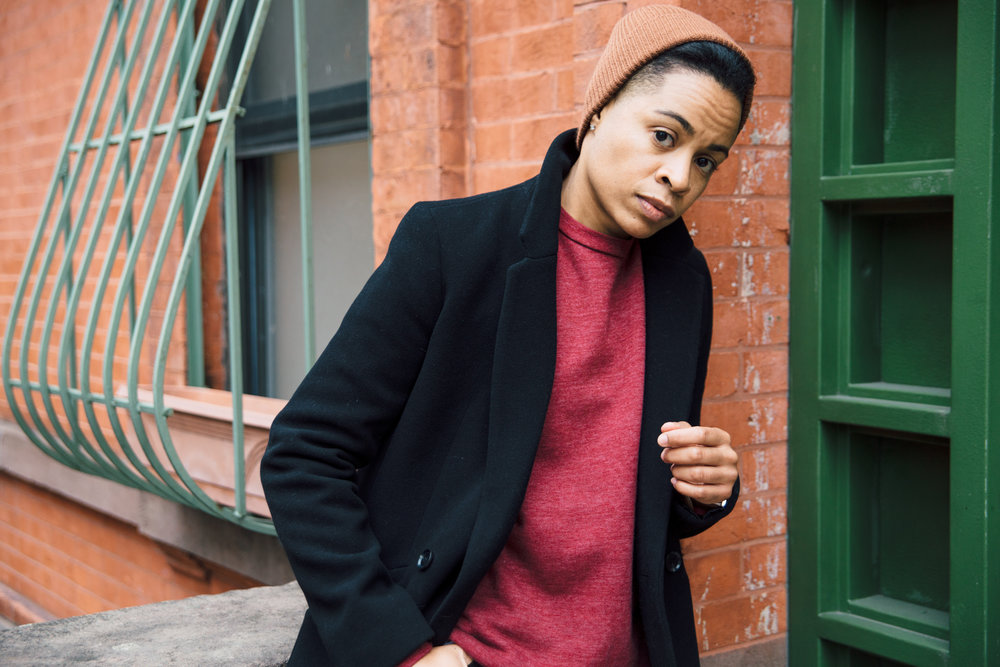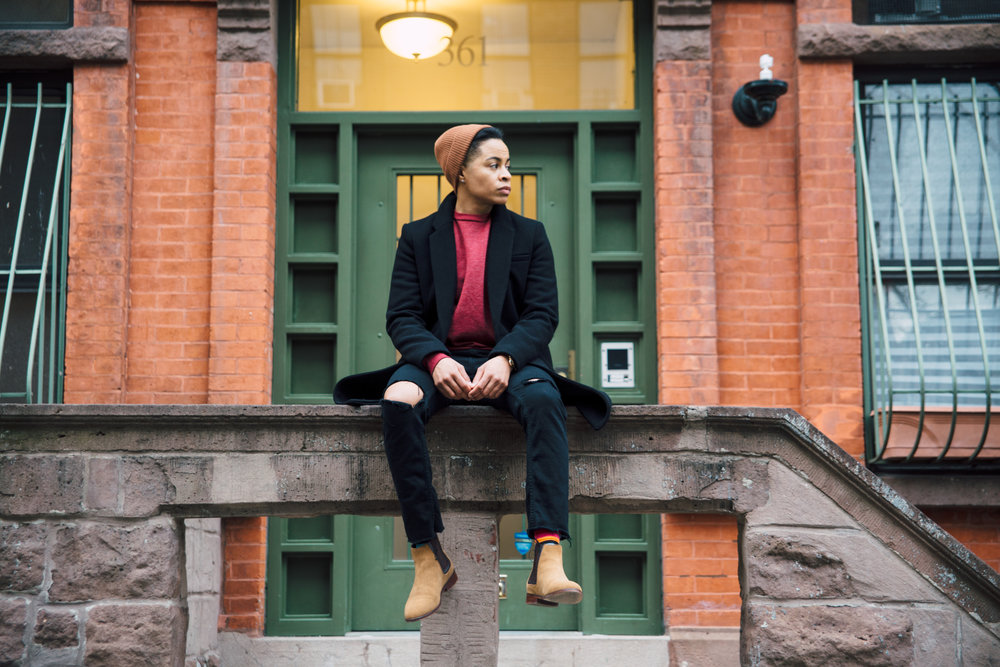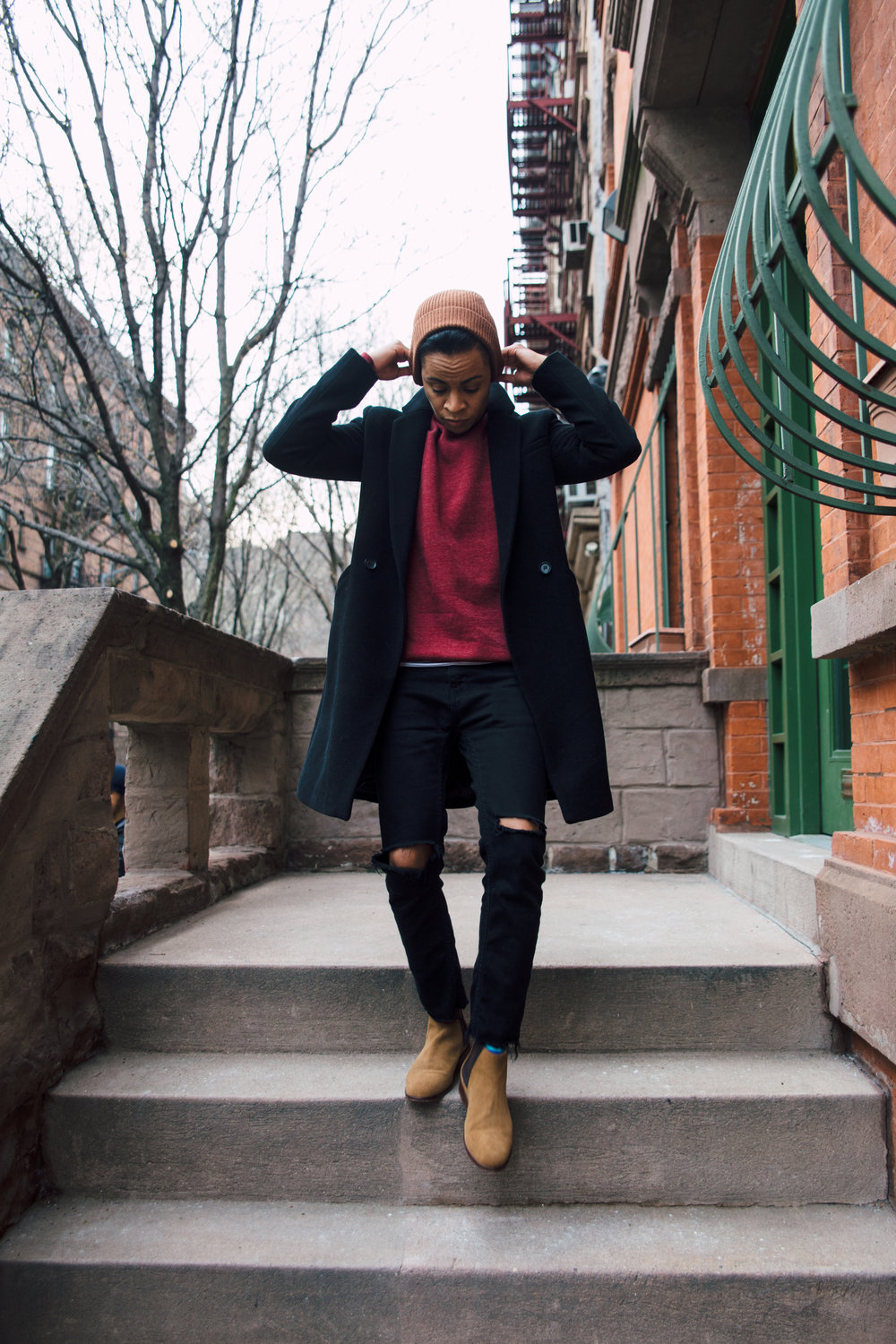 Okay New York, we get it. We have all four seasons, but can we move on from winter already and get to enjoying Spring?
I'm slooowwwwlllyyy peeling back the layers these days. I've packed up my down coat and reintroduced my topcoat because I have to admit the temperature is rising a bit. I just hope that mother nature doesn't pull a fast one on me and go back to bitter cold weather.
There are a few things that I'm in love with right now: the color black, shades of brown or gold, and moods, but I think that's pretty obvious in this outfit.
This black overcoat may have been one of my best purchases this year. It was a total steal at 20.00 from Zara Florence. I know! I couldn't believe it myself. Now that the temperature has increased it has become my go-to coat. For obvious reasons, it's black duh. Haha…no but it is easy to work with. It fits perfectly, and yes did I mention it's black. I thew it on on top of a rustic crewneck sweatshirt and ripped jeans. Slipped on my chestnut chelsea boots and topped it all with an almond colored beanie. I'd say this kind of get up has been my go-to when I'm not in a blazer.
What do you think? Was I able to pull together all of my current favorites?
—
Wearing:
Overcoat Zara | Size Medium | Shop here – Women's • Men's
Sweatshirt US Blanks | Size Small | Similar here
Denim Topman | Size 30 | Shop here
Beanie ASOS | One Size | Shop here
Watch Breda | One Size | Similar here
Boots Thursday Boots | Size 7 | Shop here – Women's • Men's