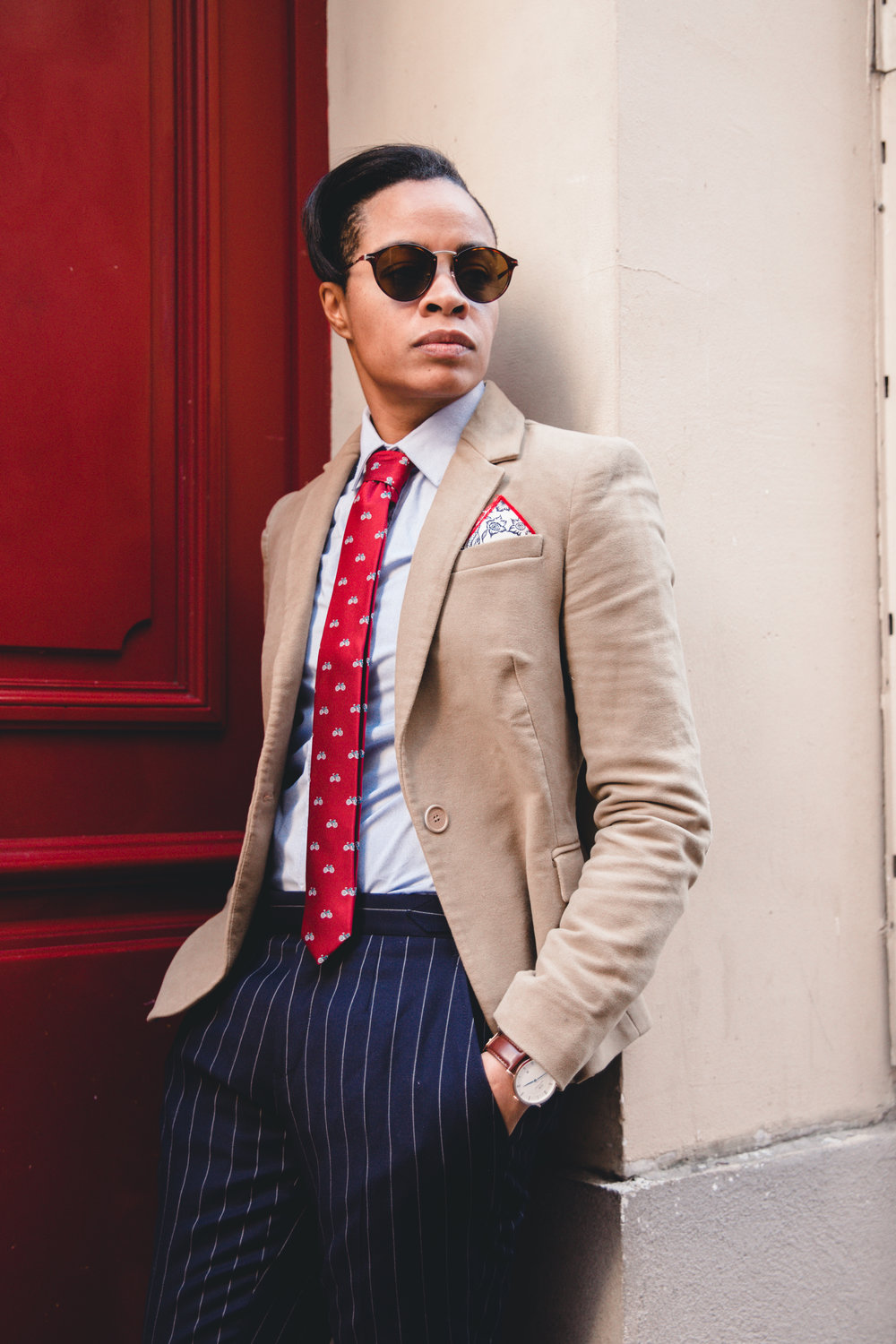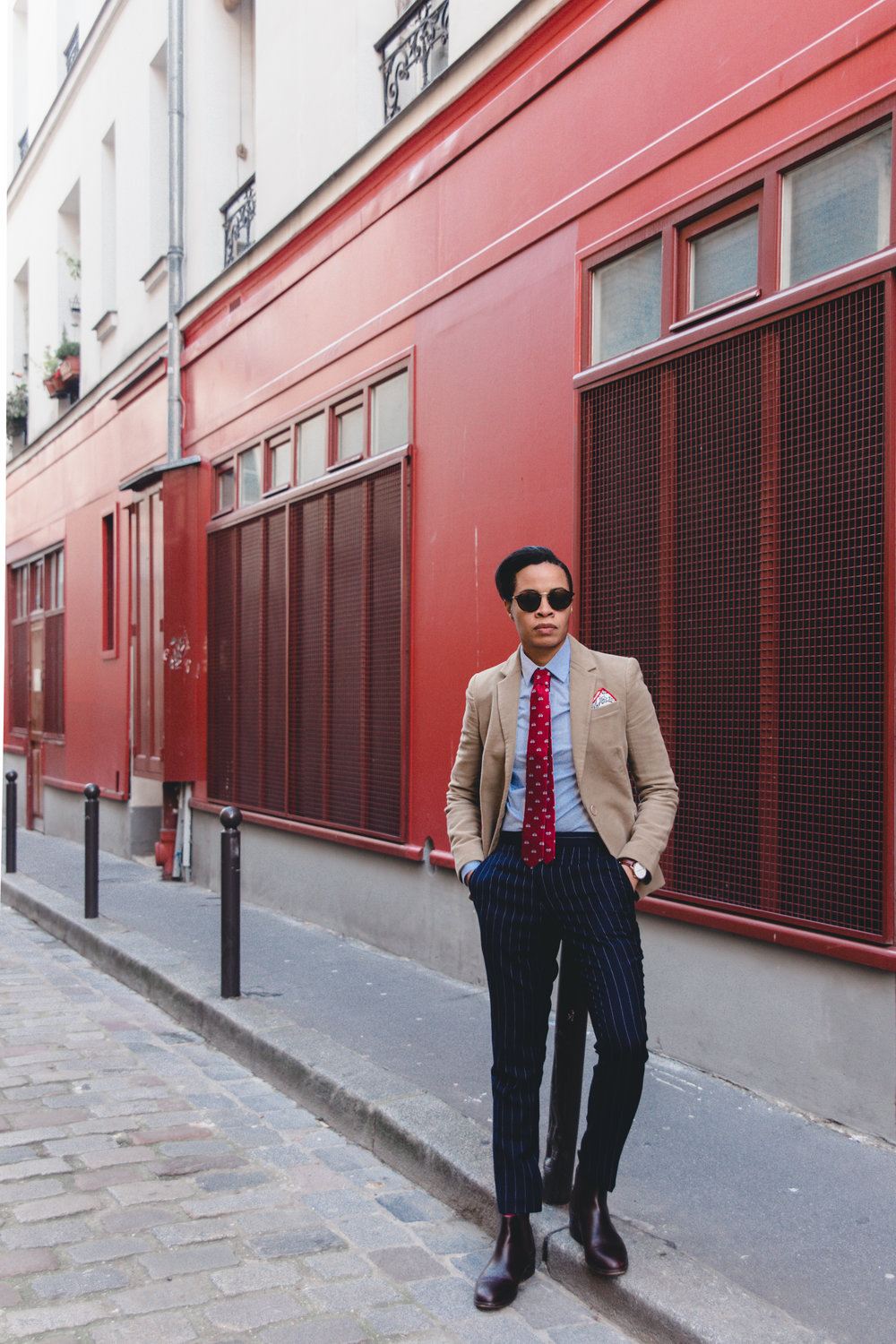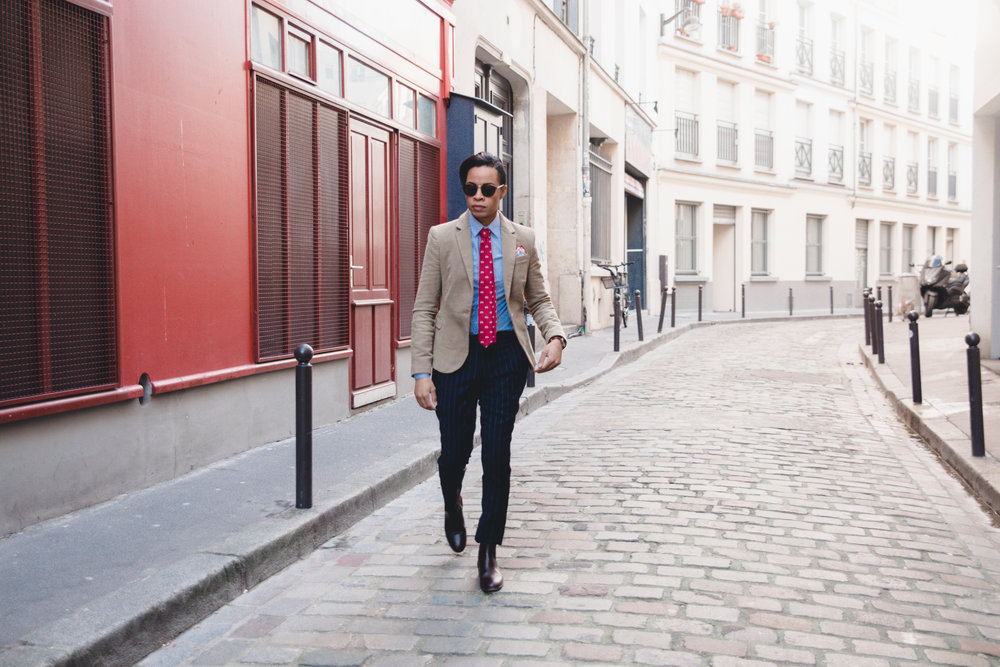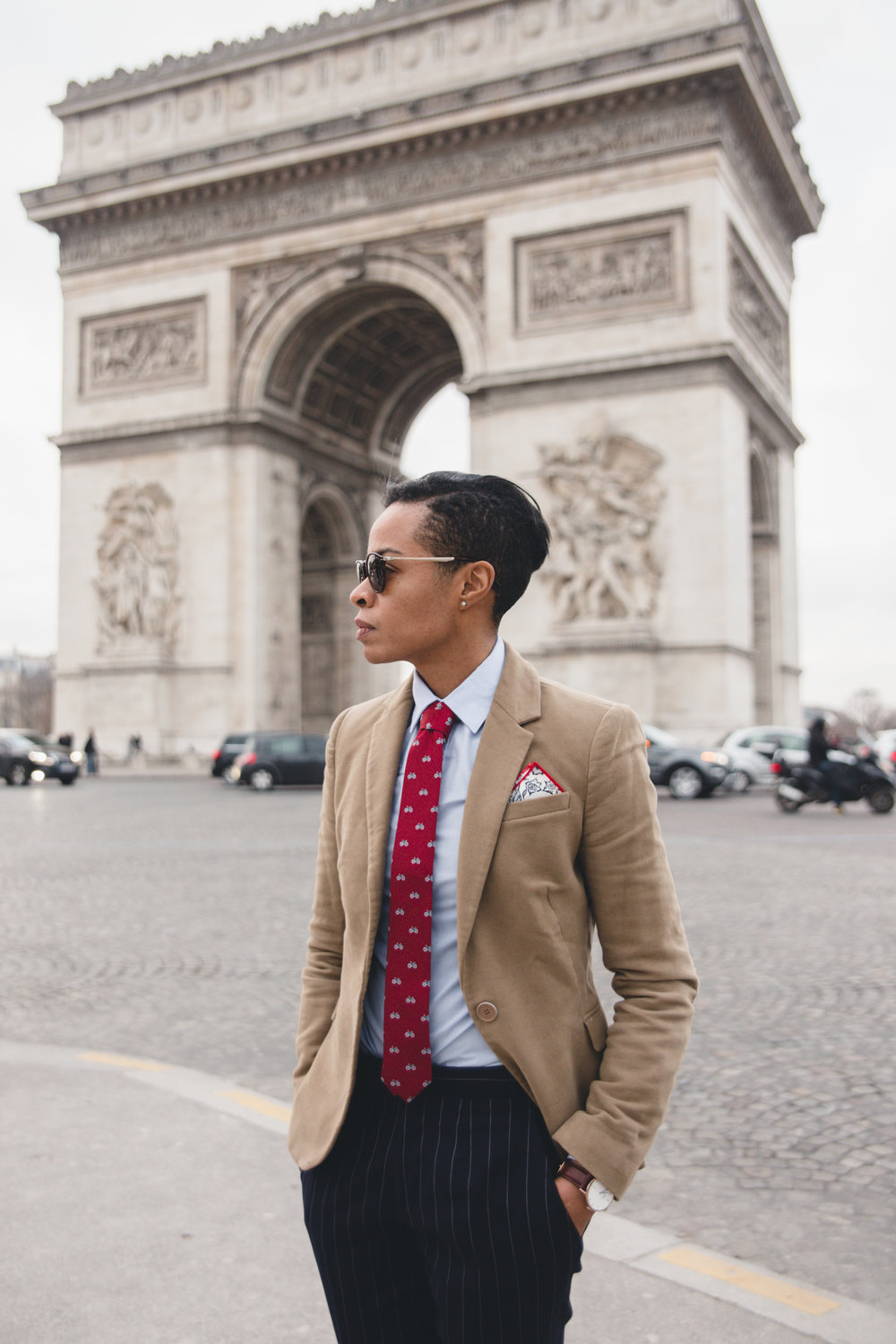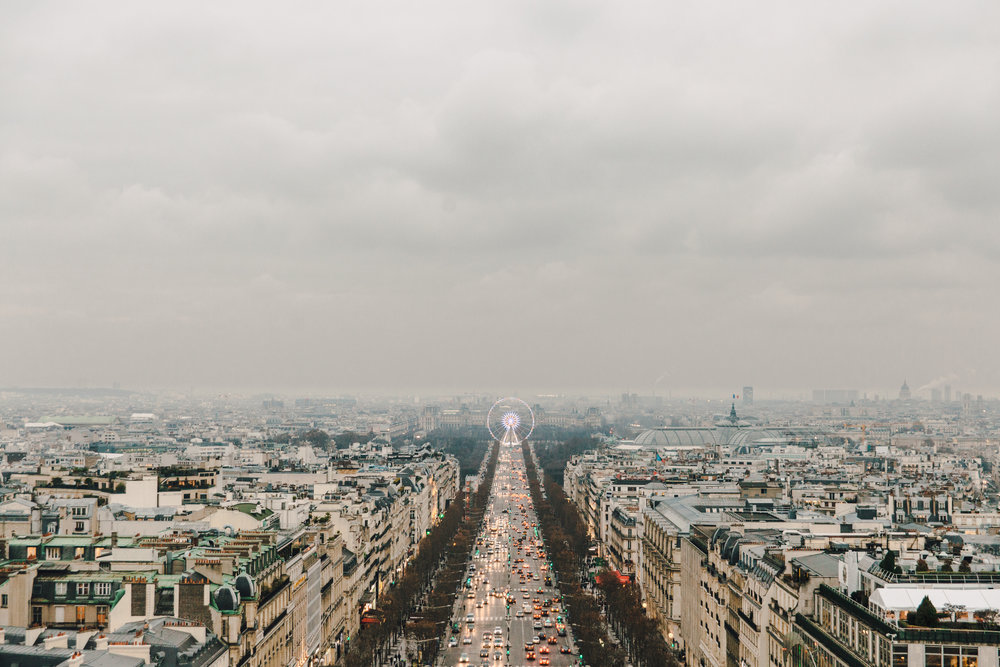 Parisian backstreets, museums and art work became a daily adventure during my week in Paris. I couldn't get enough of the architecture, colored buildings and endless museums that beckoned.
If you're planning a trip to Paris any time soon then I highly recommend buying a museum pass. There are 3 options: 2, 4, or 6 days and they  range from 47 to 74 euros. Museum passes grant you access to all of the museums in the city. The only thing you'll need to know is what day each one is open, which is explained when purchasing the day pass also. I also recommend a metro pass for the amount of days you'll be in town. This will allow you unlimited rides around the city (zone depending). I had to purchase a special ticket when visiting Chateau de Versailles because it was out of my zone selection, but boy was it worth it!
I slipped on a camel blazer for a day in the city, made a stop at the Musee du Lourve, the Arc de Triomphe, and slipped through some back streets in between. I found myself lost in all of it as if on this particular day time was moving extra slow so that I could really take it all in. To think, even that wasn't enough. The Musee du Lourve was breathtaking and way larger than I expected. In 3 hours, I explored one side of the building, stopping at Miss Mona Lisa herself. I was quite surprised at the size of the painting. I was expecting this huge painting sealed by glass, but I won't spoil it for those of you planning a visit. I will say that some of Leonardo Da Vinci's paintings caught me by surprise. The romance and pure beauty that you could see in every painting was magical.
After grabbing lunch and exploring the architecture between backstreets we made our way to the Arc de Triomphe, and at a perfect time, right before sunset. A lot of you were able to see and join in on the adventure via InstaStory and watch the sunset with me. It was beautiful! The city streets turned white and red from the car lights, the ferris wheel spun with pink and blue lights, and the Eiffel Tower shined like gold and sparkled with white lights by the hour. Words just don't describe the magic that filled the skies.
Paris I cannot wait to see you again this summer!!
—
Wearing:
Blazer Zara | Size Small
Shirt H&M | Size X-Small | Shop here
Trousers The Tailory NYC | Size Custom
Tie Ties.com
Shades Persol | One Size | Shop here
Watch Daniel Wellington | One Size | Shop here
Chelsea Boots Thursday Boots | Size 7 | Shop here – Women's • Men's