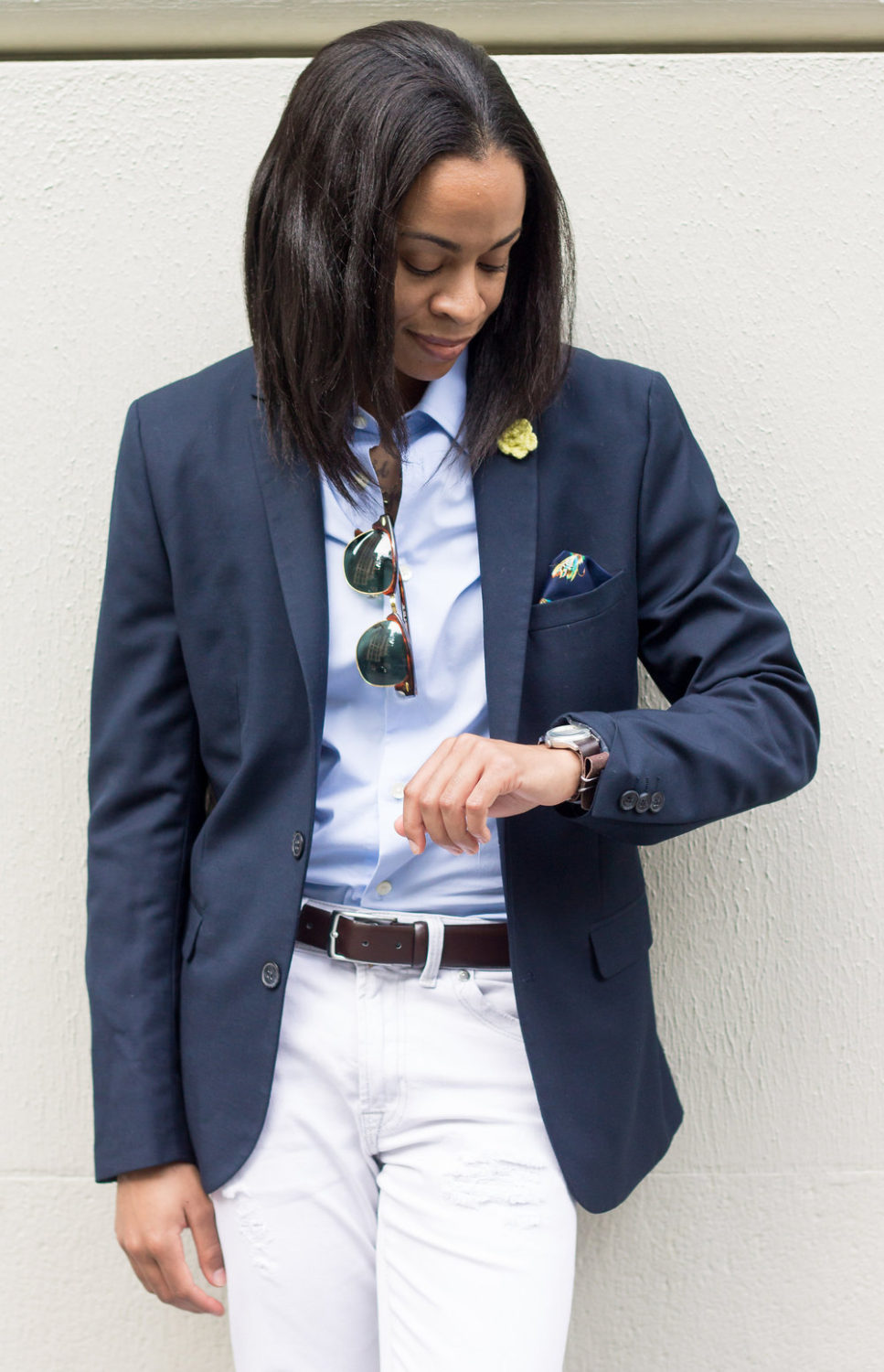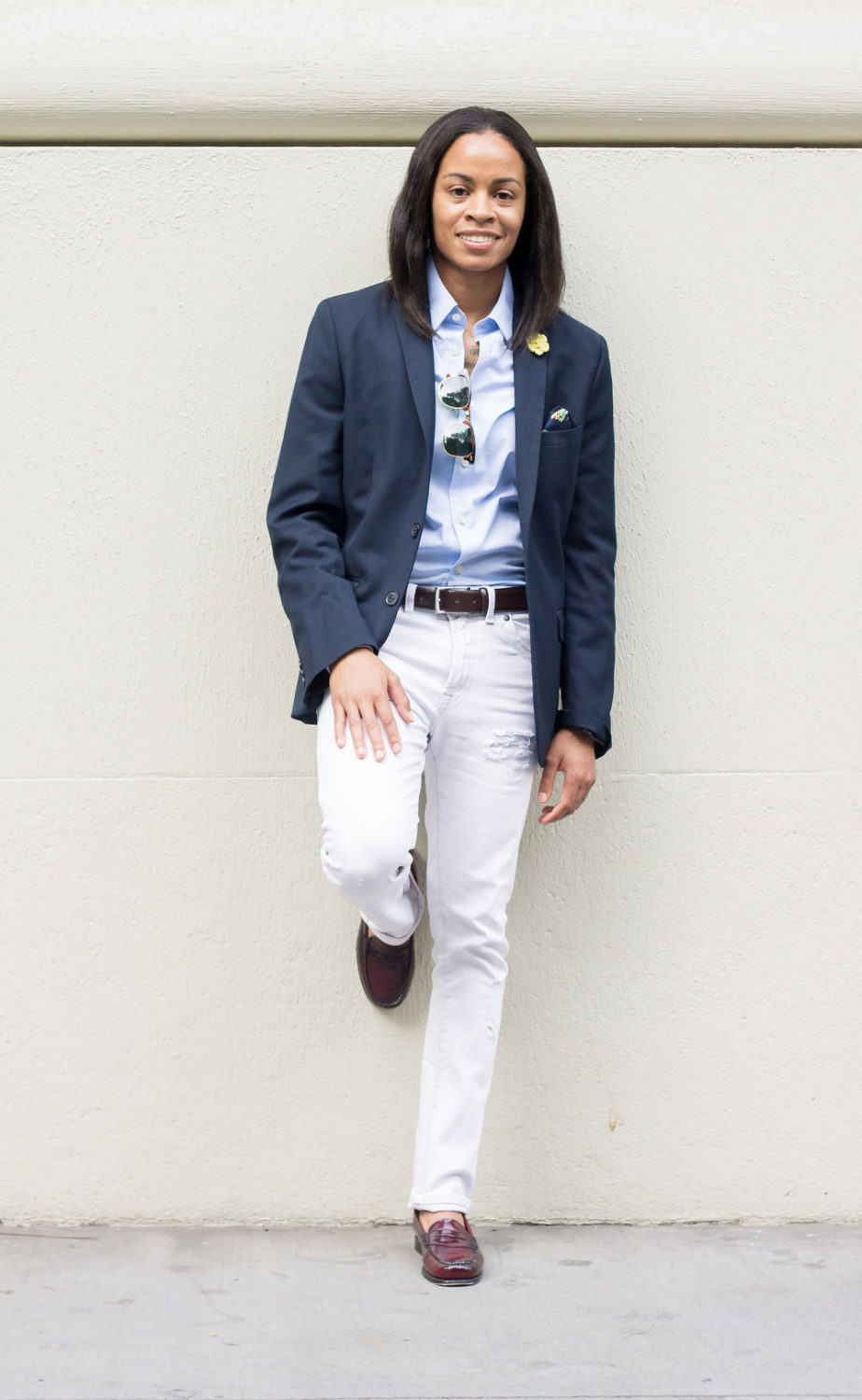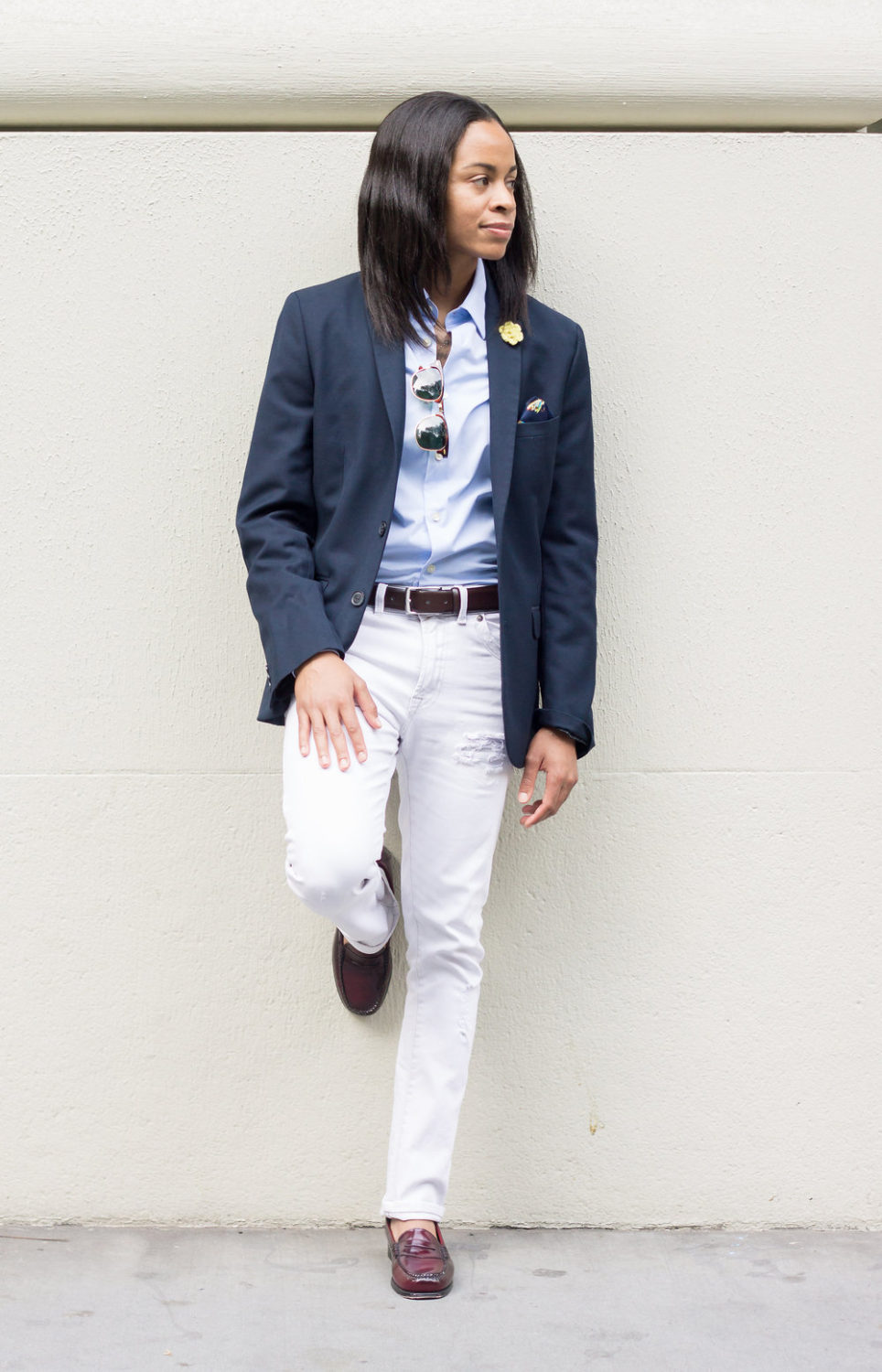 This post is dedicated to Dapper Chicks of New York. I was fortunate enough to be connected with a group of stylish and cool ladies.
Sara, the creator of the project, wanted to create something to bring our community together. Now I won't give away the entire theme, so head to her blog and read about it, at ADapperChick.
Blazer (H&M) • Shirt (Express) • Denim (Zara) • Loafers (G.H. Bass) • Pocket Square & Belt (H&M) • Lapel Button (TheTieBar) • Shades (Ray-Ban) • Watch (Timex) • Watch Strap (JCrew)
If you can't tell, I love blue. All shades. The look began with these extremely light blue jeans. Yep, they are blue not white. From there I decided to go a little darker piece by piece. I chose this pocket square with yellow prints to compliment the lapel button. Lastly, I'm a strong believer in leather when mixing blues. So I added the brown and burgundy combo amongst the watch, belt and shoes.
What do you guys think? Nice transition?
And don't forget to check out Sara's blog, ADapperChick !