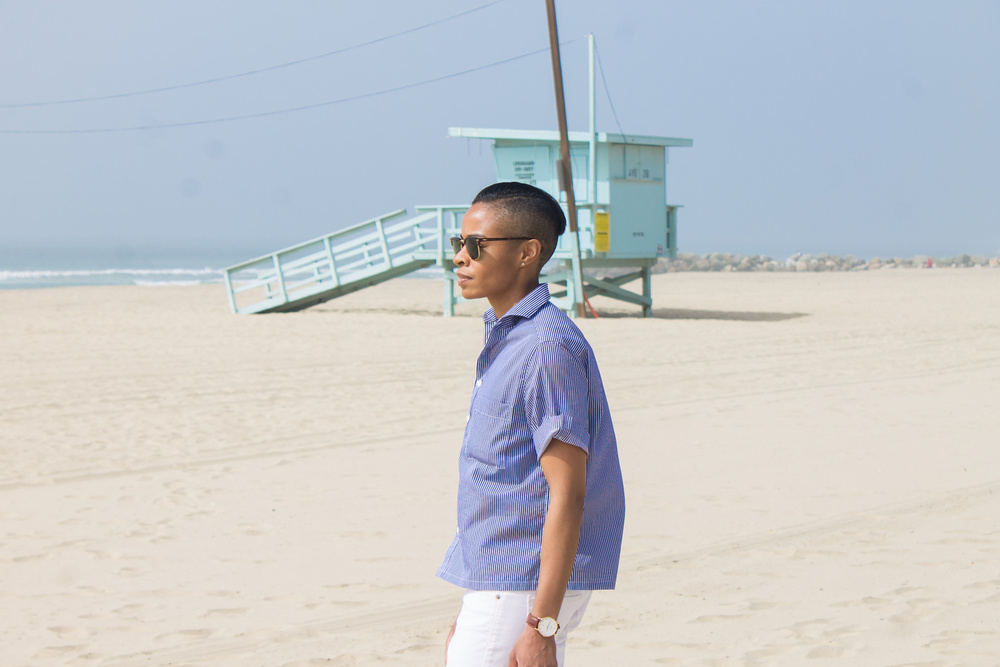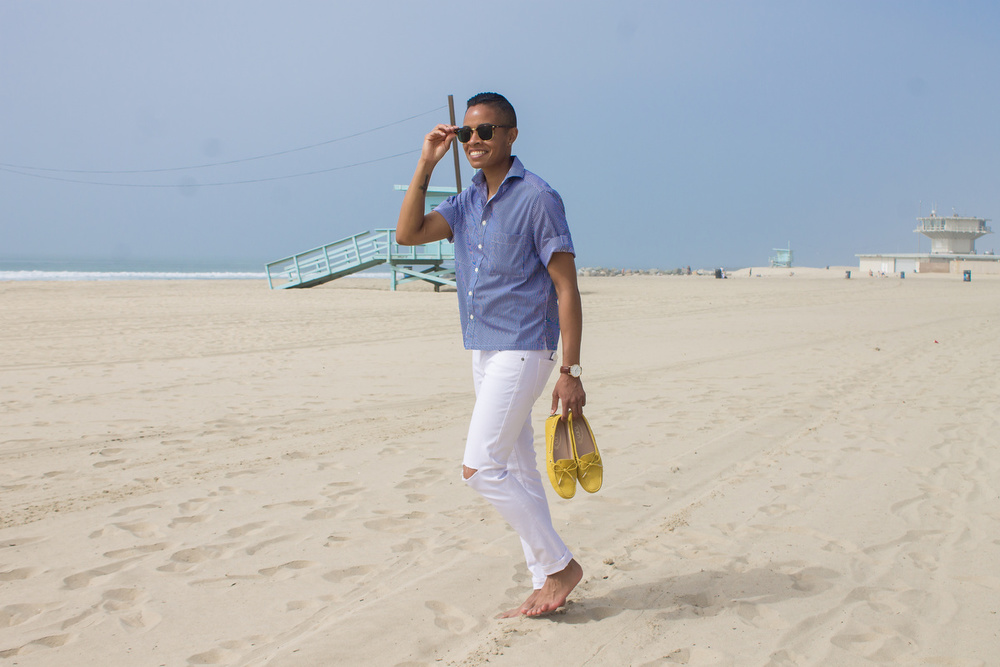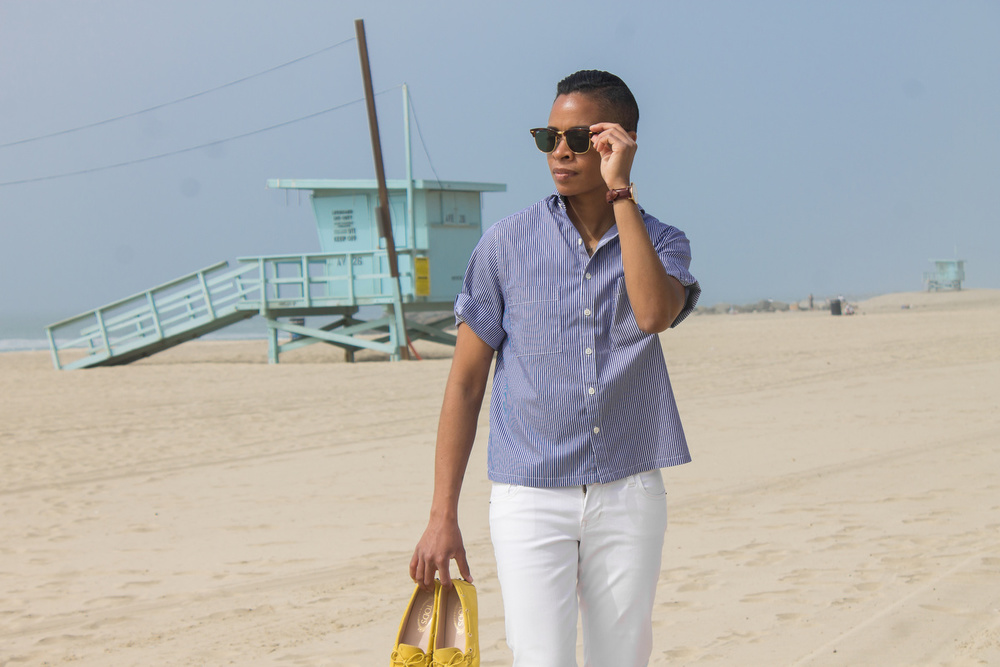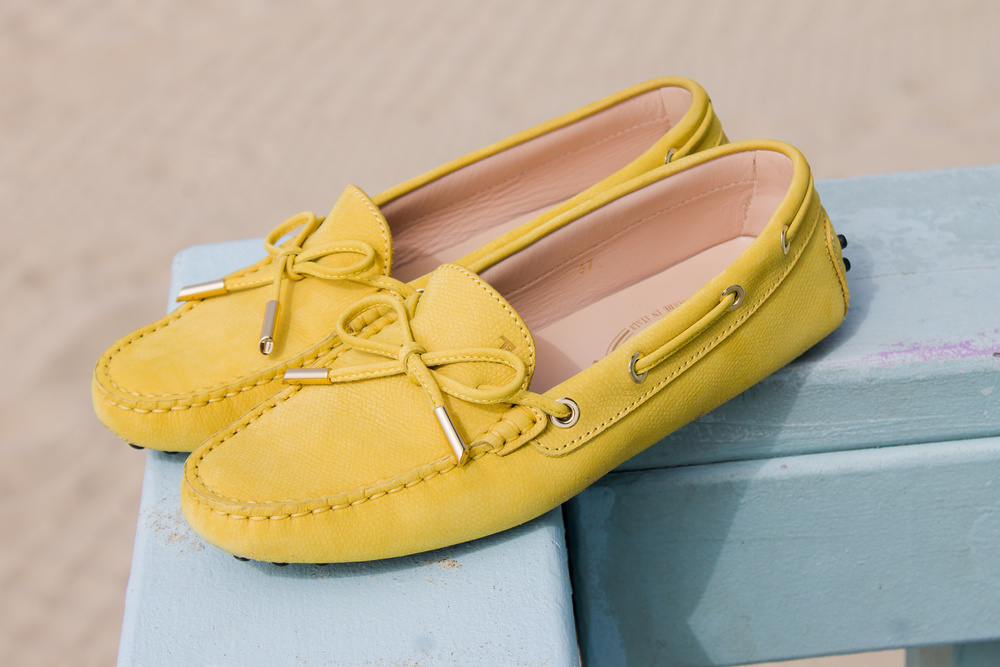 There's nothing like a day oVenice Beach. It's one of my favorite beaches in Southern California. If it's hot enough I'll find a nice spot on the sand and lay out under the sun reading or listening to Pandora. Sadly, this wasn't one of those days.
Spring has arrived in SoCal so I dressed for the season. I wore my favorite boyfriend shirt, white denim and yellow Tods. I guess you could say this outfit was full of favorites.
So much for laying under the sun and jammin' out. Because it was breezy and overcast, I ended up walking in the sand and hanging out on the rocks. The rocks are like a pier of their own. They drift out in to the water, so I sat out and caught the ocean air as the waves splashed in.
Nothing like a day in Venice.
—
Wearing:
Shirt The Tailory NYC | Shop here
Denim Old Navy | Shop here
Shades Ray Ban | Shop here
Watch Daniel Wellington | Shop here
Drivers Tods | Shop here