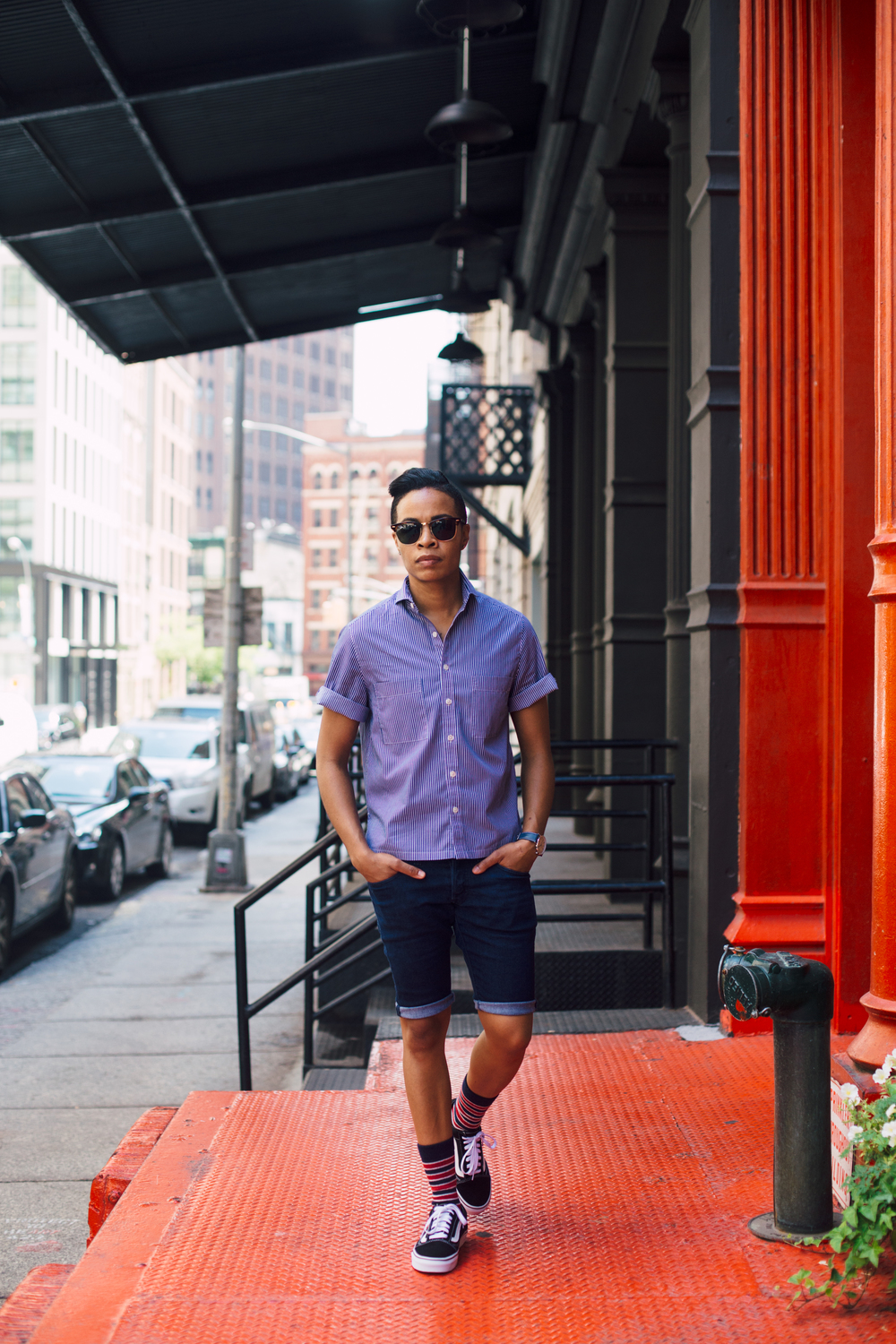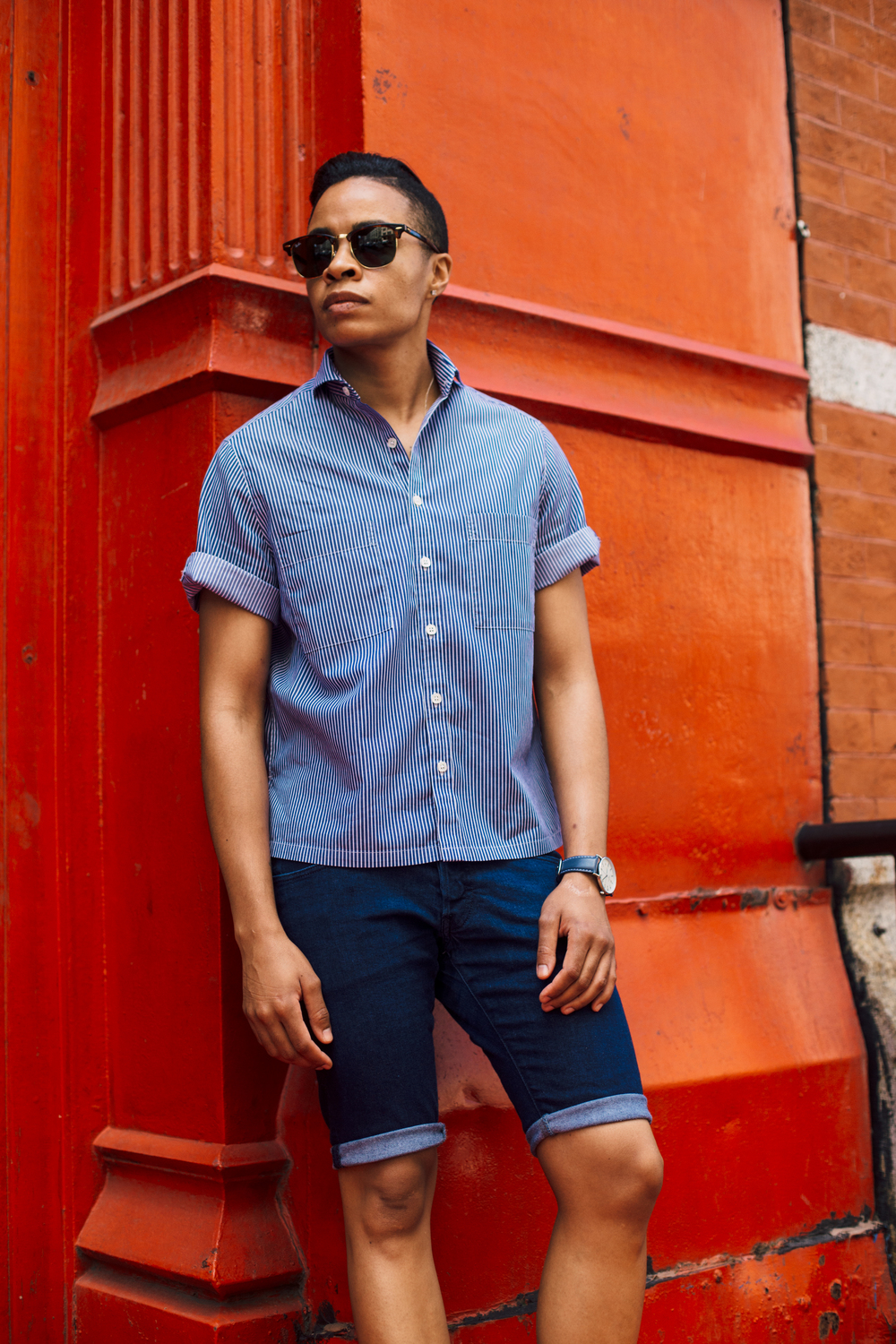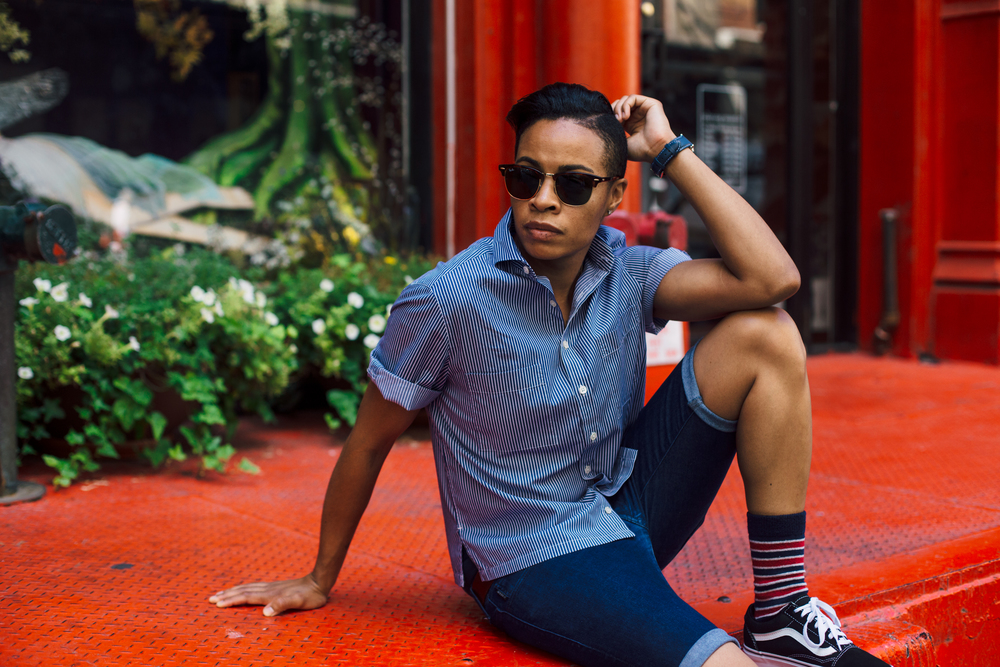 During my first year of blogging my primary focus was suiting. I did this for a number of reasons:
1) I am a suit lover!!!
2) I worked in Corporate America and felt it more appropriate to always dress for that better position.
3) It's very important that women should be able to wear menswear and not be focused on in a negative light.
Now that my second year has started I've begun peeling back my many layers and showing my uniqueness. Whether in the form of streetwear or dapper fashion.
In California a go-to look is always high socks and Vans. Although I have lived in New York City for a little over half my life my heart and soul are still in California.
This summer I decided to fuse that West Coast style into my daily New York look. It is simple, keep your outfit clean, not too loud, and chose clean shoes… but let the socks do all of the work!
—
Wearing:
Jailbird shirt The Tailory NYC | Size Custom | Shop here
Shorts G-Star Raw
Shades Ray Ban | One Size | Shop here
Watch Breda Watch
Socks American Trench
Sneakers Vans | Size 6 | Shop here