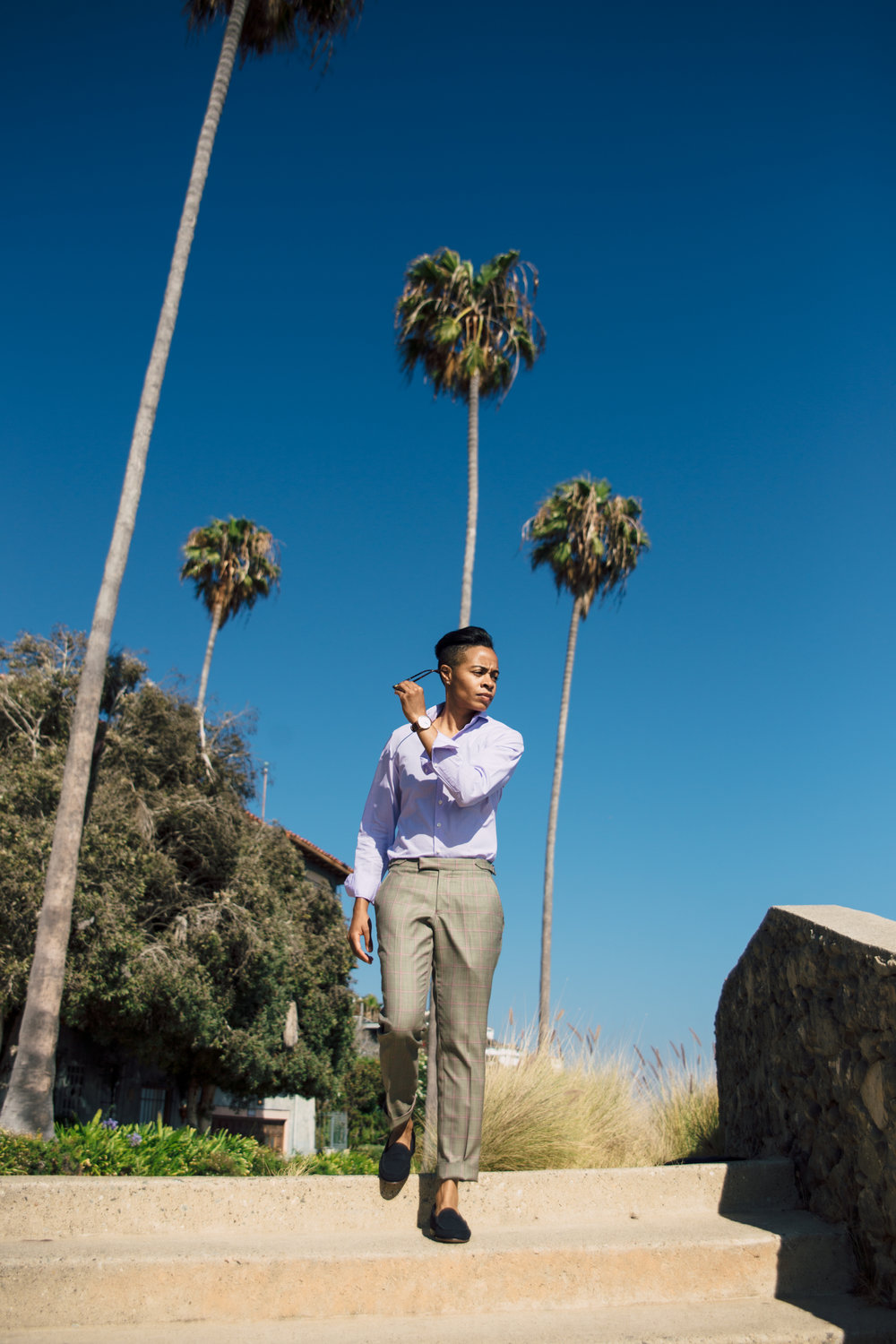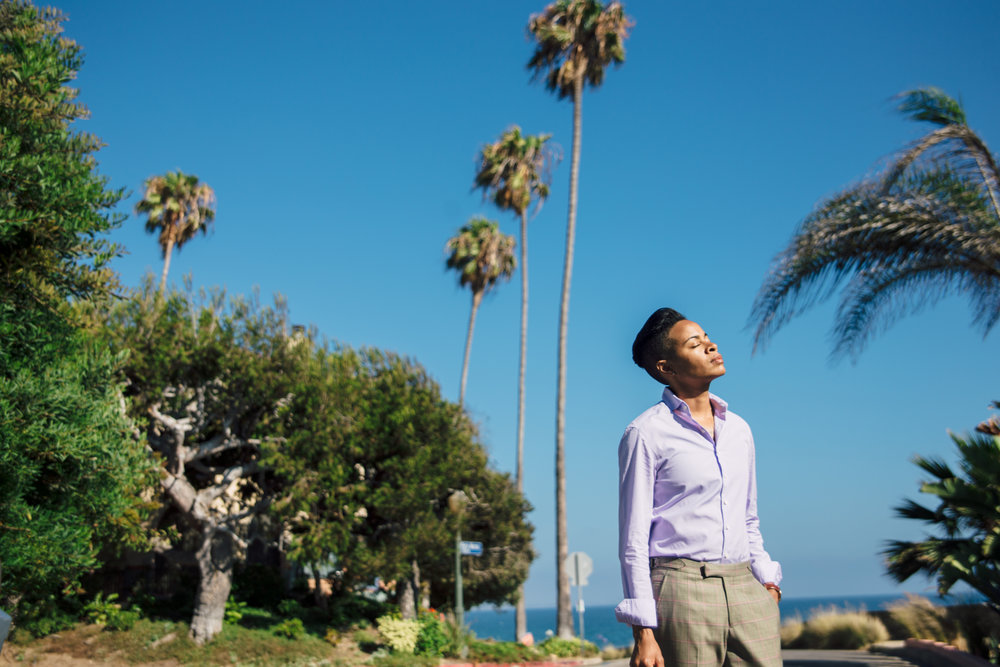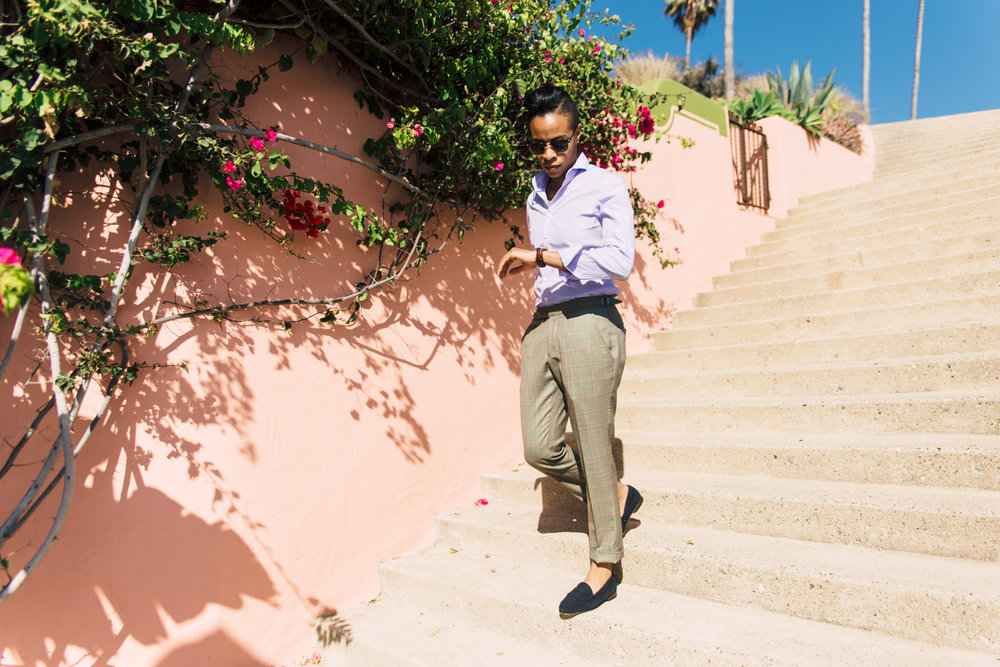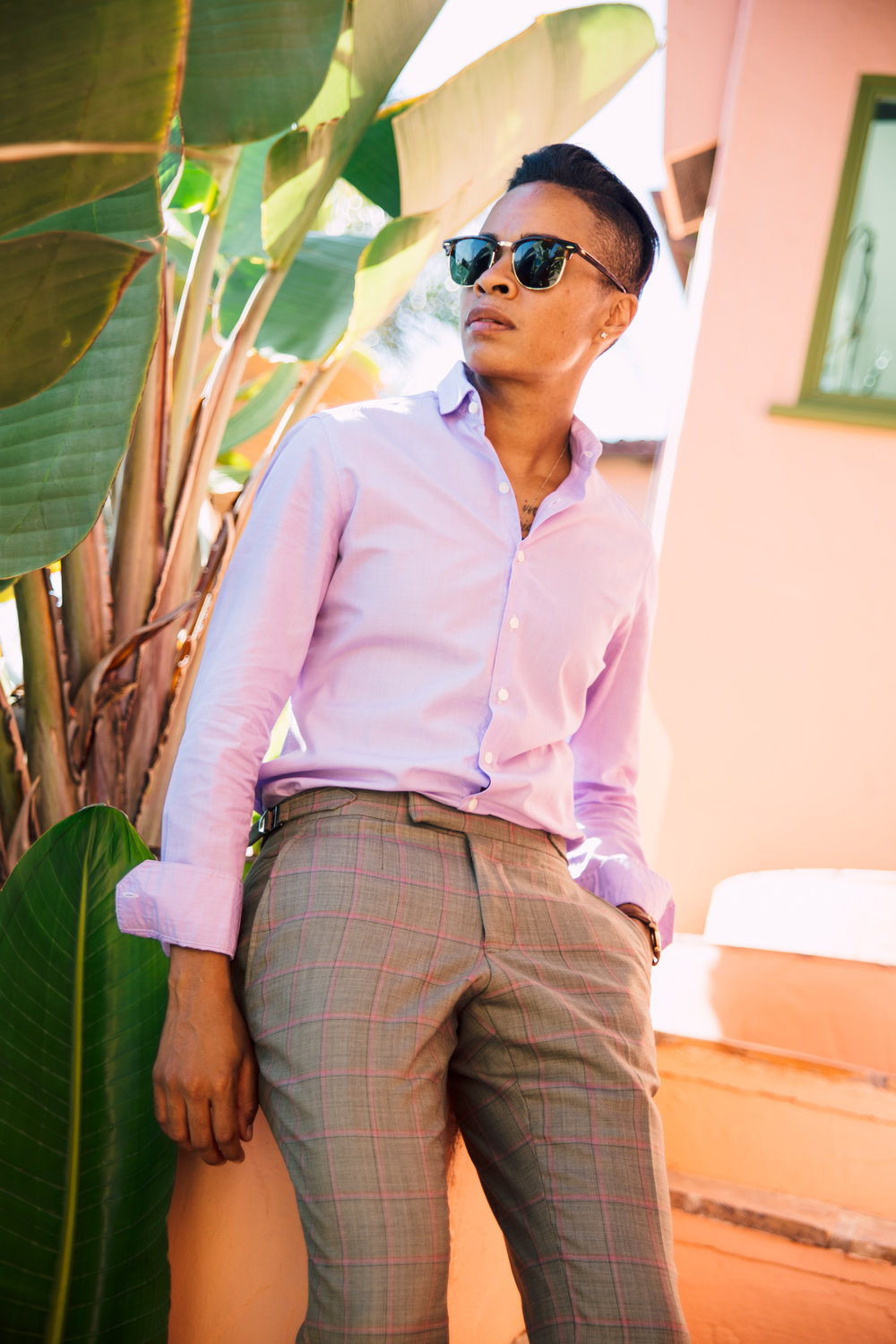 Shirt (The Tailory NYC) • Trousers (The Tailory NYC) • Watch (Daniel Wellington) • Shades (Ray Ban) • Loafers (Jay Butler)
So that's it… Is summer is really coming to an end? I'M NOT READY!!!
I was obsessed with the color palette that Shao (owner of the Tailory NYC) and I picked out for this summer. It was full of green, pink, and purple.
By now, you all know that I like to wear suits as well as using the pieces separately. I paired my green and pink suit bottoms with a soft broadcloth purple button up and navy loafers.
In fashion, a designers navy usually means black. In this case, Jay Butler came out with these awesome navy suede loafers and they were the perfect pair to balance out this color palette. They are neutral in one way but make their own statement in another. I can use them to dress a suit up or still keep it casual chic.
So, although summer is winding down, these colors can be easily incorporated and transitioned into my upcoming fall looks. Never hesitate to use pinks and greens as neutral base colors.
Summer I'll miss you, but I'm excited for fall layers.
—
Wearing:
Shirt The Tailory NYC | Size Custom | Shop here
Trousers The Tailory NYC | Size Custom | Shop here
Watch Daniel Wellington | One Size | Shop here
Shades Ray Ban | One Size | Shop here
Loafers Jay Butler