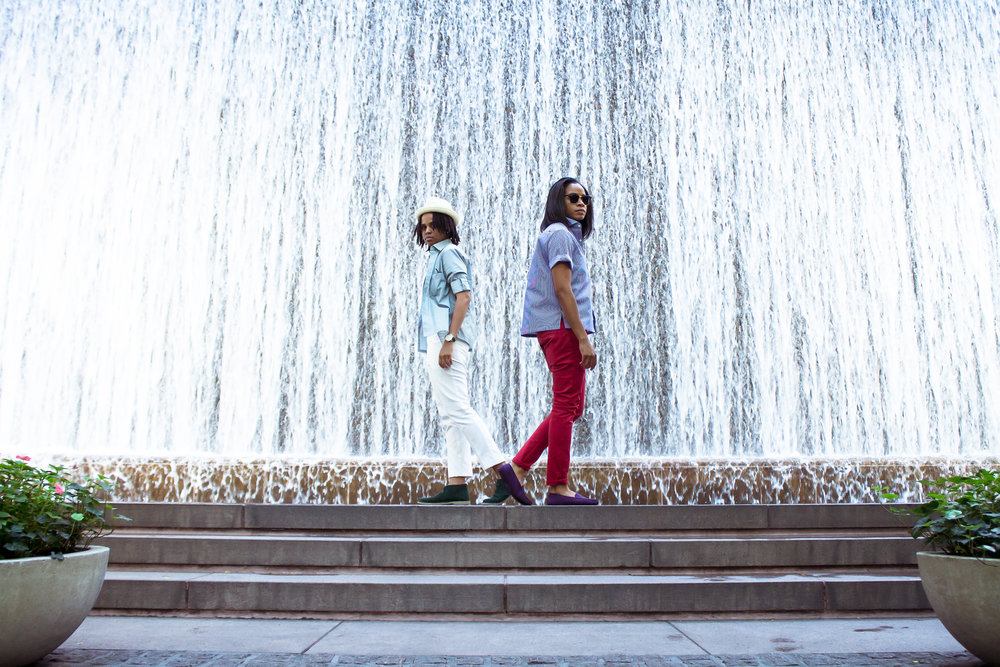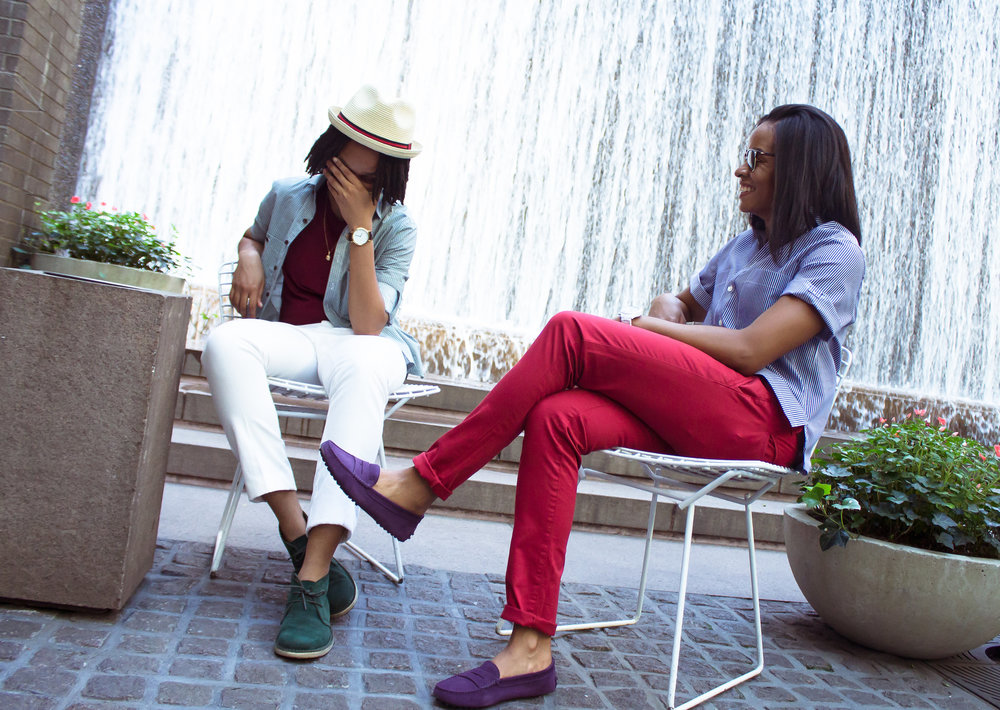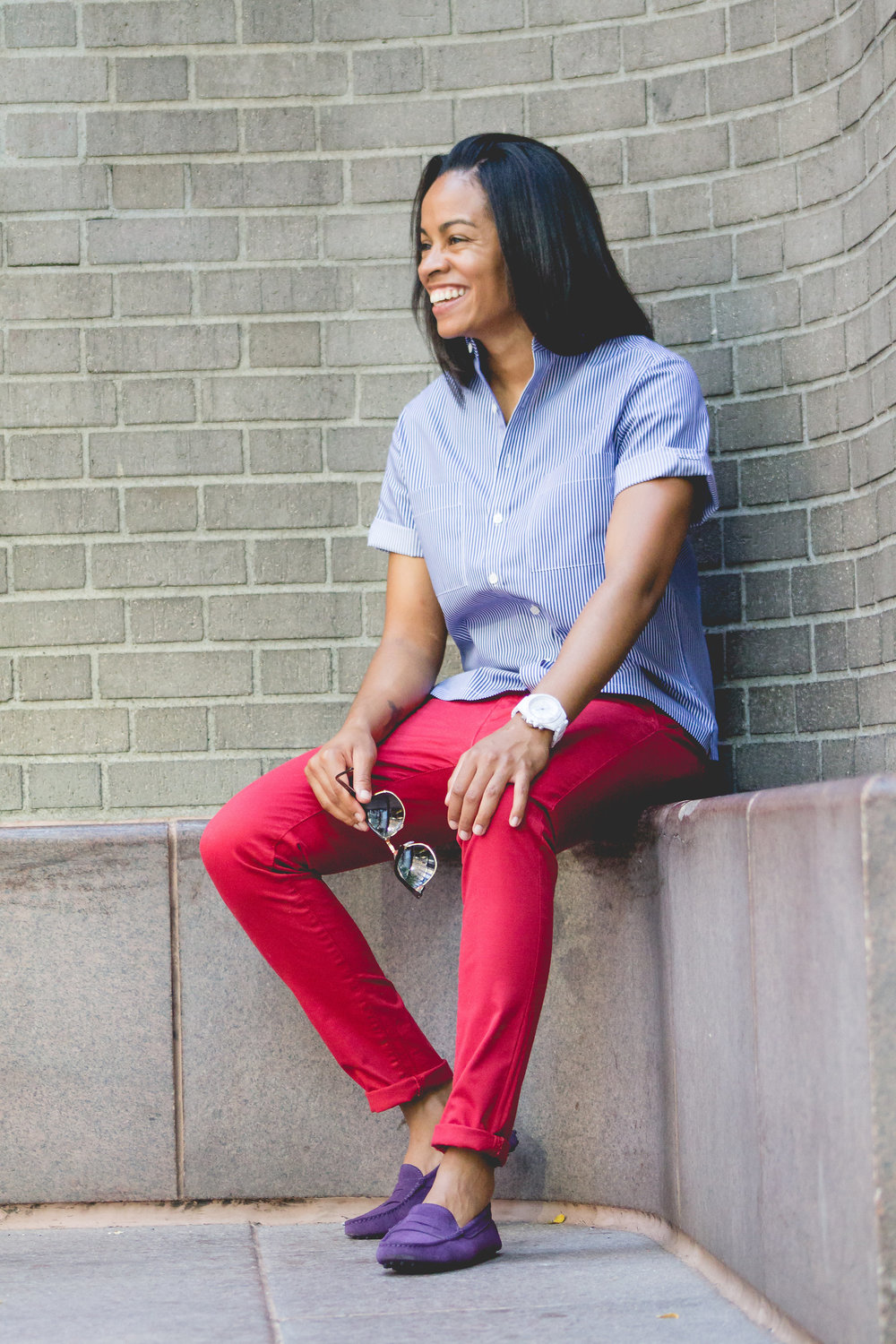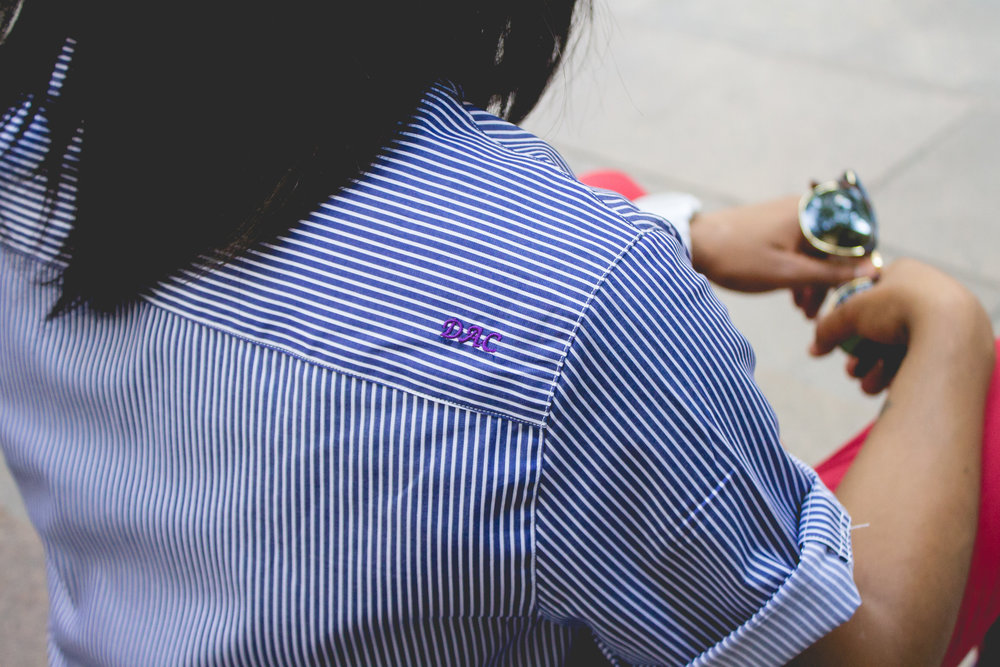 Shirts (The Tailory NYC)
This summer has been a blast!!! Filled with friends, laughs, and tailored clothes.
Sara and I continue our Summer '15 Women in Custom collaboration with boy cut shirts. I'm rocking a blue and white striped short sleeve shirt with military sleeves and square pockets. Sara went with a long sleeve white and green patterned shirt with military sleeves and pockets with a button. This may be the first time that we have actually gone in different directions.
If you are looking to switch up your wardrobe with more custom fit clothing then head over to The Tailory NYC. You'll learn about bespoke clothing, have a drink, and laugh with the ladies of The Tailory, Shao and Garrett, while creating and personalizing pieces fit just for you!
What are you waiting for, book your appointment today.