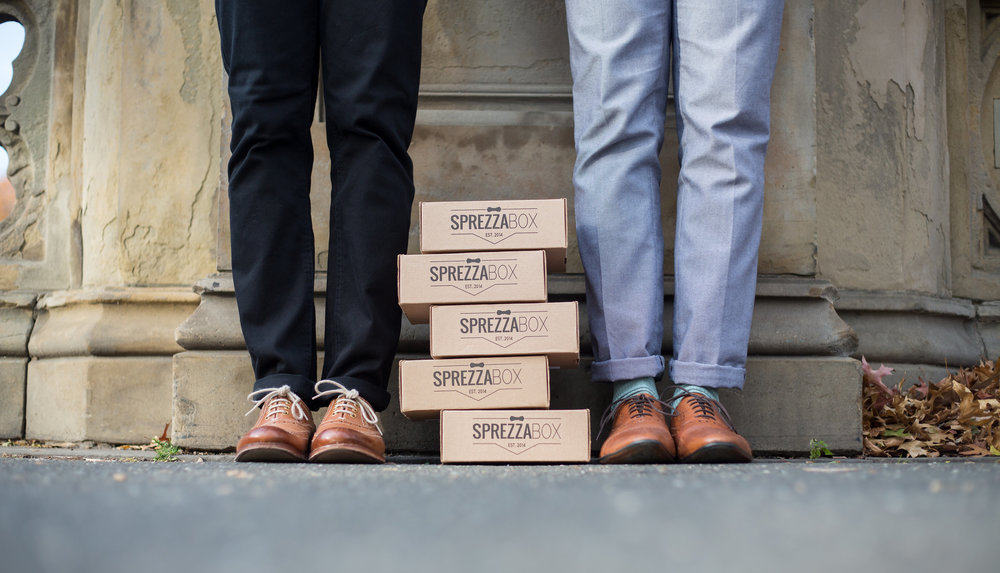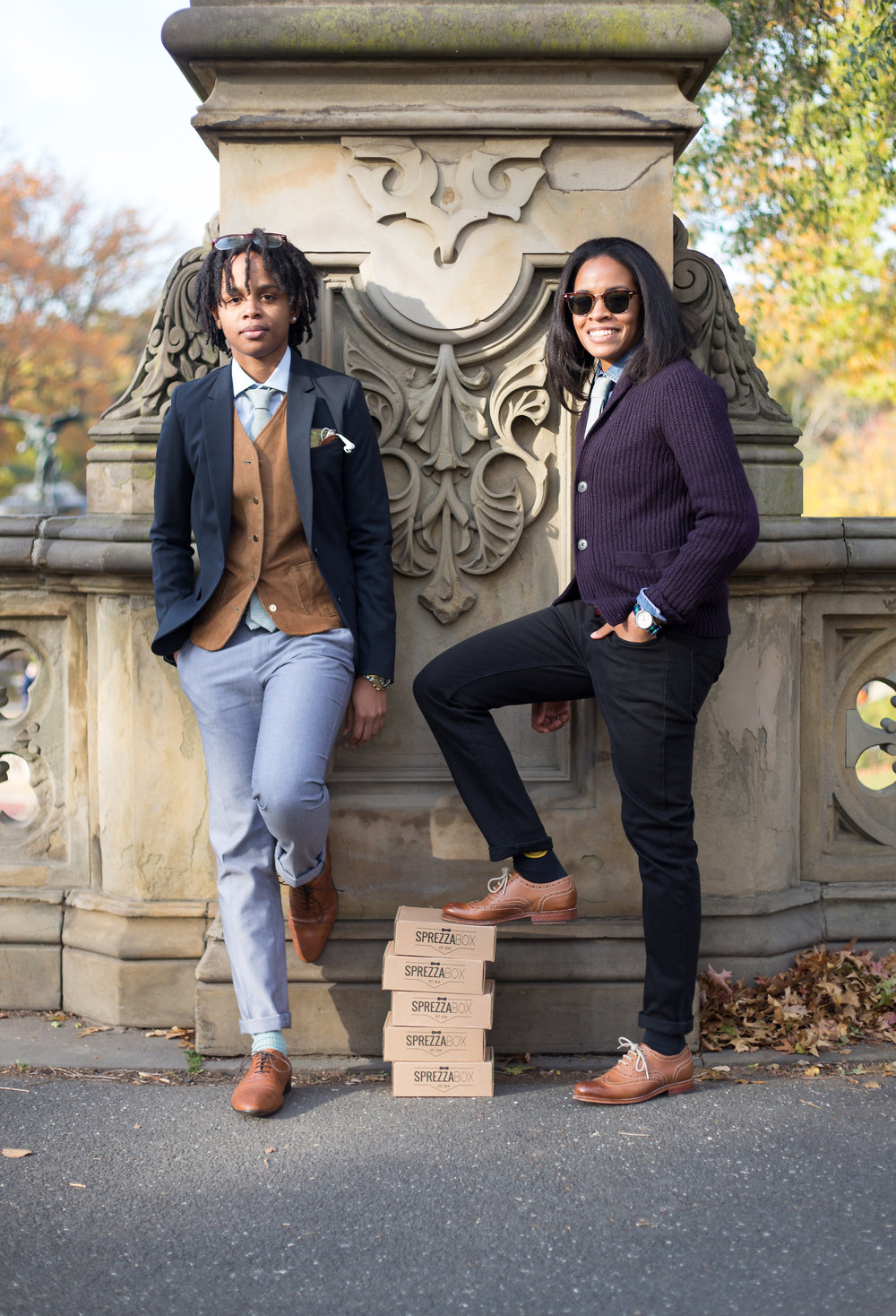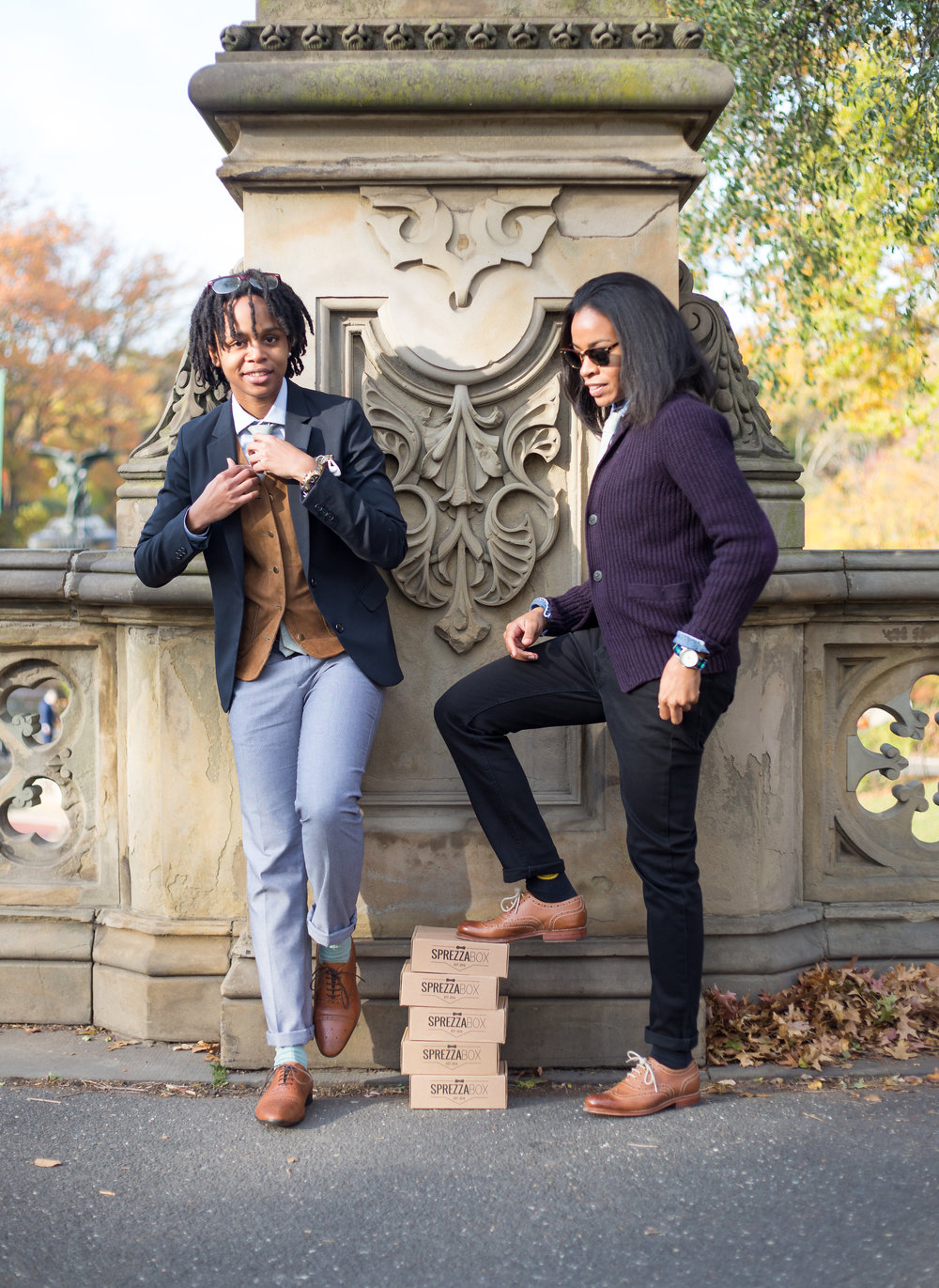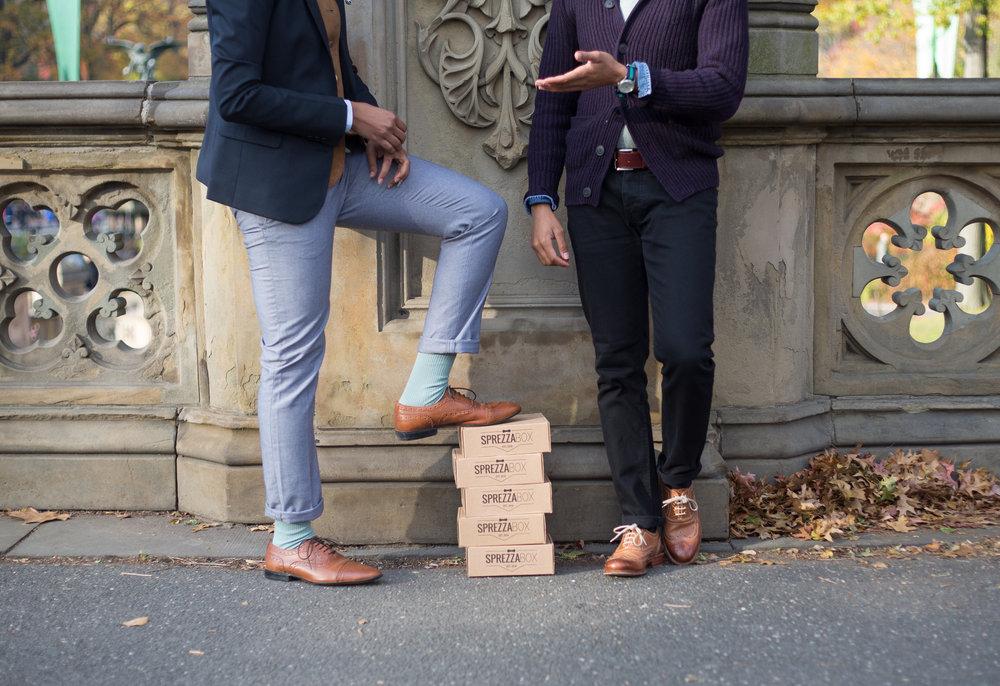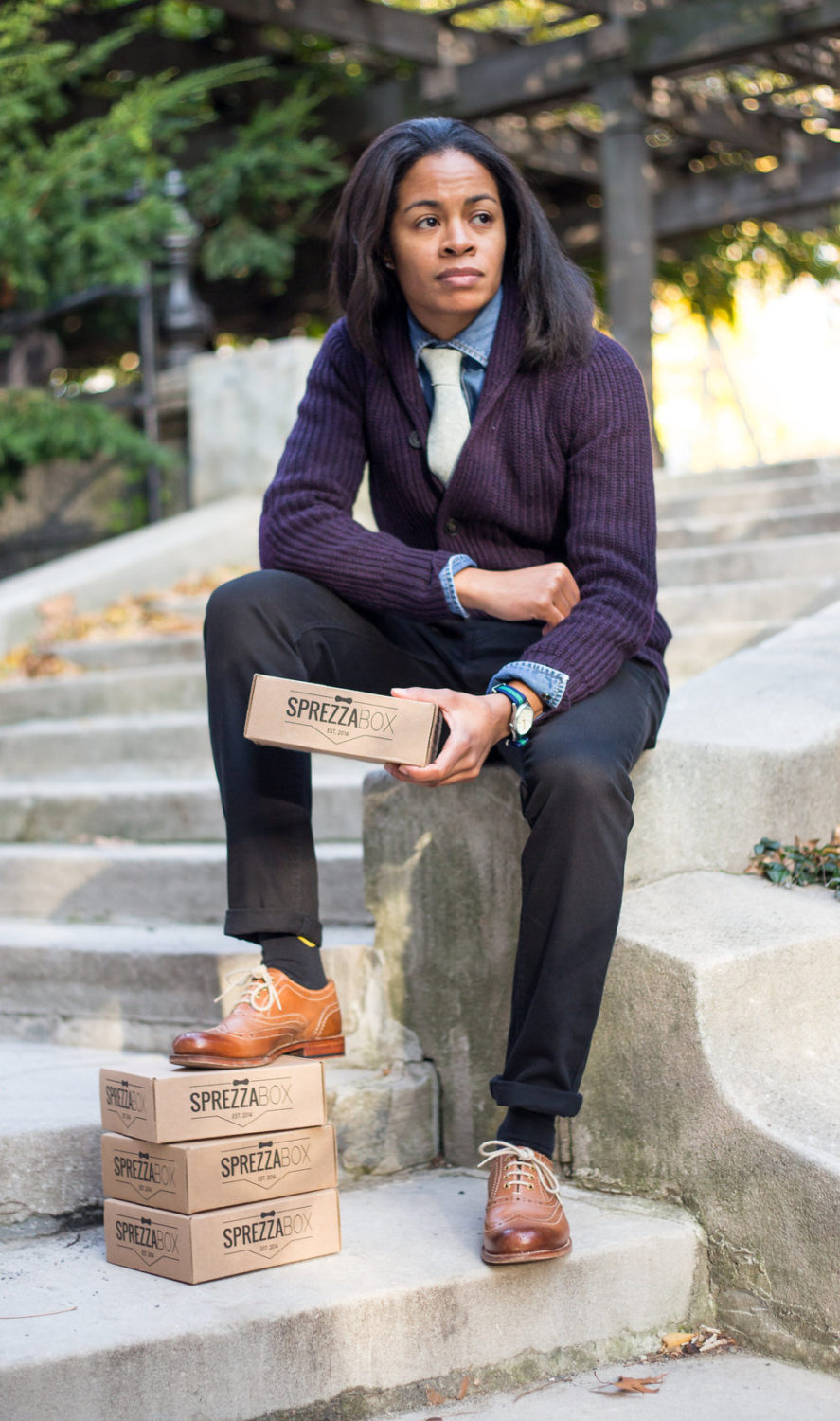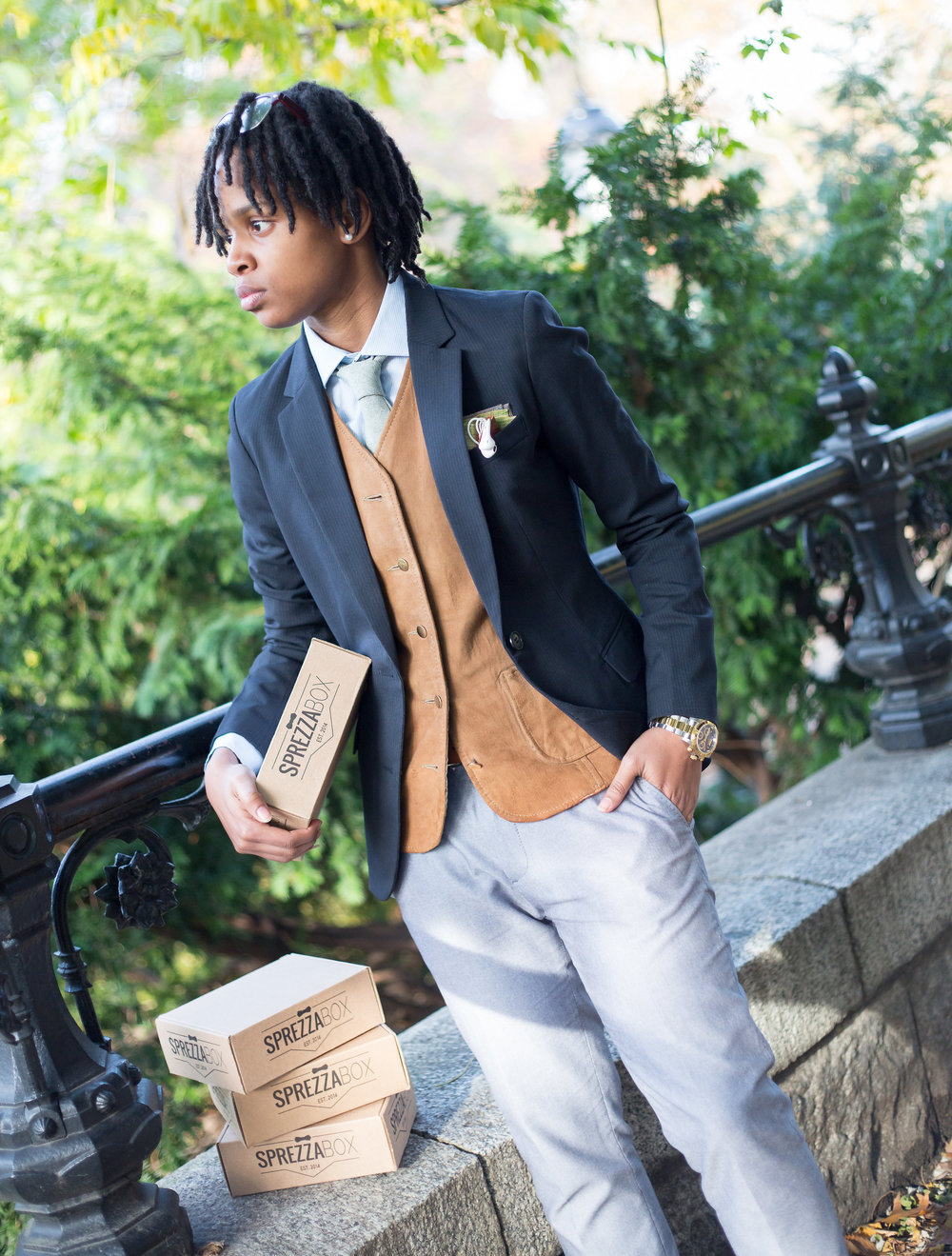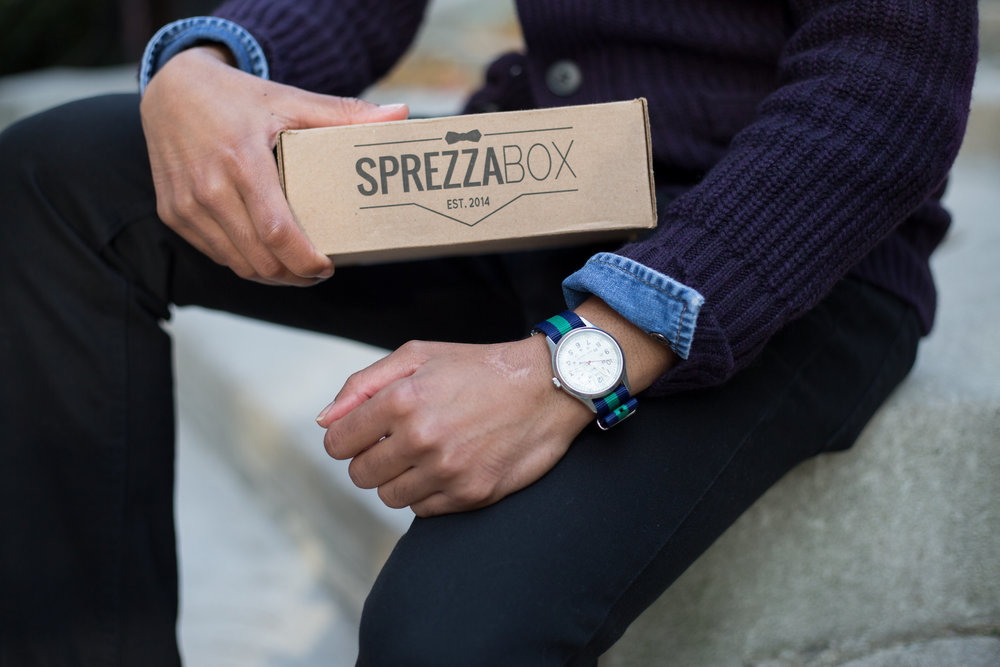 November Sprezzabox : Tie (Bull and Moose) || Shoe bag + 40% (Just A Men) || Watch Strap (Salt & Dapper) || das boom Lotion (das boom Industries)
Sprezzabox is a fairly new company to enter the men's fashion world, but that doesn't stop them. They are trendy and growing quickly.
How does it work? It's simple! Subscribe for $28/month and receive a box of 4-5 goodies with a retail value of $100. Yep, just $28! Why is it that simple? Because their mission is to #getdapper and make it look effortless.
My buddy Sara (@ADapperChick) and I have teamed up with Sprezzabox to share our personal style. What does that mean for you? Well now you can get two different looks montly of Sprezzabox accessories. So join us and sign up for your box today!