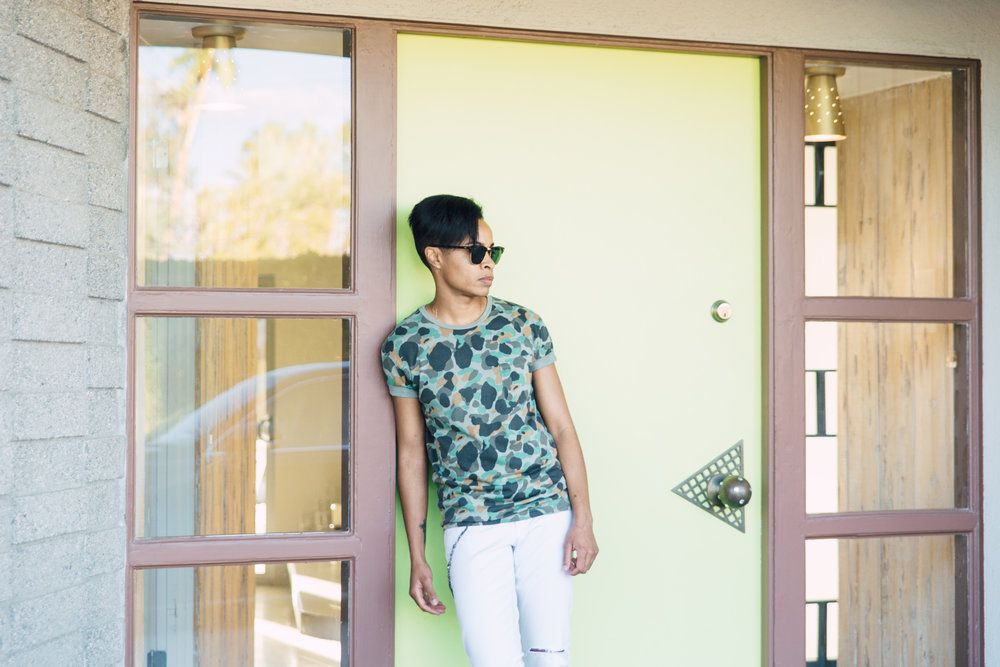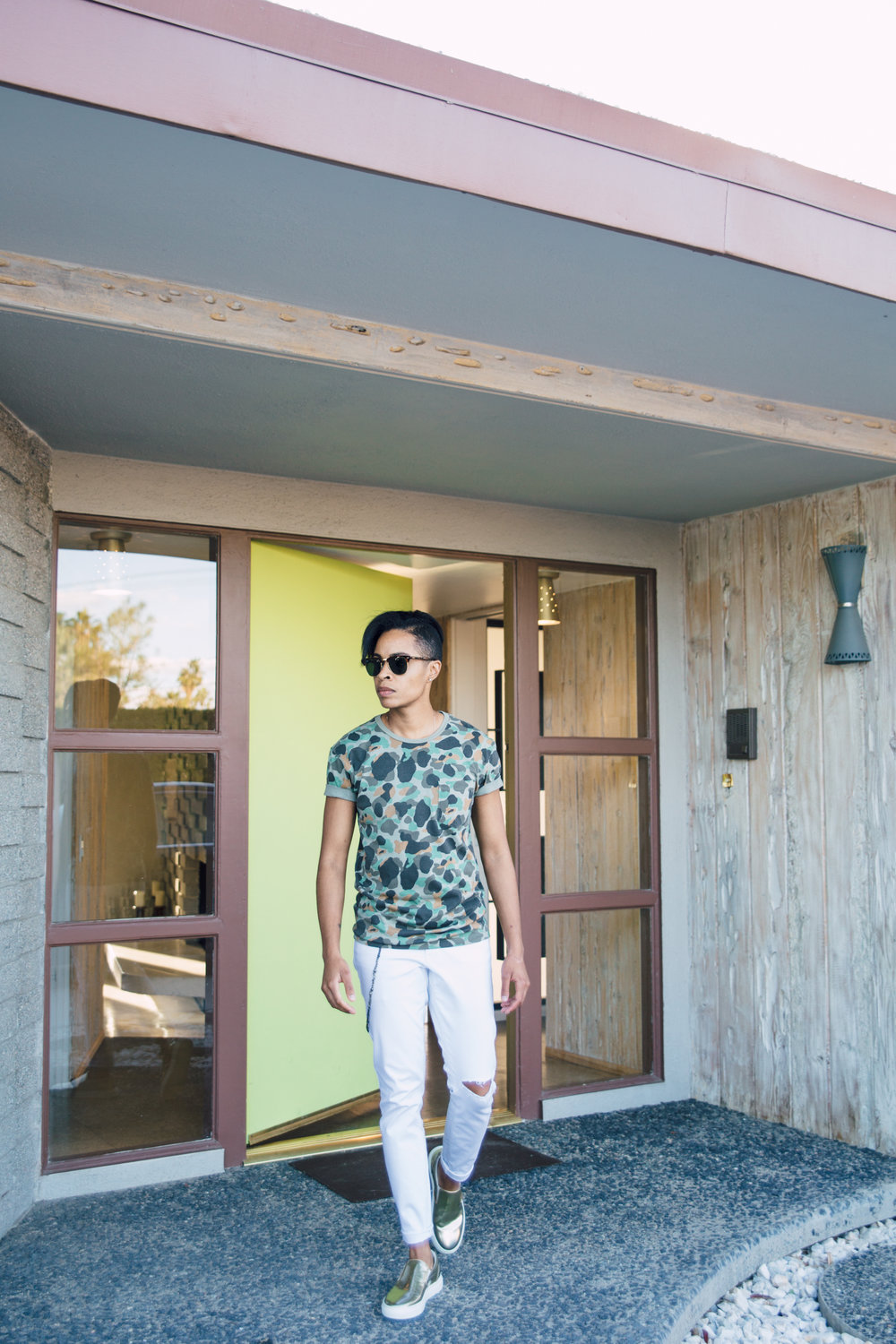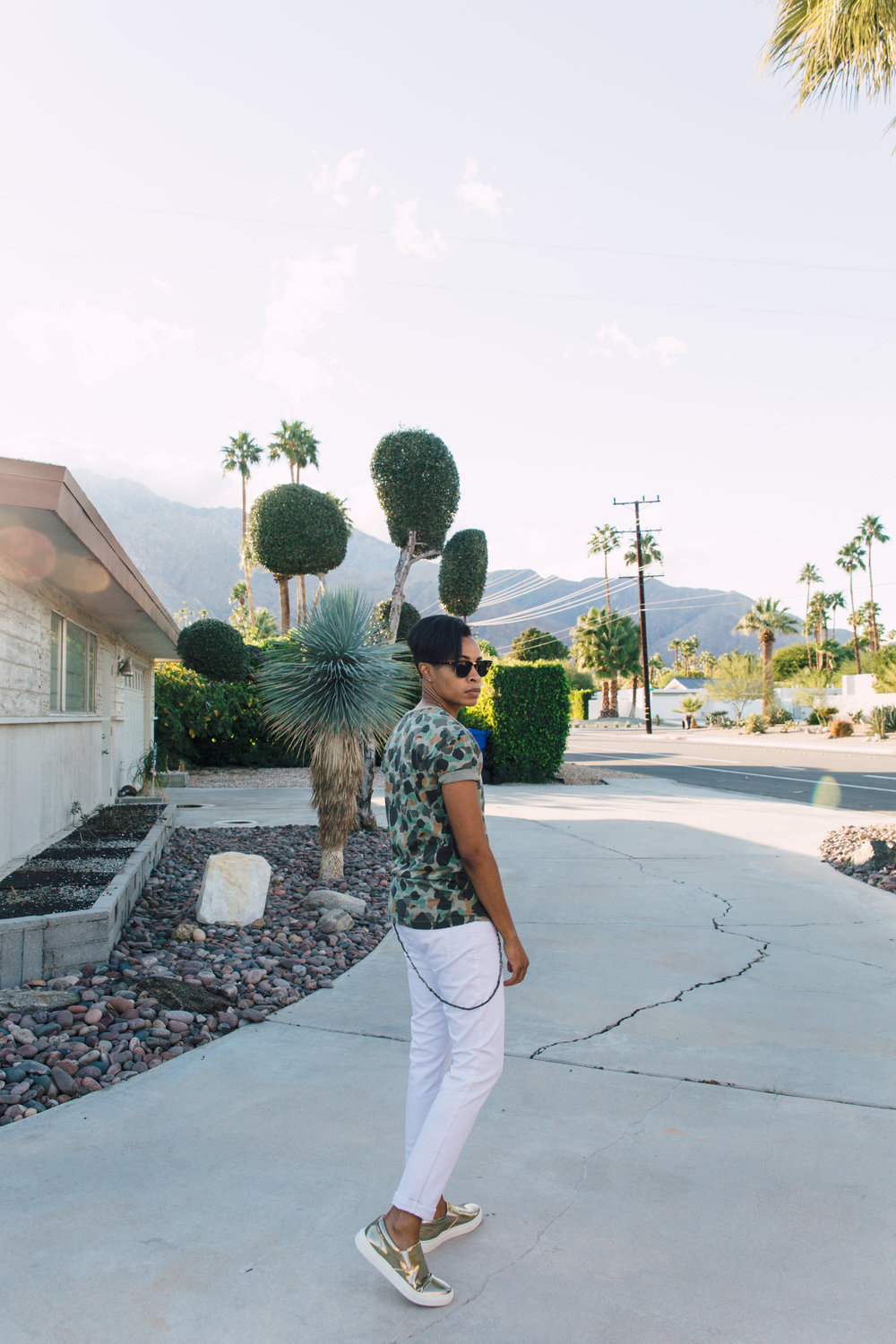 I love a white snowy winter in New York, but doesn't a sunny warm winter under palm trees sound better?
Just before Thanksgiving, I spent a few days with friends at Burton House Palm Springs. The house and property were breathtaking! Burton House is an LGBT owned one story house with a retro hippy vibe located off of Sunset Blvd in Palm Springs. The interior has four bedrooms each with it's own en suite bathroom and walk in shower, an oversized living room, eat in kitchen, a formal dining room, and a fire place.
However, the enormous backyard was my favorite place to be by far. Imagine a pool/jacuzzi combo surrounded by a beautiful cabana seating area. The mountains in the background, the blue skies above and all of the surrounding beauty made for an majestic atmosphere.
I'm missing it just writing about it, but I'm sure after reading all of that you can agree with me that a sunny winter sounds perfect.
Sunny or not, white is no longer a seasonal color. Therefore, I decide to bring some along for my trip. I cuffed the sleeves on my camo tee, put on my white skinnies, and slipped on my new metallic skater shoes. I also thought it was the perfect time to introduce my newest accessory. This chain for my jeans fit right in.
I don't know what I love more travel or fashion, but I love combining the two.
—
Wearing:
T-Shirt J Crew | Size Small
Denim Old Navy | Size 6 | Shop here
Shades Ray Ban | One Size | Shop here
Chain Jonas Studio | One Size
Sneakers Greats | Size 8 | Shop here – Women's • Men's