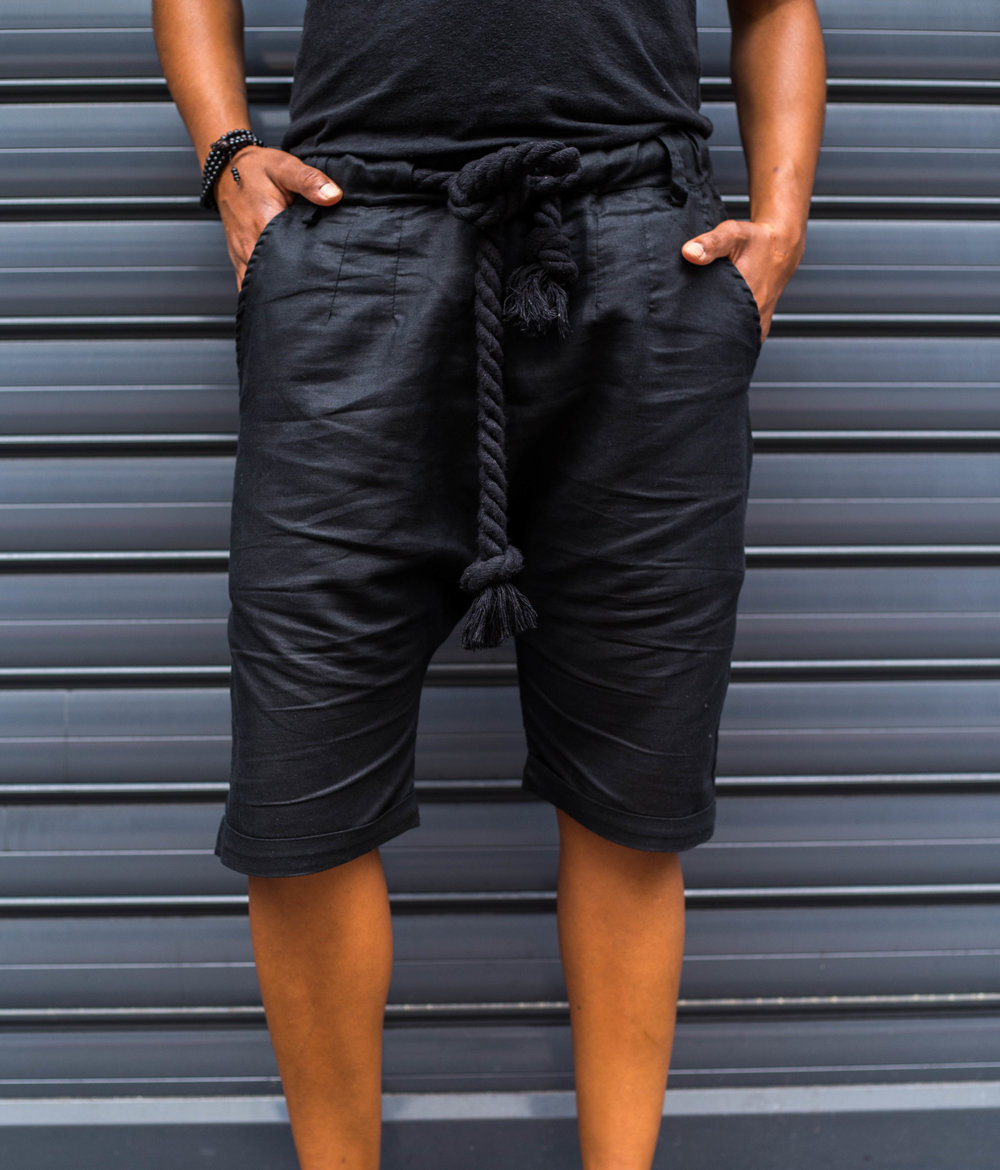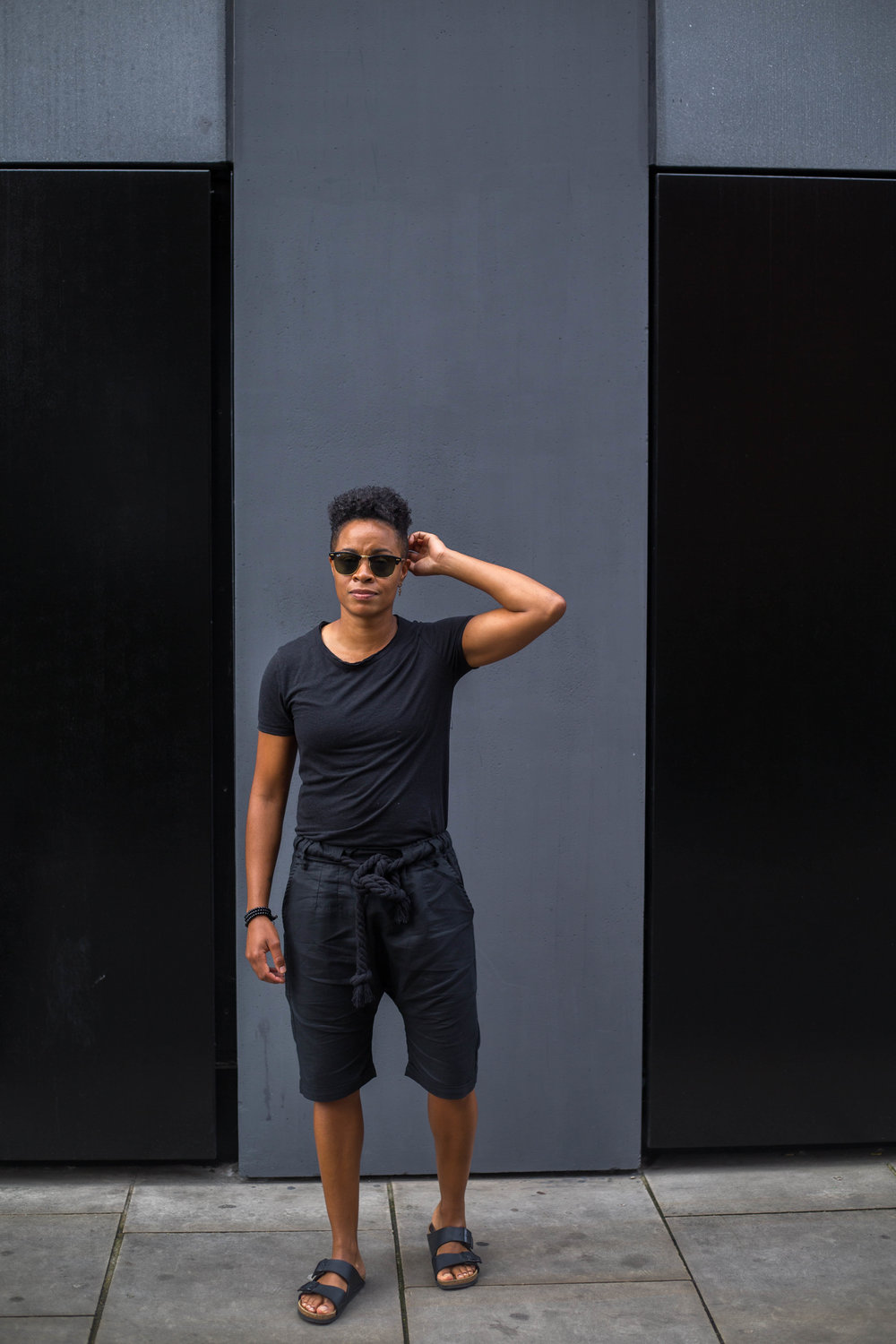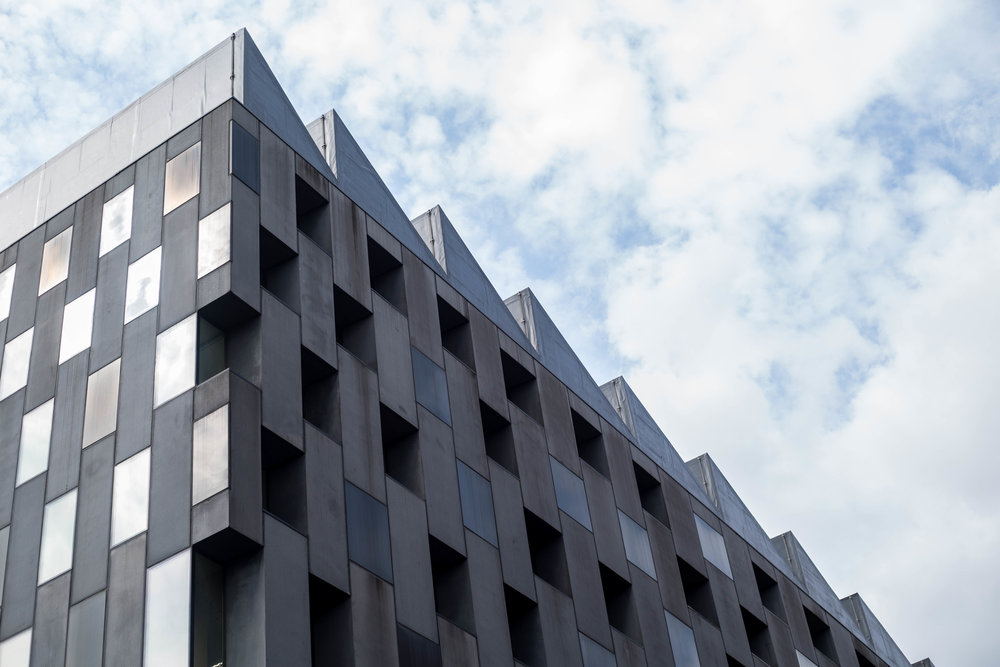 Who would've thought… 10 consecutive days of sun and heat in London. Who knows, maybe I brought some New York weather with me. One things for sure, I didn't expect to be wearing linen.
After my long West Coast trip, I returned home to one of coolest gifts this summer. A pair of linen jogger shorts with a thick roped belt from my good friends, Haute Butch.
I have to admit, I'm not one to wear pieces from "Queer" brands. A lot of you may be upset at me for that, but I have a ton of reasons why… here's a few:
1) A lot of the product that has been presented to me doesn't represent my personal style.
2) I don't like logos (no need for free advertising).
3) *AND I KNOW SOMEONE WILL BE BOTHERED BY THIS* But… I just don't like wearing the rainbow. (Inserts shrug emoji).
For those of you who aren't mad at my reasons, let's get back on topic with this all black eeerrrthang look I threw together.
There wasn't much to it because the shorts did all the work. Since they were such a bold piece to begin with I didn't feel the need to add additional color or contrast. I wanted to keep all of the focus on the rope. A crisp black t-shirt, clubmaster shades, and black leather Birkenstock's were perfect to seal the deal as I bounced from Soho to Shoreditch and back.
Remember, sometimes less is more!
—
Wearing:
T-Shirt H&M | Size X-Small | Shop here
Shorts Haute Butch | Size 29 | Shop here
Shades Ray-Ban | One Size | Shop here
Sandals Birkenstock | Size 7 | Shop here