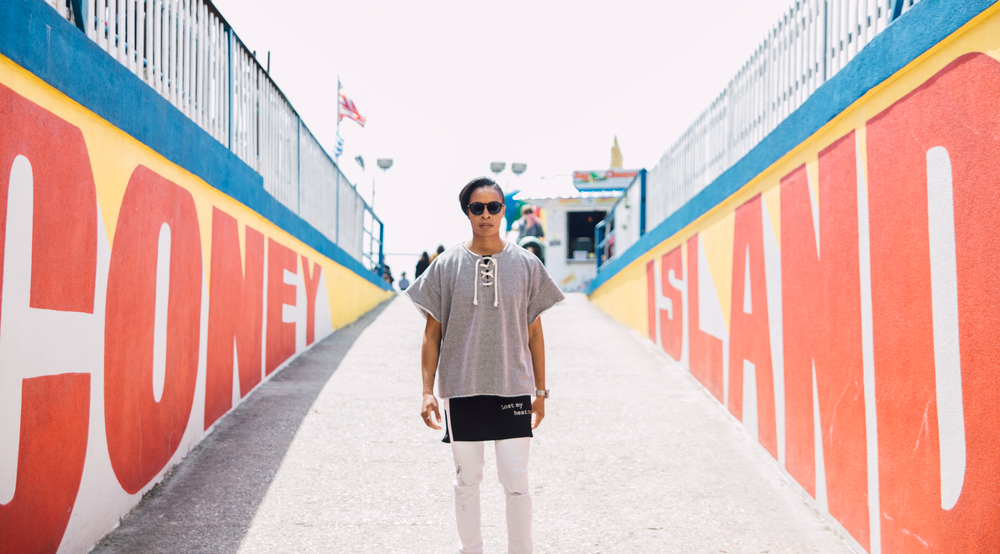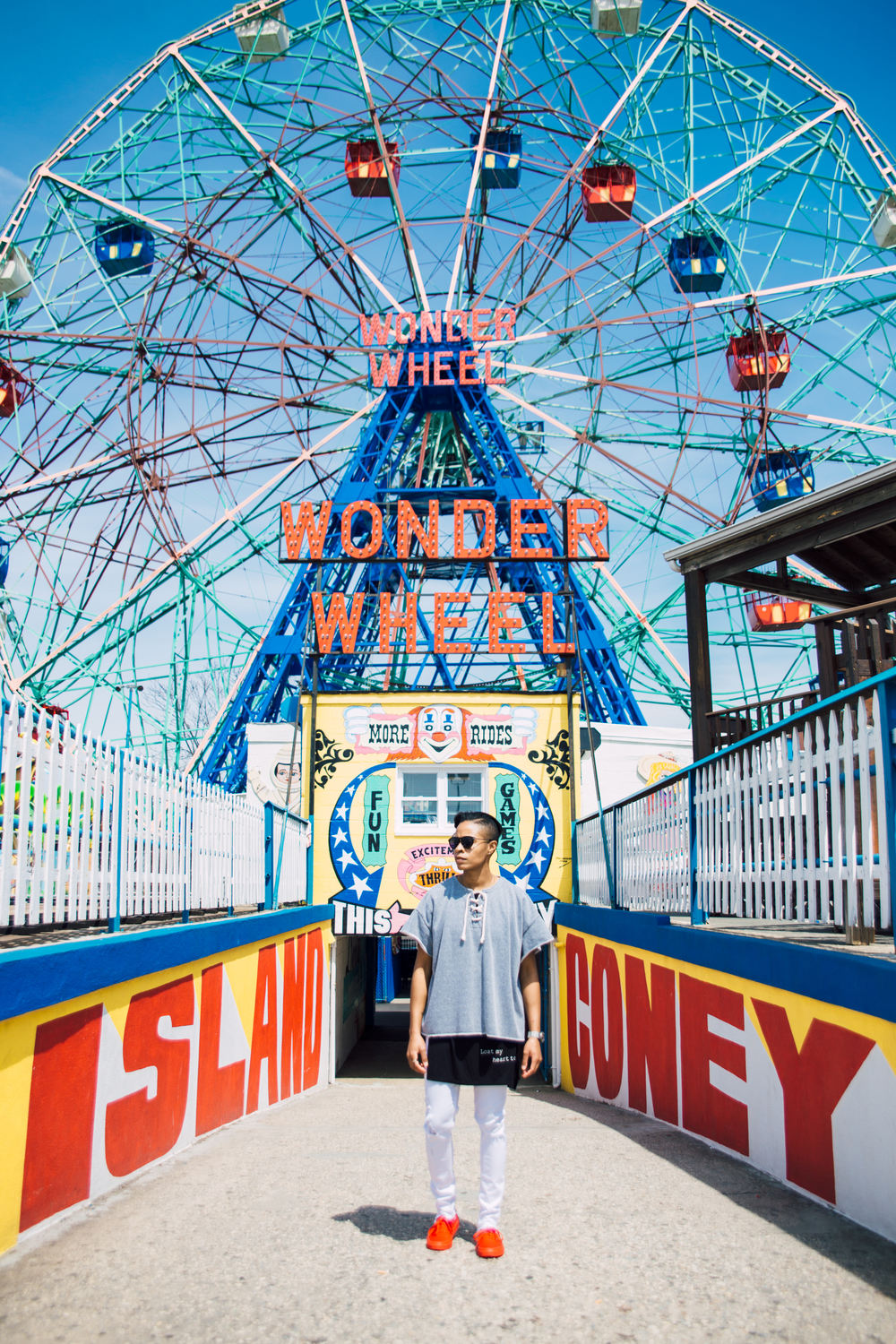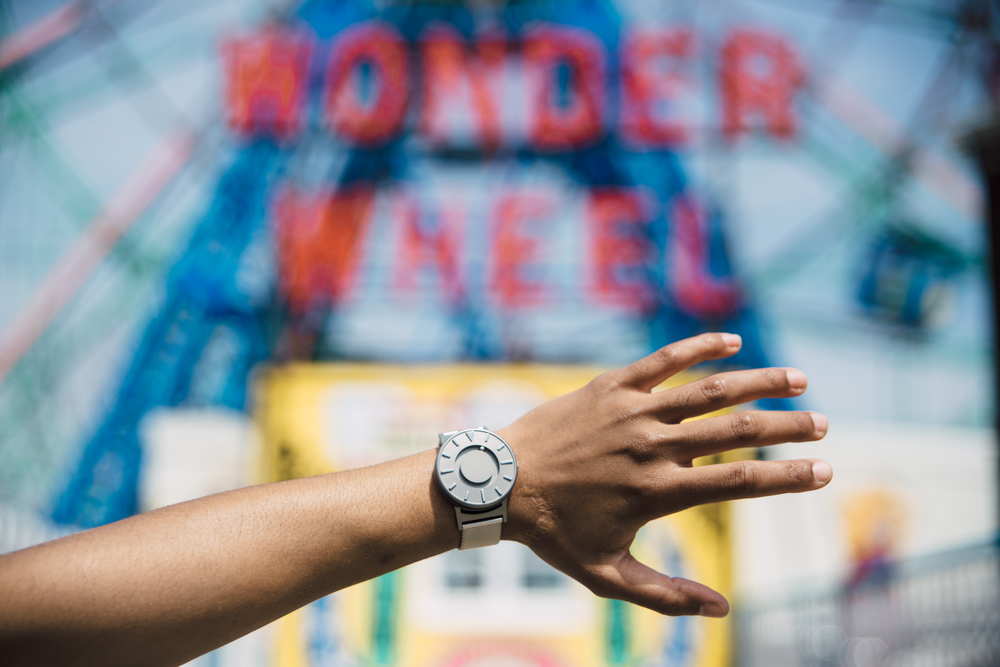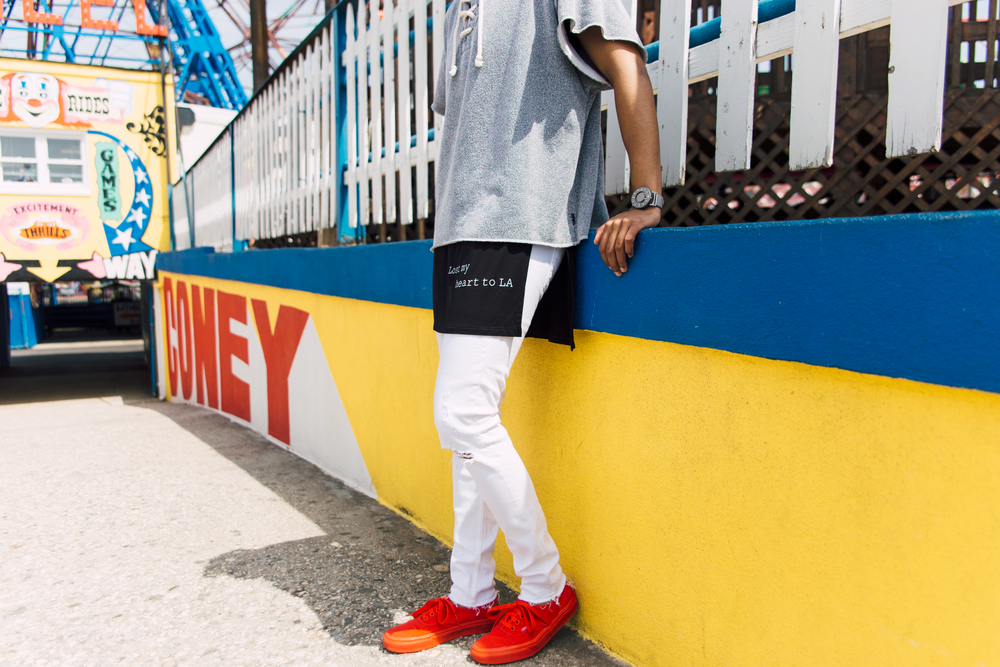 Taking it back to the day of 'The Warriors'.. Come out and pllllaaaayyyyyhhhaaa.
I've only been to Coney Island a handful of times, but the historic playground itself is one of the best places to shoot at in Brooklyn. The Wonder Wheel and Cyclone are not the only rides that you should experience, at least once, but they offer great backdrops. To bring even more life to the park, Coney Island has brought back Smorgasbourgs. For those of you who don't know what these are: Smorgasbourgs are like a food festival with over a dozen food vendors and tons of oversized art murals.
I went with my usual streetwear. These are colors that I regularly snapchat about: black, white, and red. I rarely blog about 'true streetwear', but I think it's important to continue sharing all sides of me. Since I snap about it, I thought I should start posting about the inspiration behind it. Plus this dope haircut continues to allow for me to dapple a bit more with my edgy side.
What do you think?
—
Wearing:
Biker Leather ASOS | Similar here
Sweatshirt Beacon's Closet
T-Shirt H&M | Shop here
Denim H&M | Shop here
Watch Eone Timepiece
Shades James Dean
Ring Forever 21
Sneakers Vans | Shop here