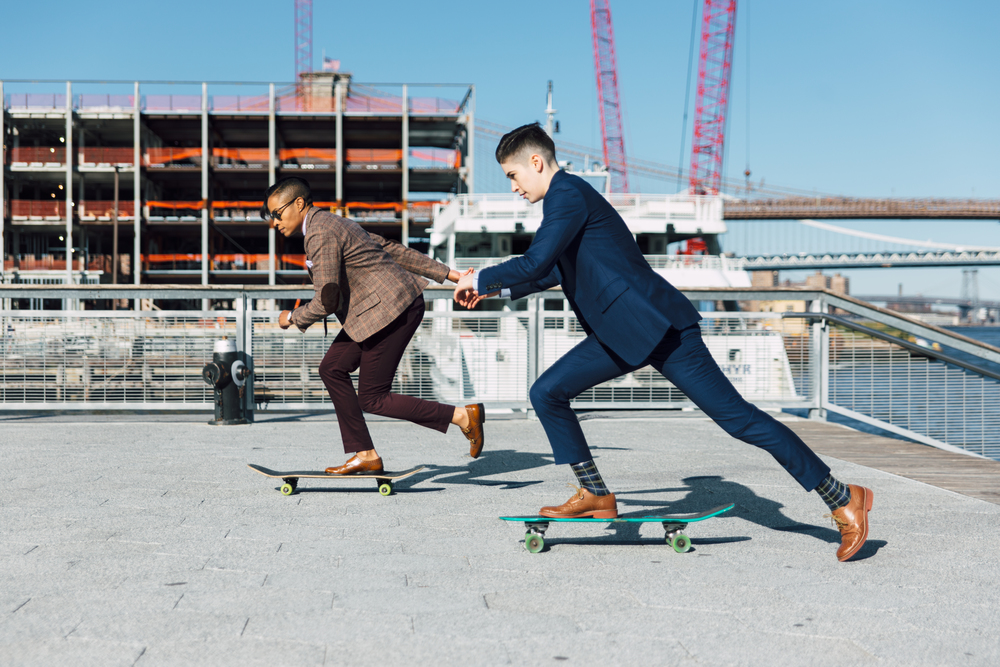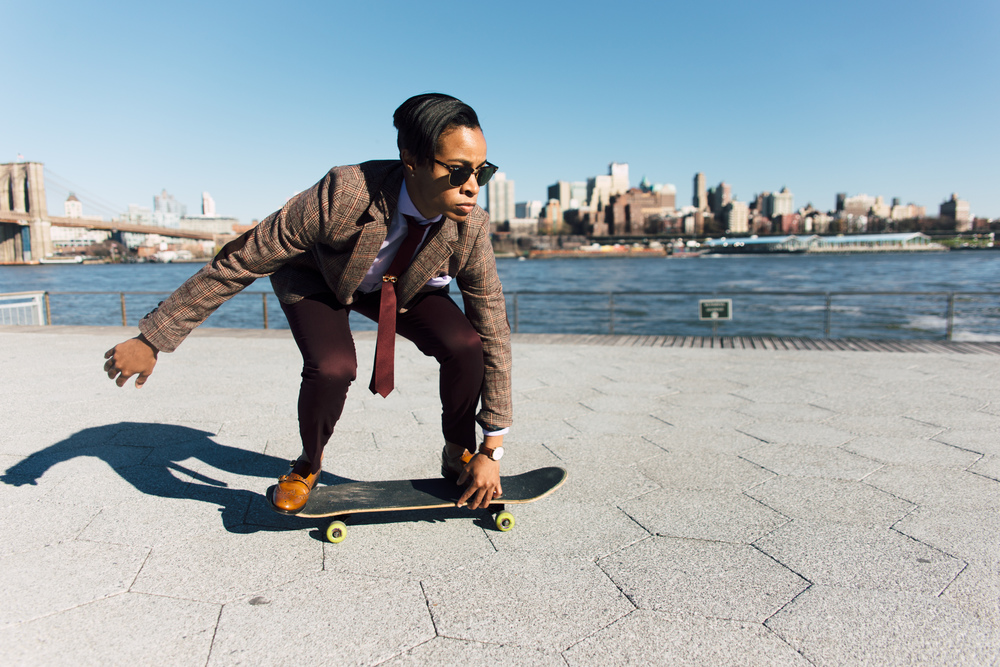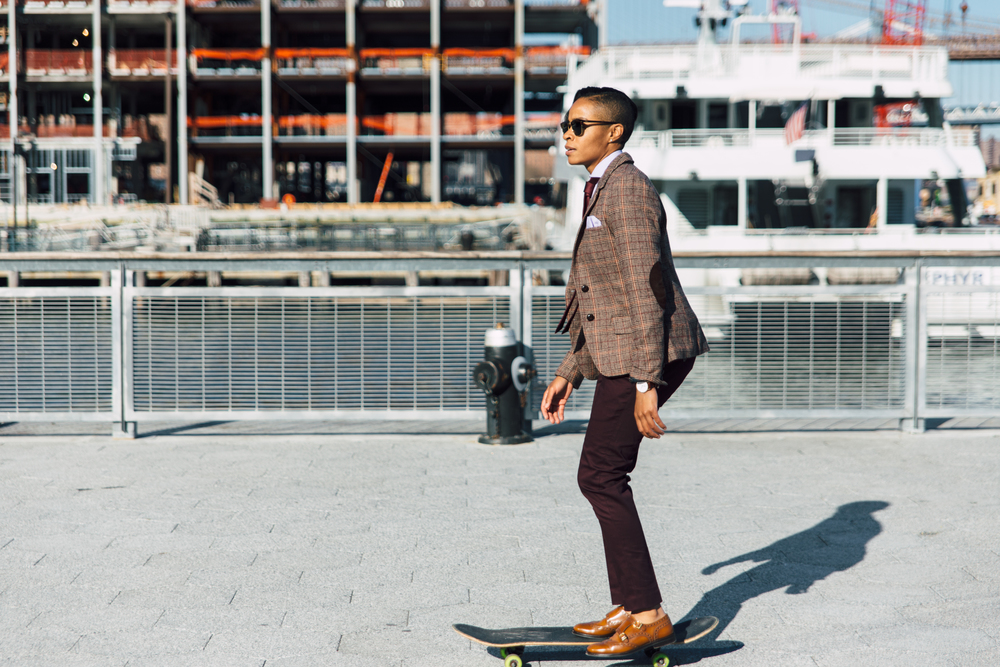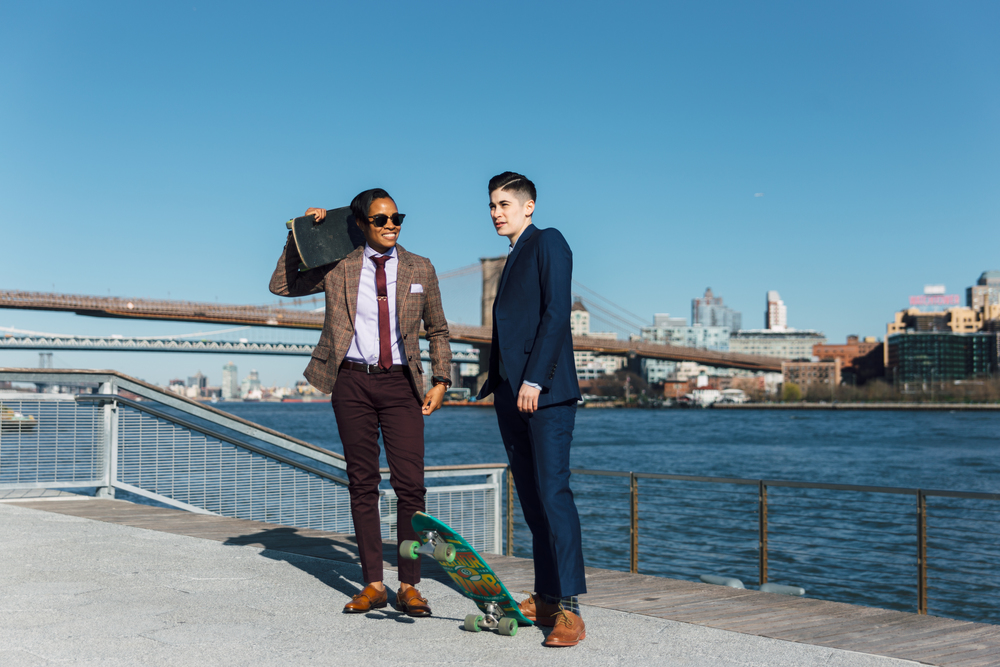 This weather is such a teaser and so up and down. My fellow Dapper Chick, Ali, and I have been attempting skate dates for some time now, but between the inconsistent weather and busy schedules it has been a struggle. We were finally able to get in a few hours the other day and we had a blast!
I have never skated in a suit before, so it was a new and challenging experience. Naturally, I thought that I'd hop on my board and just cruise around. Little did I know that the lack of flexibility and stiff outsole of my monks would be the thing to stop me. I quickly hit the deck on my first push off. It was hilarious.
Now let's dive into this look. Lately, I've been talking about transitional pieces. My last few looks have involved shades of blue, so I decided to mix it up with these brick and brownish tones. The blazer and all of its details was the life of this ensemble, complimenting every detail. The trousers, tie and shoes. I might have to start incorporating more browns into my wardrobe this summer.
What do you think of the color palette?
—
Wearing:
Blazer H&M
Shirt The Tailory NYC | Shop here
Trousers Topman | Similar here
Tie H&M
Tie Bar Melbourne Dapper
Shades Ray Ban | Shop here
Skateboard Plan B
Double Monks Church's