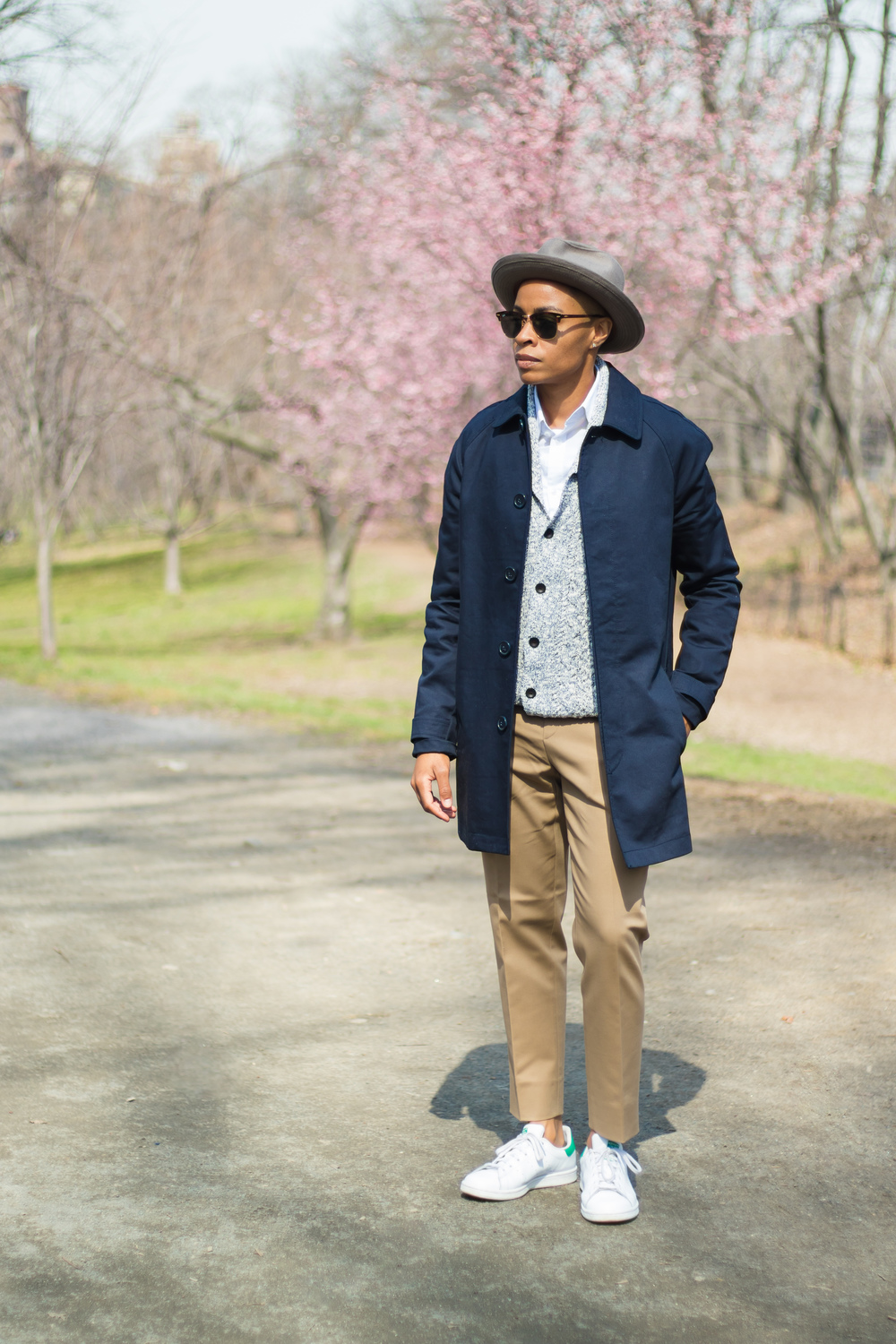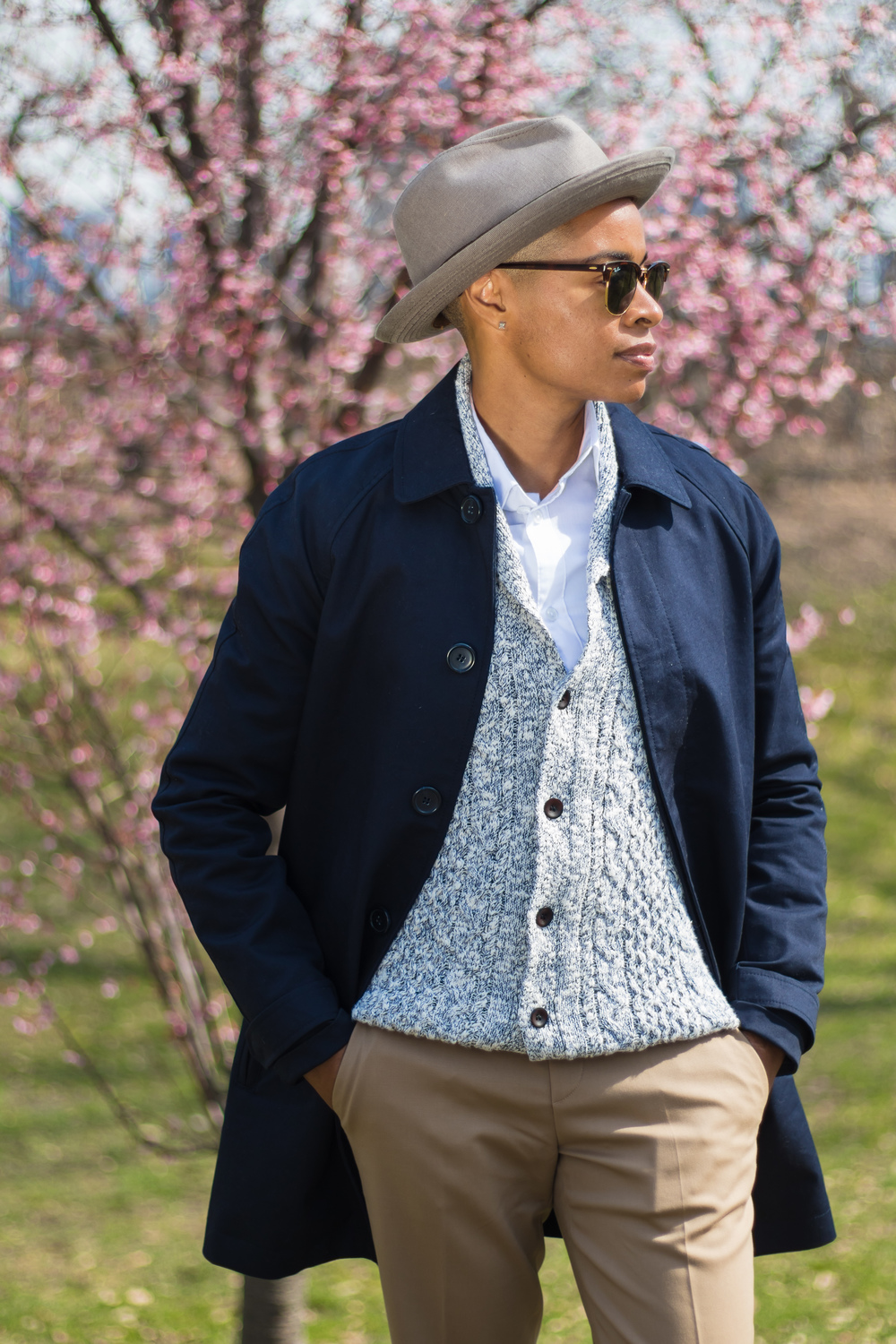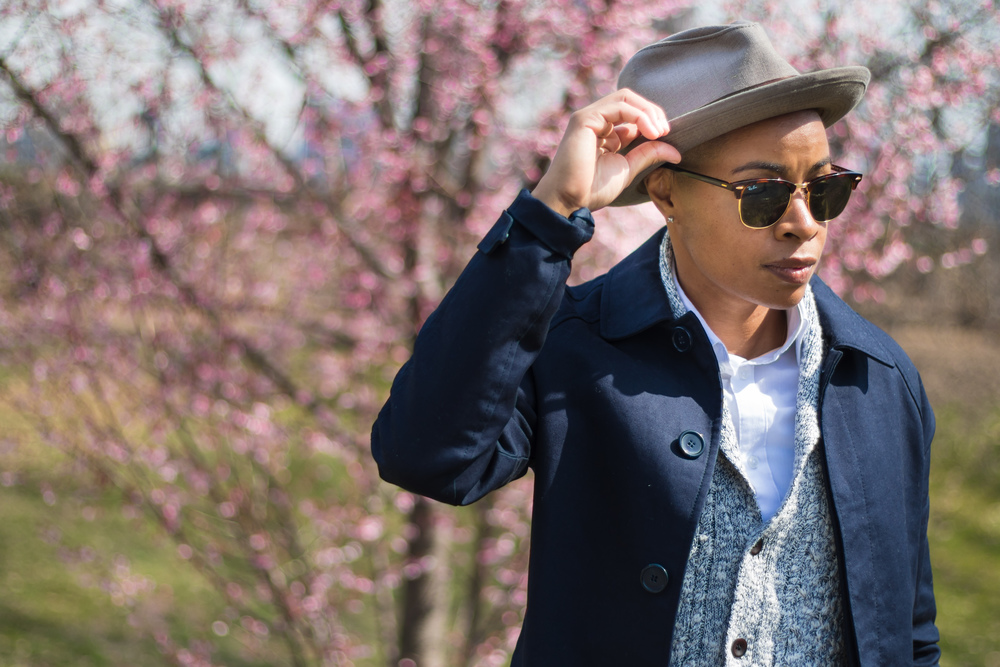 Spring is really here!!!! I know we've been talking about it for forever, but it has finally arrived 🙂 The flowers are starting blossoming, the trees are taking on color, and the sun is shining bright. Spring is my favorite season of the year, probably because I was born in May lol… but also because I am able to wear some of my favorite staples: trenches, more varieties of denim, drivers, linens, and brighter colors.
One of the best purchases that I made last year was this Mac Jacket. Mac jackets and trench coats are staple pieces for me and something I think that everyone should invest in. I'm big on versatility and these styles are just that! Either can be paired with anything from a suit to jeans and a t-shirt, which means they can work for just about everyone!
Versatility is extremely important to me, more so than being on trend. I'd rather have staple pieces that I can get a lot of use out of versus something that may be out of season in a few months. Make sense? Any who, this Mac jacket is a great layering piece. I layered it over a cardigan, button up shirt, tan trousers, and white sneakers.
Soon I will be introducing headwear into my wardrobe. An accessories go, I'm excited to explore these options. In this ensemble, it was a nice compliment to such a relaxing look.
What do you think? Am I ready for the season?
—
Wearing:
Mac Jacket Topman | Similar here
Cardigan Frank & Oak | Shop here
Shirt H&M | Shop here
Trousers Uniqlo | Shop here
Shades Ray Ban | Shop here
Hat Goorin Bros
Watch Daniel Wellington | Shop here
Stan Smiths Adidas | Shop here