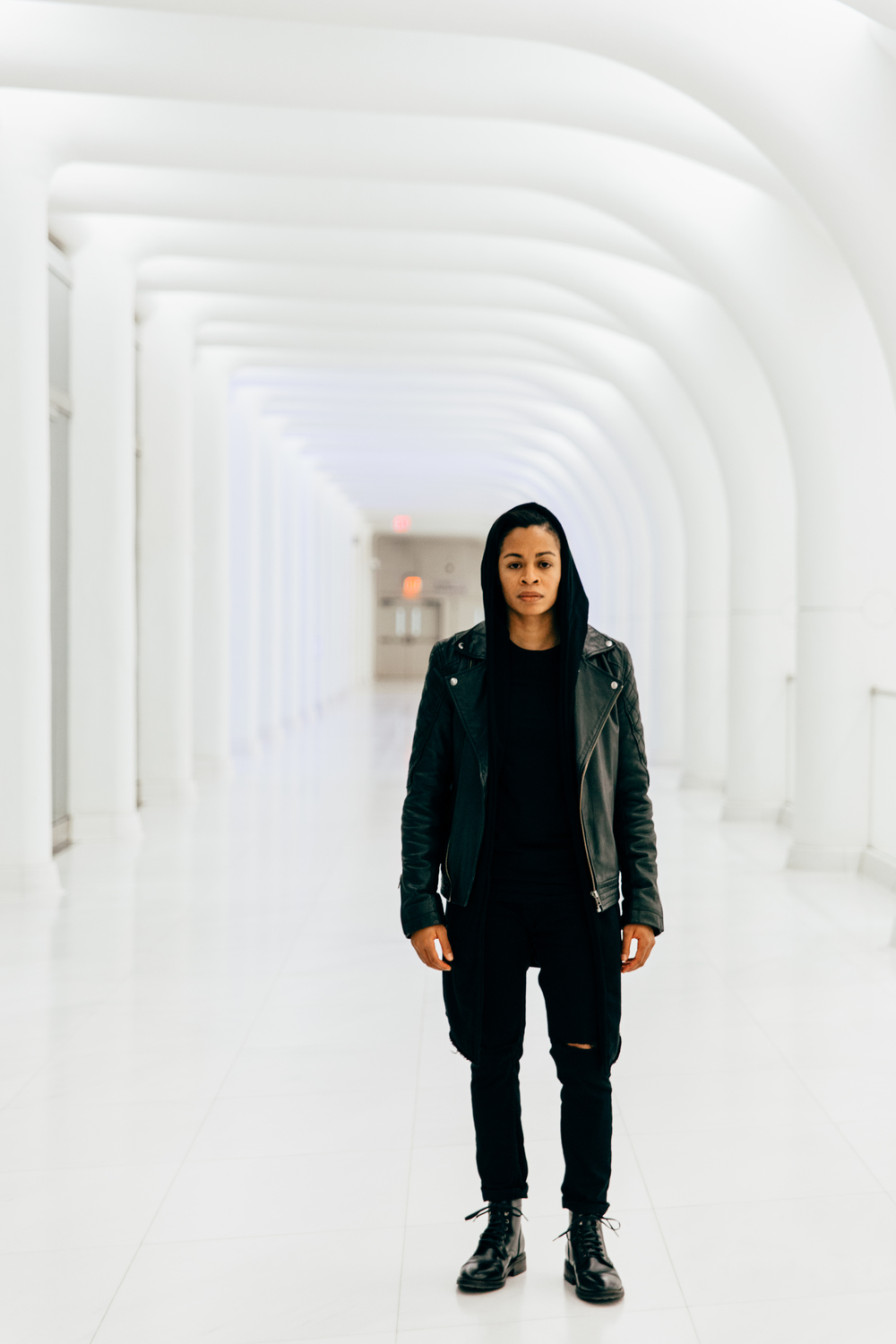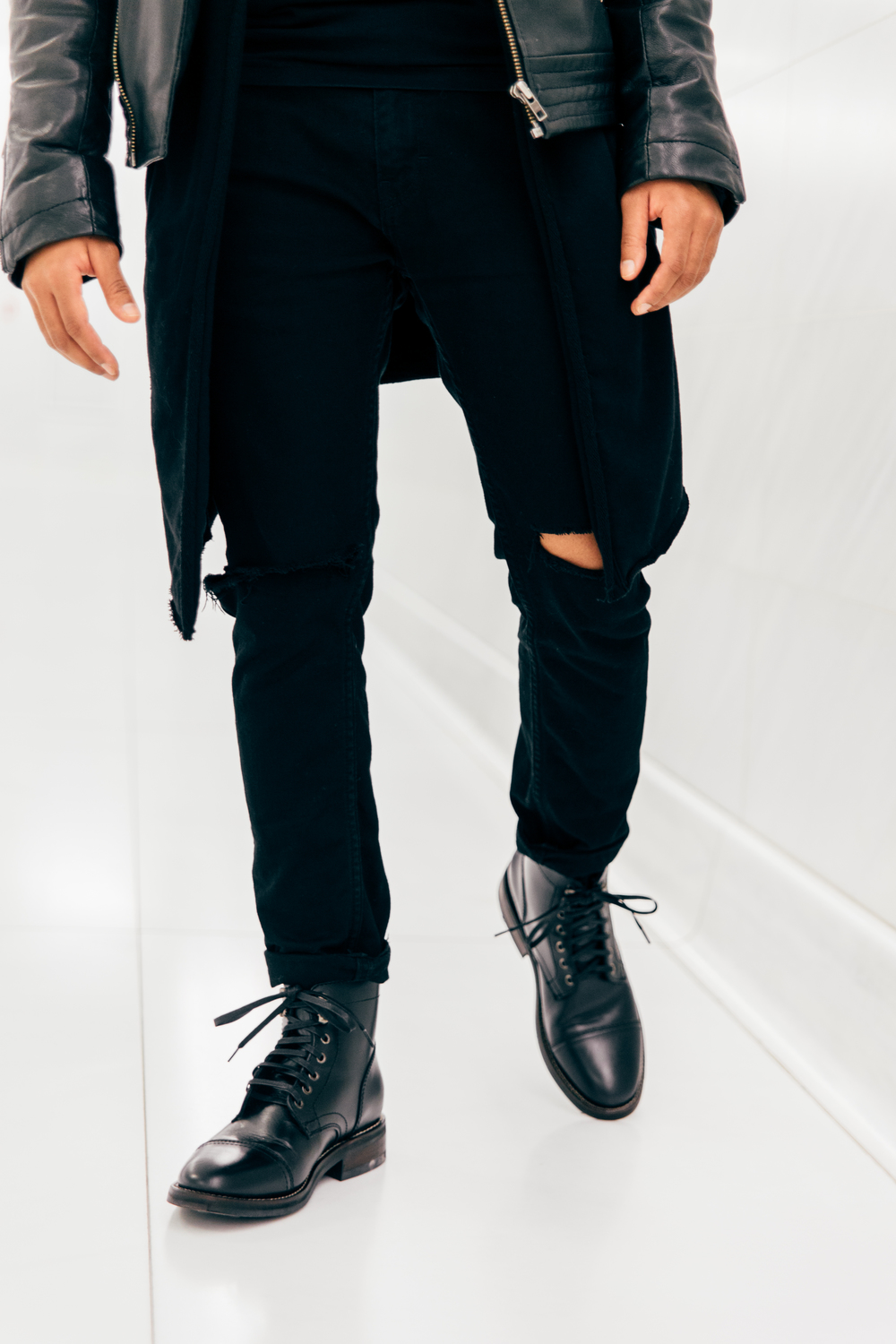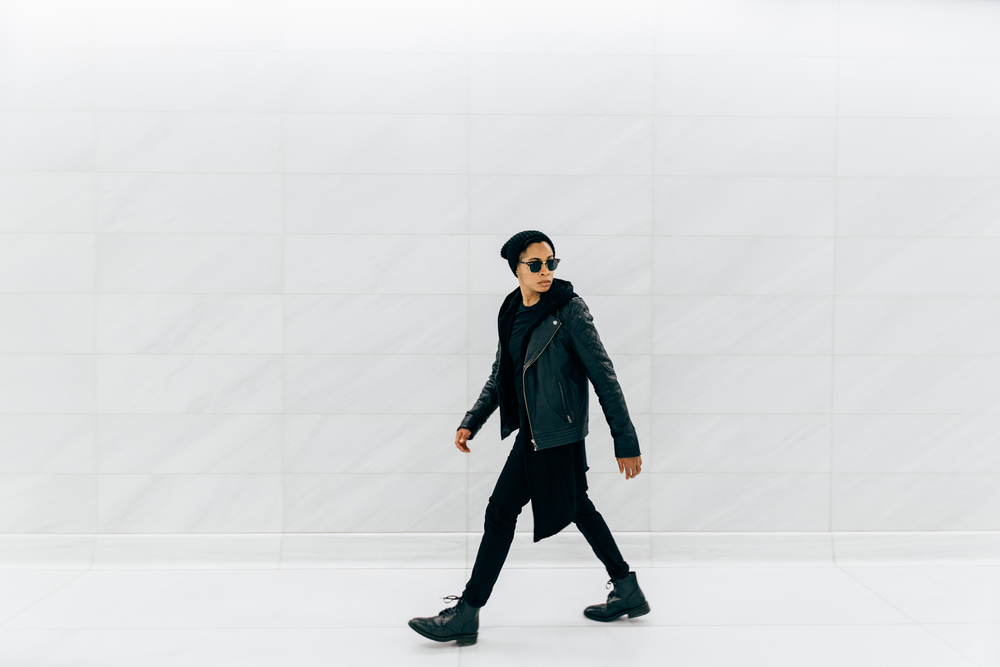 I had never been to the path station at the World Trade Center before shooting this look. I was blown away by the long white hallway. The lighting, walls, tiles, and architecture in this space are sooo amazing!!!! I cannot believe it took me this long to visit.
I love the color black. It seems like black is the new black nowadays. Everyone is wearing it in some shape or form. Whether it is an all black look or white and black. Monochromatic style is here to stay!
I threw on all of my favorite pieces for this look. Elongated hoody, biker leather ripped jeans, and Captain Boots. Since it 'technically' is winter and we have this semi brisk air, I added my heat tech beanie. And to finish it off, my Clubmaster shades. Comfy, but bold weekend wear.
"Now if you can't respect that your whole perspective is whack, maybe you'll love me when I fade to black!"
—
Wearing:
Biker ASOS | Similiar here
Hoody H&M | Shop here
T-Shirt Express  | Shop here
Jeans Topman | Shop here
Shades Ray Ban | Shop here
Beanie Uniqlo | Shop here
Boots Thursday Boots | Shop here