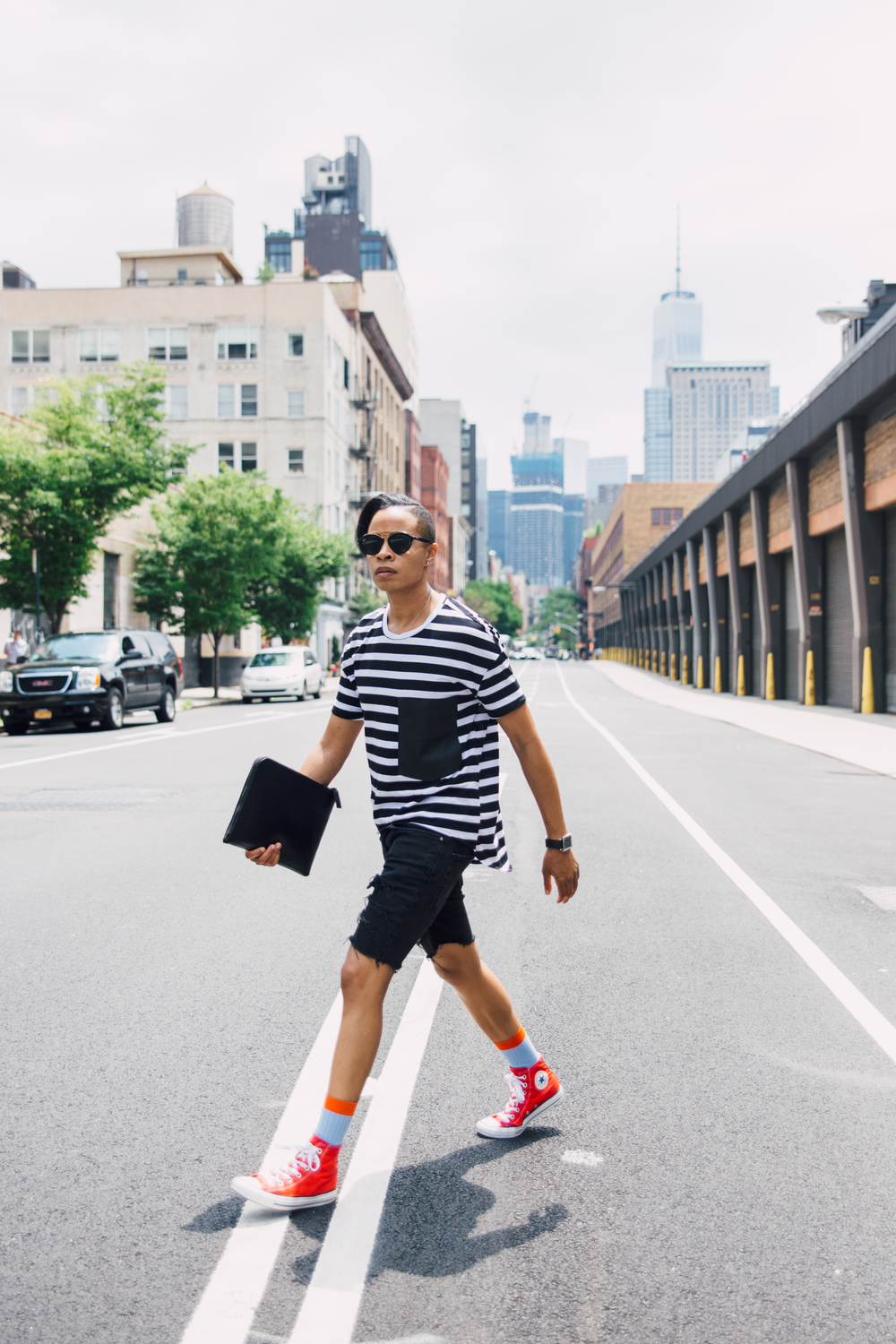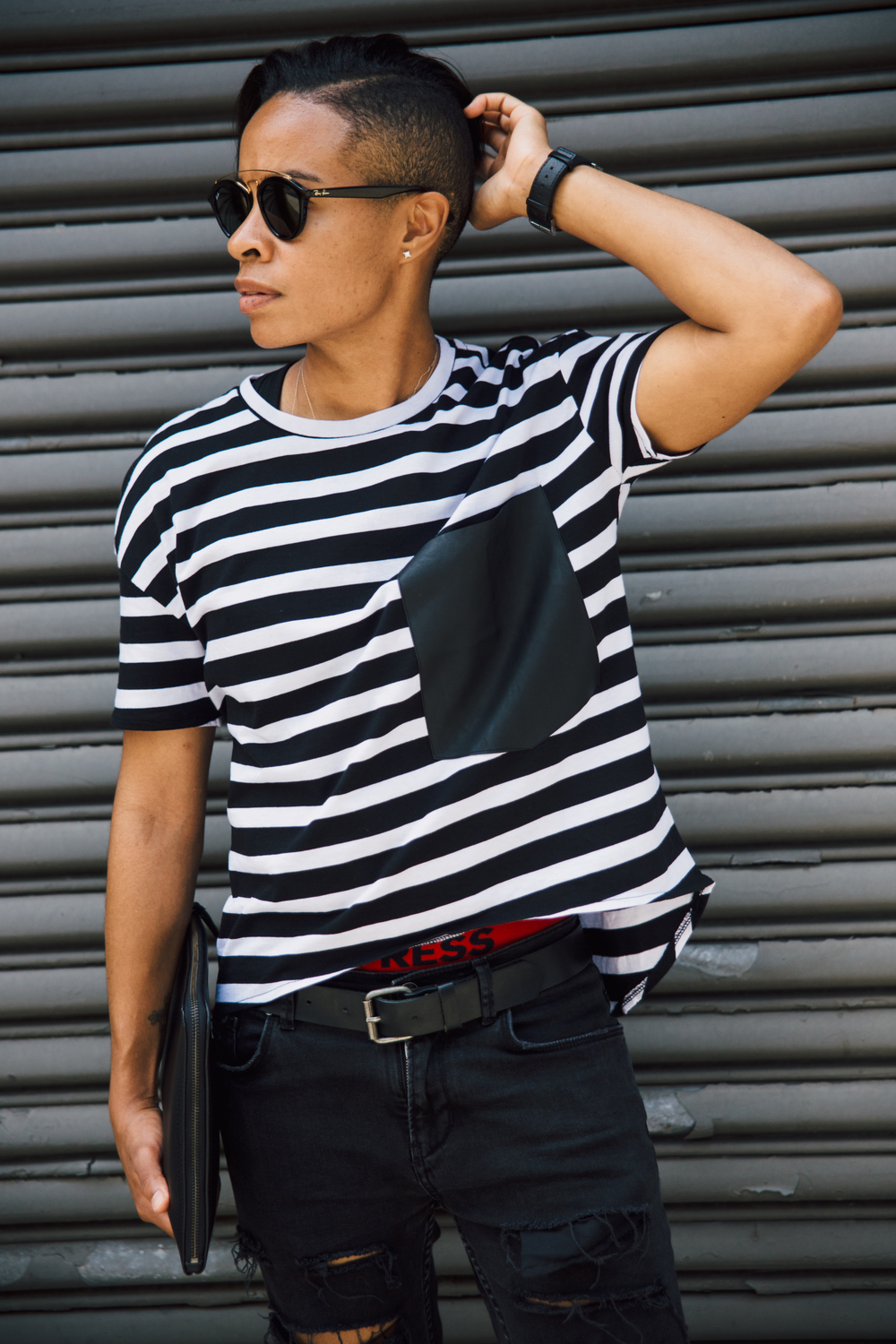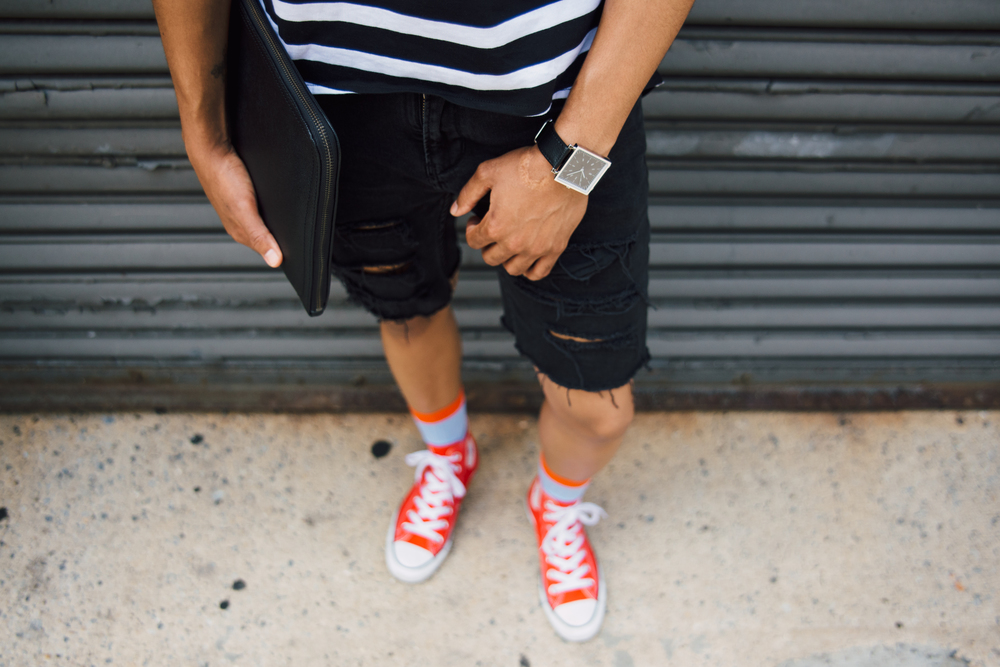 Shirt (Zara) • Shorts (Zara) • Shades (Ray Ban) • Clutch (Banana Republic) • Watch (Great George) • Socks (Uniqlo) • Chucks (Converse)
The heat was on on Day 3 so I decided to switch it up completely. I'm known for wearing suits throughout fashion week, so why not do something different?! Forget casually dressing down, I completely took it street!
These days, I find myself more surprised, eager, and excited to explore and shop the woman sections of stores. I picked up this cropped front, elongated back top during Zara's summer sale. The style plus oversized leather pocket were just the right look and instantly caught my eye, plus it was perfect for a street fashion look. I paired it with my favorite color bottoms, black, and added a pop of color with my footwear. To add a bit more of a twist I wore baby blue and red high socks instead of a simple black pair. I mean the point is to set your own trend instead of following it, right?!
—
Wearing:
Shirt Zara
Shorts Zara
Shades Ray Ban | Shop here
Clutch Banana Republic
Watch Great George
Socks Uniqlo
Chucks Converse | Shop here