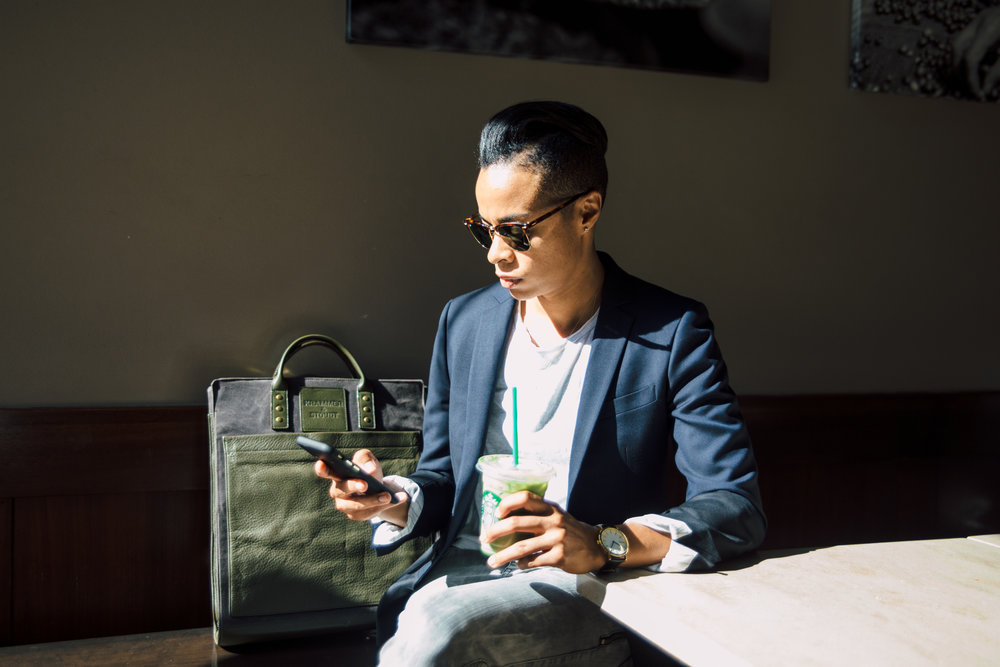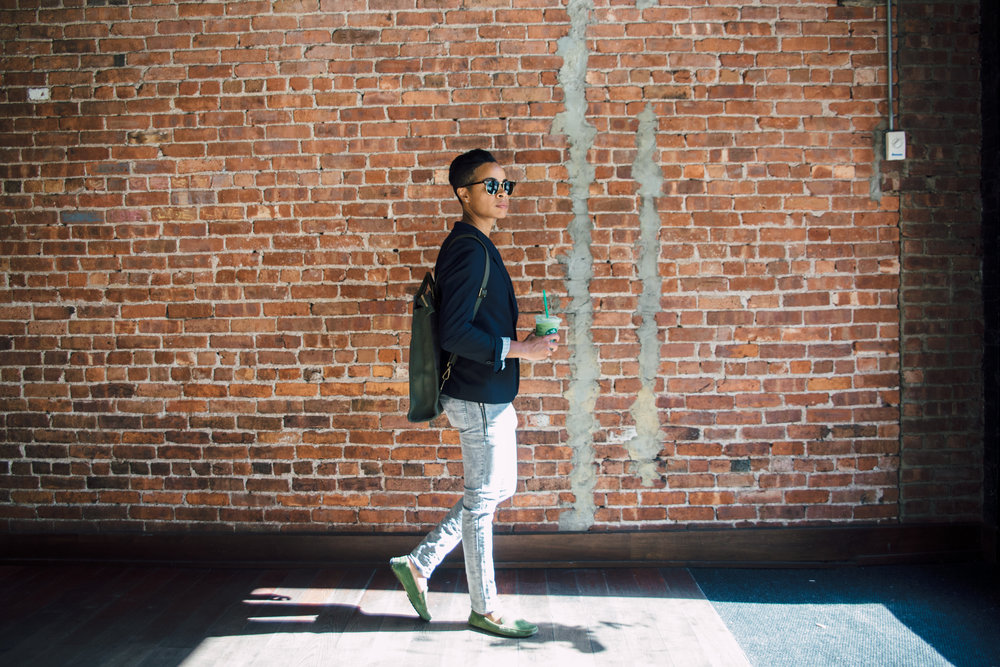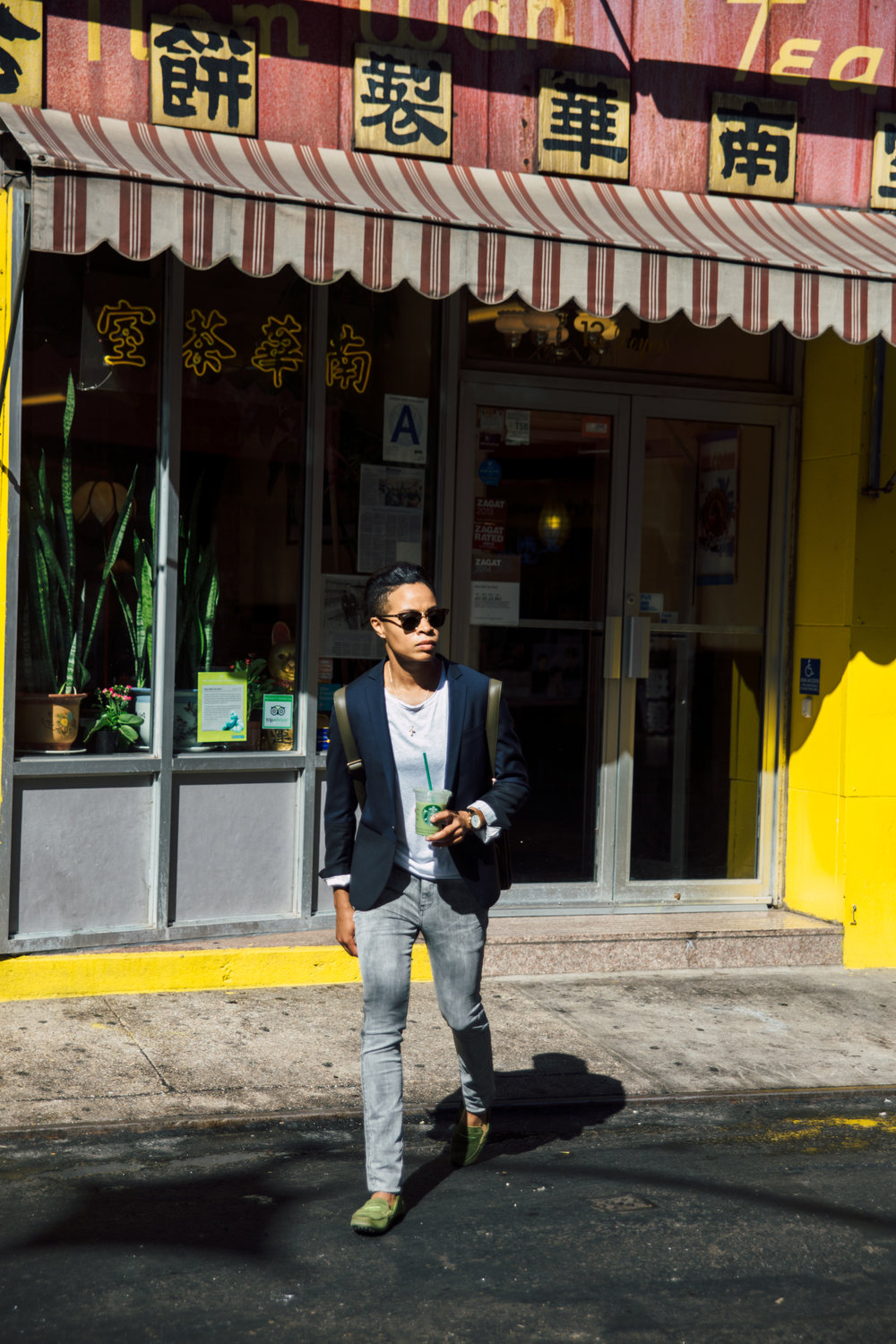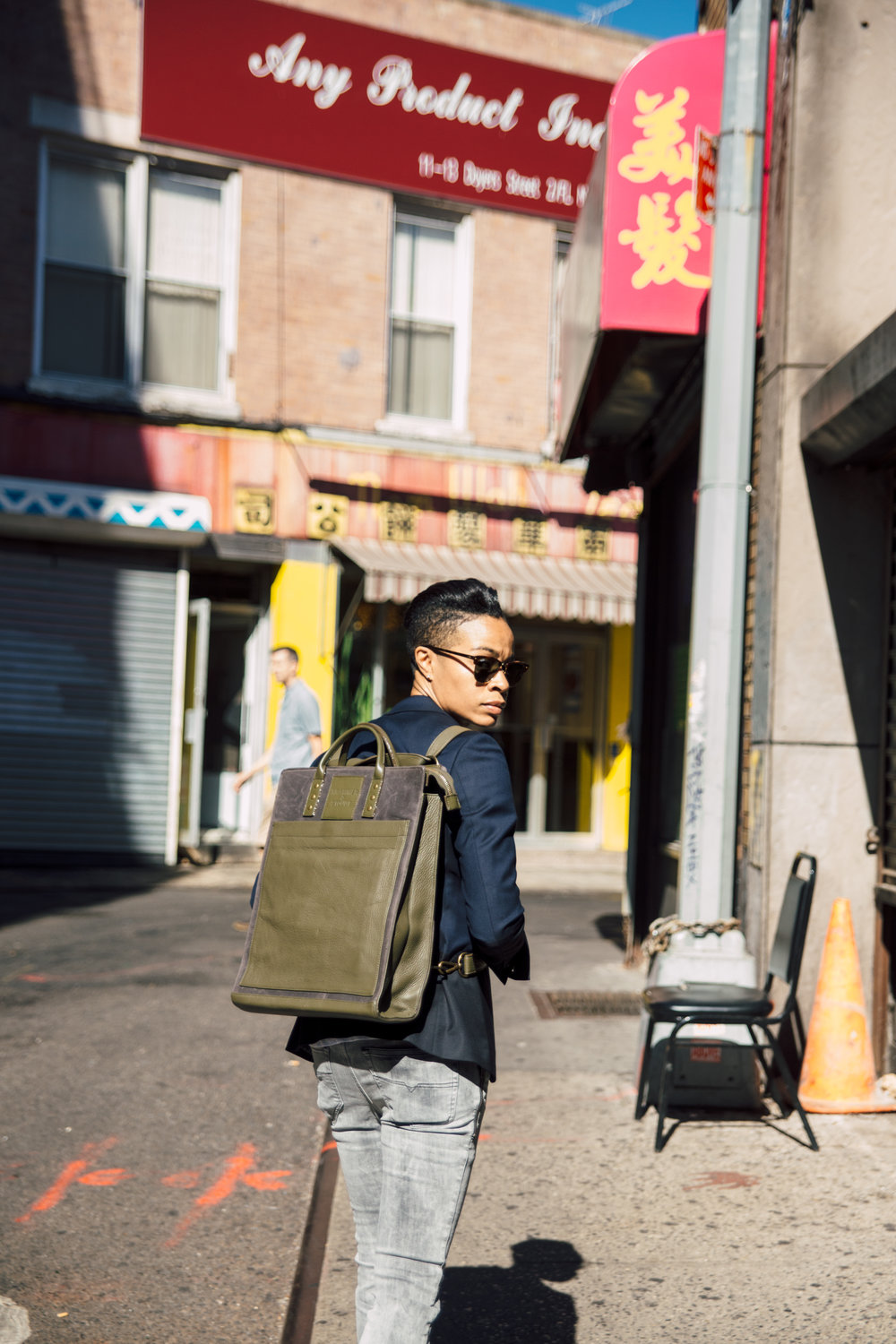 I am so happy that Fall is in full effect. Well maybe not full effect, but it is hear!!!
Darks, layers, and, contrast colors all at my fingertips. Please tell me you all are as excited as I am 🙂
I pulled out a two tone blazer, compliments of Shao (The Tailory NYC). I'm sure you're getting sick of me mentioning Shao and tailored pieces, but I cannot get enough of clothing made specifically for me!
This black and blue two-toned blazer was the perfect piece to kick of Fall fashion. As per usual, I stepped away from the traditional suit and paired the suit jacket with a pair of biker jeans.  I've been pretty casual and laid back these last few months and felt it only right to enter the new season the way I left the previous.  I added an olive green accent to the ensemble using my Manolo Blahnik drivers and this multi purpose bag that can be used as a backpack and carryall.
Not too flashy, but chic enough to make a statement.
Remember, simplicity is key! Let your details do all the work!
—
Wearing:
Blazer The Tailory NYC | Size Custom | Shop here
Shirt H&M | Size X-Small | Shop here
Denim Diesel | Size 28
Shades Ray Ban | One Size | Shop here
Backpack Krammar & Stoudt
Drivers Manolo Blahnik