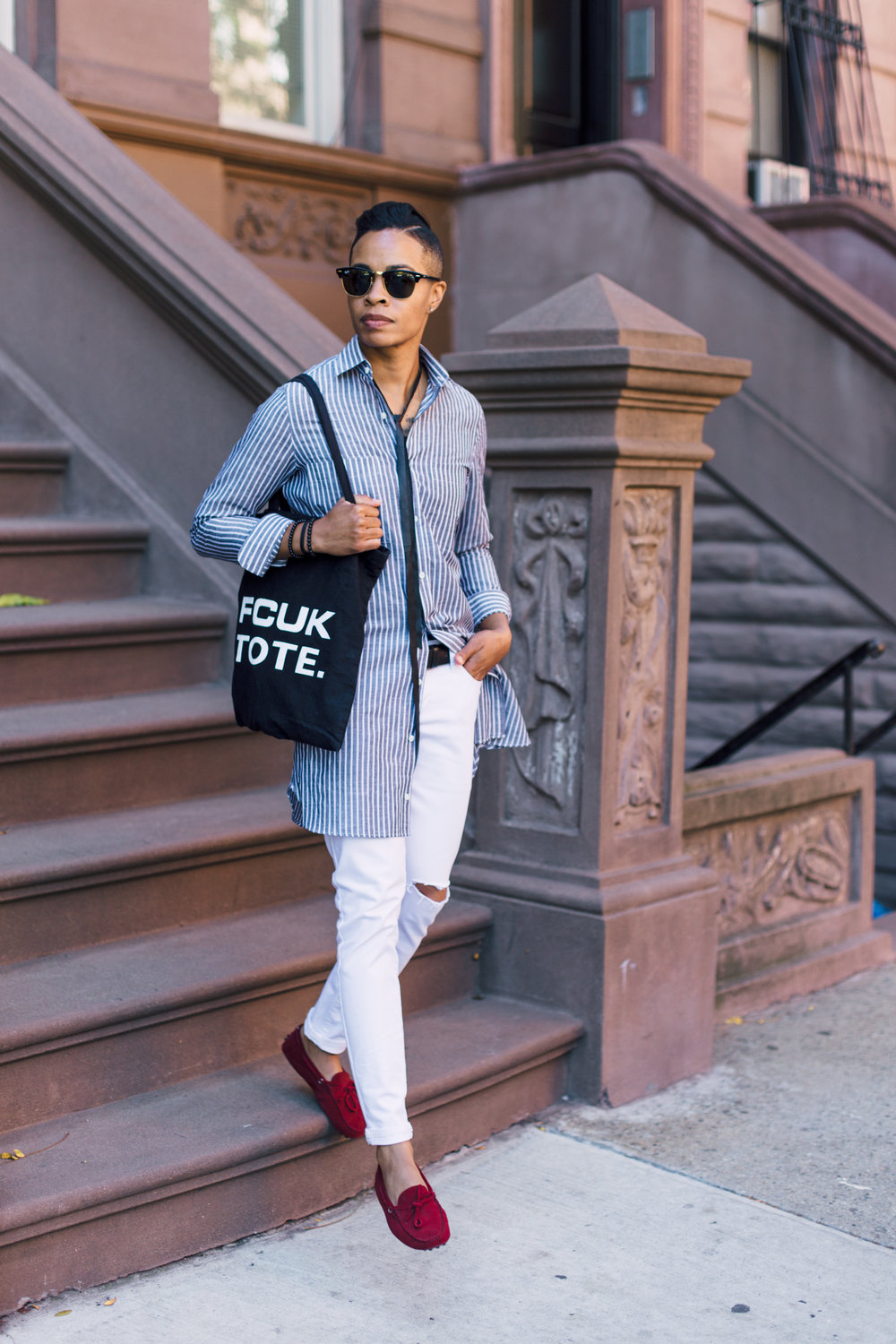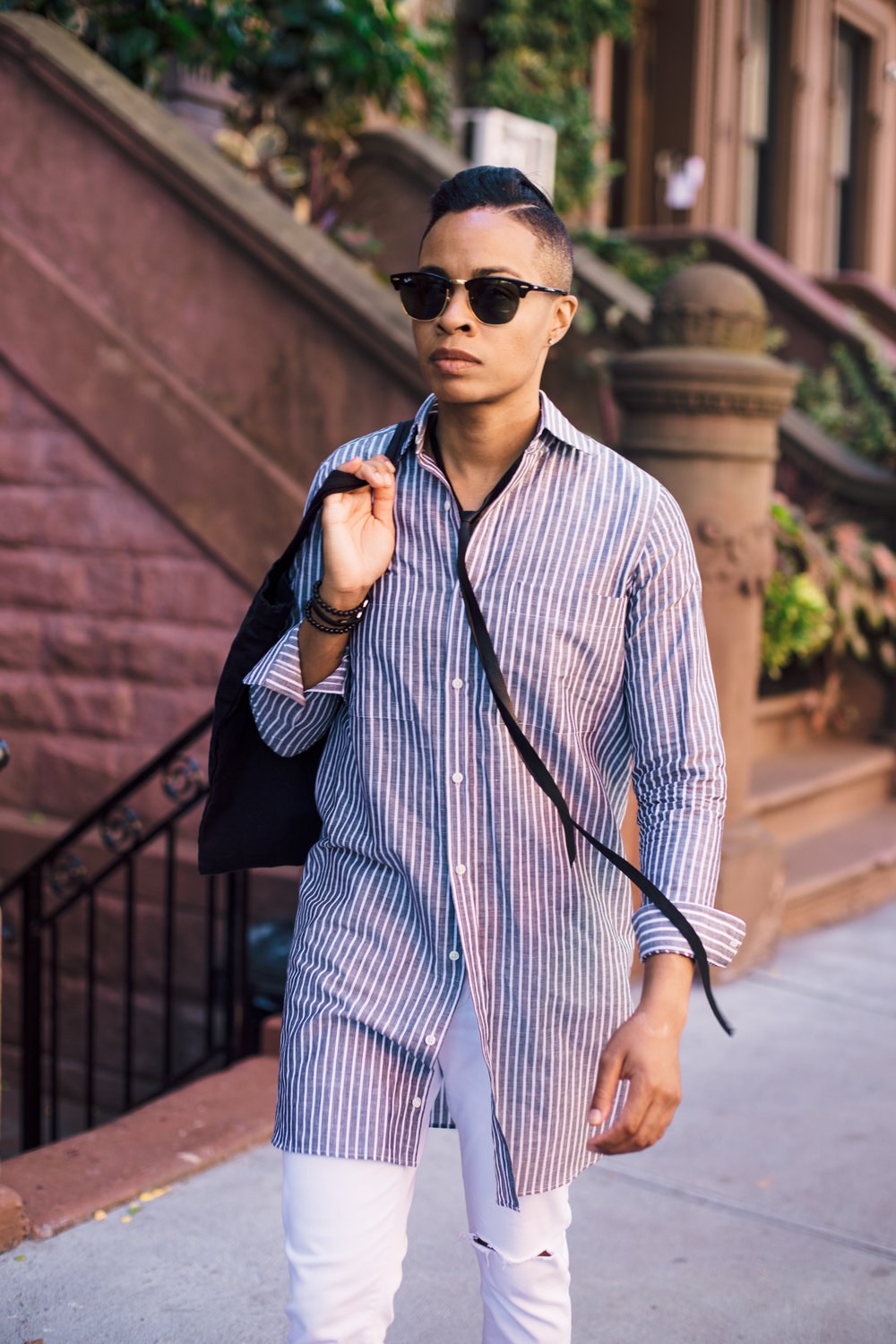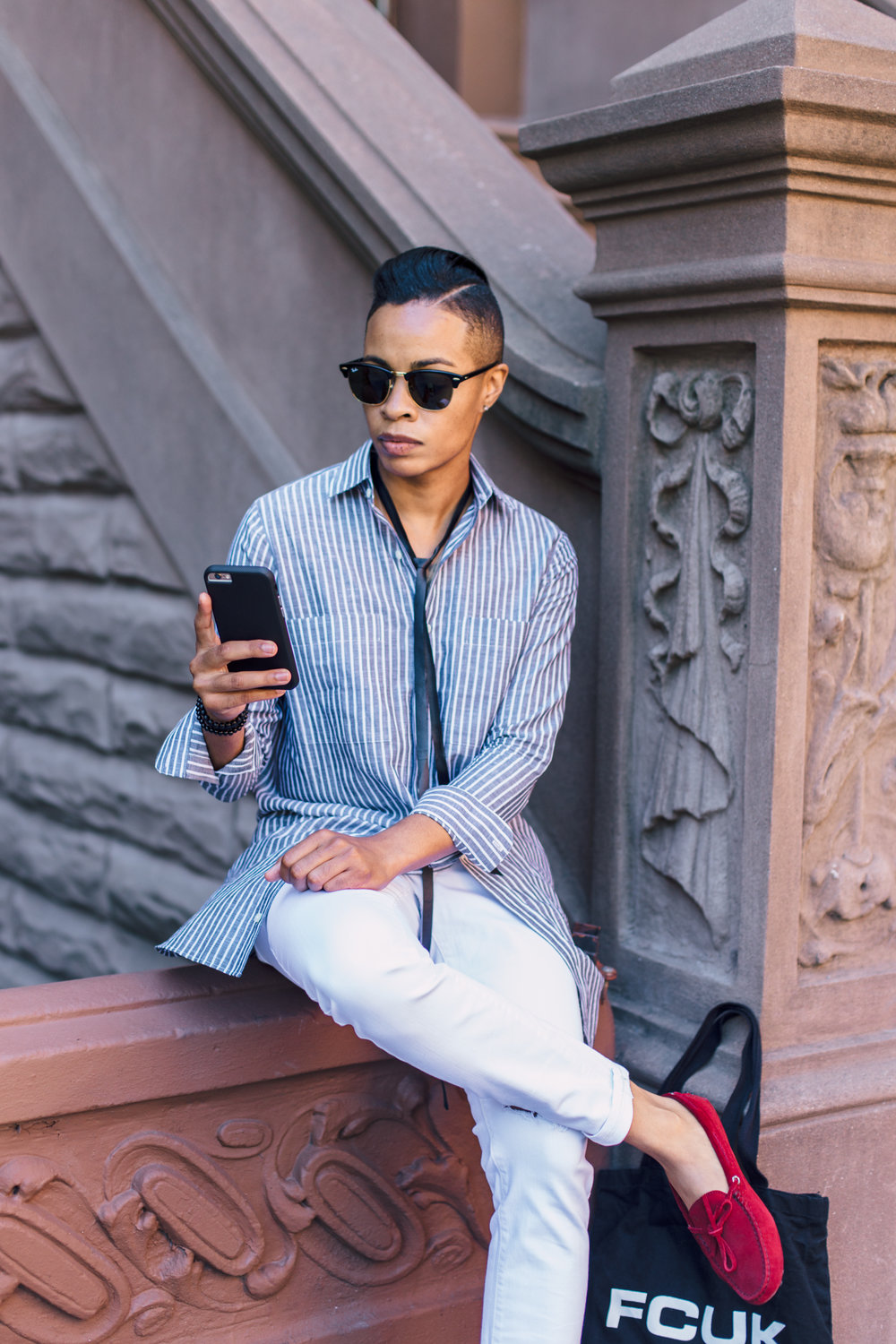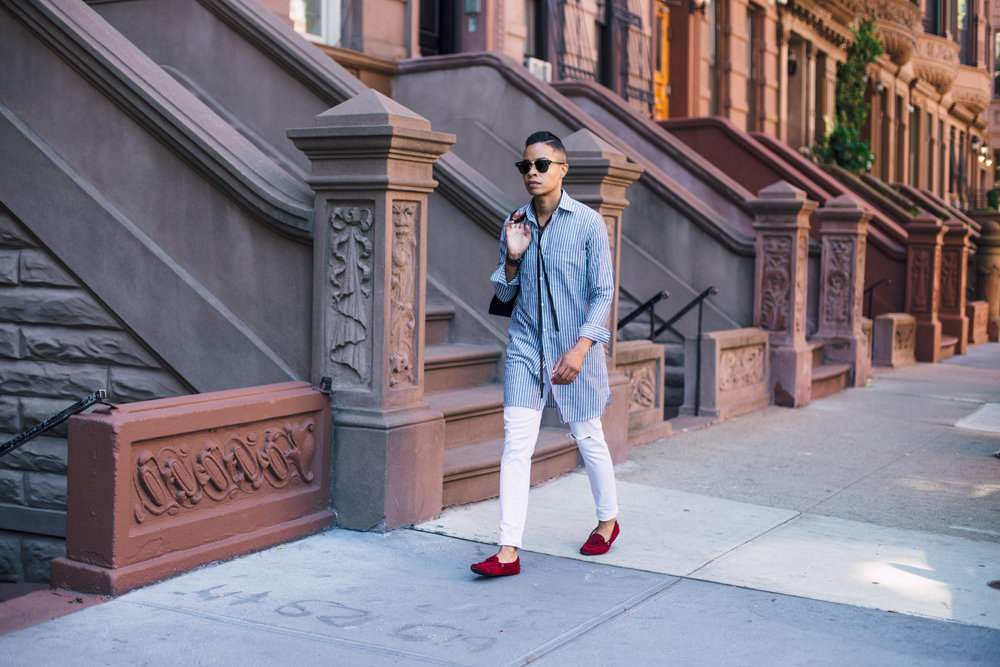 Thanks to Shao, elongated button ups and skinny leather ties may become my next personal trend.
Starting each season, since the launch of our partnership, Shao has pushed my style to new heights. Entering the world of bespoke and custom clothing has not only elevated my personal style but has allowed me to fine tune what I originally wanted to stand for: a unique, sophisticated, and, edgy woman in menswear!!!
My Fall 2016 wardrobe will combine some of my favorite go to pieces such as elongated tops and drop crotch trousers. But Shao is also daring me to step out into new and old trends that I didn't initially flock to.
Stay tuned and watch my Fall/Winter wardrobe unfold.
It just may be my favorite season thus far!
—
Wearing:
Shirt The Tailory NYC | Size Custom | Shop here
Jeans Old Navy | Size 6 | Shop here
Tie The Tailory NYC | Custom | Shop here
Bracelet Jonas Studio
Shades Ray Ban | One Size | Shop here
Drivers Tods | Size 37 | Shop here – Women's • Men's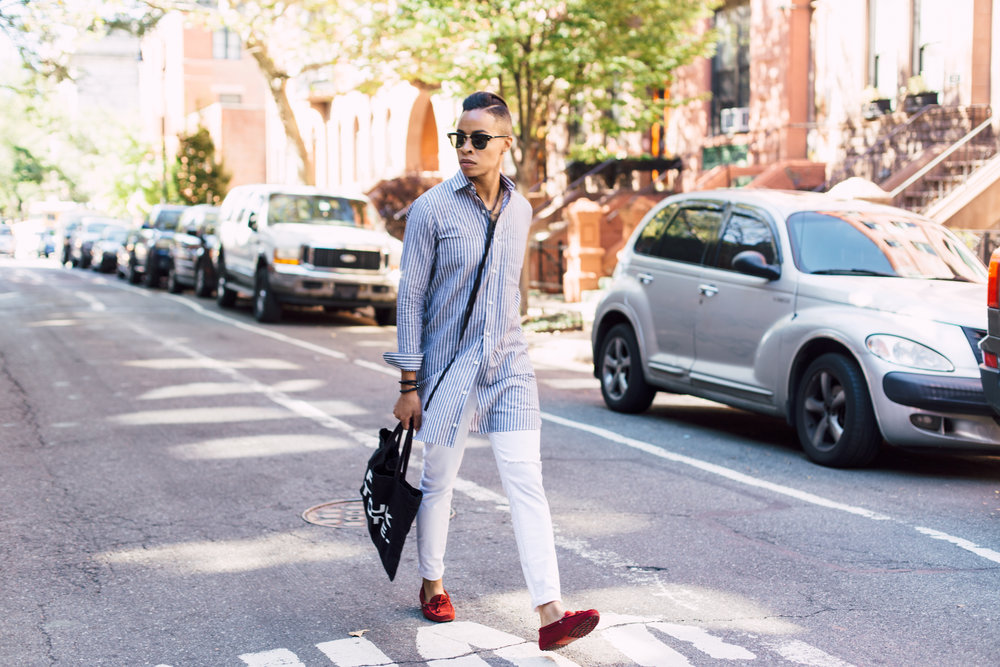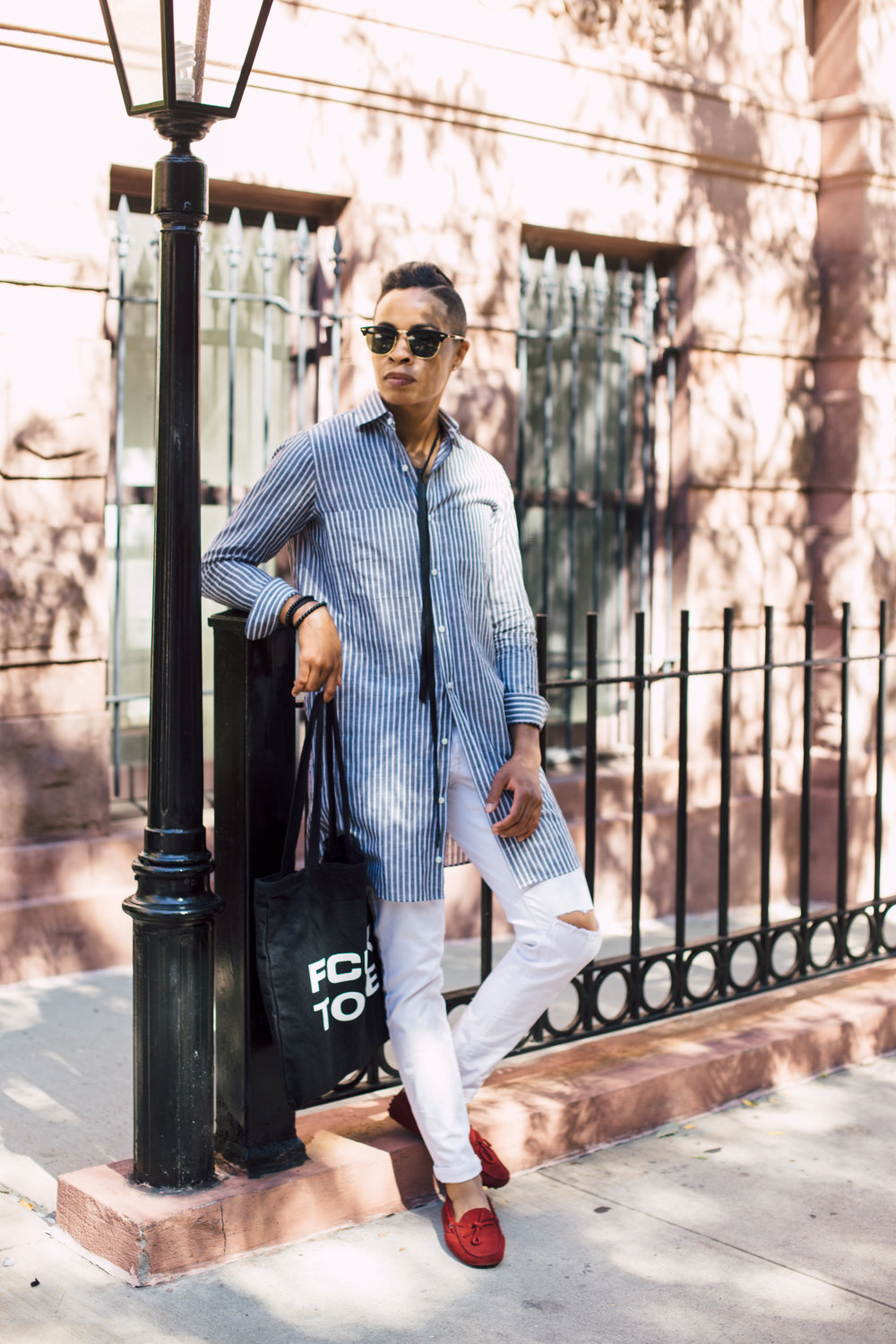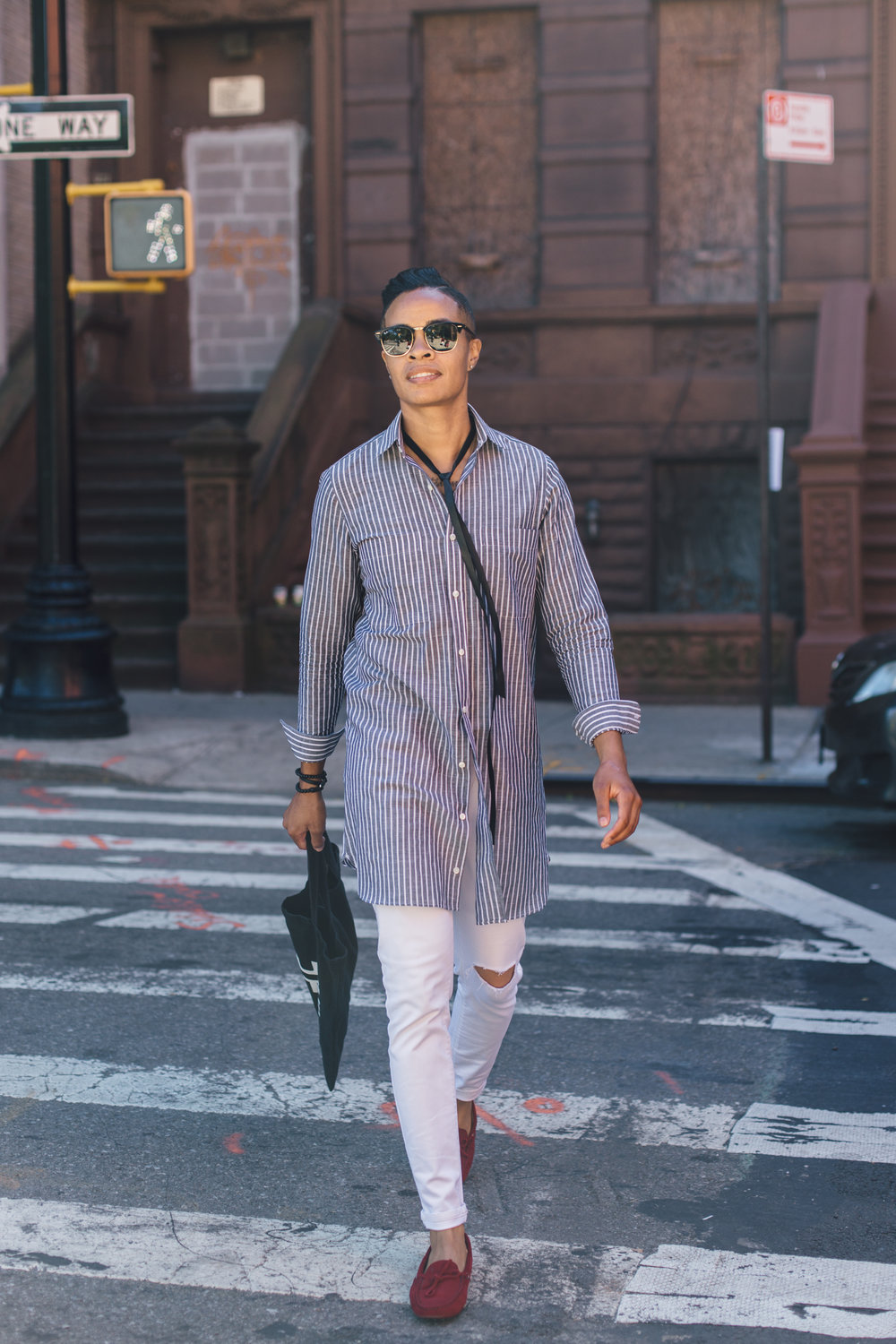 Best,
Danielle
#ShesAGent