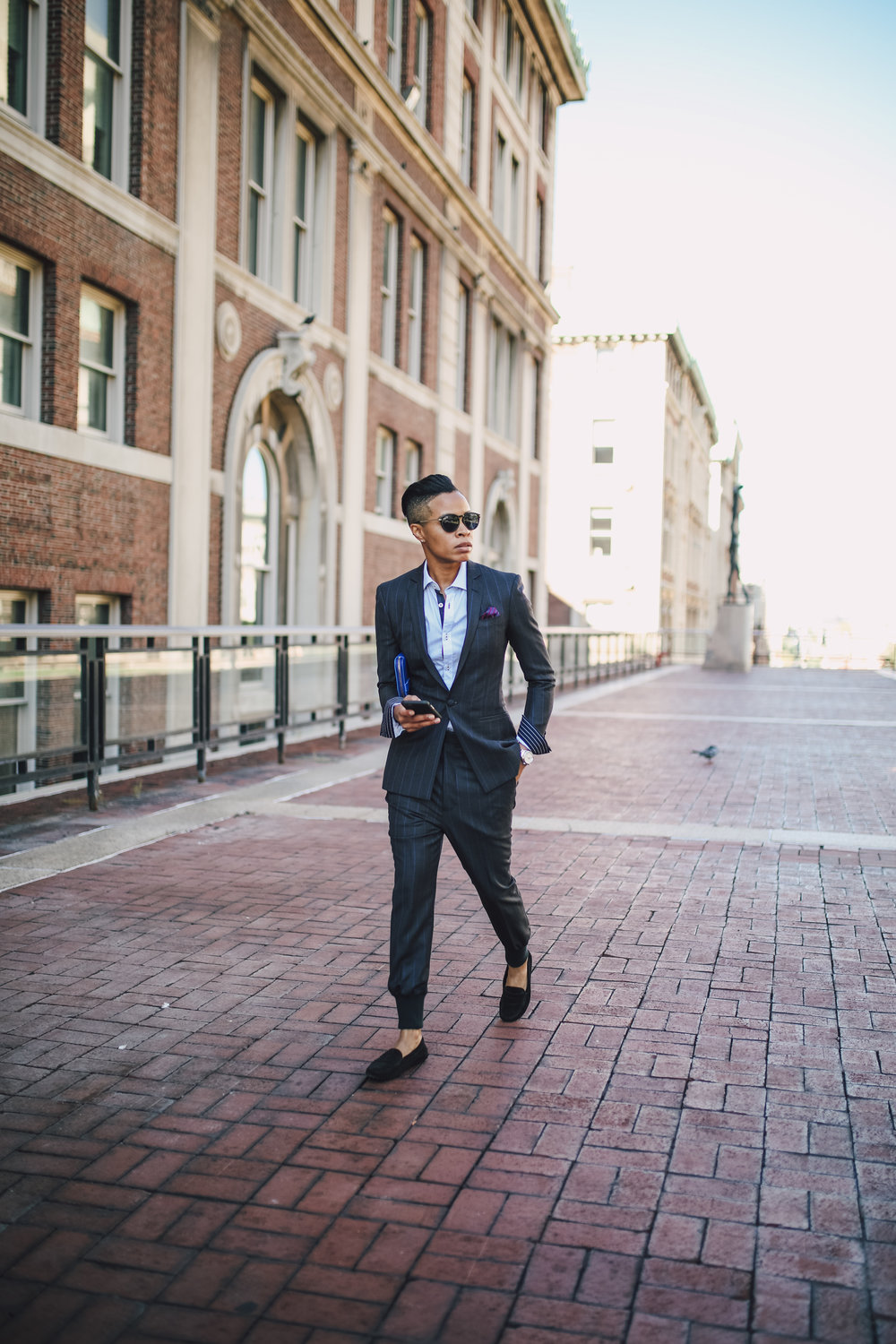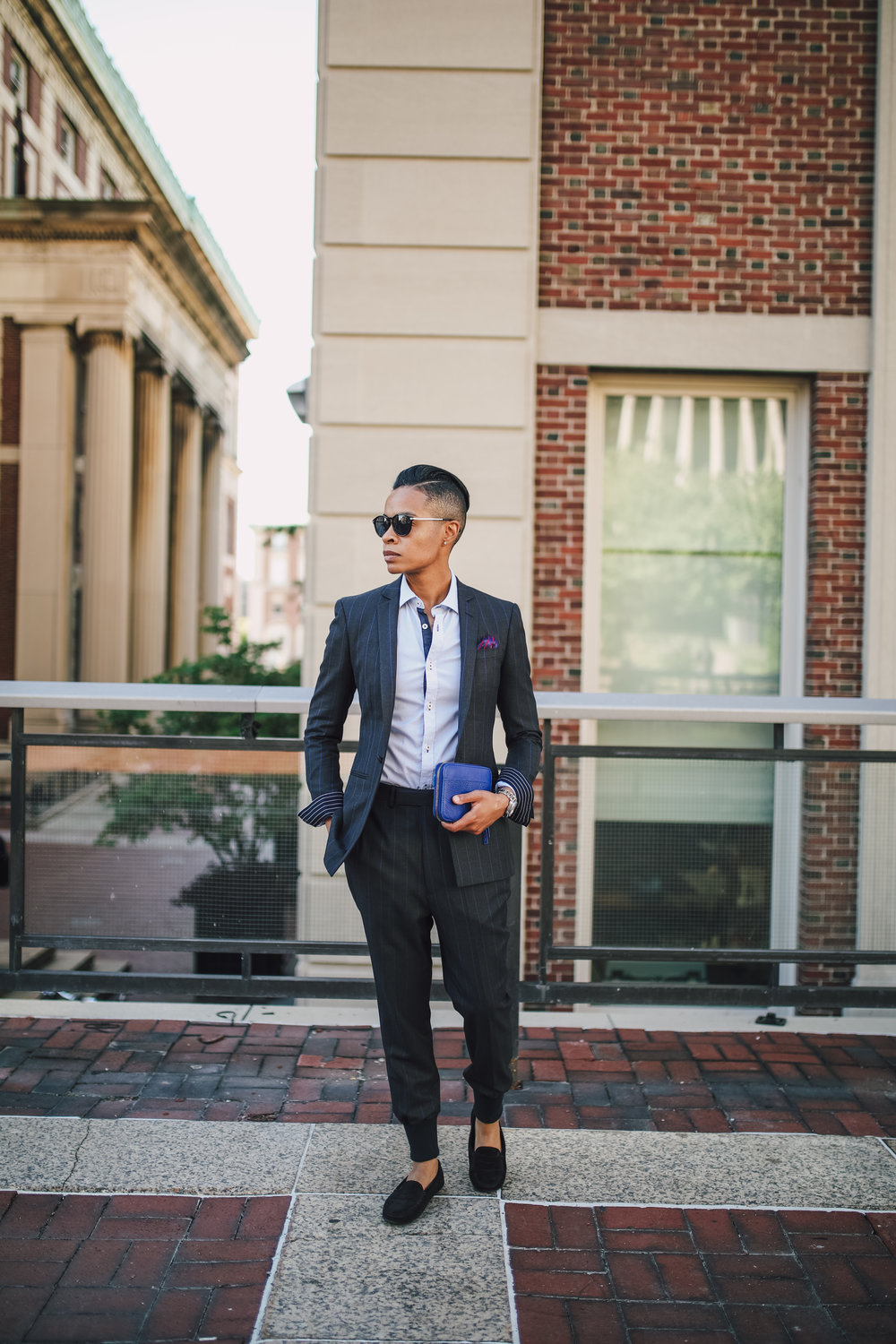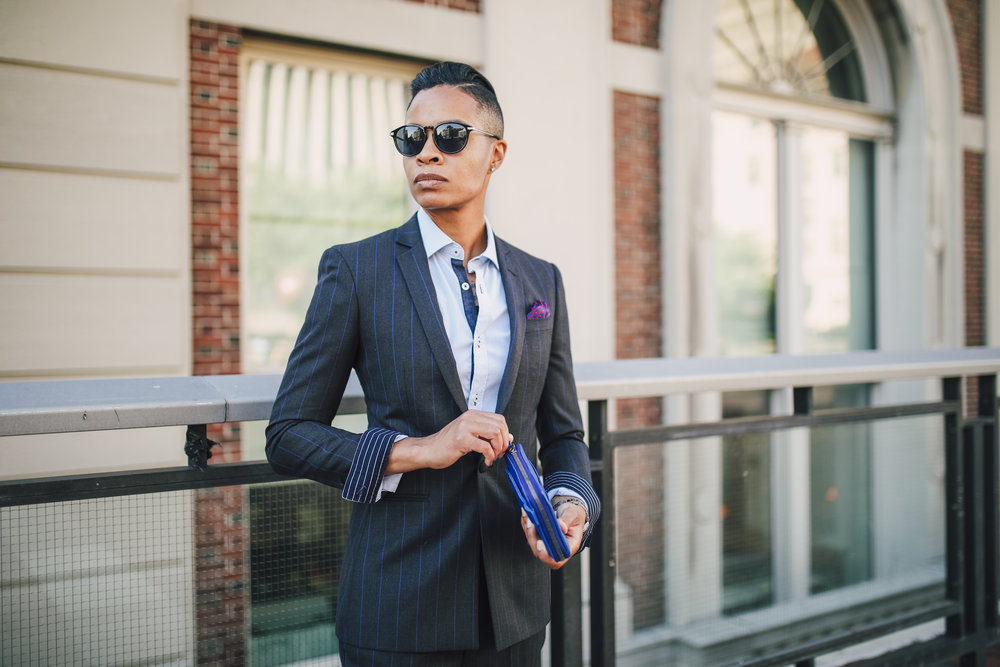 Didn't I say that this seasons suitiing would be nuts!!!
Last week I introduced a drop crotch suit. This week it's a drop crotch jogger custom suit. I've been against jogger sweatpants and trousers since the trend peaked just about a year and a half ago. For months, Shao has tried to convince me that a jogger suit would look great on me and once again take me to a new level. I'm happy to say she won the argument with this suit.
I'm starting to think that pinstripes are the print for me. The dark grey with royal blue pinstripes are the perfect combo. I paired the suit with a thin striped shirt light blue, cuffed the sleeves to expose the interior details against the suit, and grabbed my favorite mini carryall to highlight the suit. All that was left to do was throw on a pair of shades and slip on my suede Tods.
When suiting meets sportswear…….the result is yet a new level!
—
Wearing:
Jogger Suit The Tailory NYC | Size Custom | Shop here
Shirt H&M | Size X-Small | Shop here
Mod Mini This Is Ground
Shades James Dean
Watch Omega
Drivers Tods | Size 37 | Shop here – Women's • Men's