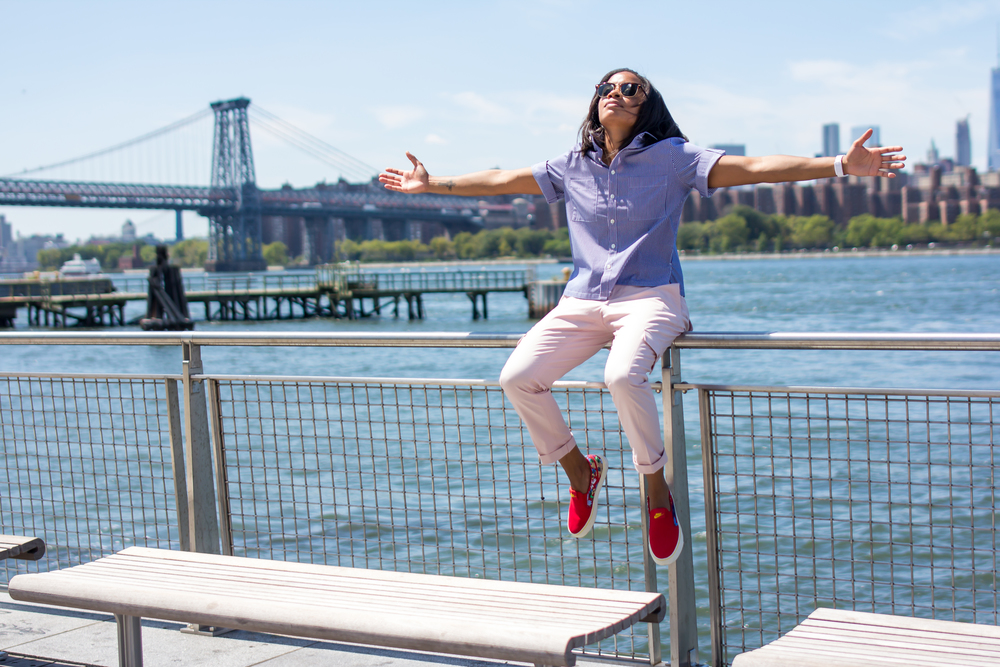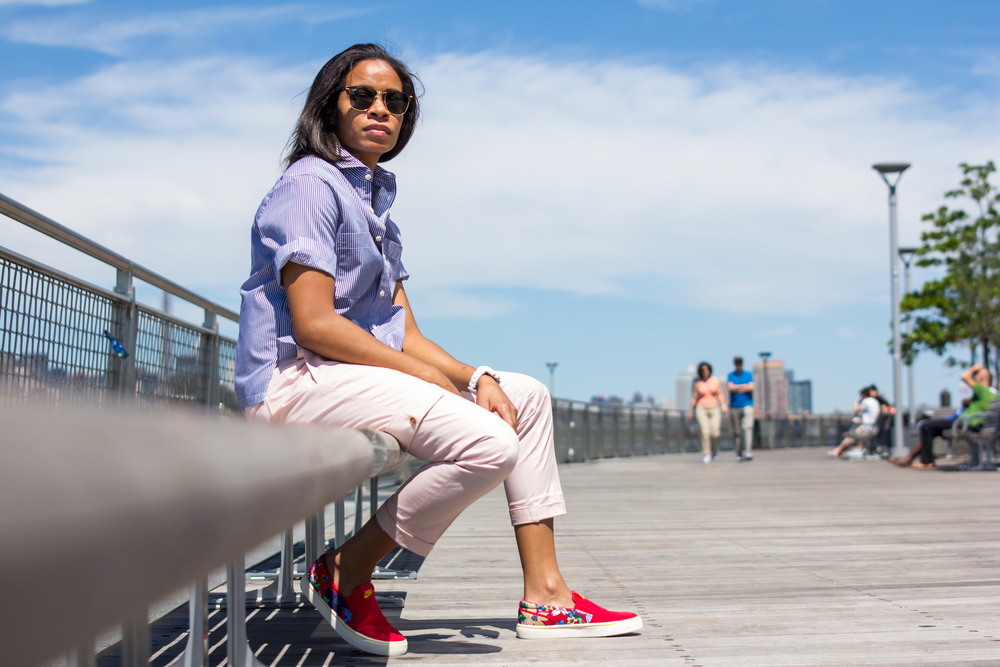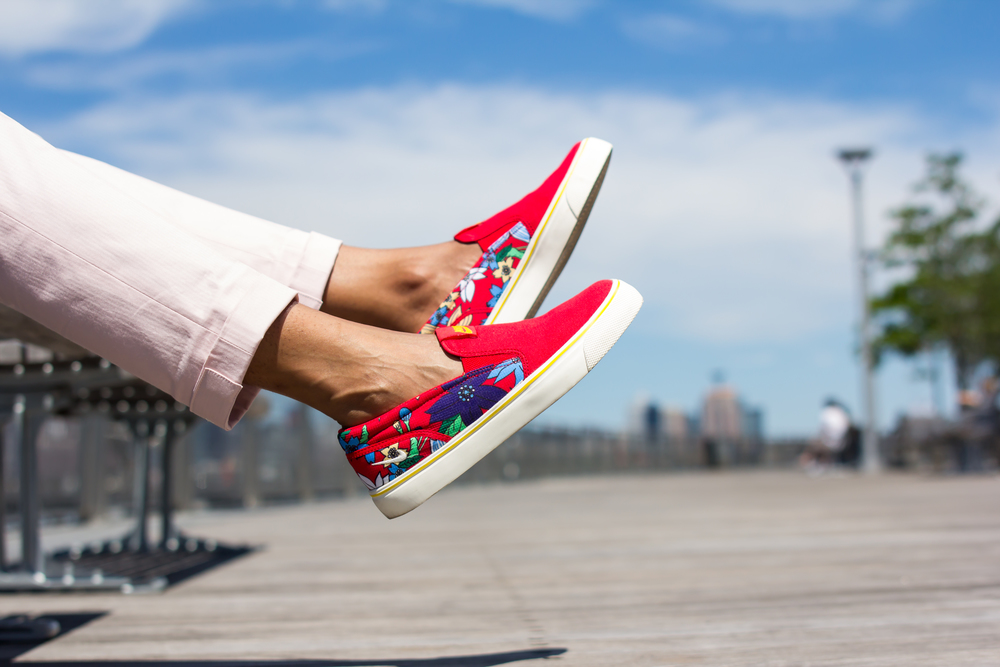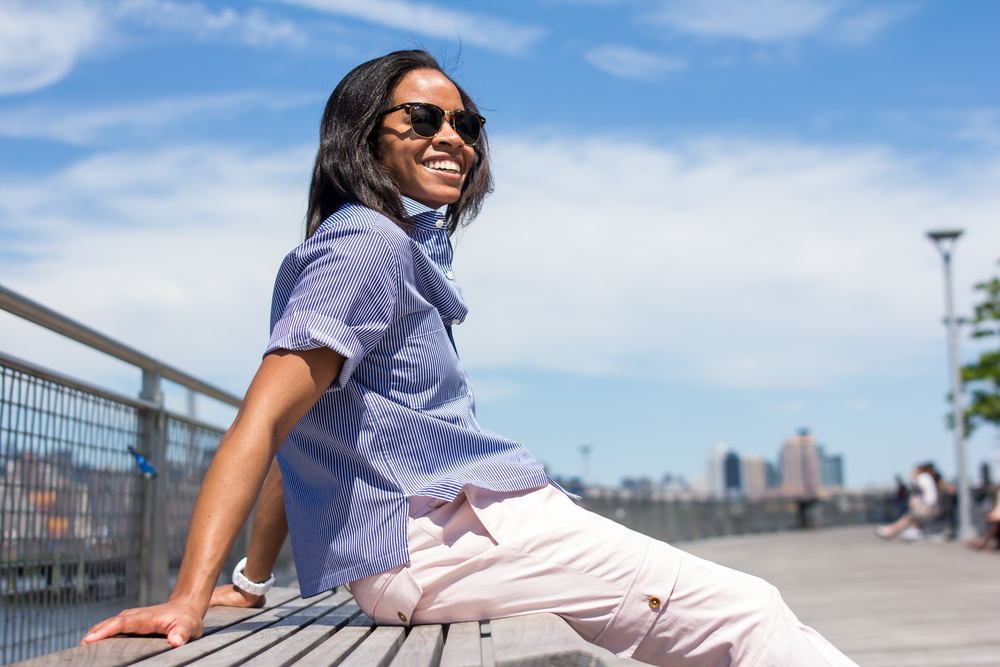 I can't get enough of this summer. Sunny days and tailored clothes, what more could a girl ask for?
The Tailory New York allows me to maintain my perfect fit. Nothing is more exciting and yet a bit overwhelming than creating your own custom clothing.
I wanted this look to truly represent summer. I picked the Jailbird Summer Shirt and went with blue and white stripes. The shirt isn't too feminine and gives more of that tomboyish feel that I like. I'm also not a big fan of pockets on shirts, but in this case these just seem to work. I chose tailored cargos over traditional trousers to keep up with the edgy look. And what adds a unique flavor to this look is pink? The pale pink was a nice compliment not only to summer but to the blue and white stripes. I chose these slip ons because they add another layer of color to the outfit. They are so dope and yet leave it to Nike to make a skater that speaks to comfort, sporty, and sneaker all rolled up in one.
After all, nothing says summer like sunny days and walks on the boardwalk with the wind in your hair.
—
Wearing:
Shirt & Cargo Trousers The Tailory NYC | Shop here
Watch Toy Watch
Shades Ray-Ban
Slip-Ons Nike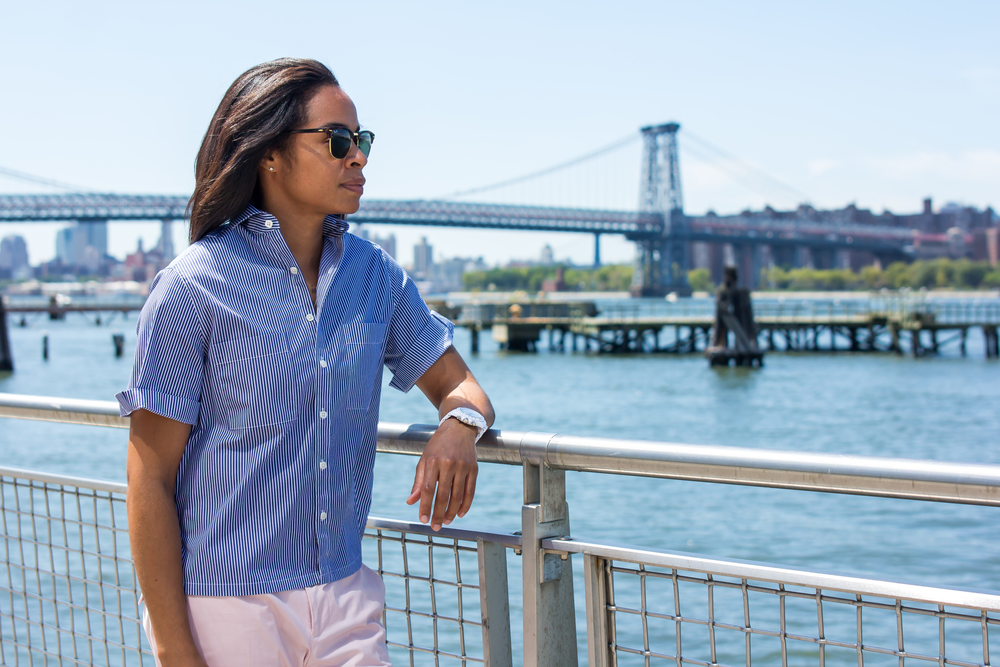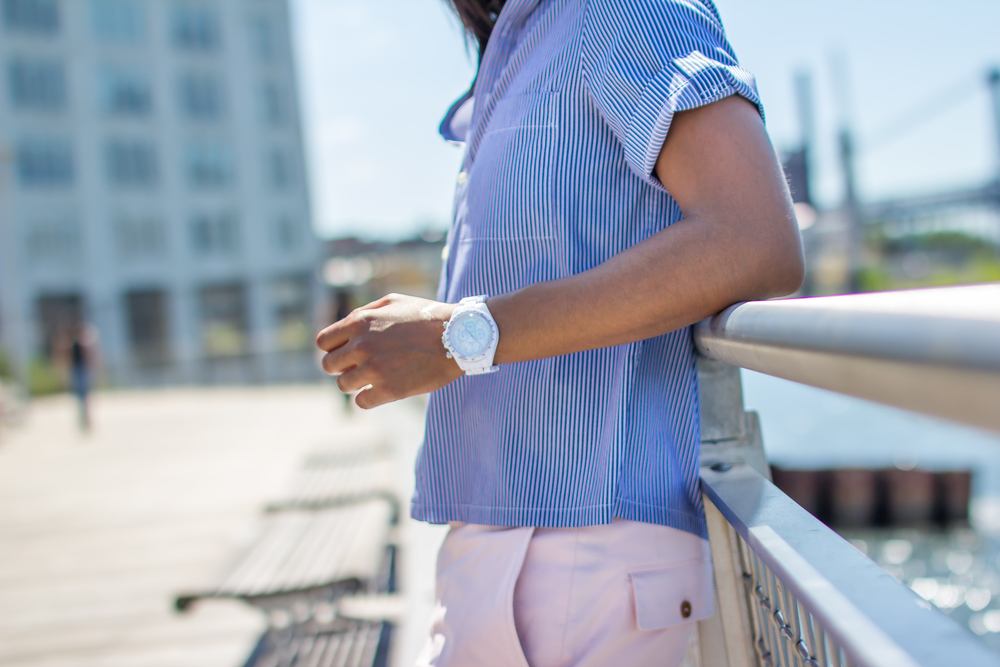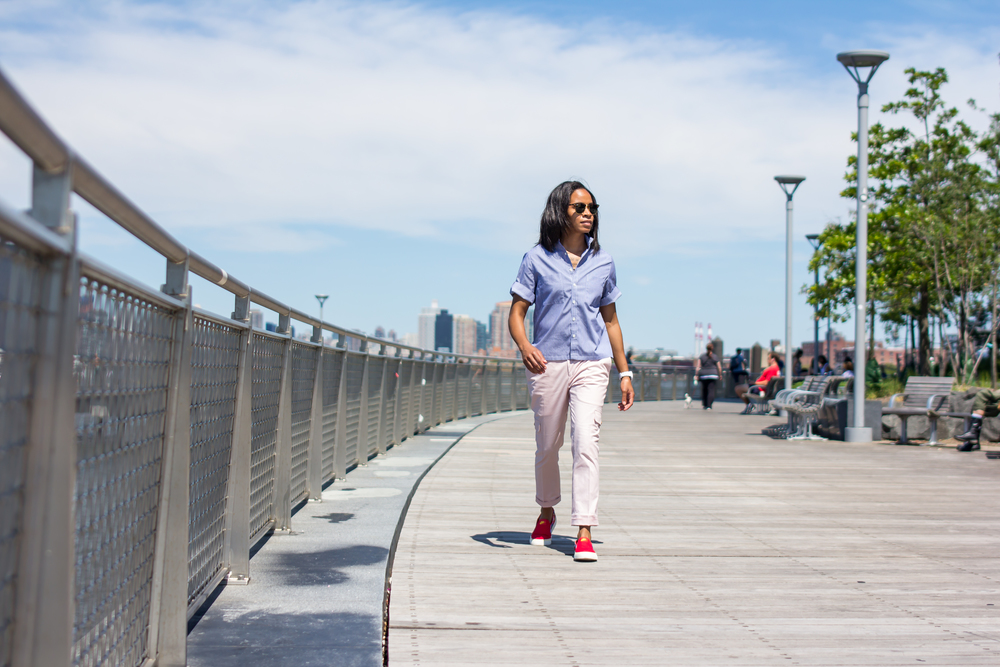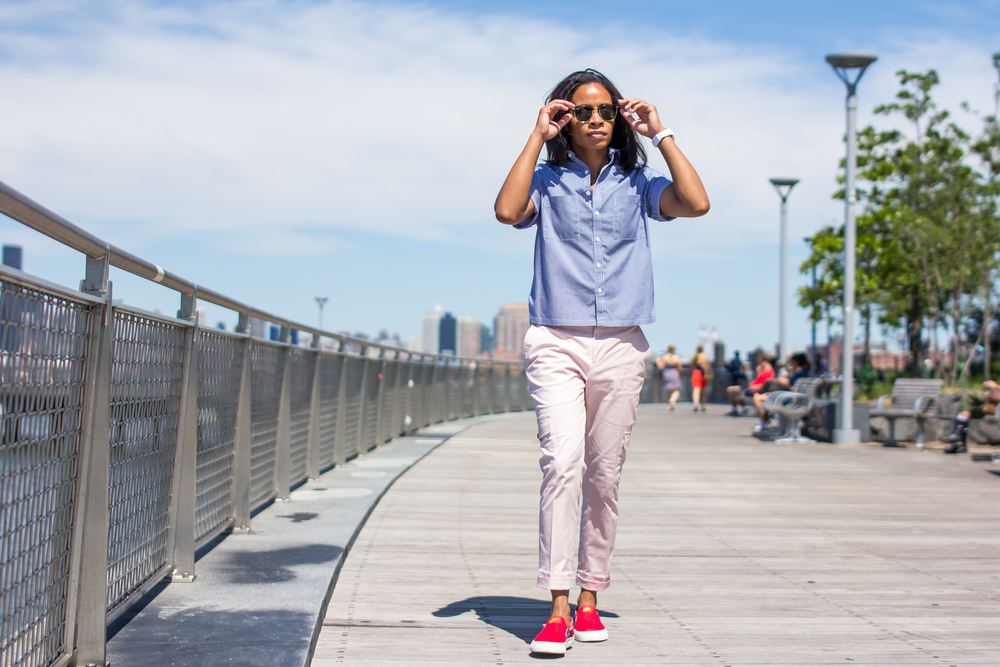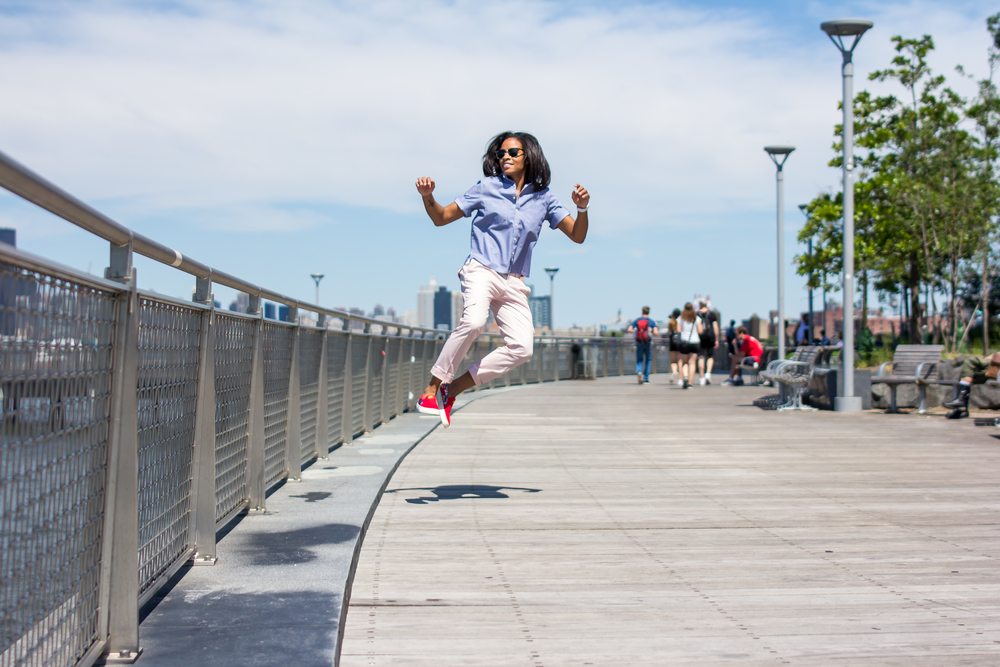 Best,
Danielle
#ShesAGent