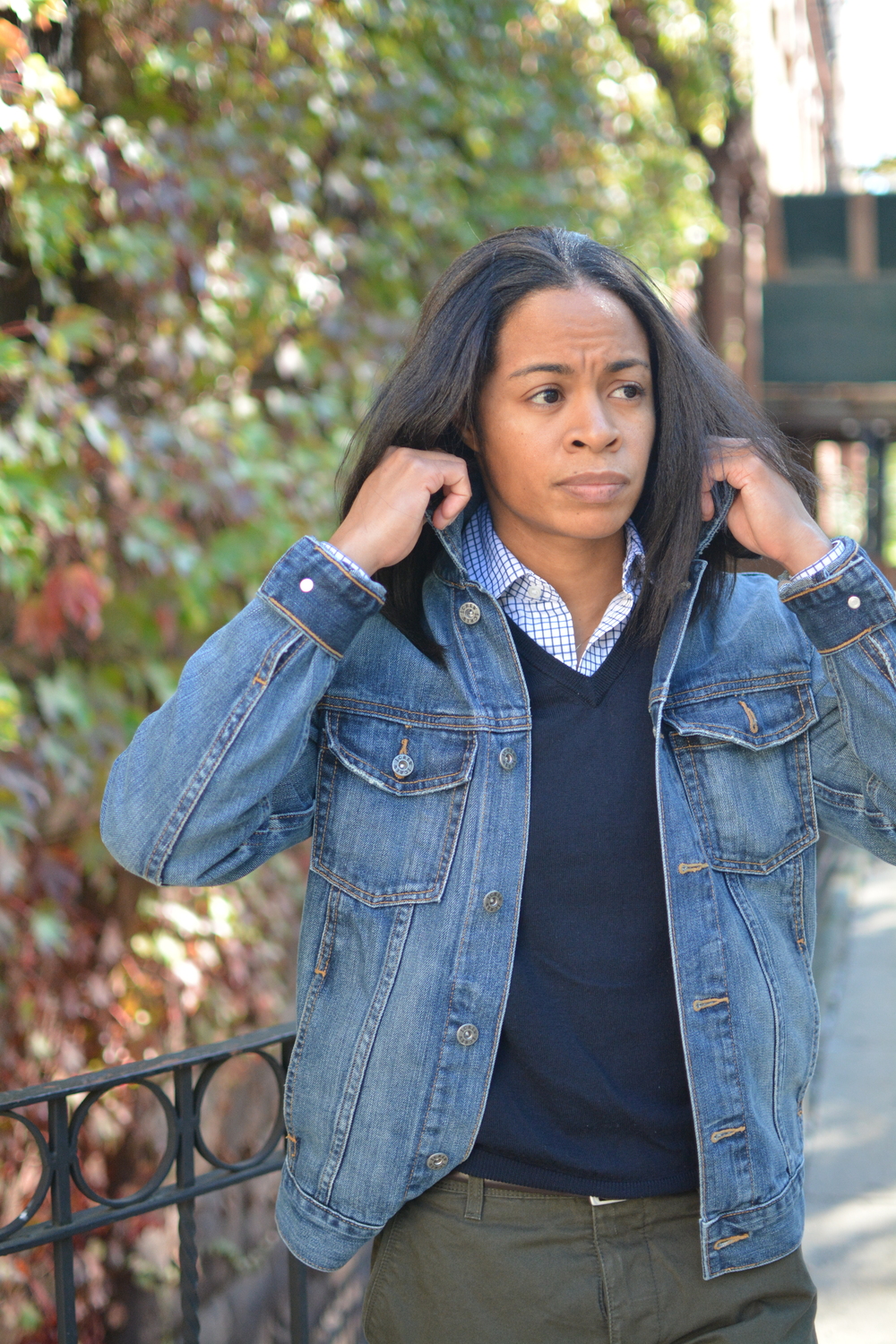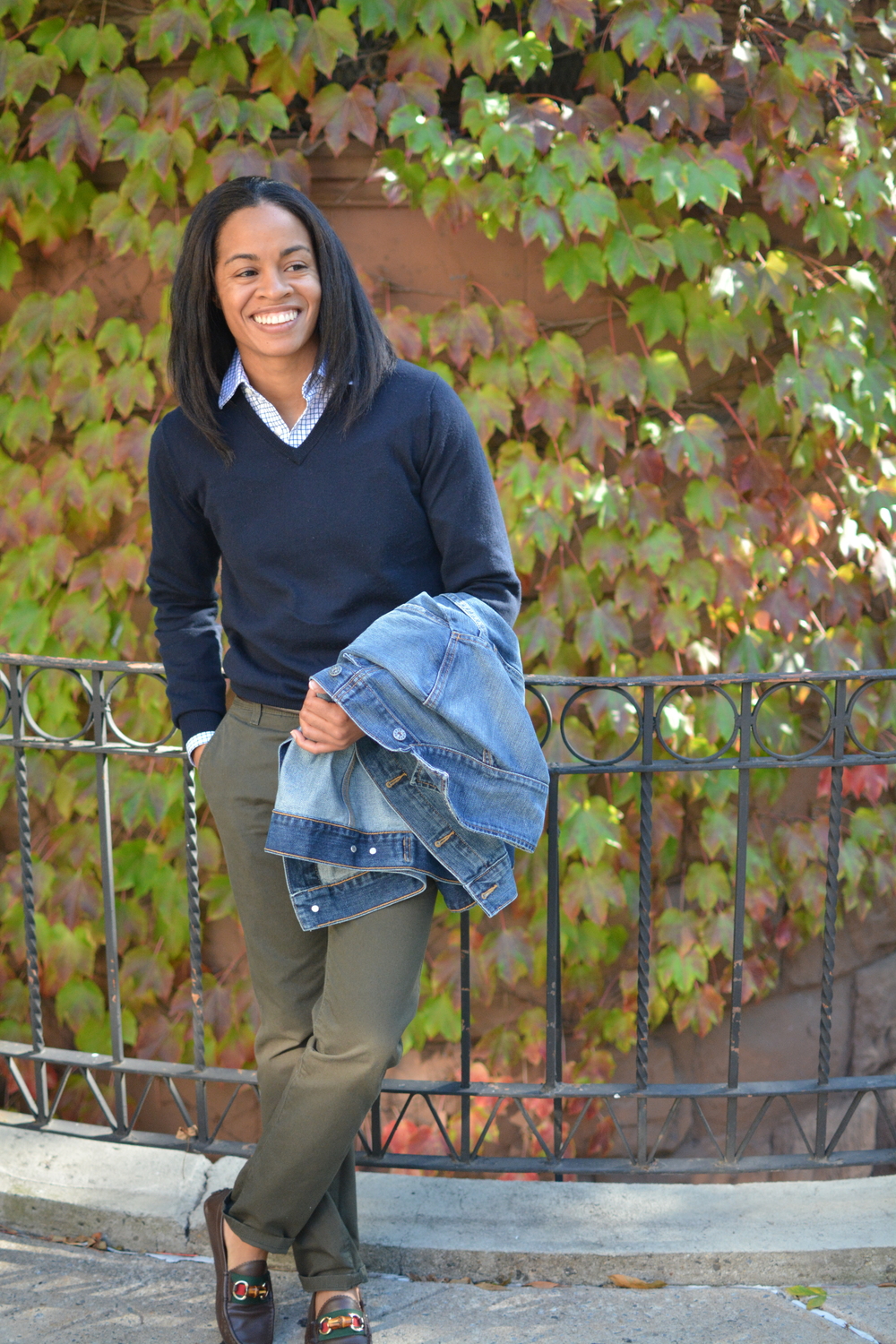 Denim (JCrew) • Merino Sweater (Uniqlo) • Shirt (H&M) • Chinos (Topman) • Belt (H&M) • Drivers (Gucci)
Earth tones are natural things all around us. They can be as simple as green leaves, white or blue skies, brown soil, or the red in the sun. These different color palettes create a nature-friendly feeling.
Browns, blues, and greens are easy color schemes to play with. If you are wearing lighter shades then you would combine light blues, mints, and tans. In this case, I went with a darker fall combination.
Initially, this was a basic Church outfit. It was pretty chilly that day so I added some layers and kept the look presentable, but casual since I was attending Church. On the walk home, I spotted this lovely building with leaves in the middle of their color transition. I thought it'd go perfect with what I was wearing, so out the camera came.
What do you guys think? Simple enough for a fall look?