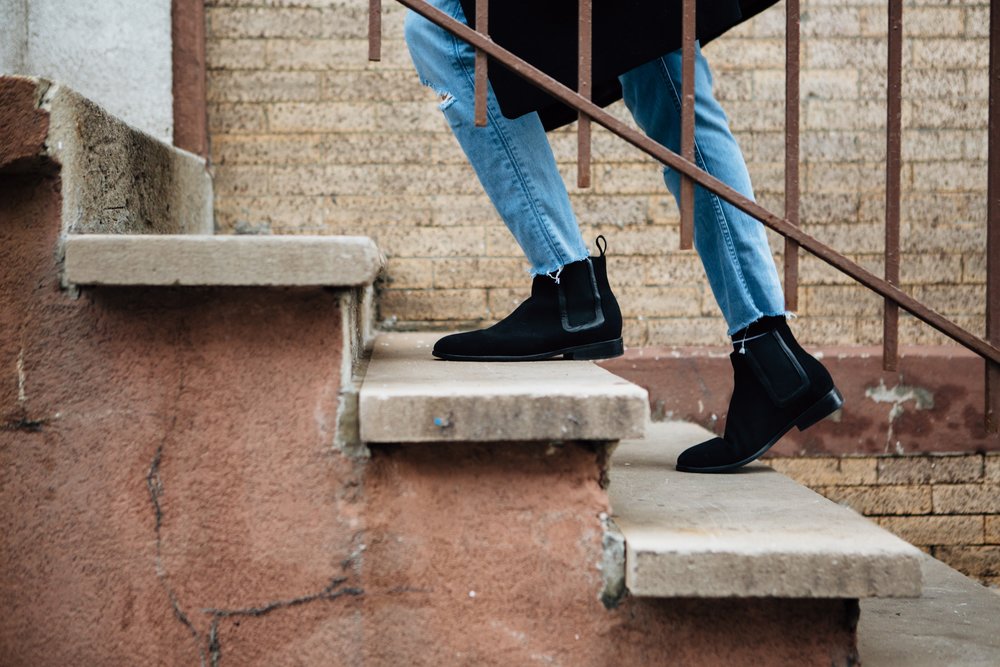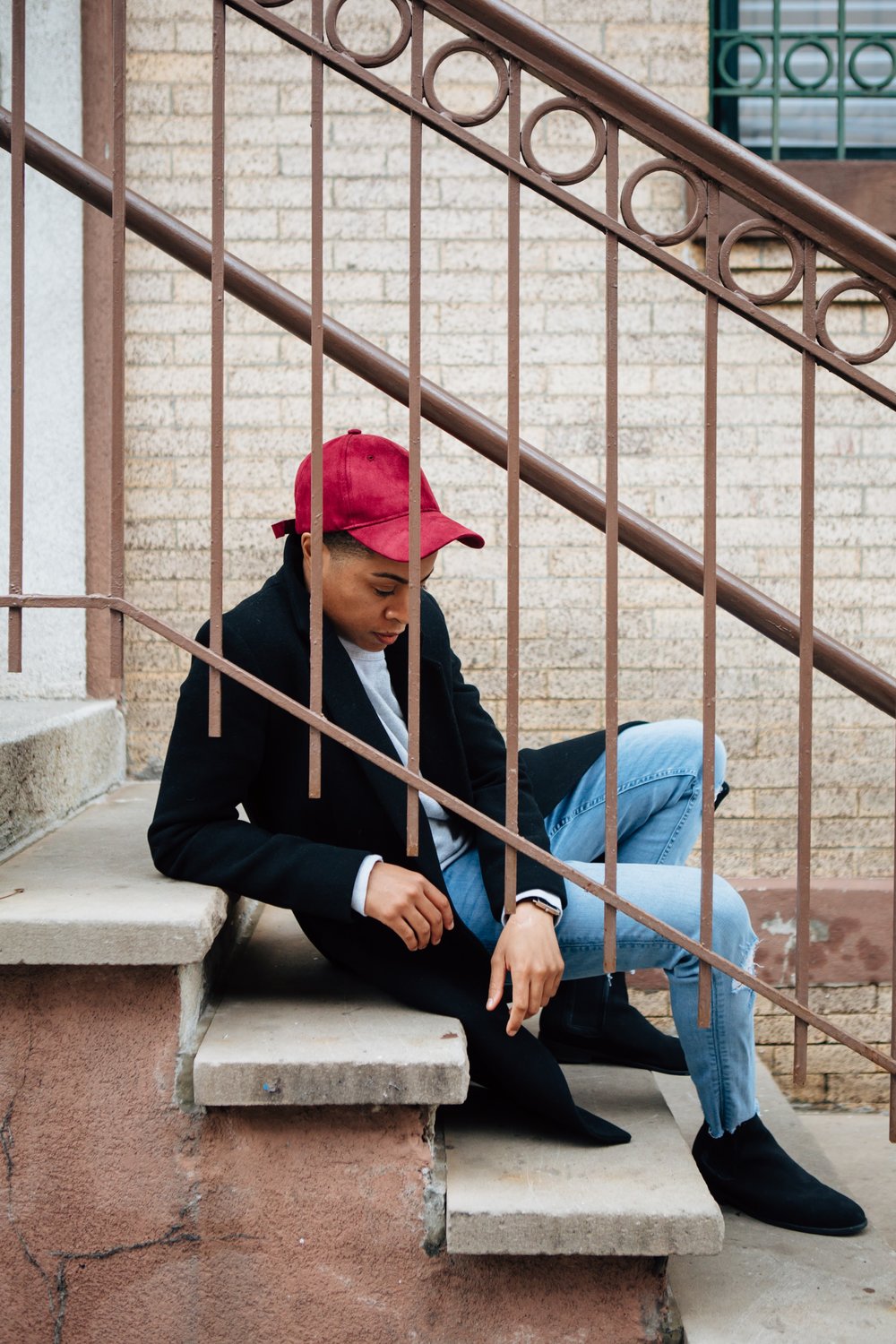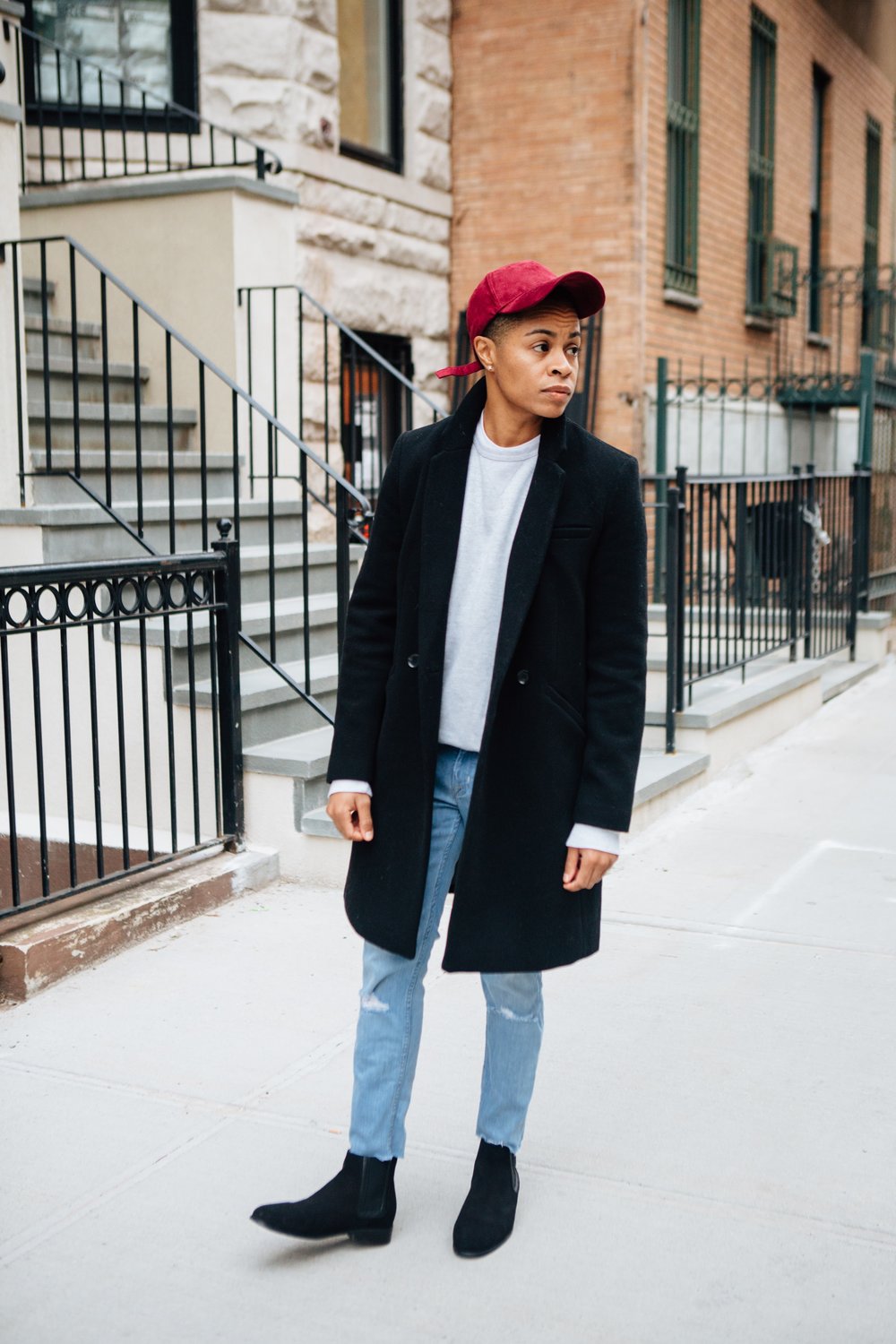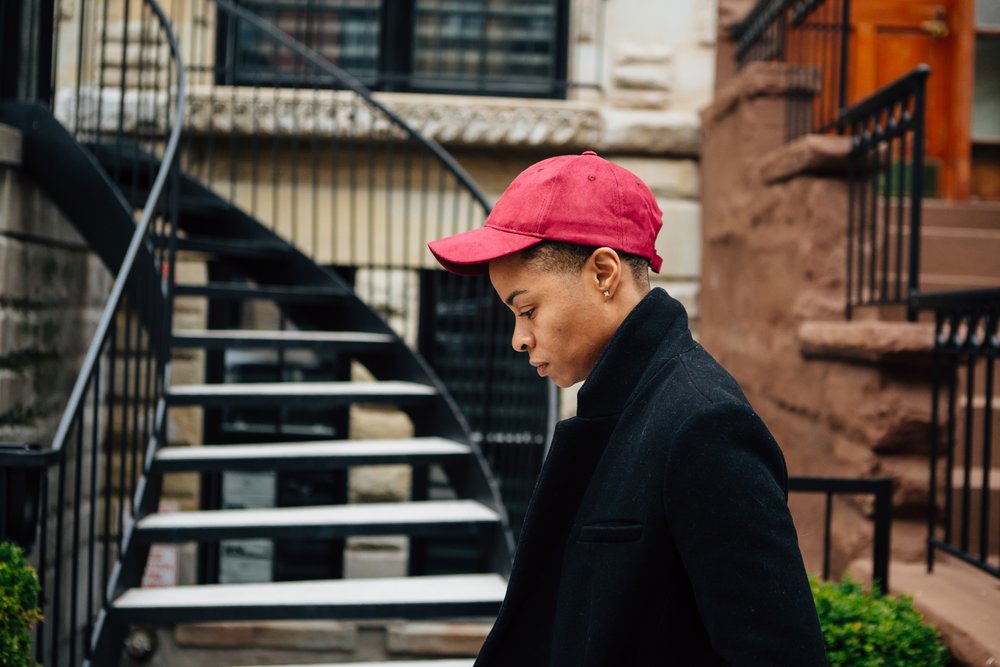 In 2010, I became fascinated with windowpane prints, pinstripes, and bold bright suit colors. Living in Germany allowed me to discover another world of fashion. A tailored more sophisticated look that wasn't not yet trending in the U.S., except for individuals who worked on Wall Street. Between European style and my fashion icon, Scott Disick, I began building a wardrobe around blazers, button ups, trousers that showed a little sock and well, just about everything that embodies a perfect suit.
Fast forward 7 years later… My wardrobe has evolved and is ever-expanding beyond suiting into more comfortable and casual everyday wear. The beauty of sharing my journey and style is that I am able to inspire and relate to others. I do not wear suits everyday and neither do some of you. If my personal evolution allows me to help and inspire others to find themselves and feel comfortable then it is worth me sharing.
Just two weeks ago I was excited to ditch my winter coat for my new favorite top coat. Now it looks like I'll be hanging this bad boy up and pulling out my leather jackets. I'm not complaining one bit especially if it means that spring is really here.
I wasn't lying on my last post when I said that this kind of get up has become my go-to. There's something completely comfortable about a topcoat, sweatshirt, jeans, and chelsea boots topped with a cherry cap. Maybe it's the ease of putting it on while still looking chic.
What do you think of the expansion of my wardrobe?
—
Wearing:
Overcoat Zara | Size Medium | Similar here – Women's • Men's
Sweatshirt US Blanks | Size Small | Similar here
Jeans Hudson Jeans | Size 28 | Similar here
Hat Vintage Shop | One Size | Similar here
Watch Great George | One Size | Similar here
Chelsea Boots Thursday Boots | Size 7 | Shop here – Women's • Men's