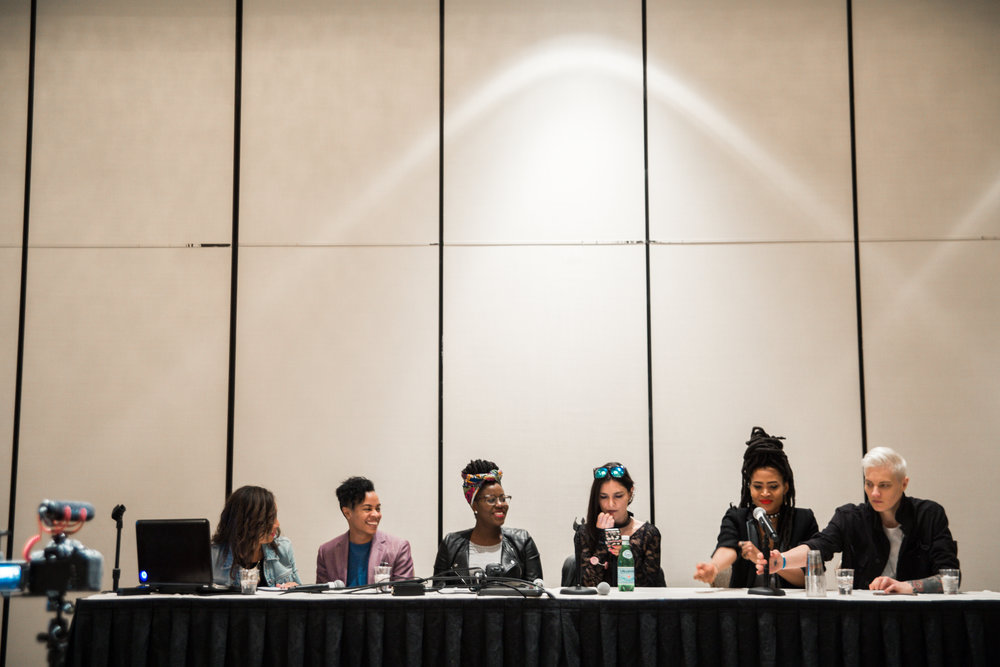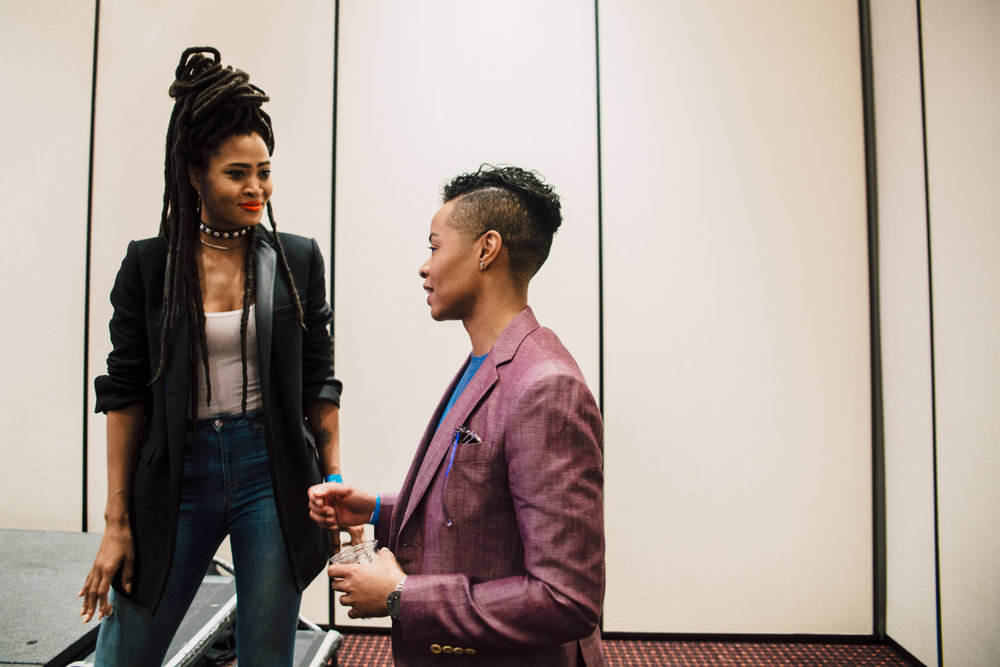 I recently attended and participated in ClexaCon (a media and entertainment convention for LGBTQ Women and Allies). ClexaCon's mission is to bring a community of fans and creators together to share insight through panel discussion, workshops, and autograph sessions. Their goal is to improve visibility for the LGBTQ+ community within media and storytelling.
I really didn't know what to expect from ClexaCon, but I had two missions: 1) to network and connect with likeminded individuals 2) to educate the community on what it is like being a Queer Women of Color (QWOC) in entertainment. I participated in 3 different panels, which made it quite easy to connect. Educating others on what it's like to be a Queer Women of Color (QWOC) in entertainment wasn't as easy.
America is experiencing a lot of turmoil since electing Donald Trump as President. The LGBTQ+ community is currently battling every emotion from fear to sadness, heartbreak and more, which is why I was so shocked during my time at ClexaCon. I expected to walk into this LGBTQ+ convention and celebrate, learn, and explore new opportunities within my community. Instead, I was shocked, appalled and uncomfortable with what felt like a white supremacist atmosphere.
To begin, I felt misinformed with what ClexaCon really represented. I thought that it was about LGBTQ media and entertainment, but the convention was really created to discuss the death of a white lesbian character from the TV show The 100 and to celebrate fandom. I couldn't understand why this was the focus for several reasons: 1) The obvious, people of color die in movies everyday. In fact, people of color are placed in those roles to make white america feel better about themselves; 2) I had no idea what fandom was; 3) why wasn't a convention dedicated to queer women as a whole dying in entertainment. You don't see QWOC creating conventions to discuss Poussey's death (a QWOC character on the Netflix series: Orange is the New Black). Why? Because it isn't about color, it's about community. The LGBTQ+ is already under attack so why create division within it?
Not only was I misinformed by the overall concept of ClexaCon, but I also sadly learned what the organizers deemed as important. As I stated, the conventions mission was to bring together fans and creators through panel discussions and workshops. Before arrival, I learned that certain topics had been moved to the very end of the convention: 1) The QWOC panels were originally scheduled for the late afternoon on the last day.  This meant that people who were hungover from the after party, leaving on early flights, or just exhausted were not going to attend. It also gave the impression that it wasn't as important); 2) The QWOC panel and the Trans panel were originally scheduled during the same time, which meant that if a trans-person of color wanted to view the QWOC panel they wouldn't be able to do so. Both panels were moved forward in time, and yet turned out to be the most powerful and impactful discussions of the weekend. Audience members were craving to learn more and the QWOC panel had to fight for an additional time slot later in the day which also drew the attention of Sara Ramirez (the Bi-sexual advocate and TV star of Grey's Anatomy).
ClexaCon was an eye opener. On one hand, it was another stepping stone and learning experience as a panelist. On the other hand, it was unfortunate to see that there is still segregation, even within the LGBTQ+ community. I hope that this experience will be a lesson learned for the LGBTQ+ community, QWOC and their allies.