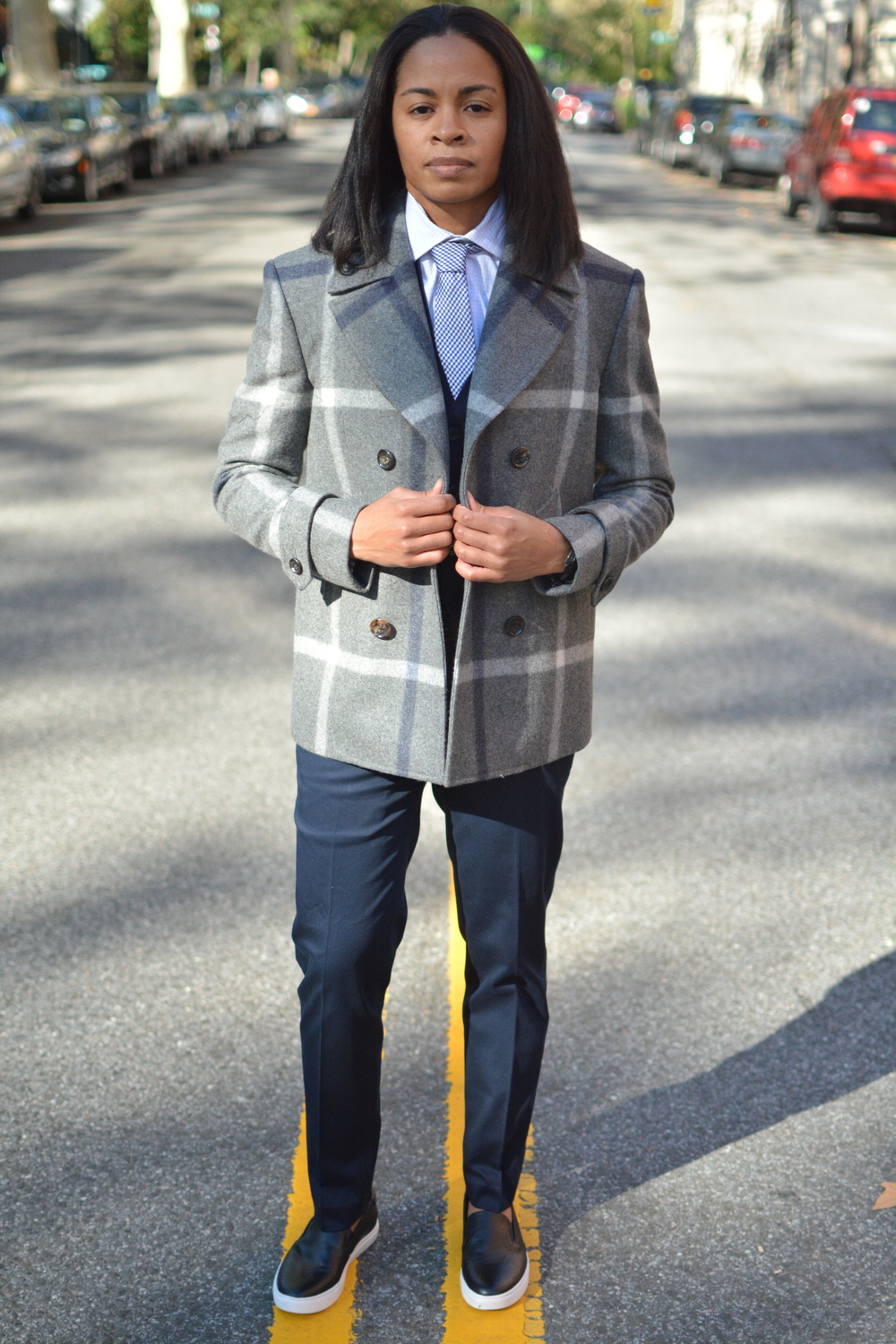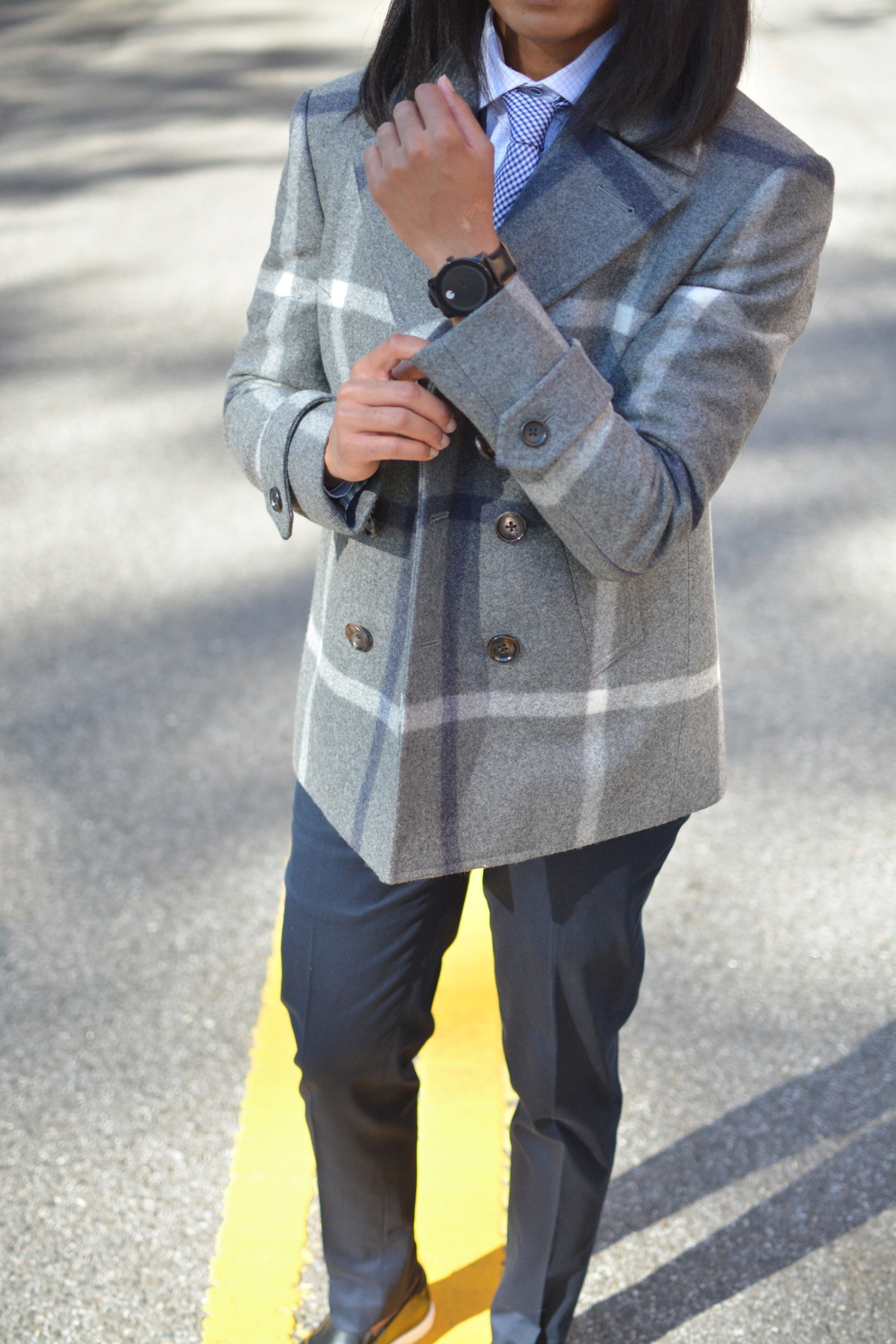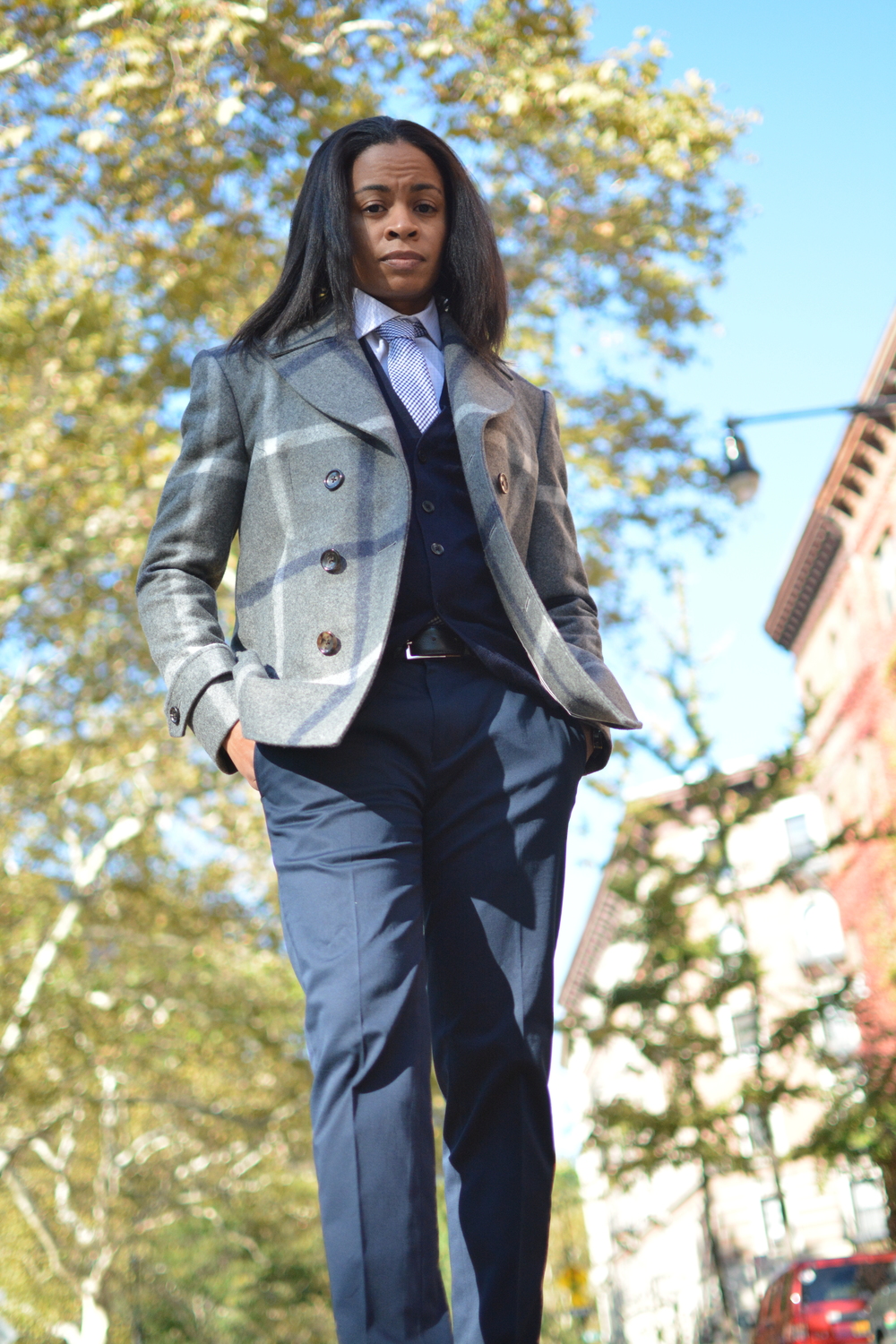 Peacoat (Thom Browne) • Cardigan (Uniqlo) • Shirt (H&M) • Pants (Topman) • Tie (H&M) • Watch (Movado) • Sneakers (Kenneth Cole)
Thom Browne, an American designer, is best known for his 1950s and 1960s inspired shrunken grey suits in both the arm and leg. He made is debut in New York City in 2003. His wardrobe growing up consisted of gray flannel slacks and jackets for the winter; and navy blazers and khakis in the summer. So it makes sense that his collection was inspired by very classic American sports wears.
I was first introduced to Thom Browne three years ago by one of my mothers colleagues. He lives in Thom Browne, head to toe and it fits him perfectly. Finally, after speaking so highly of the collection to me, I was able to make my first purchase. Once I laid my eyes on this beautiful peacoat, I knew I had to have it. Now it's not a one of his signature pieces, but it is just as amazing.
Check out Thom Browne's Exclusive Fall Collection at Barney's New York.