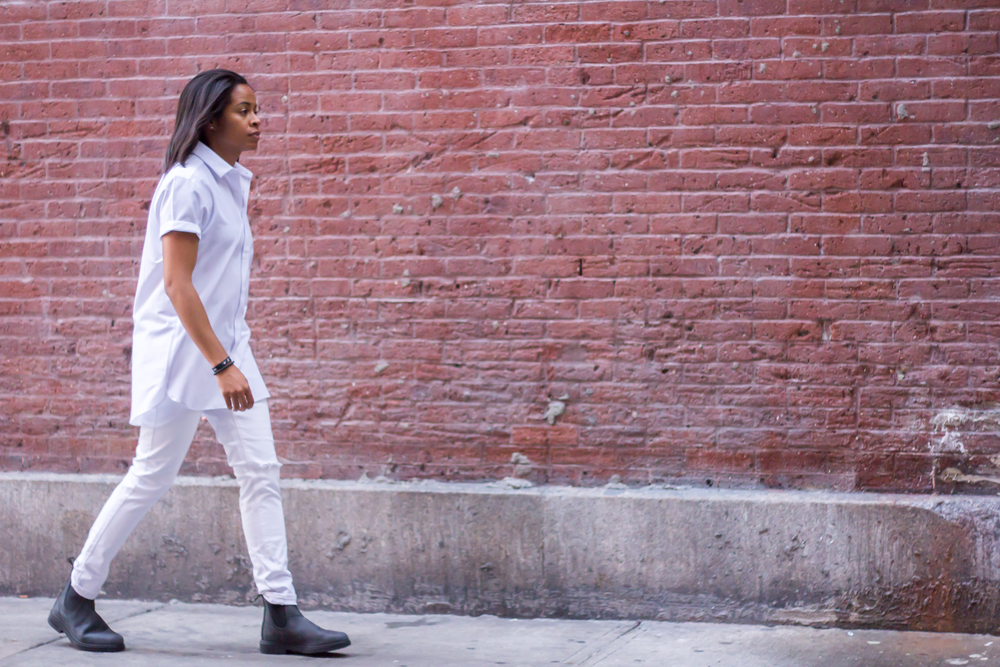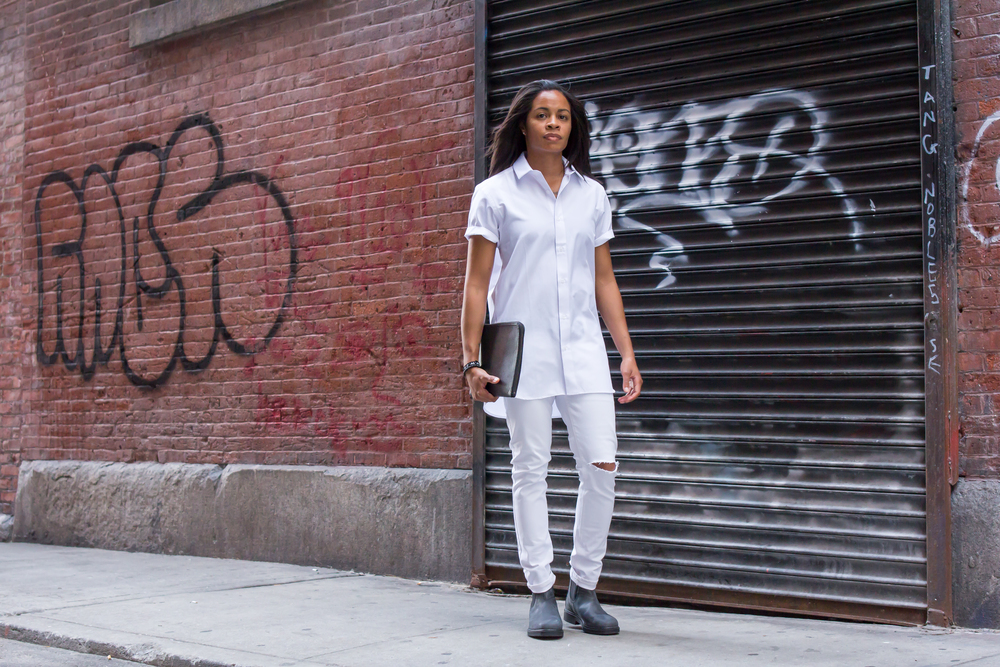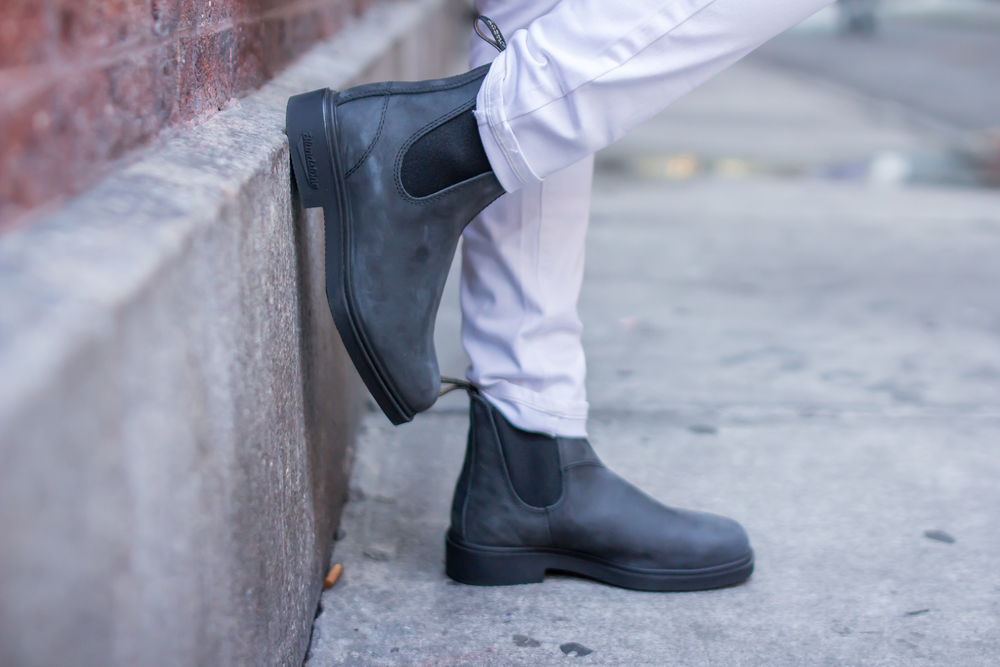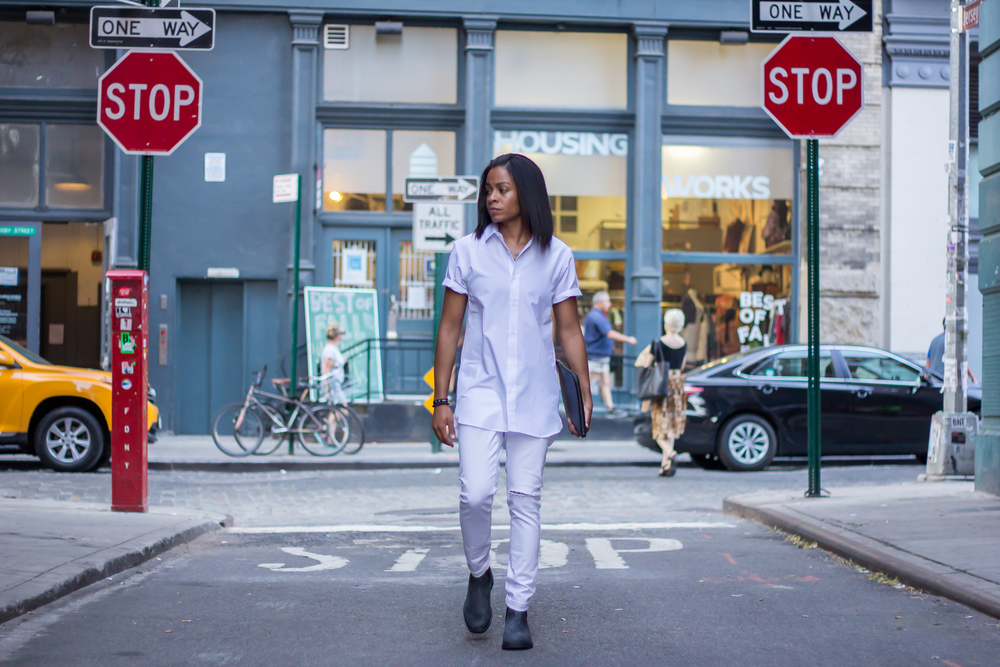 Shirt (ASOS) • Denim (Old Navy) • Bracelet (WWJD) • Bead Bracelet (The Tie Maker) • iPad Case (Banana Republic)
Chelsea Boots (Blundstone)
The South has always pushed the notion that white shouldn't be worn after Labor Day. For them, white shoes and outfits weren't taken out until after Easter and tucked away at the end of summer. But fashion has evolved since then. White and Black have become the two staple colors that you see more frequently on the street, especially in NYC. Elongated tops have also become more popular over the years. The idea of drapery is no longer associated with artisans or European fashion, but more in everyday street style.
I teamed up with Blundstone, the Australian Boot Company, and couldn't think of any better way of wearing their Chelsea boots. Kanye West, not only a musical genius but an innovator in today's fashion, was my inspiration behind the look.
I wanted the look to be bold and today nothing says bold like Black and White!!!!!
—
Wearing:
Shirt ASOS
Denim Old Navy
Bracelet WWJD
Bead Bracelet The Tie Maker
iPad Case Banana Republic
Chelsea Boots Blundstone | Shop here