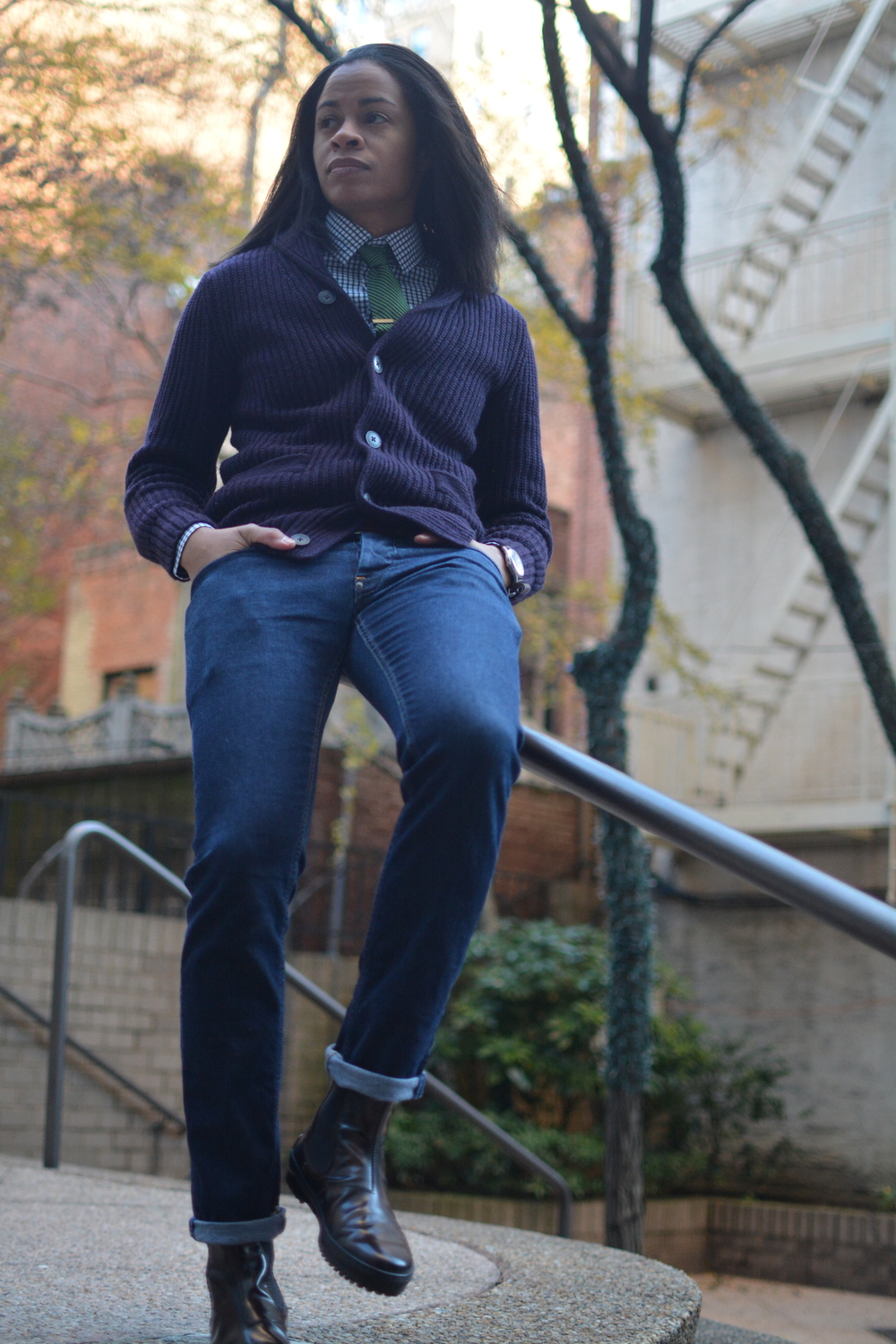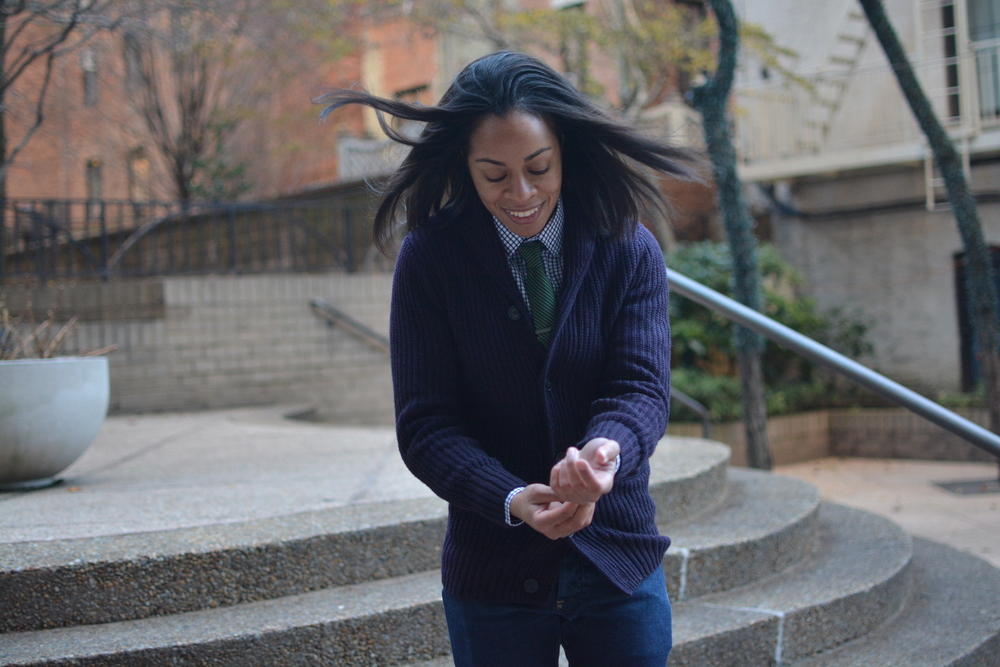 Shawl Cardigan (H&M) • Shirt (H&M) • Denim (G-Star) • Tie (Old Navy) • TIe Bar (TheTieBar) • Watch (Timex) • Watch Strap (JCrew) • Chelsea Boots (Tod's)
The inspiration behind this look came form one of my favorite movies, The Dark Knight. Who could forget how convincingly twisted the late Heath Ledger was as the Joker and his infamous line Why So Serious?!
I went with the Jokers most known colors of green and purple. I was lucky enough to find this purple shawl cardigan, which was perfect for the windy weather. It kept me nice and warm. The shirt, tie, and the tie bar were all different greens. I figured the combination of the three greens added a nice, edgy touch. To complete it all, I threw on my patented leather chelsea boots by Tods.
So….. Why So Serious?!