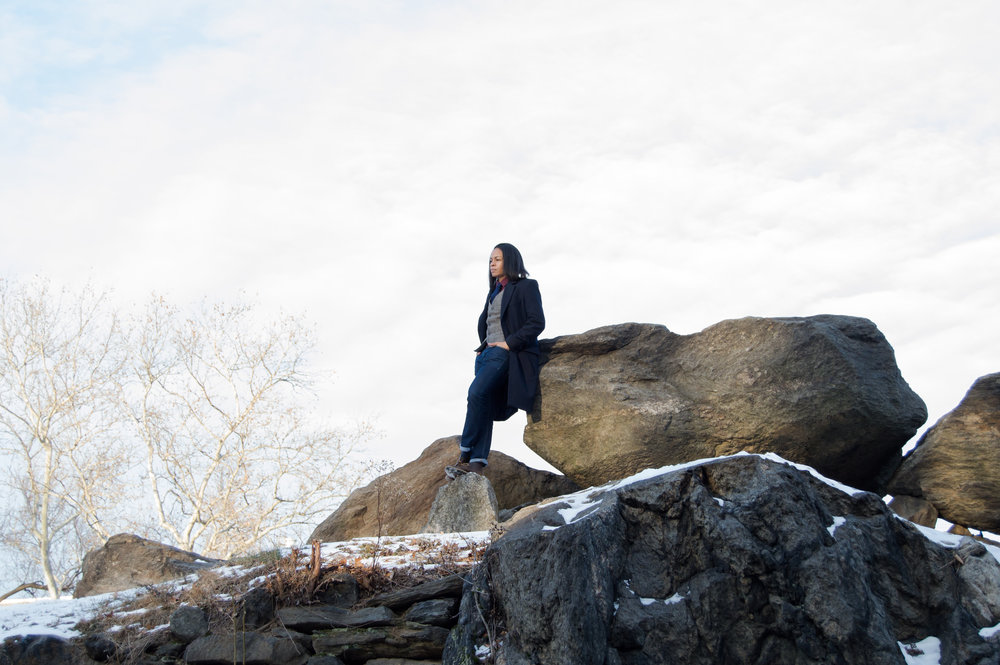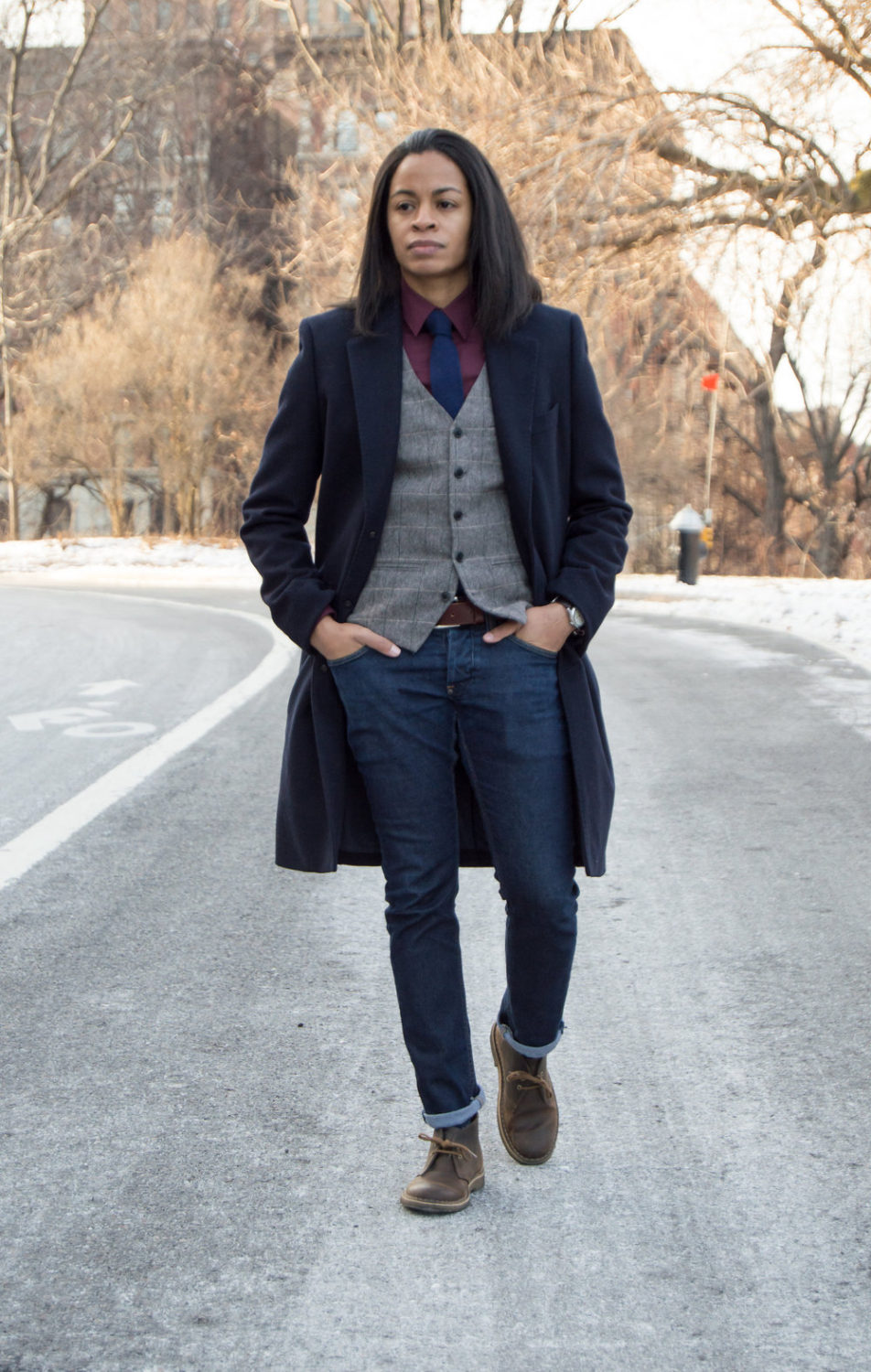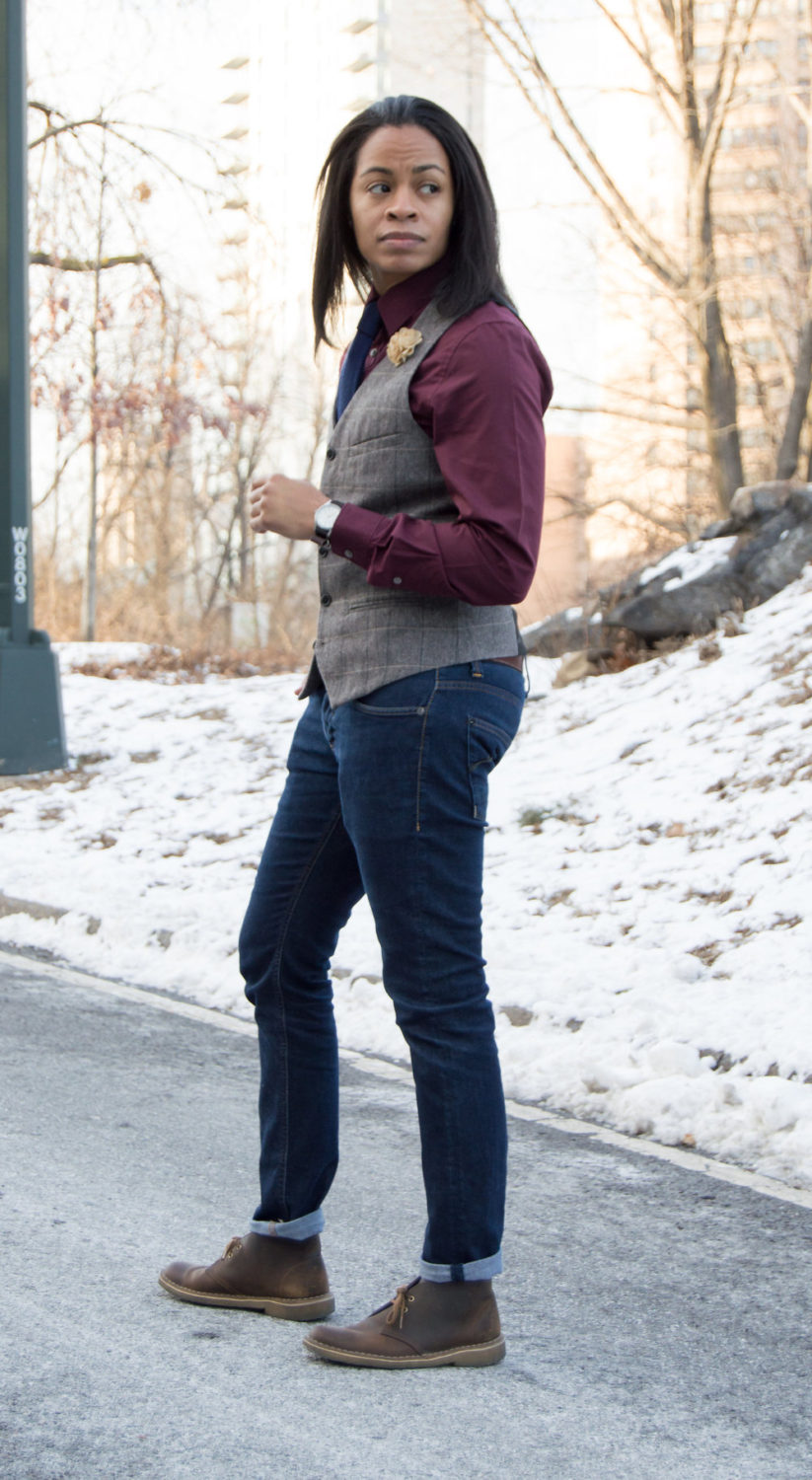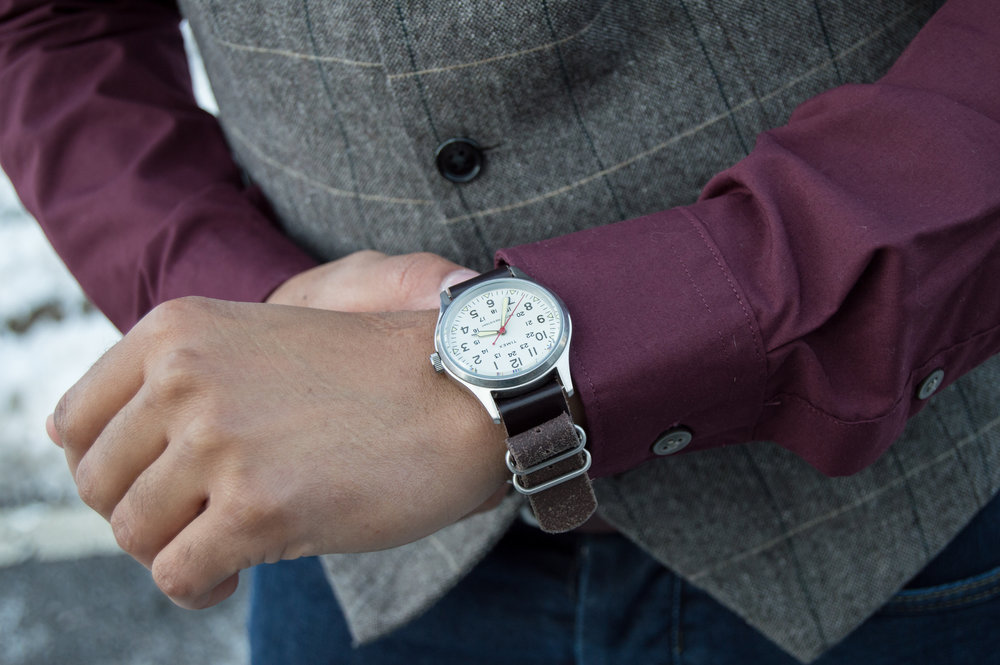 Overcoat (ASOS) • Vest (H&M) • Shirt (H&M) • Denim (G-Star) • Lapel (Harrison Blake) • Tie (The Tie Bar) • Watch (Timex) • Watch Strap (JCrew) • Desert Boots (Clarks)
New York City has been experiencing a bizarre winter. One minute it's freezing and the next it's 45-50 and sunny. My suggestion for this kind of weather weather is "wool" which can be worn so many different ways. Some of us like wool overcoats and peacoats where as others like wool accessories such as socks and hats. Whatever keeps you warm and cozy, rock it!!!
I went with a double wool blend using my topcoat and vest. I purchased this overcoat from ASOS around the holidays and got a sweet deal on it. That is one of the great things about ASOS, they are always offering promotions. I lucked out on this vest at H&M. I say lucked out, because I found it mixed in with random clothing. I'm sure, at some point, we all have experienced H&Ms mixed racks. Any who, I guess you could say it was a win-win for both purchases that turned out to be a great combo.
Hope you guys are staying warm!