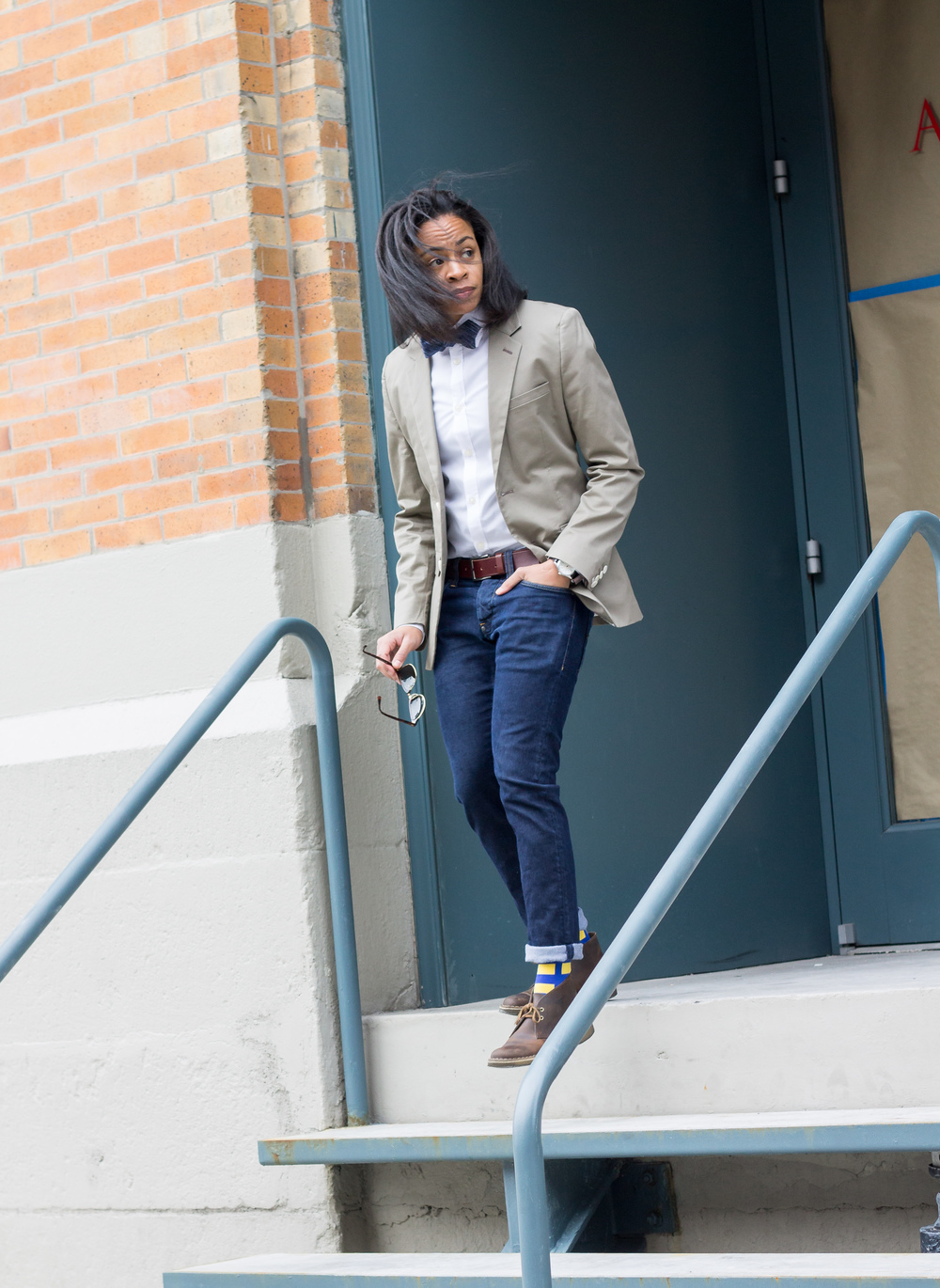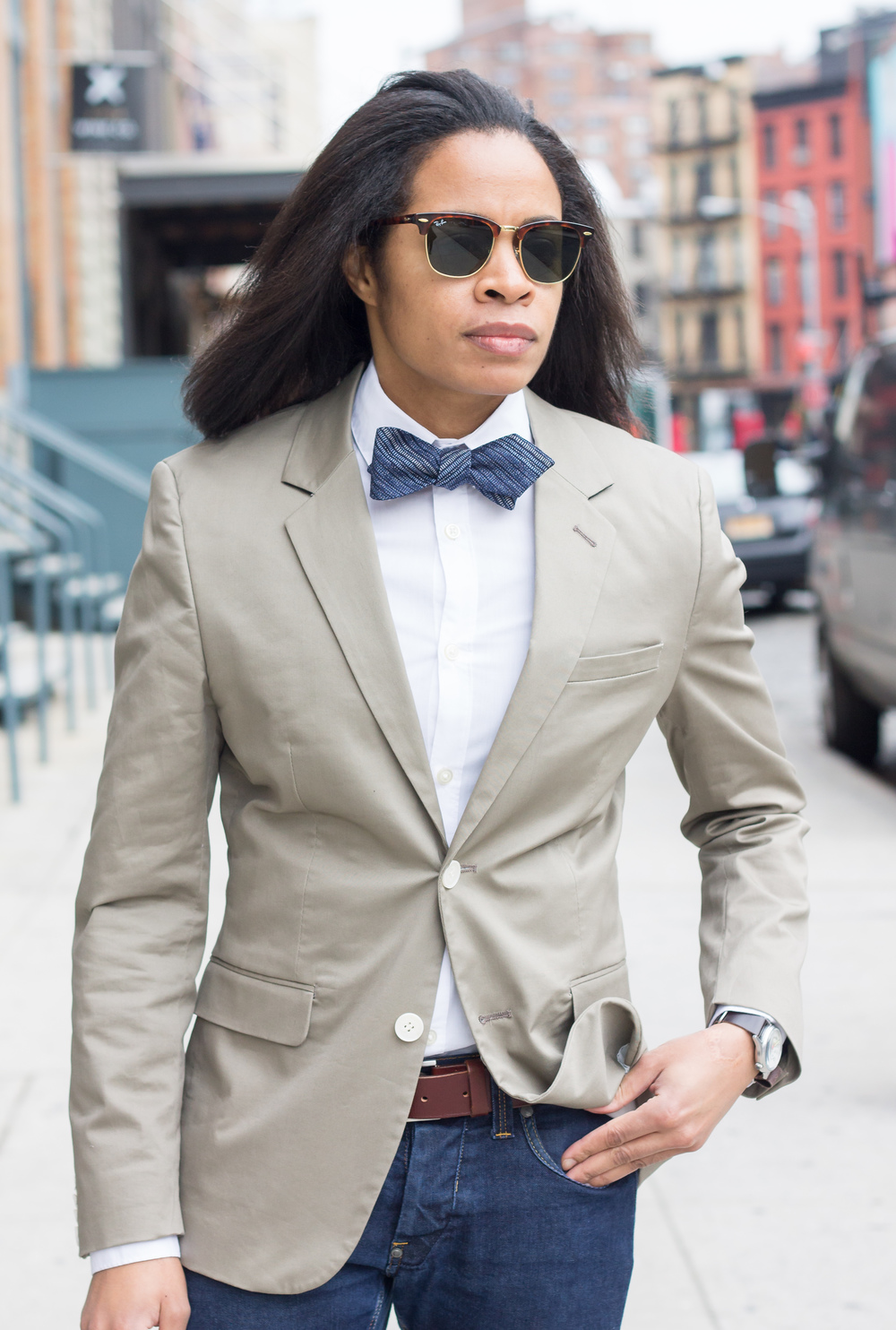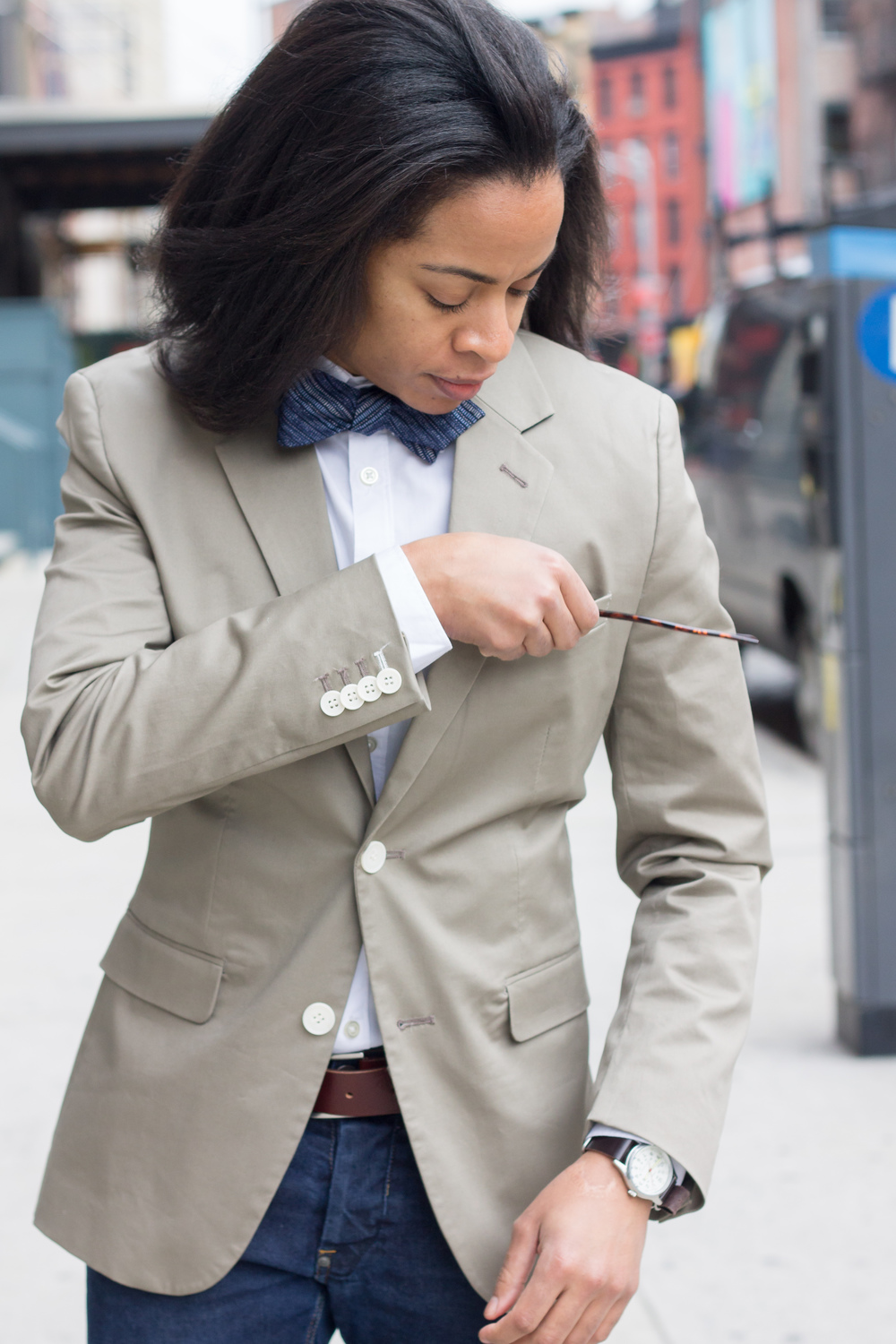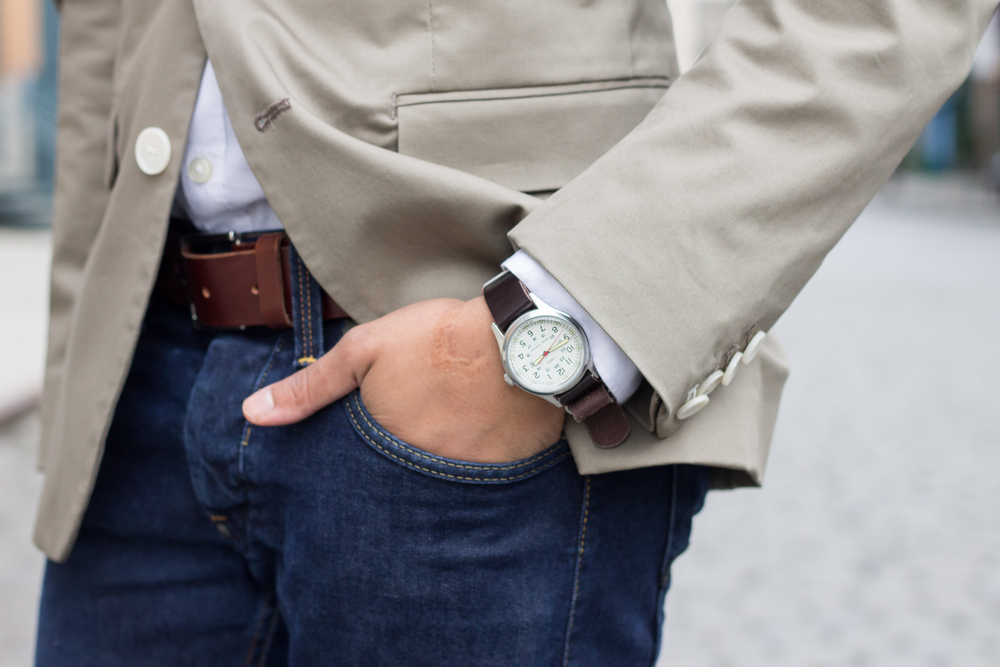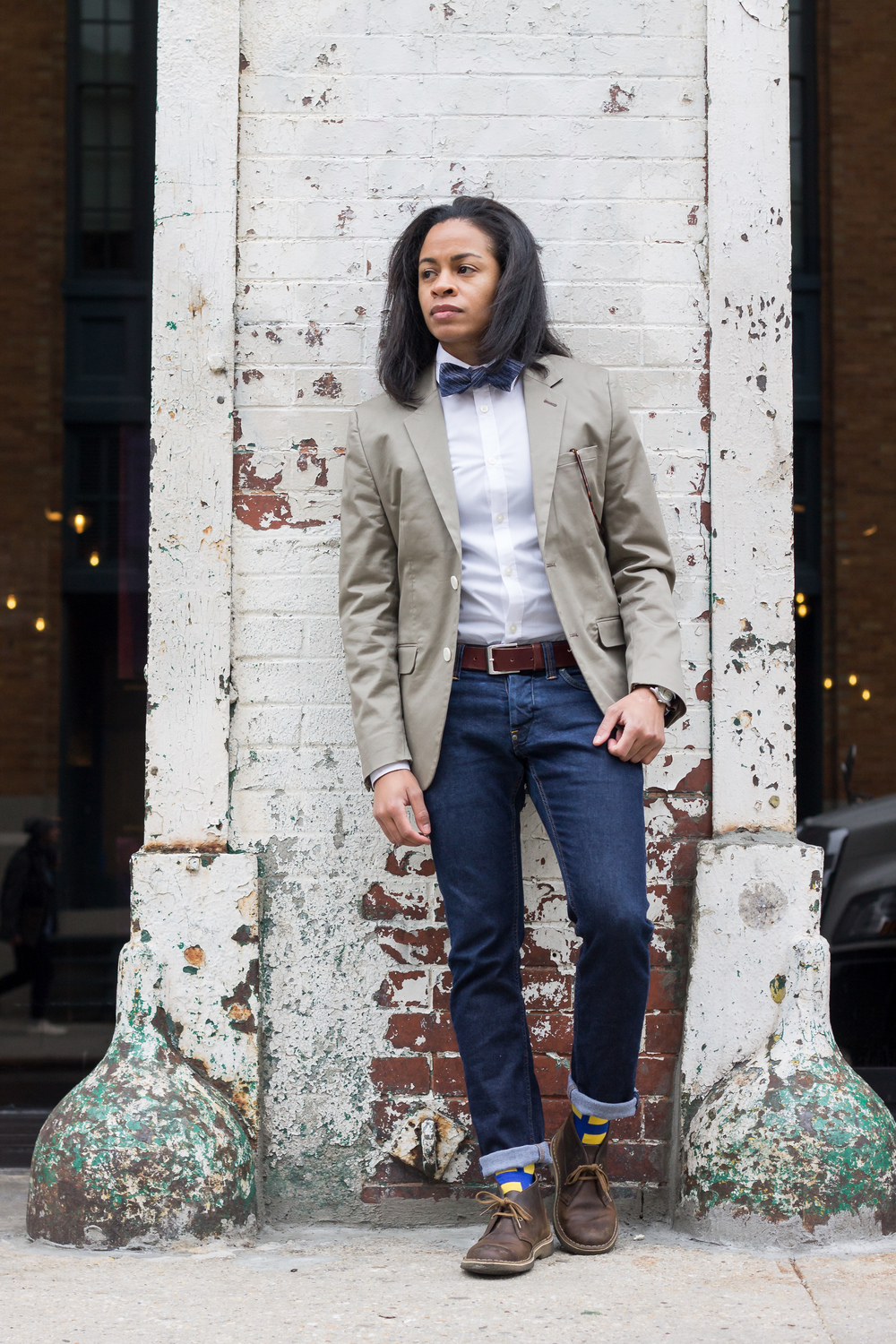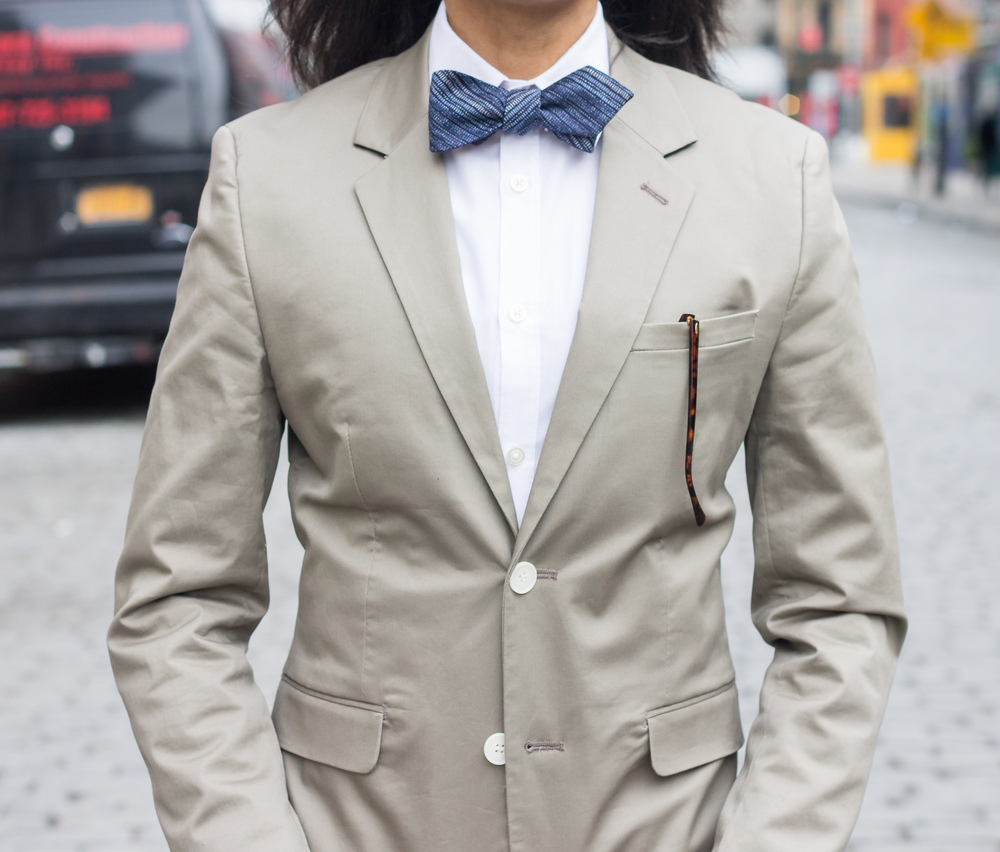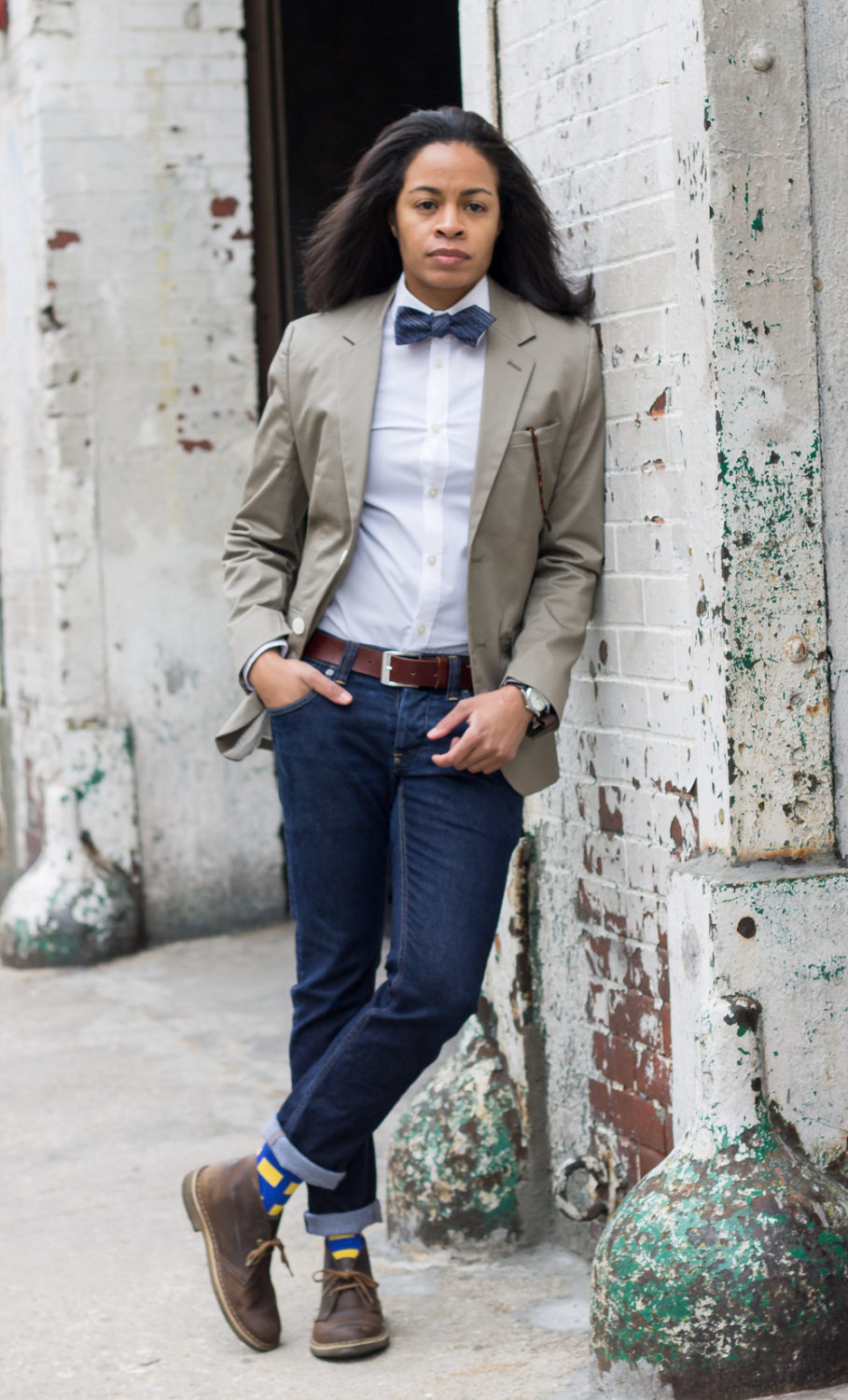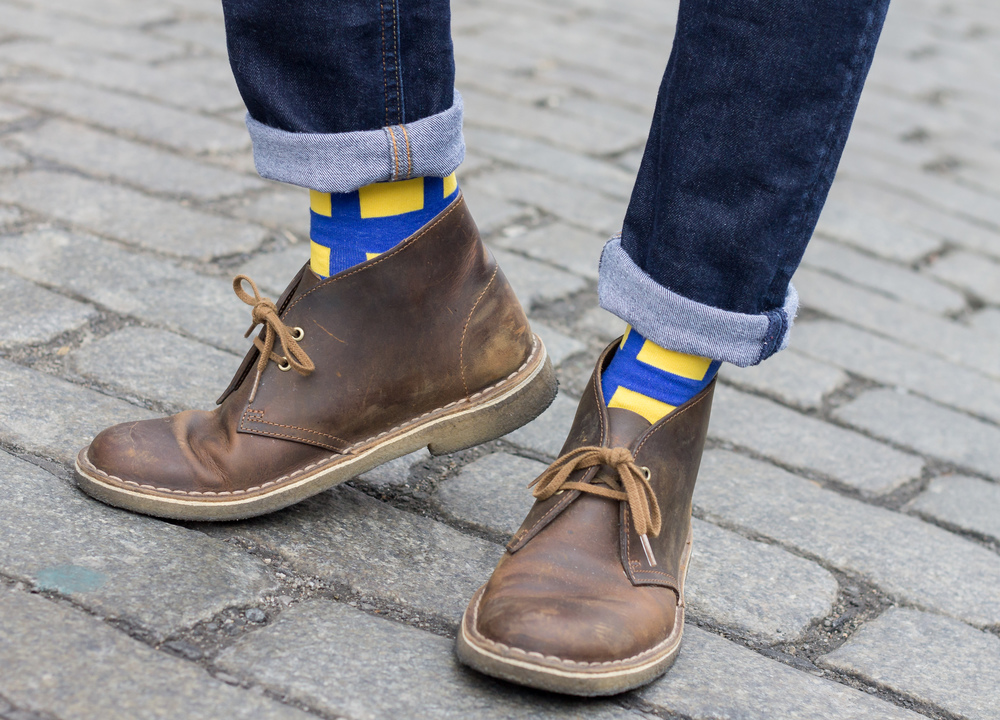 Photo Credit : Debbie of DAG Images
Blazer (H&M) • Bow-Tie (Weekend Casual) • Shirt (H&M) • Denim (G-Star Raw) • Belt (H&M) • Socks (Soxy) • Watch (Timex) • Desert Boots (Clark's)
"These boots are made for walking and that's just what they'll do!"
I LOVE desert boots!! They are so easy to rock and there are so many different ways to rock them. Like above, who said that you couldn't wear desert boots with cuffed jeans, a blazer and a bow-tie? That's the beauty of fashion. There are countless ways to wear things. It's all about reinventing yourself and creating your own signature look.
I decided to do something different here by mixing street style with dapper. I ditched the matching pants to the blazer for my favorite raw denim jeans by G-Star. (These are definitely that one pair of jeans that I wish I could wear everyday!) I cuffed my jeans to expose these bright and funky socks, grabbed my shades and well…. that's all folks!!!
What are your thoughts on this style mix up?
Best,
Danielle
#ShesAGent