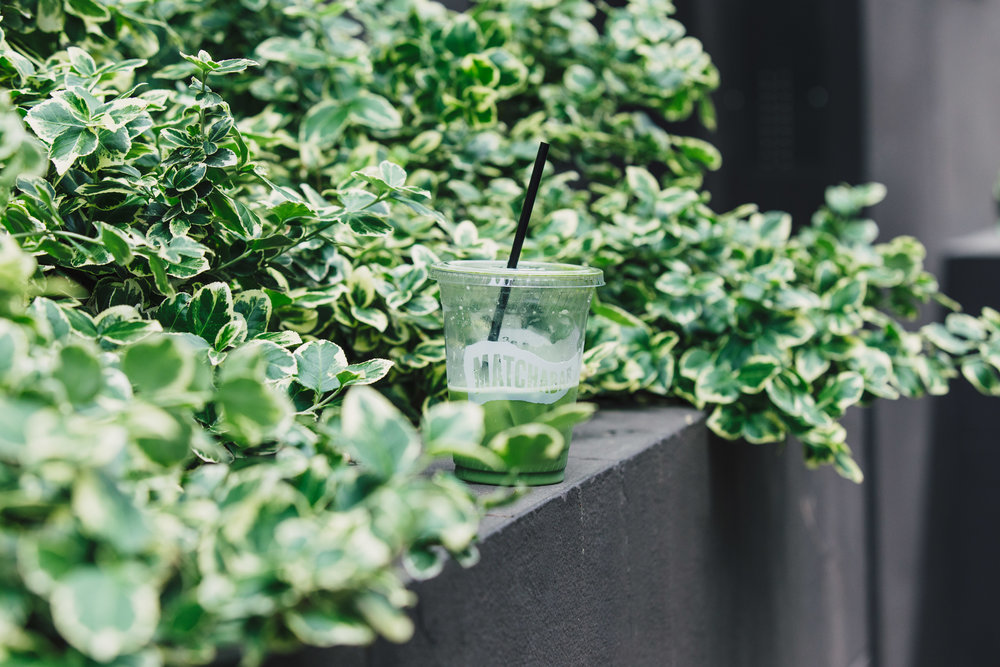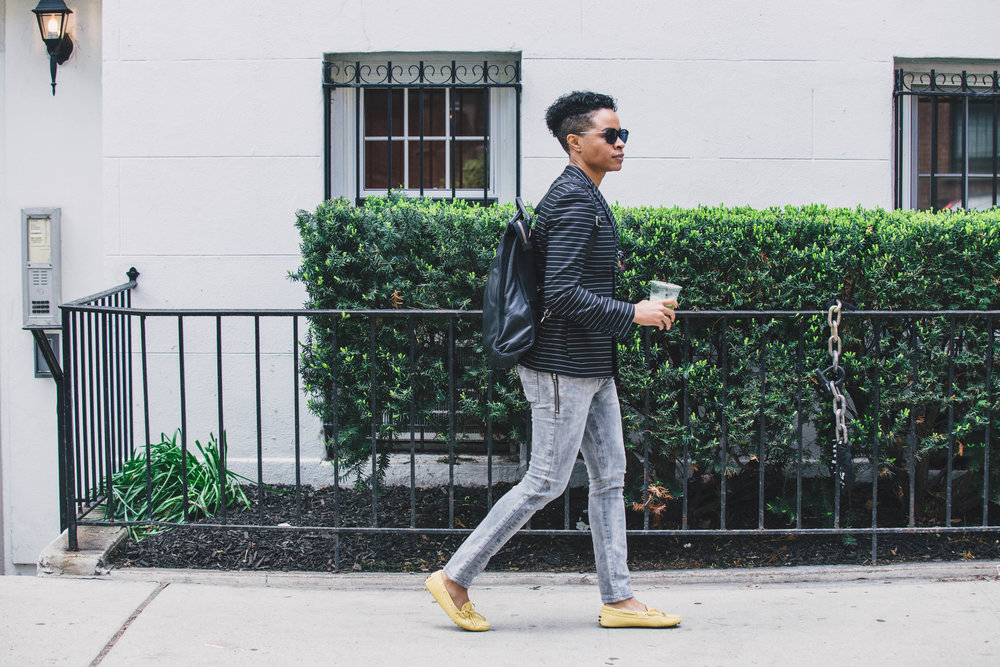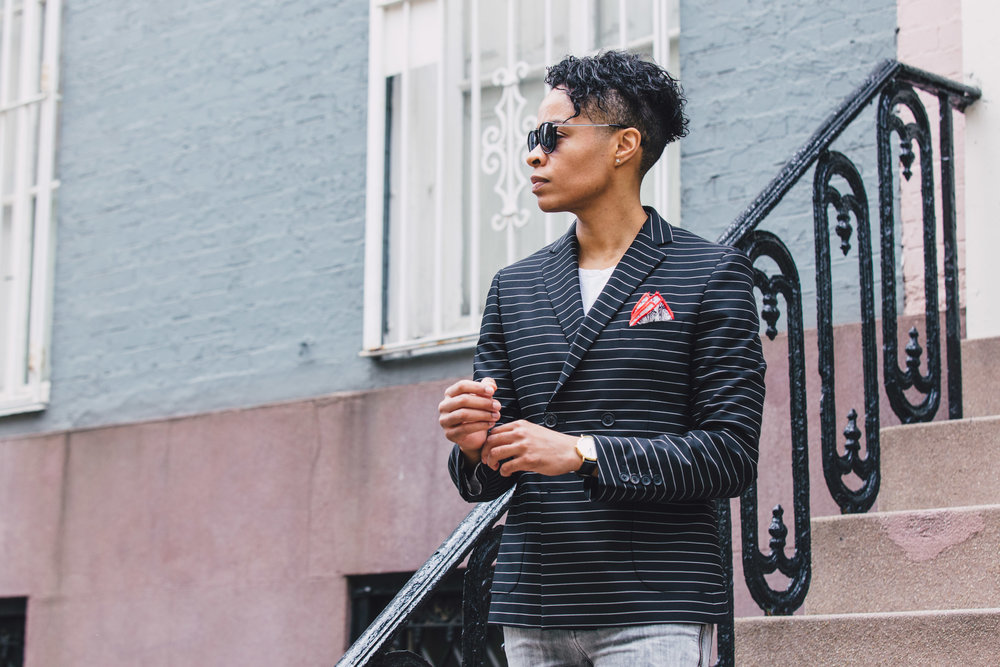 It's been a while since I've worn a full suit. In fact, most days I don't even want to wear a blazer, BUT… since Spring has finally come back around I thought it only right to switch it up a bit.
A double breasted pinstripe blazer with horizontal white stripes on top of a white t-shirt and grey skinny jeans was the way to kick things back into gear. Next, I slipped on my yellow drivers for an unexpected twist. I mean would you really expect anything less from me than to push the envelop and test the boundaries with a pop of color. The yellow was the perfect color to bring life to a somewhat darker Spring look.
As promised in my last matcha post, I've really begun exploring new matcha specific cafes in the city. I've known about MatchaBar for 2 years now. MatchaBar is 100% matcha from beverages to pastries. The shop is just as quiet as the street it's on. There's usually not more than 1-3 customers when I pop in. If you are looking for another matcha cafe or hidden gem in the Chelsea area. Then I recommend taking a visit to MatchaBar. If you see me there, don't be shy… say hi!
—
Wearing:
Blazer The Tailory NYC | Size Custom | Similar here – Women's • Men's
T-Shirt US Blanks | Size X-Small | Similar here
Jeans Diesel | Size 28 | Similar here
Shades James Dean | One Size | Similar here
Backpack Krammar & Stoudt | Similar here
Drivers Tods | Size 37 | Shop here